The Tommyfield has cranked its boutique hotel credentials up a notch with an intimate in-house yoga session every Monday evening from local teacher Tim Mosley.
Tim offers a dynamic vinyasa flow class in the first floor Master Room. It's a nice, calm space, usually used for the ABC comedy night or private events. You may even find a sprinkle of 40th birthday party confetti alongside your mat as a neat reminder of why you're there in the first place. We have been along a couple of times and Tim is attentive and will provide a quick head massage at the end of the class if he thinks you've been spending too long at the blogging coalface.
Kennington is pretty well-served for yoga, including long-standing favourite Yogabelle at the RIBA Award-winning Siobhan Davies Studios, and Kennington Osteopaths for a gentler class (that is a bit of a tight squeeze – not one for the claustrophobic yogi).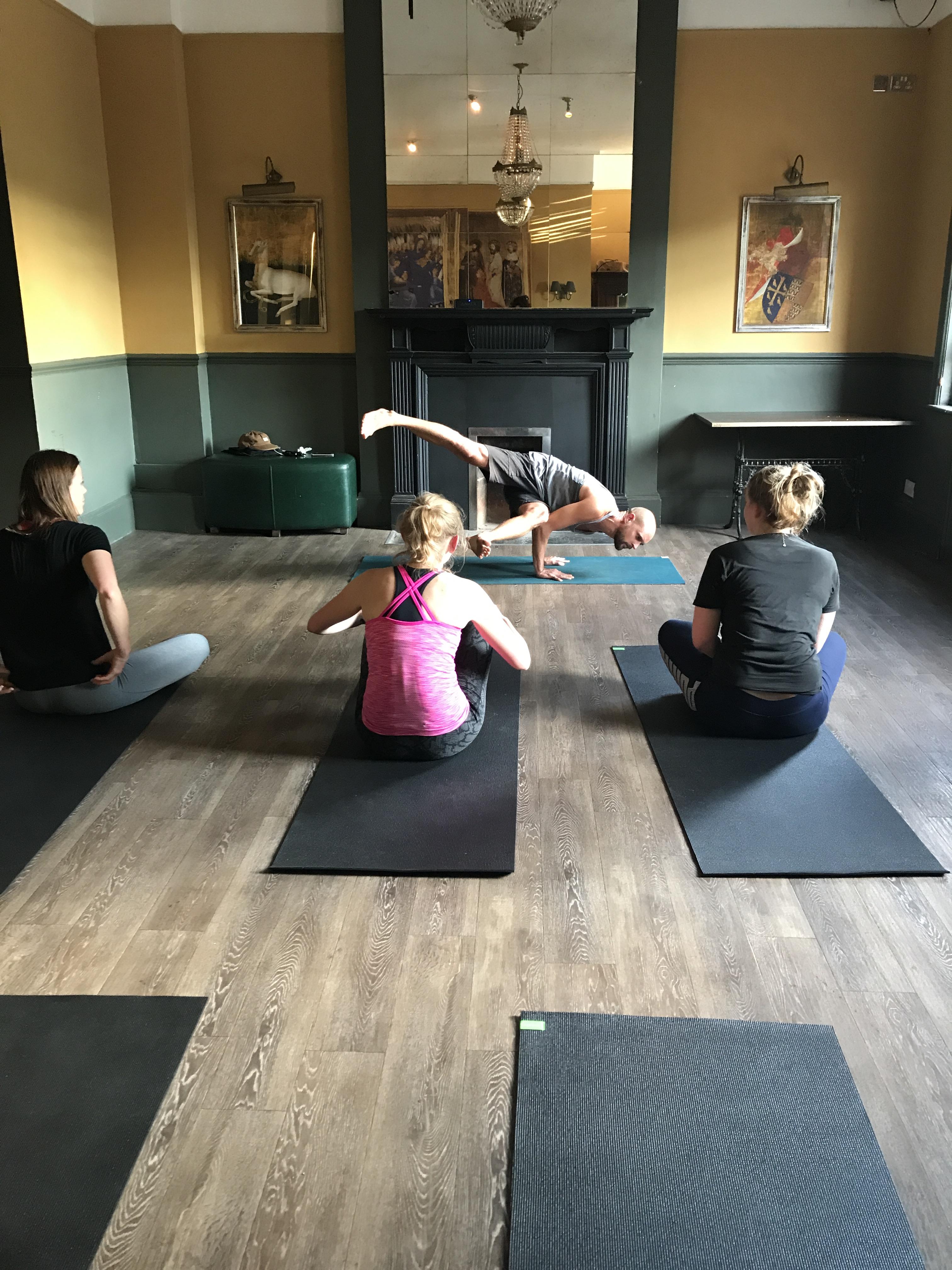 Yoga @ The Tommyfield
Every Monday 6.30-7.45 pm
Limited mats available, £10 per class
Tim Mosley is also available for private lessons.