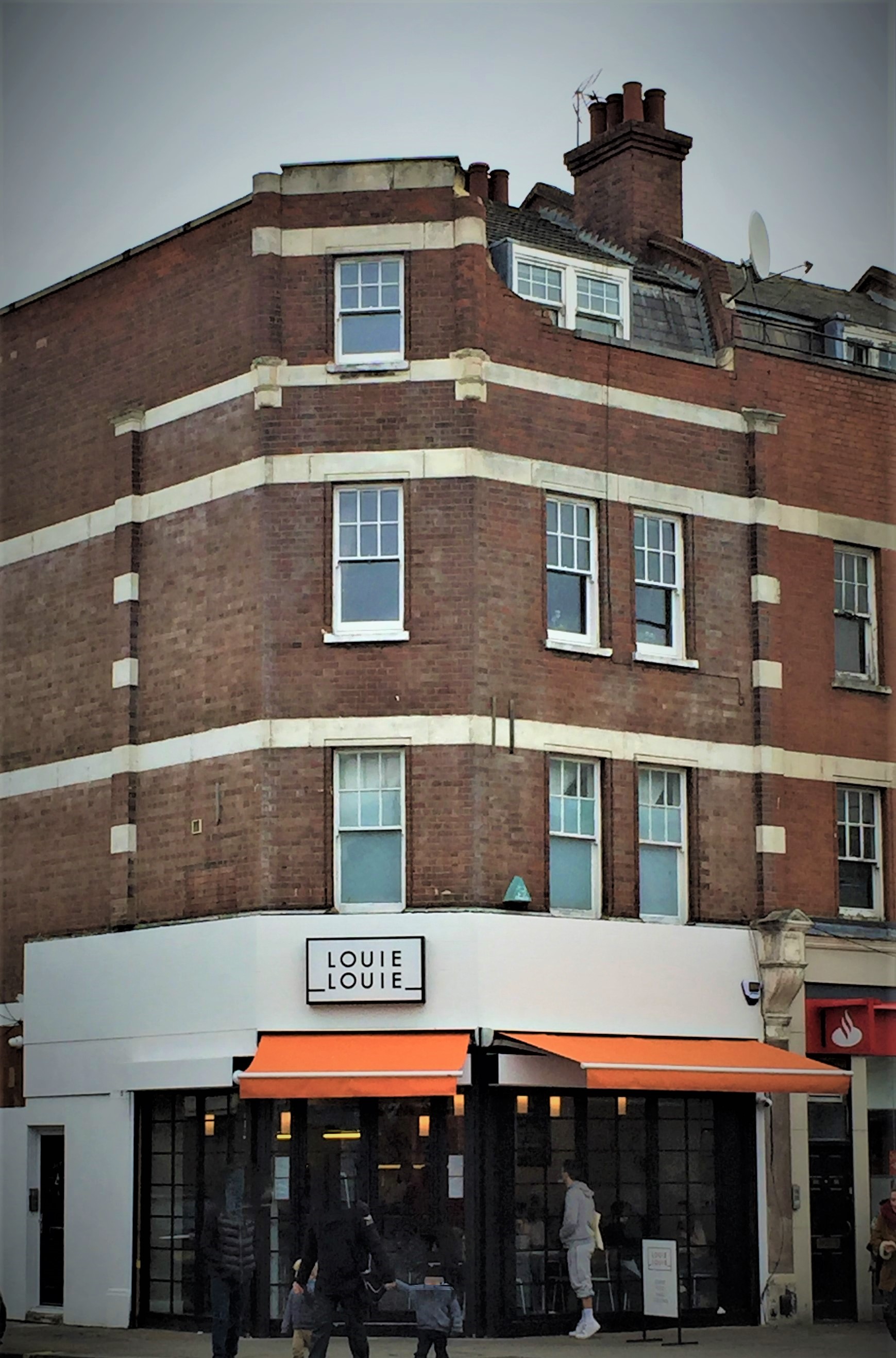 Gentrification has well and truly arrived on Walworth Road's most interesting stretch, and very welcome it is too, as long as Oli Food Centre can stay opposite (long live Oli Food Centre), and Arments Pie & Mash is just around the corner. Louie Louie is a cafe/bar/restaurant from the people behind Fowlds Cafe. It was initially funded by a Kickstarter campaign and has already proven very popular with locals, whether for brunch, lunch, dinner or drinks.
The interior is impressive but our photos of it are not. They pack a lot of people in, plus there's a bar, a DJ and displays of vinyl records.
We've sampled the weekend brunch twice and we'll be back again. Great service and atmosphere. We highly recommend the hot chocolate, and they stock beers from the nearby Orbit Brewery.
We've also been for dinner in the evenings, which they serve from Wednesday to Saturday with Tel Aviv-born chef-in-residence Oded Oren. The evening food is really special, in the mould of Palomar and Ottolenghi.
These 5 hours braised ox cheeks, Moroccan paprika and humus were great, and the most expensive item on the menu at £17: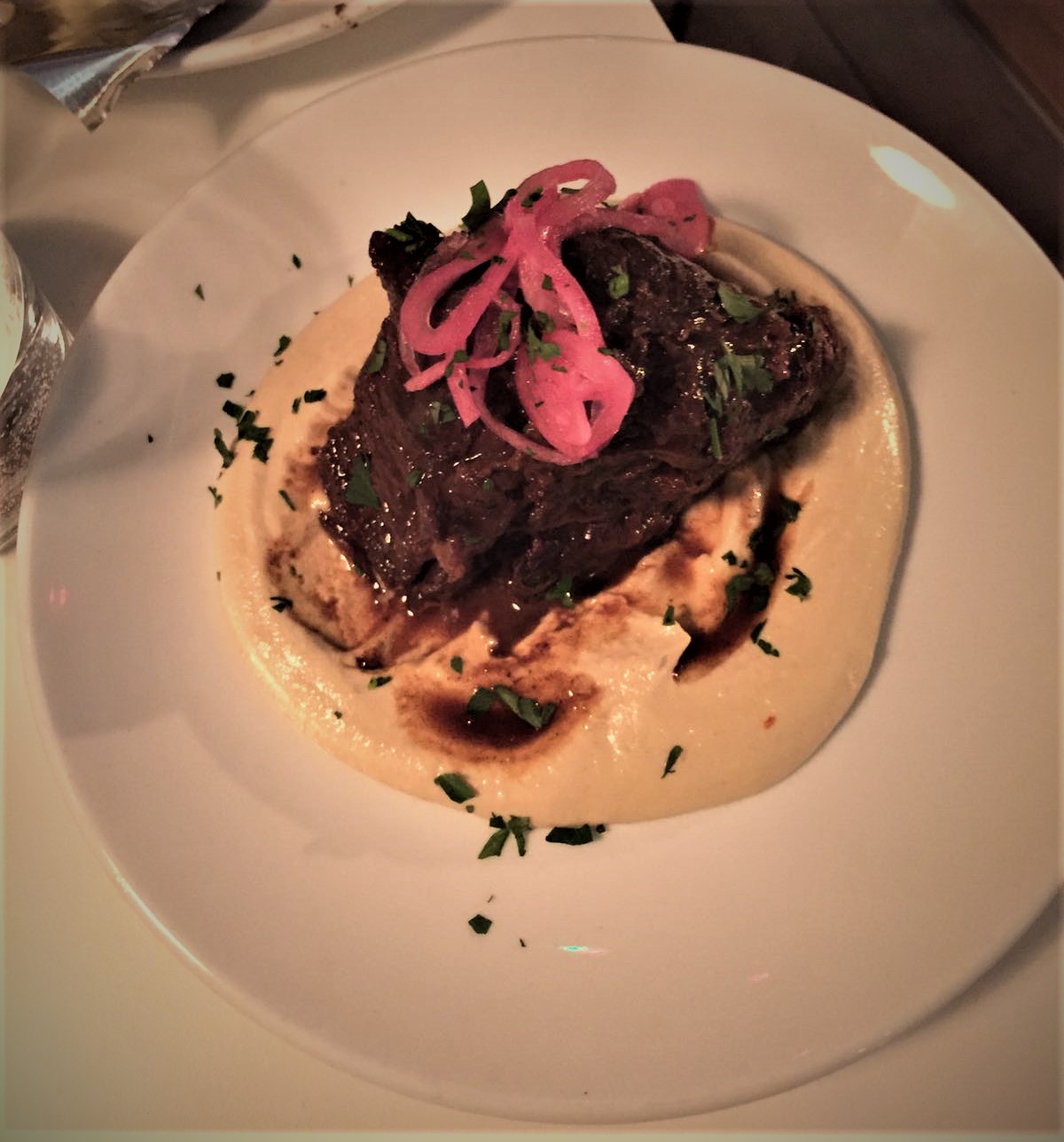 Less exotic but even tastier were these bavette skewers, with smoked aubergine and green tahini: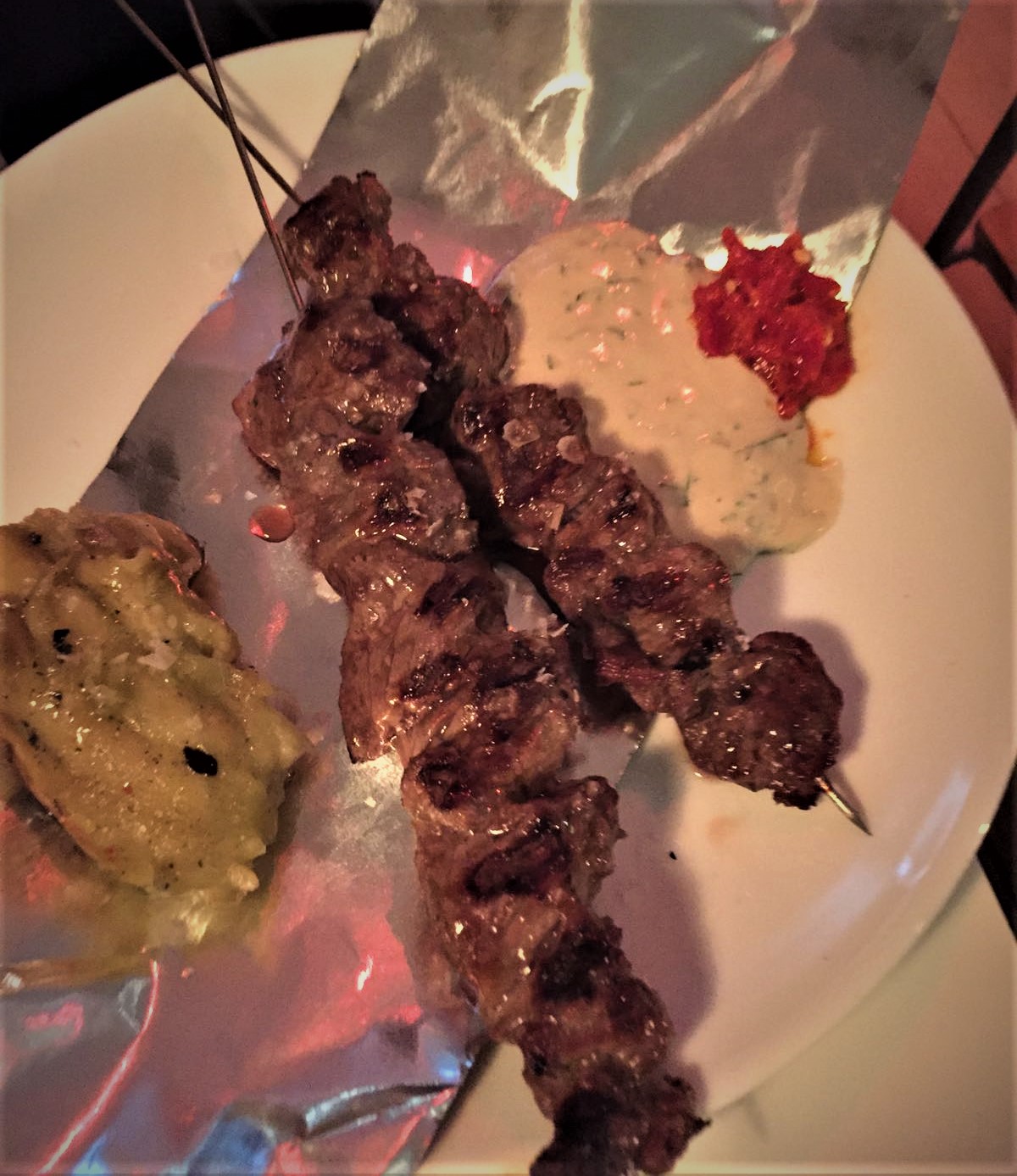 This roasted freekeh with caramelised leeks and pine nuts was decent if rather expensive at £9.50: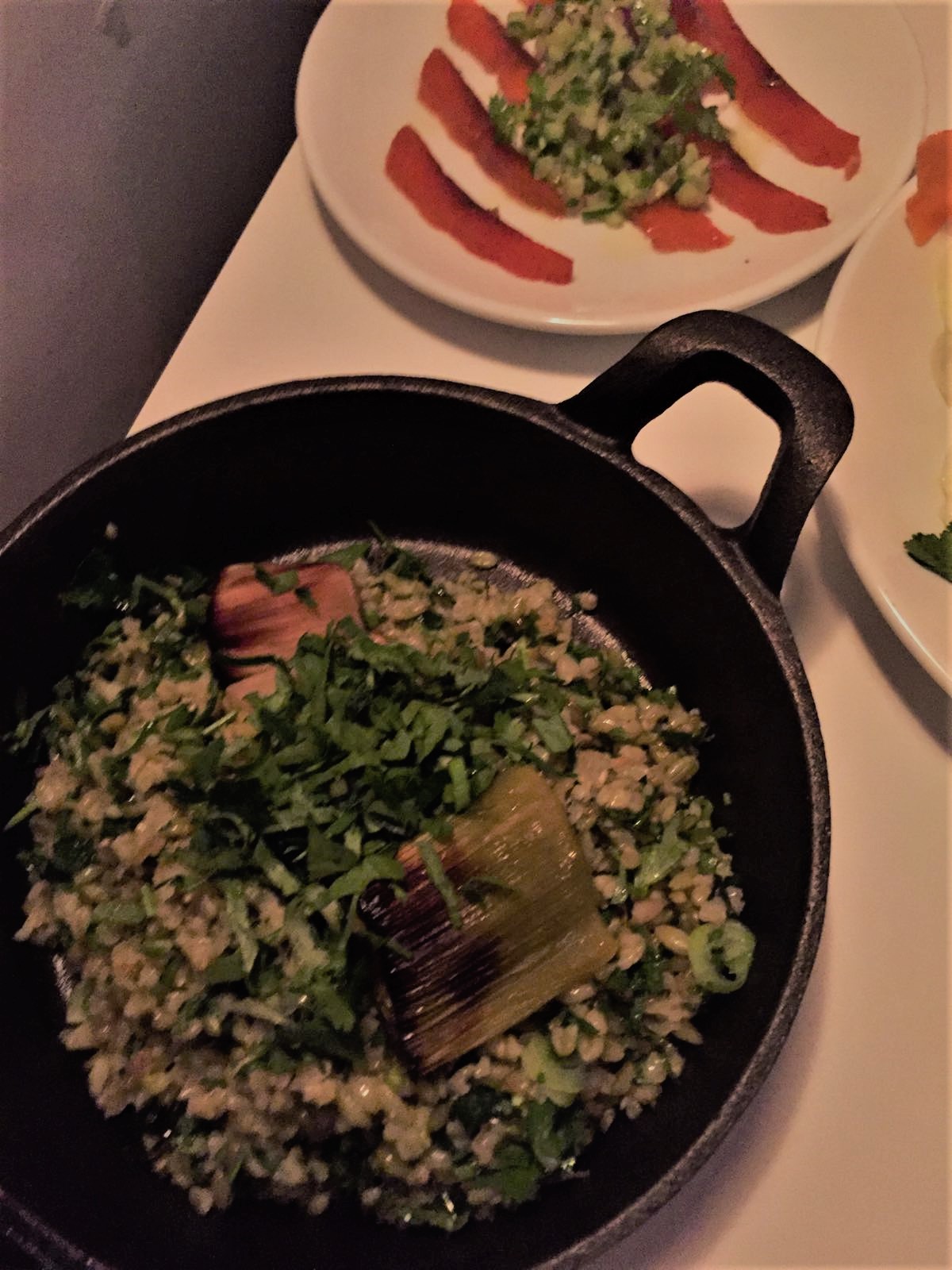 This was a salad of shaved roots salad, feta, toasted almonds: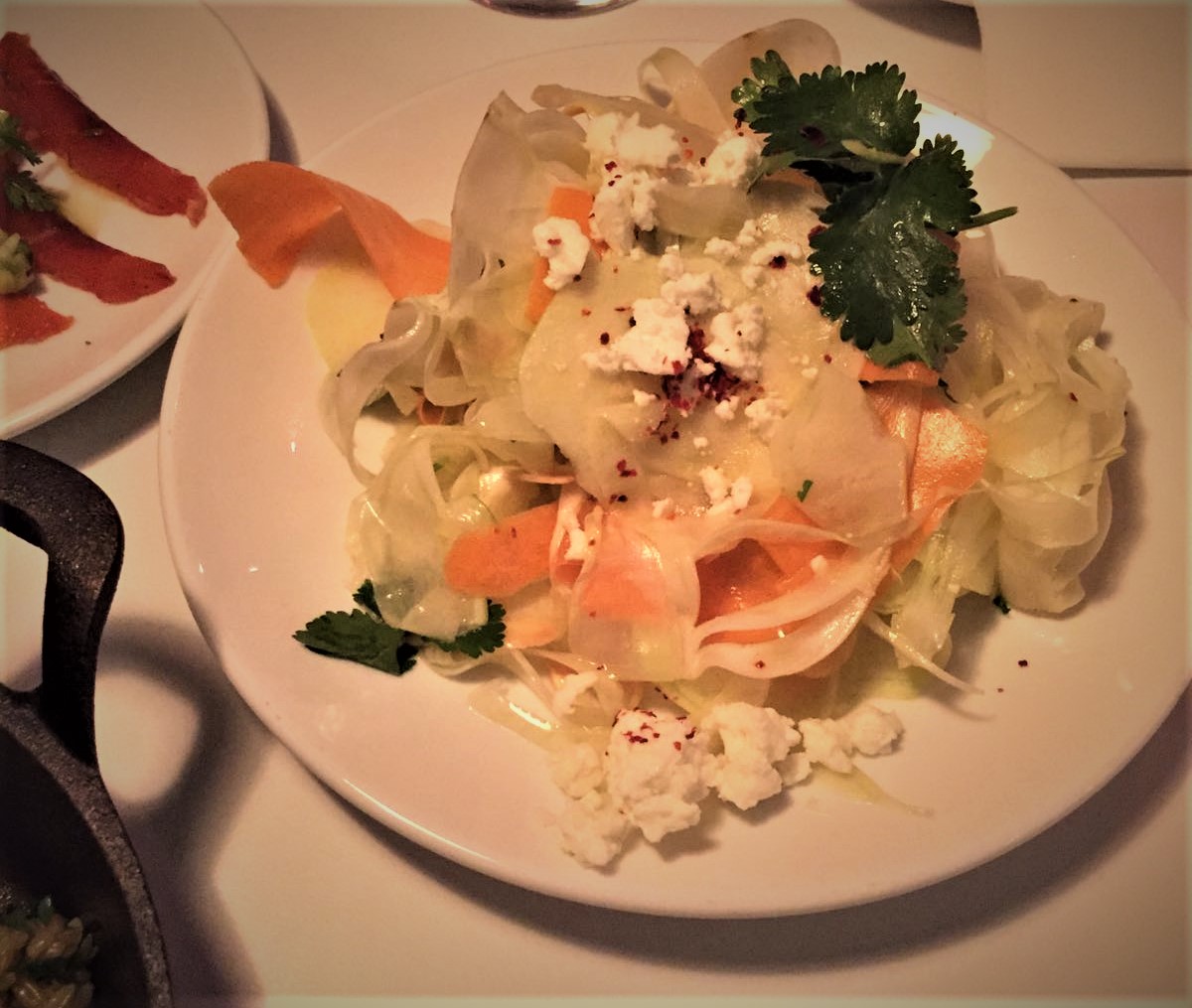 Louie Louie has already received a rave review from Kennington's leading restarant reviewer Jay Rayner. We agree with Jay – this place is great.