Yes, the Duchy Arms do brunch on Saturdays (they say from 12 but actually seems to be more like 12.30pm to 3pm) and so have become a contender for the Tommyfield's title of best breakfast/brunch in Kennington.
This is their scrambled masala eggs, spinach, chili jam and sour cream. Very tasty and perfect for brunch, if a bit much for breakfast: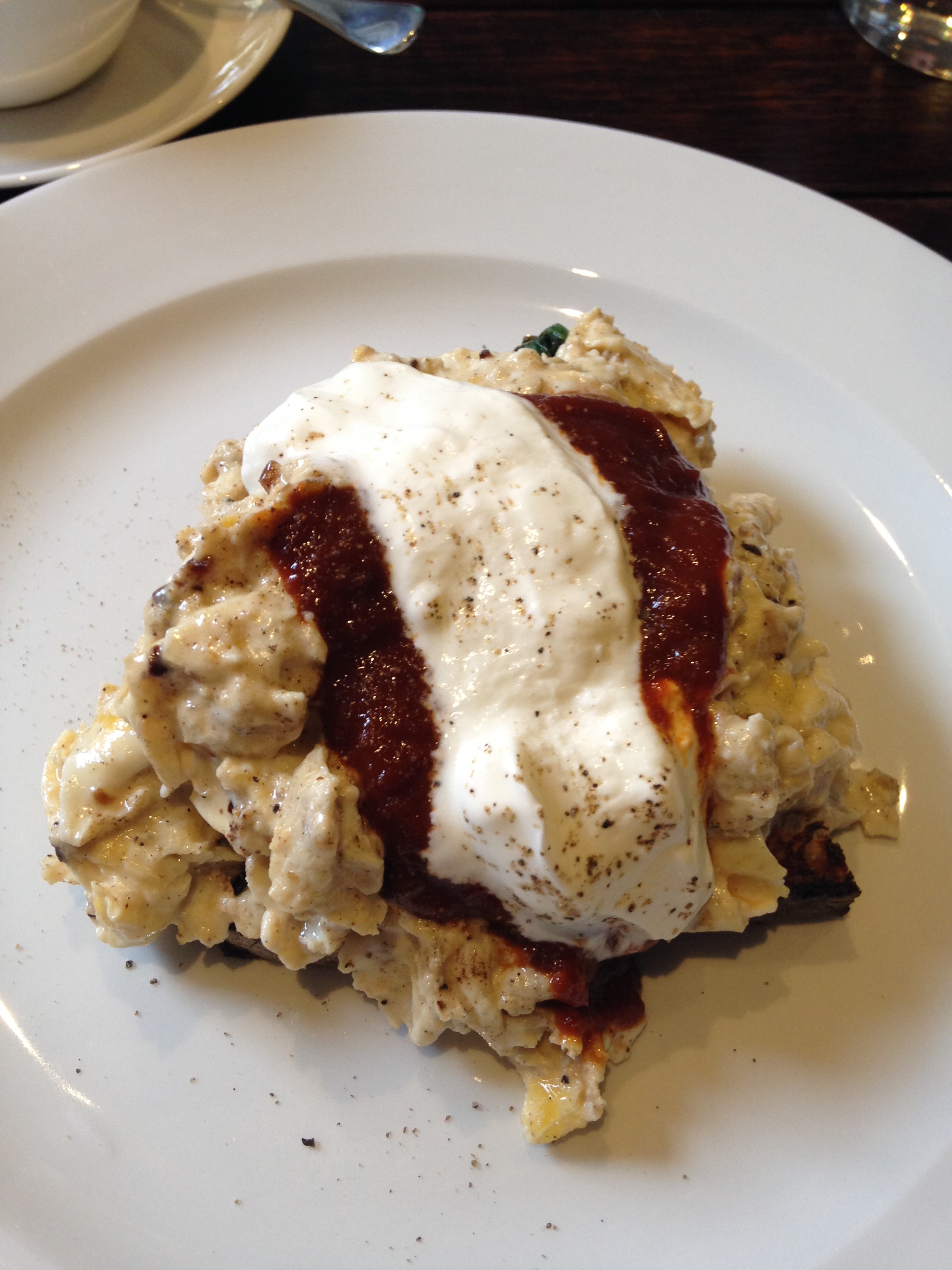 They also do more traditional options like eggs Benedict: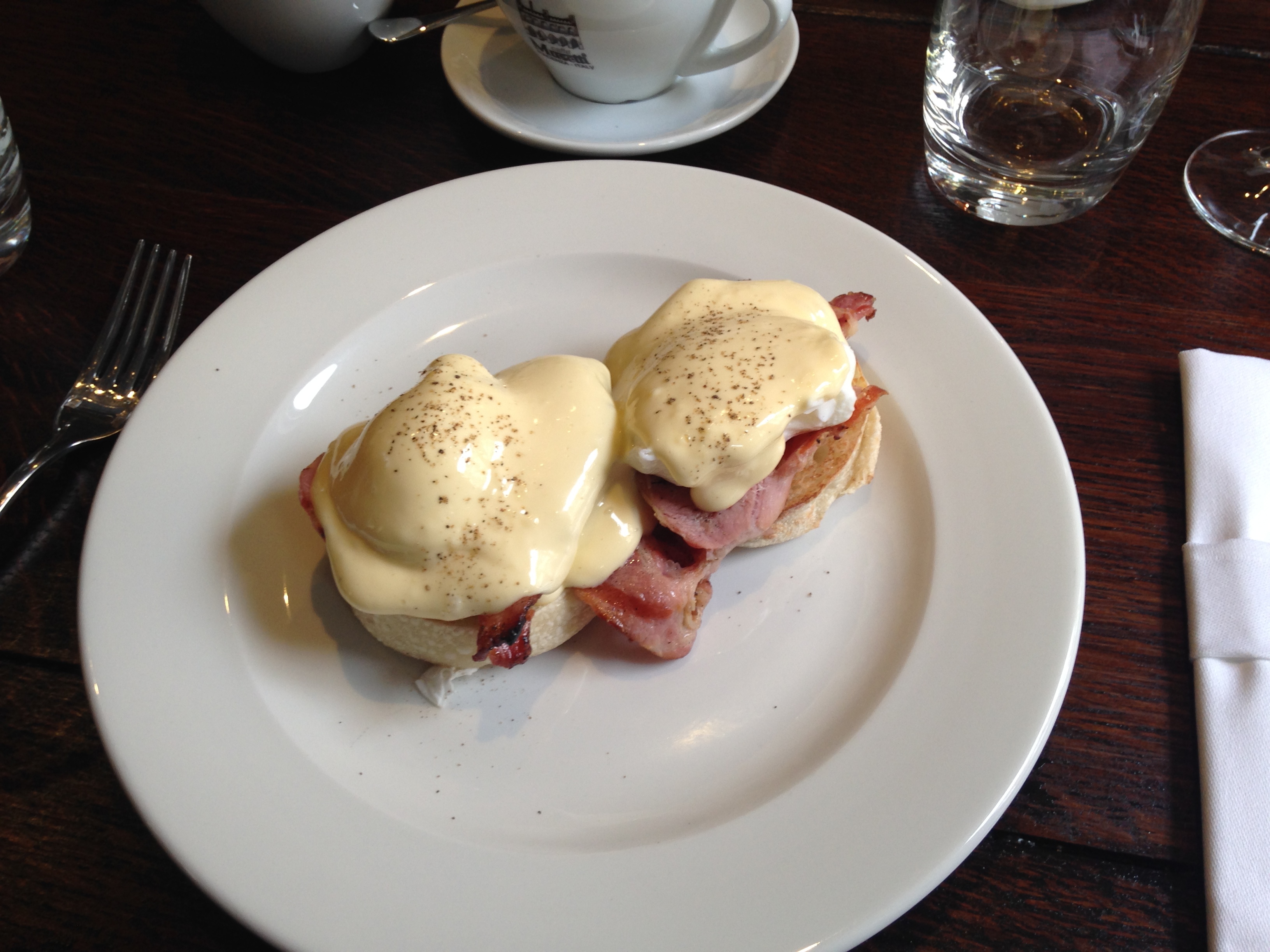 Their inaugural brunch menu is here, although it does change.
The food is really top notch at the Duchy Arms, and the pub doesn't have the slight odour that the Tommyfield has (yet). All-in-all we just about prefer the Tommyfield's breakfast menu but they're both very good indeed.