G Baldwin & Co. – better known as Baldwin's – is London's oldest herbalist store and one of the city's most interesting and welcoming shops.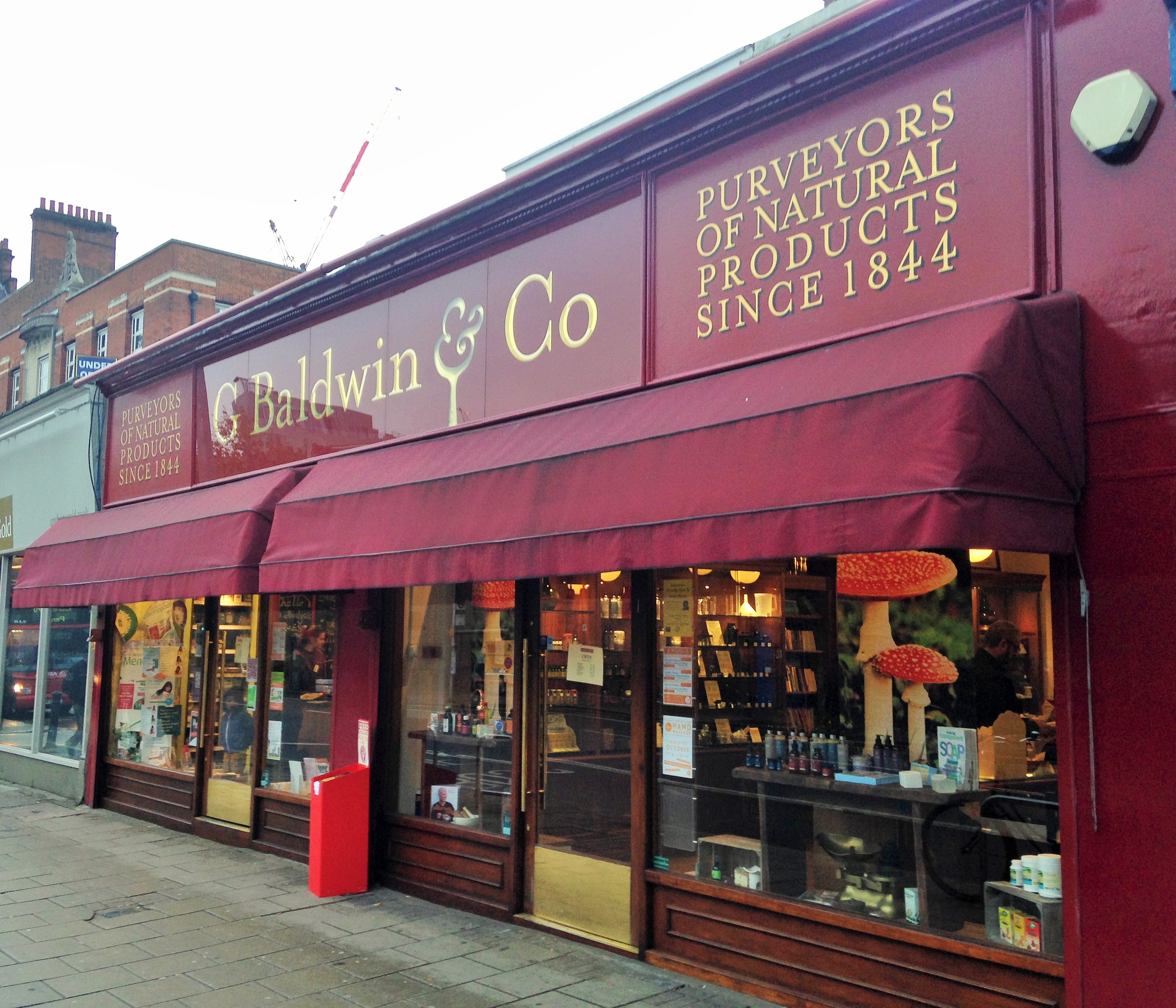 The Baldwin's website says "We have come a long way since George Baldwin first opened his doors on 77 Walworth Road, South East London in 1844", but that's not true in the geographical sense – they've just moved a few yards down the road to 171-173 Walworth Road, as well as building a successful mail order business and website. The current owners are the Dagnell family, who took over in the early 1900s!
To step into the right side of the store – the apothecary and herbalist – is to step back in time.
It's always busy, with all kinds of people coming into to discuss their ailments.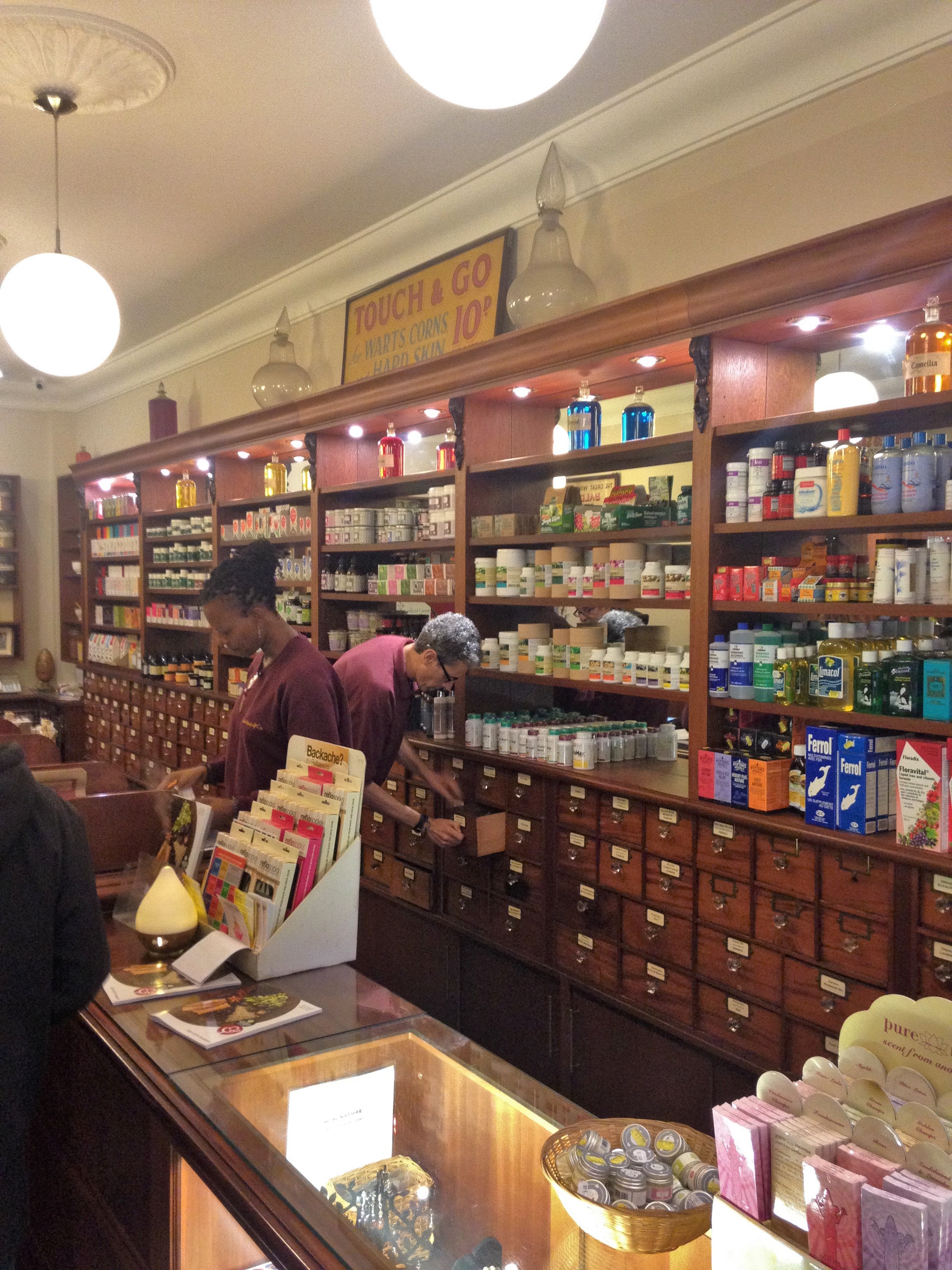 The left side of the store is a standard health food shop, albeit well stocked and with very well informed staff: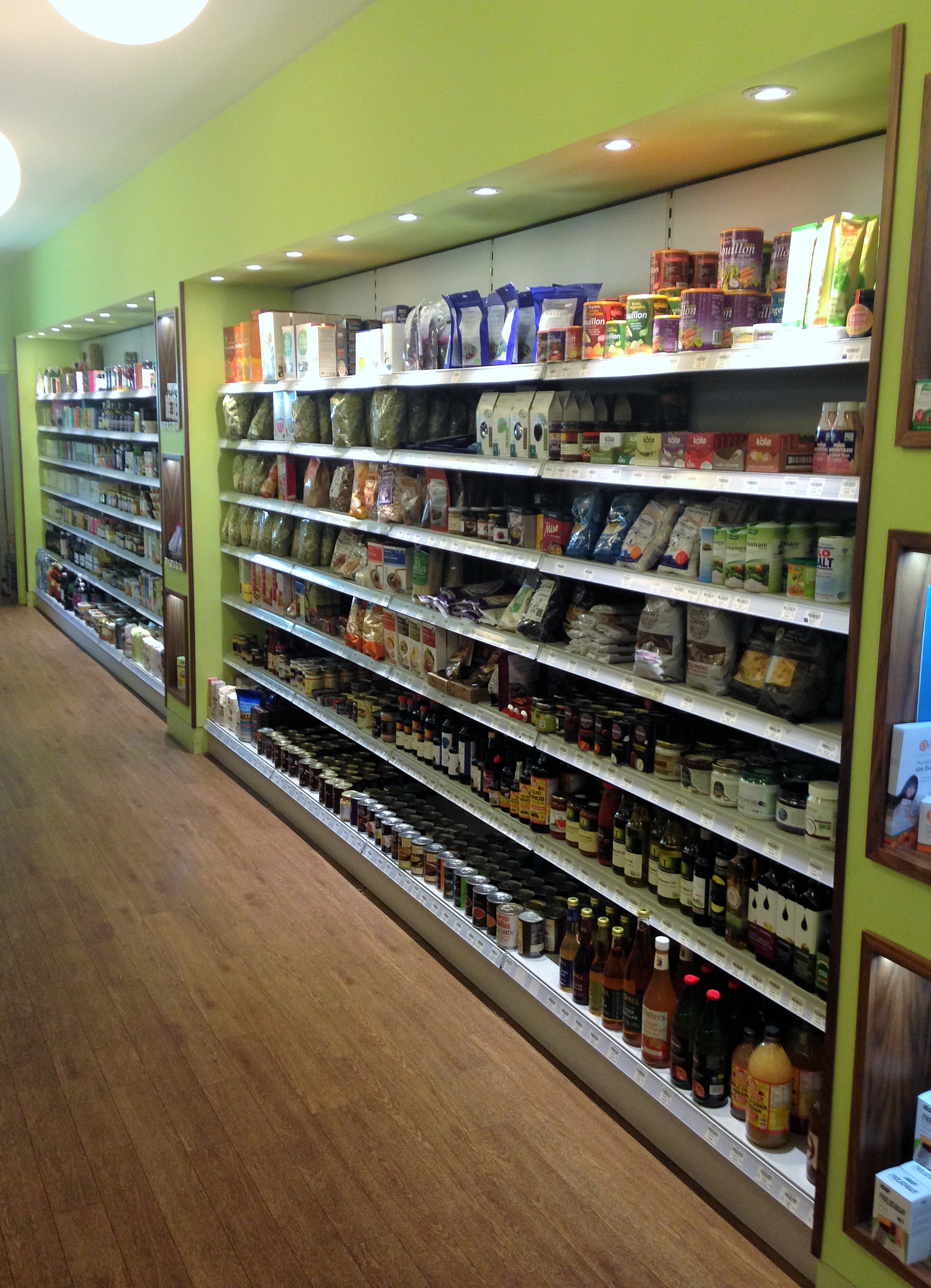 They also offer all kinds of demonstrations and work shops, from occasional free hand massages to soap making, and they always have a recipe up on their blackboard. But even if you're not into any of that, it's still fun to visit Baldwin's.