Happy new year.
Are you starting the new year in need of spiritual sustenance? Get yourself down to the Jamyang Buddhist Centre on Renfrew Road in North Kennington, one of two Buddhist centres in Kennington with a third one on the way in the former Beaufoy Institute.
On January 6th from 7.30pm till 9pm is one of Jamyang's regular Introduction to Meditation sessions. We've been to one of these sessions before. What can we tell you about it?
– You'll have to take your shoes off.
– It's not a brazen attempt to convert you to Buddhism – Buddha barely got a mention.
– There are opportunities to ask questions. Someone else asked the question we should have asked – how to stay awake during meditation? The instructor did provide some practical suggestions but also said it doesn't matter if you fall asleep, at which point we nodded off.
– They do a nice quiche and salad in the cafe during the day.
– It's free but donations are welcome.
– Meditation is scientifically proven to boost concentration, reduce stress, depression, anxiety and addictive behaviours, and can even help with physical problems like heart disease and chronic pain (sorry we can't lay our hands on the scientific proof right now).
So, all in all, an ideal opportunity to have a look around the Buddhist centre – which has a nice, welcoming vibe whatever your religious beliefs – and to try napping meditation.
Read about the history of the building – and old courthouse – here.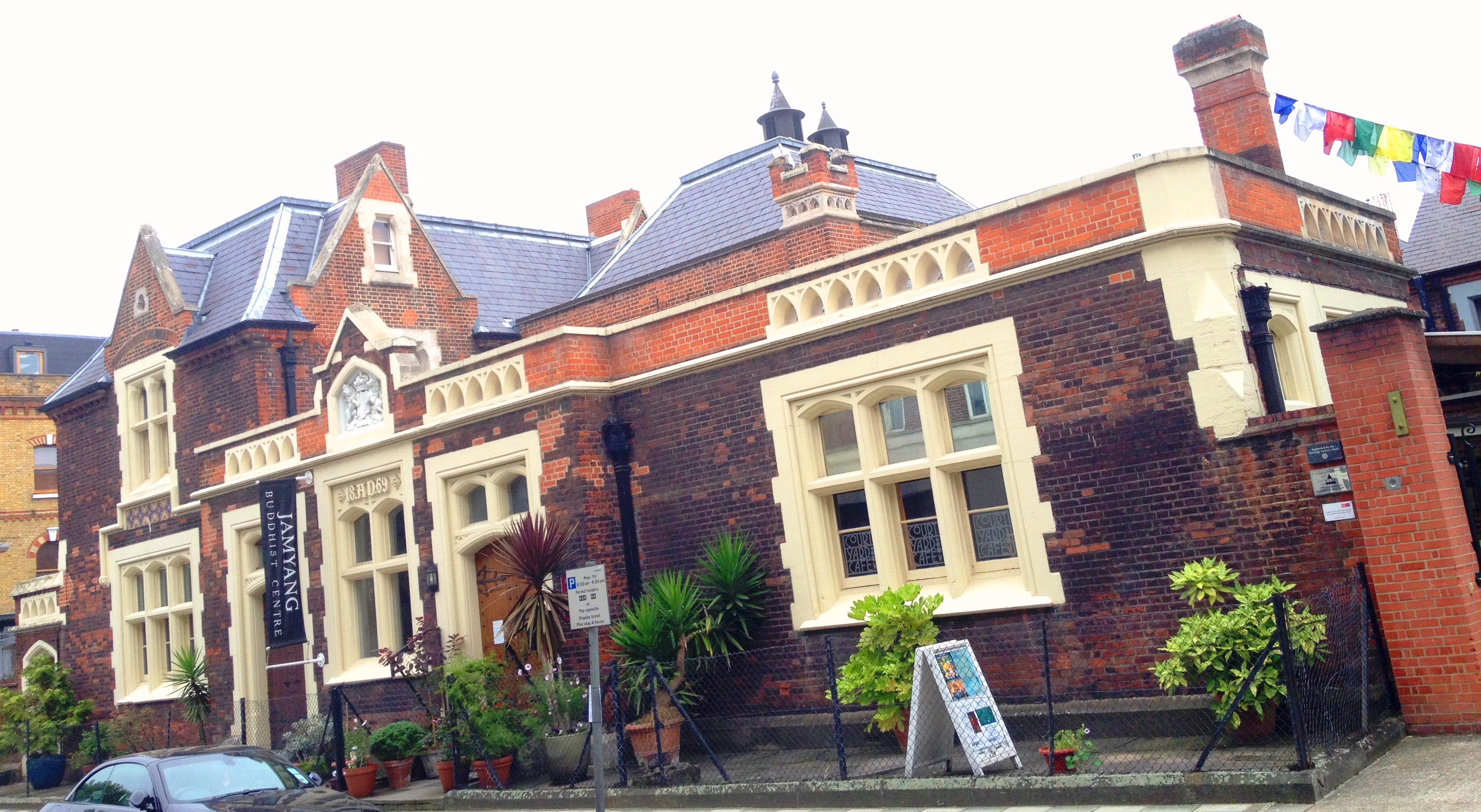 The Courtyard Cafe, featuring a Buddha in a glass cage made from pure Nepalese gold: