It's a beautiful day so, on your way to the Pullens Yards open day, why not take a walk through Kennington Park?
This is is Lambeth's oldest park, having been established in 1854, and was previously Kennington Common where up to 300,000 chartists rallied in 1848, as well as being the site of many other protests. Nowadays it plays occasional host to fairs and London's version of Oktoberfest, but the rest of the time there's plenty to look out for:
There are football and hockey astroturf pitches. Bob Marley used to play football in Kennington Park while recording the Exodus album and staying at the Rastafari temple on St Agnes Place (a long-standing squatted street alongside the park that was needlessly demolished in 2007).
Oh, and Kennington Common was the place where football began – the Gymnastic Society played regularly on Kennington Common during the late 18th century.
There are also tennis, netball and basketball courts, outdoor gym facilities, a community cricket area, a skate bowl, and these outdoor table tennis tables which are a recent arrival: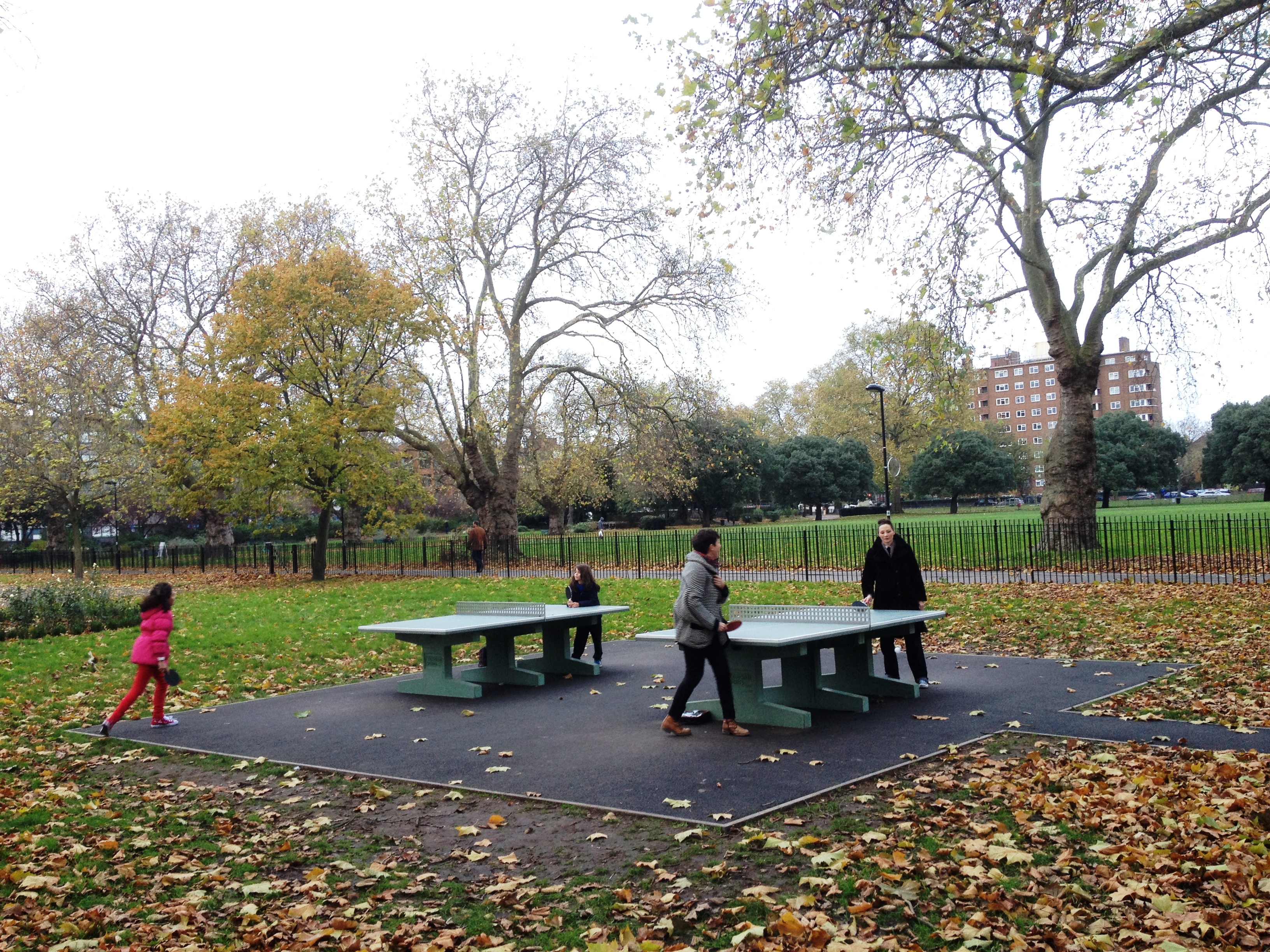 Delicious local honey from Bee Urban is harvested in the grounds of the Keeper's Lodge, although, controversially, they are due to be relocated within the park as a consequence of the Northern Line extension. You can purchase the honey from the cafe in the middle of the park, as well as at local fetes, and it really does taste great.
Prince Consort's Lodge was originally built for the Great Exhibition of 1851 as an example of a "model dwelling" and was re-erected in the model location – Kennington – from 1852-3. It was sponsored by Prince Albert, hence the name: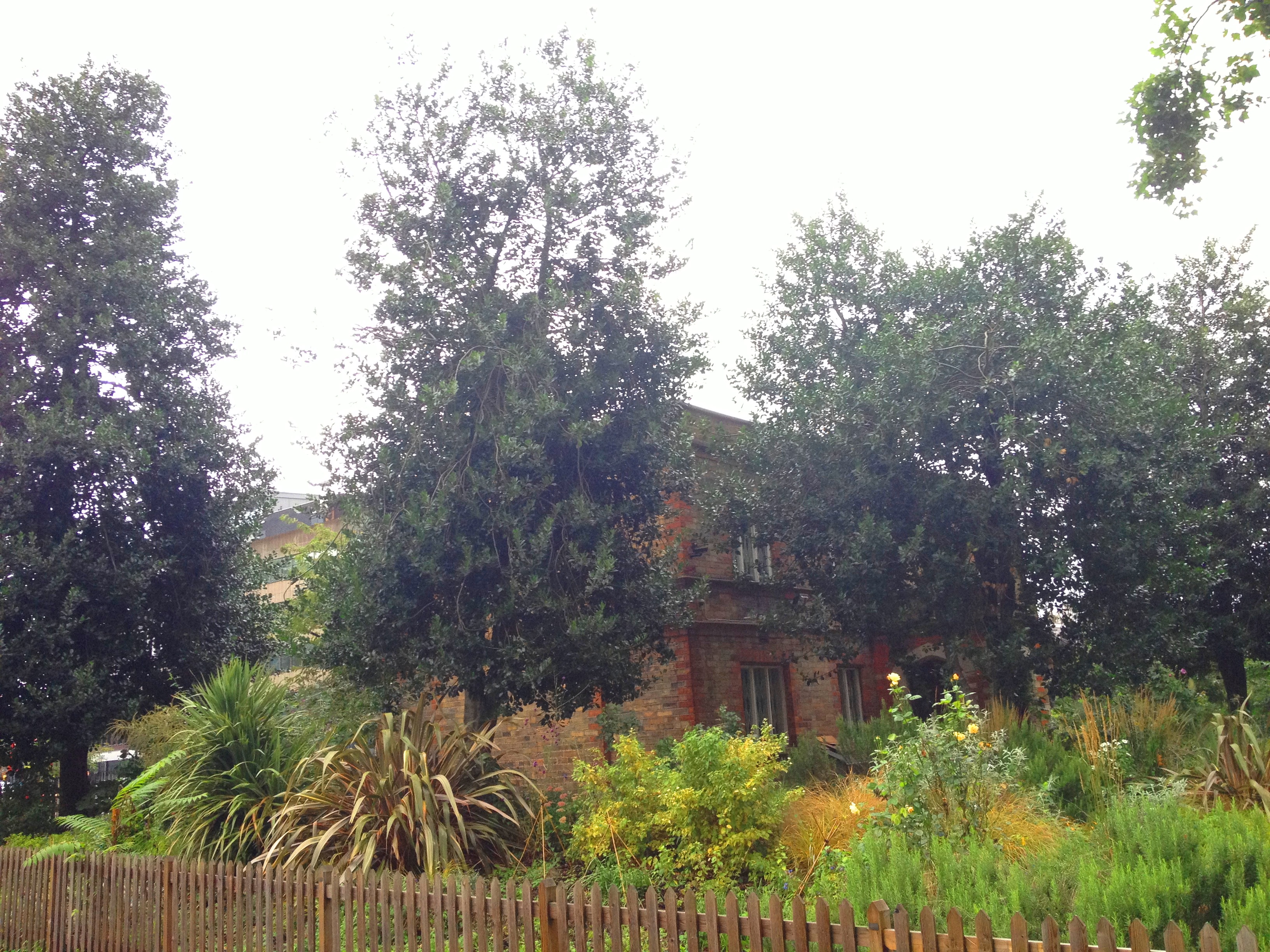 Look out for these trees with weird triangular-shaped trunks (technical term), and there's also a nature trail through the park (look for the silver signs):
Generally the park looks lovely at this time of year, although the English Flower Garden doesn't really come into its own until spring: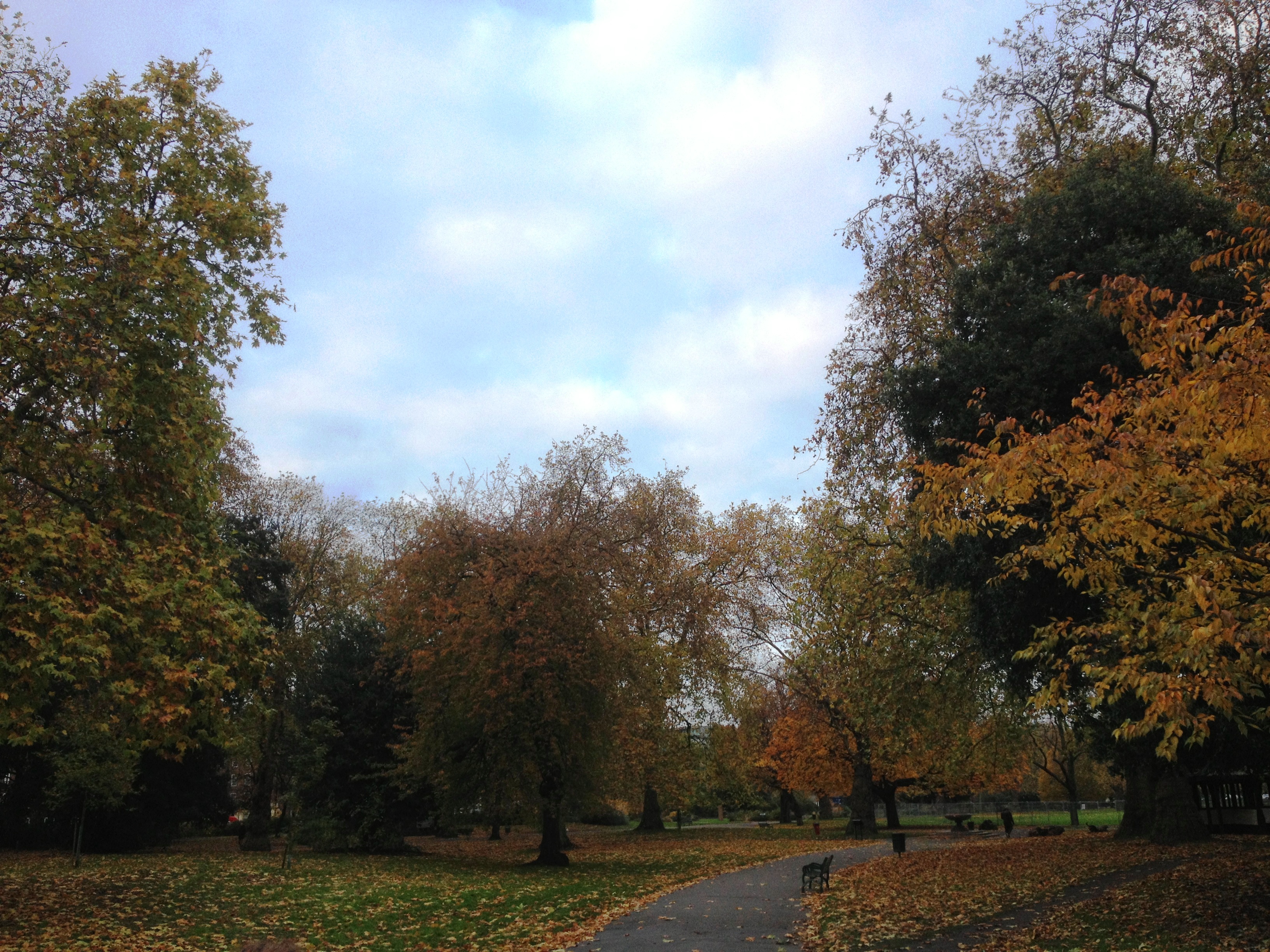 So how did Kennington Park become so desirable and have so much going for it? Remember the Friends of Durning Library? Well, there's another mysterious Kennington organisation that are equally feared and equally powerful – The Friends of Kennington Park – and they have a very informative website here. There's also an exhaustive and exhausting Kennington Park Wikipedia entry.