Make Space Studios is a complex of arts and craft studios run by the people behind Studio 180. If you want to see handbags made out of recycled material, screen printing of posters for leading alternative bands, and savagely accurate parodies of twee middle class consumerist products, get along to their Christmas open evening today tomorrow, Thursday, from 4pm to 9pm (sorry we got the date wrong initially). There will be mince pies, mulled wine and special magic punch*.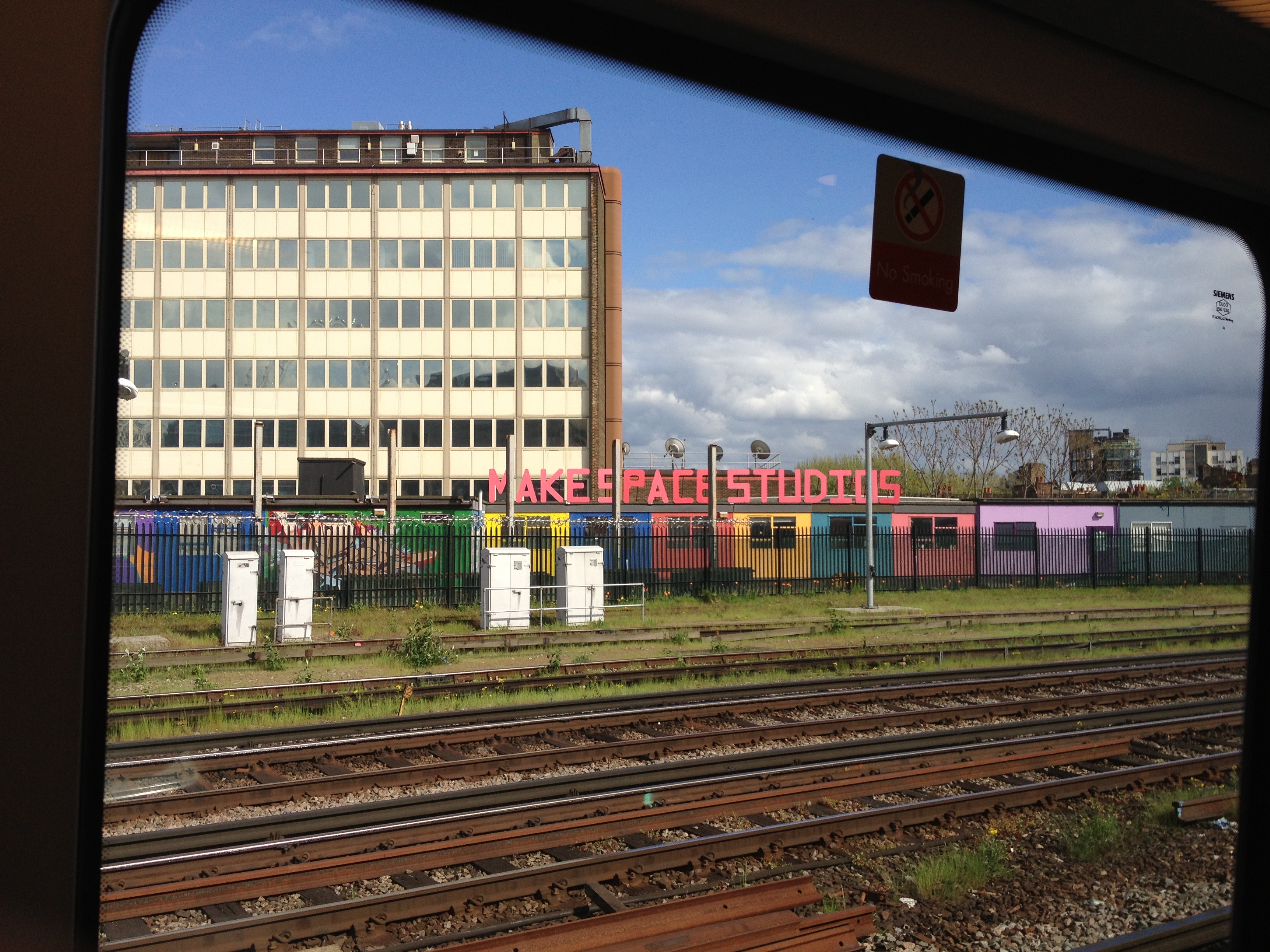 Make Space runs alongside the railway lines going in to Waterloo Station, while the entrance is on Newnham Terrace in North Kennington, opposite Lambeth North Tube. They also have an art gallery, The Simulator Gallery.
Follow the pink bannister below to enter and on no account allow yourself to be diverted into CP Hart, the world's largest and therefore most terrifying bathroom showroom.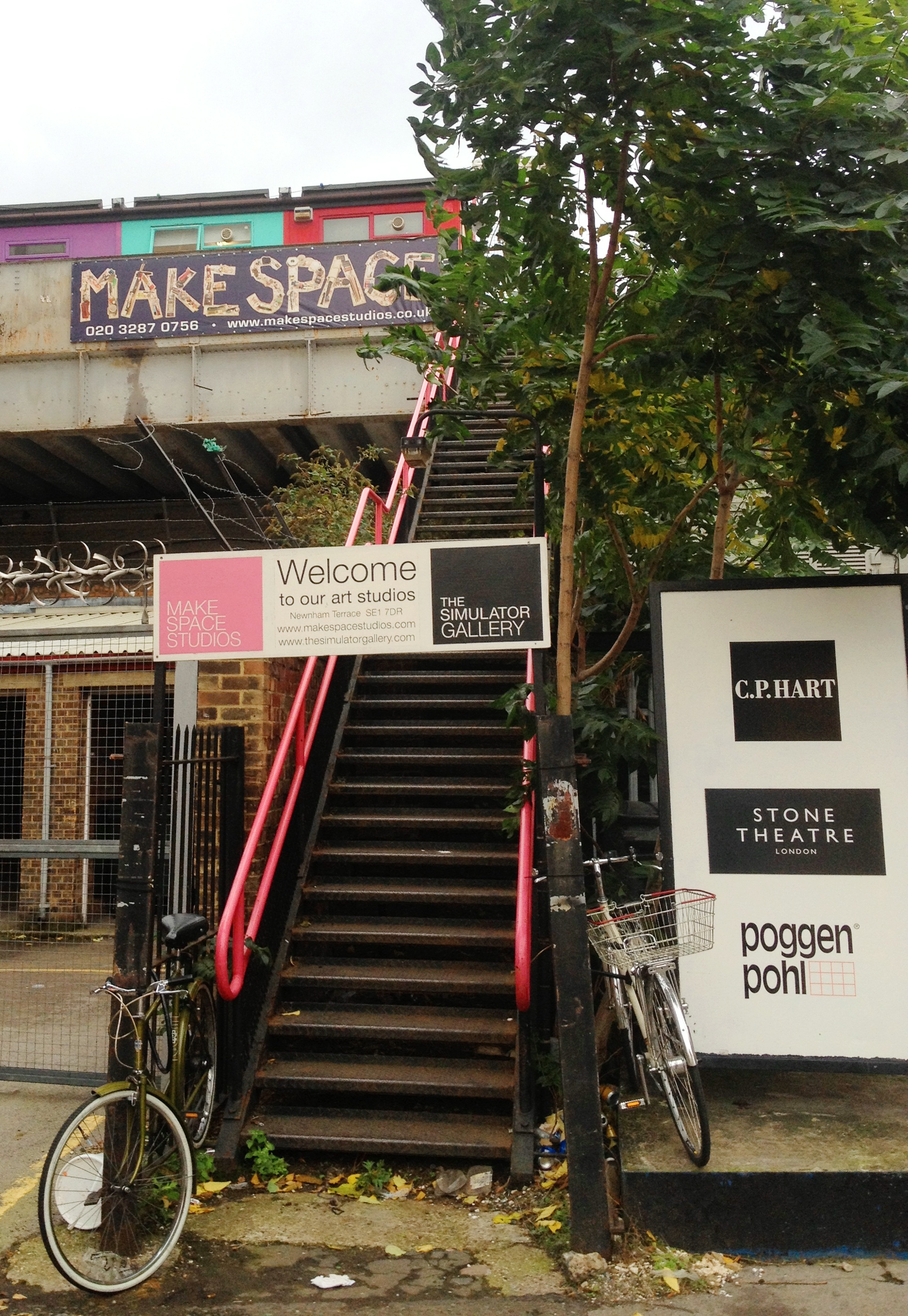 * we can't be sure but it seems like that kind of place