If you Google the Royal Oak Kennington, this pub at the West Kennington end of Kennington Lane will come up top. But there is another Royal Oak, at 78 Fitzalan Street. An earlier Kennington blog wrote about it here. Google suggests this is now a jewellery manufacture and repair business.
Then we saw this intriguing poster: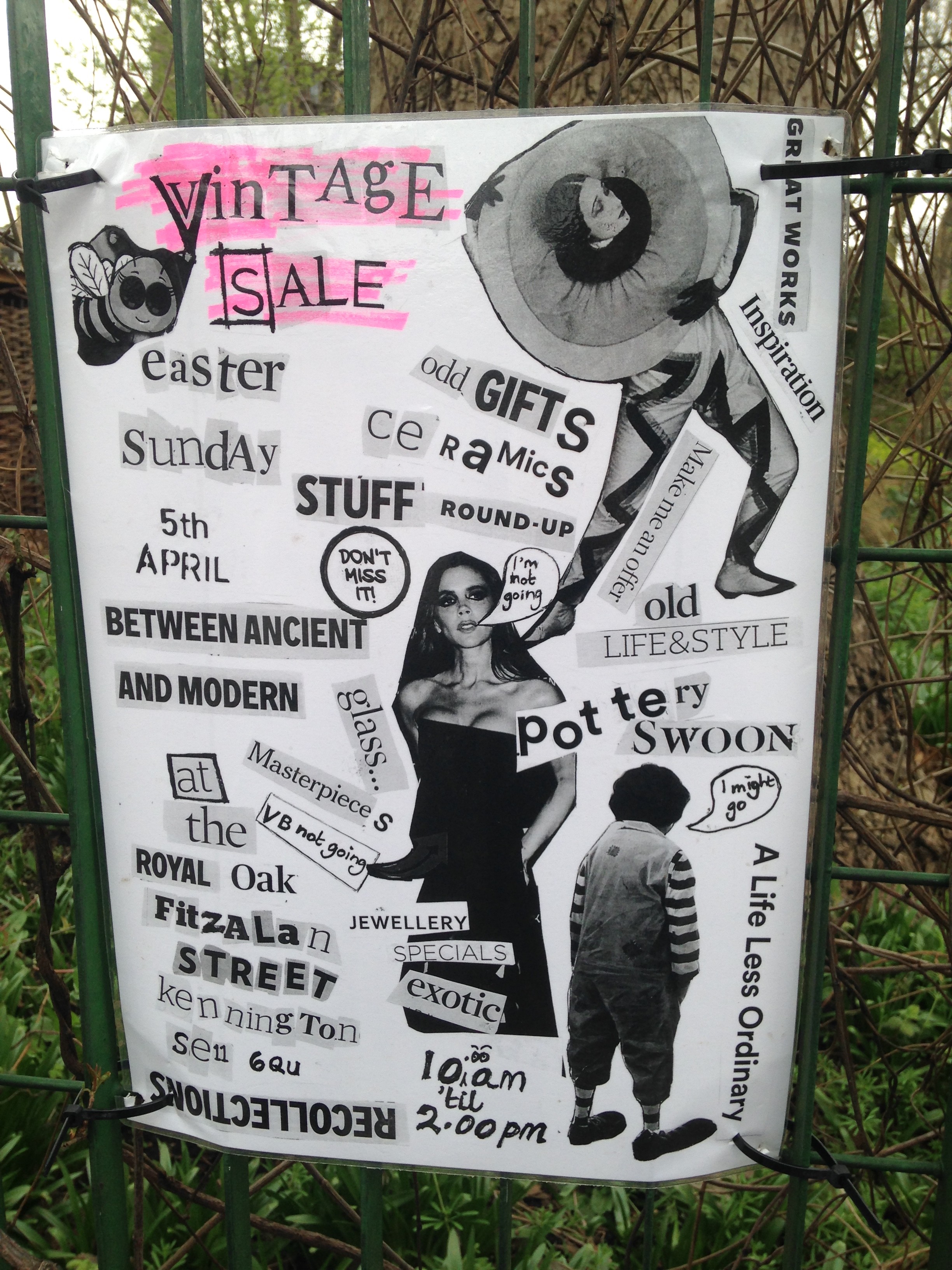 So we went along to what we thought might be a vintage sale in a derelict pub, perhaps squatted. We couldn't quite believe our eyes.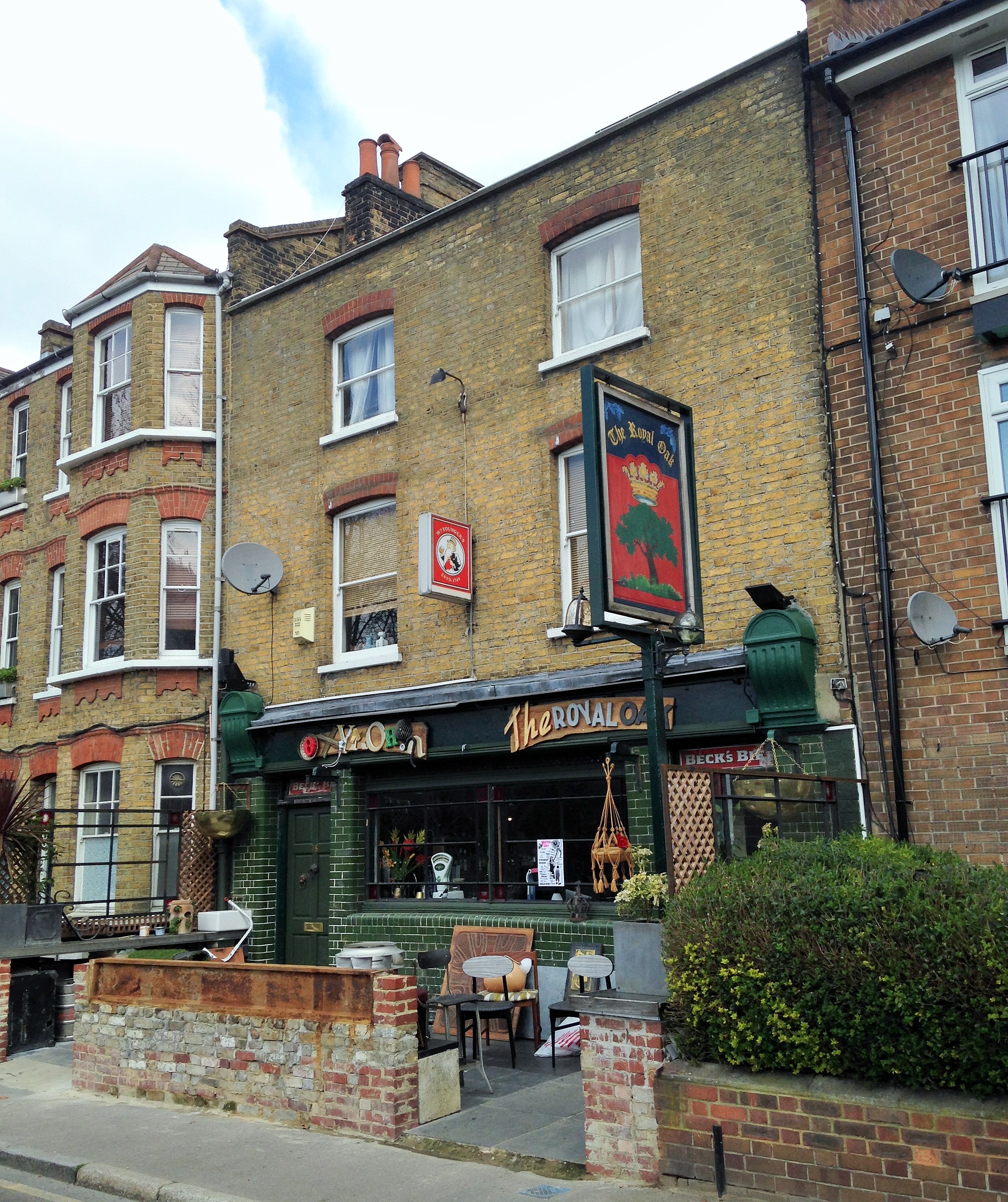 In many ways it is a derelict pub – you feel the old wooden floorboards might collapse beneath your feet – but imagine a derelict pub if Tim Burton's set designer had got hold of it: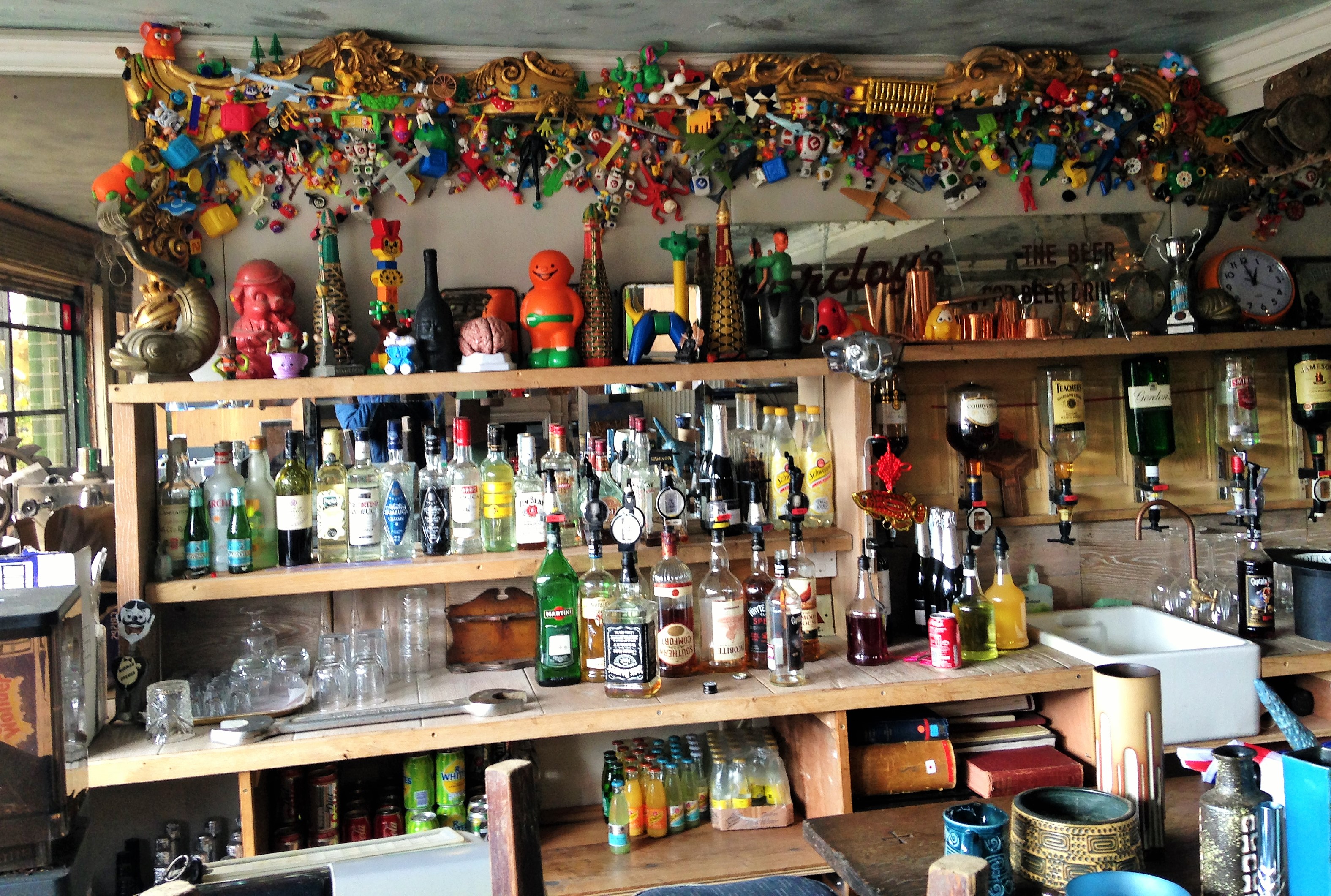 We think we spotted TV's Mark Hill, who we suspect has a lot to do with the look of Counter. He was trying to purchase various items, only to be told by the female proprietor "Oh no, my husband will never sell that."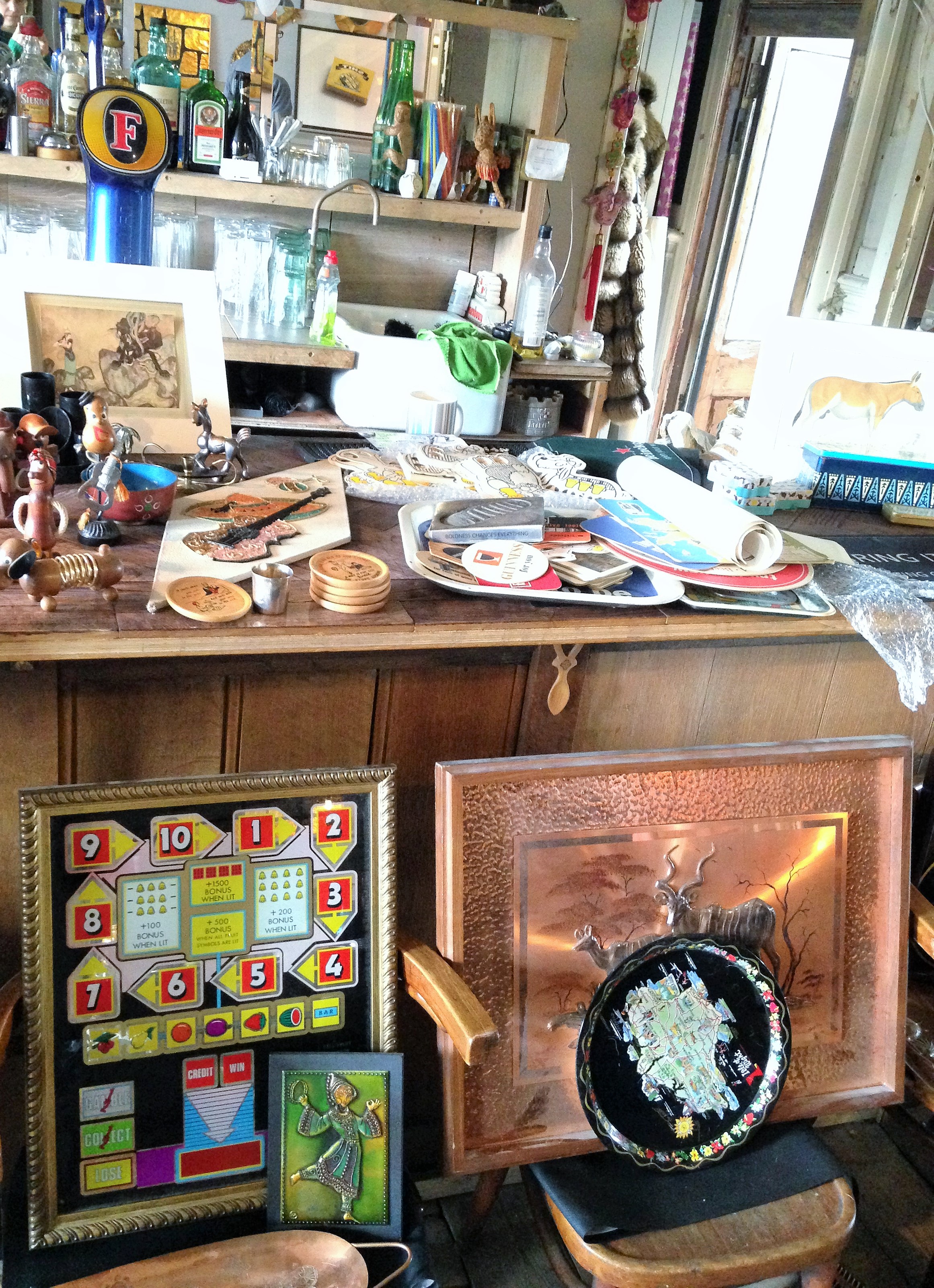 We got talking to a regular, who informed us the Royal Oak is still a pub, and they had recently started serving food. We asked what kind of food and her description sounded like small plates.
We've also managed to track down a Facebook page for Oxymoron at the Royal Oak. From this we have learnt that they opened on Feb 27th, were planning to serve Kernel, and they were serving food on April 13th, They even have a 5 star hygiene rating, reassuringly showing that food standards officers don't care about creaky floorboards.
If our curiosity needed piquing any further, there were these two reviews:
"Doubt you will find a place like this anywhere in London, ask if the silver fox is there to cook you supper and if you turn up on the right night you may get the chance to see Henry and the Hooray's play. #hiddengem" – Freddie Scott
"One of the very few undiscovered gems in London. Amazing interior decor like nowhere else. The foods pretty cracking too. Head there, right now!" – Adam Knight
It sounds like the pub we have been waiting for all our lives.
Taking Adam's advice, we went back to the Royal Oak on a Saturday afternoon. There were about seven people there, who looked like they'd been drinking there for decades. We asked the lady behind the bar if they serve food and she recommended trying The Ship.
Dear Oxymoron at the Royal Oak, please get in touch and tell us when you are serving food and Kernel so we can tell Kennington!
Update, November 2015: They are now serving food regularly on Friday, Saturdays and Sundays. More info from Facebook or Twitter.