Tag Archives:
Charlie Chaplin
Other Kennington pubs boast Charlie Chaplin connections but The Three Stags trumps them all. It has a Chaplin's Corner where Charlie's errant father used to drink – Charlie wrote in his autobiography that this is where he saw his dad for the last time. If you can set its morbid history out of your mind then it's worth securing the table in Chaplin's Corner on the right in the photo below – it's enclosed in dark wood and frosted glass for extra privacy.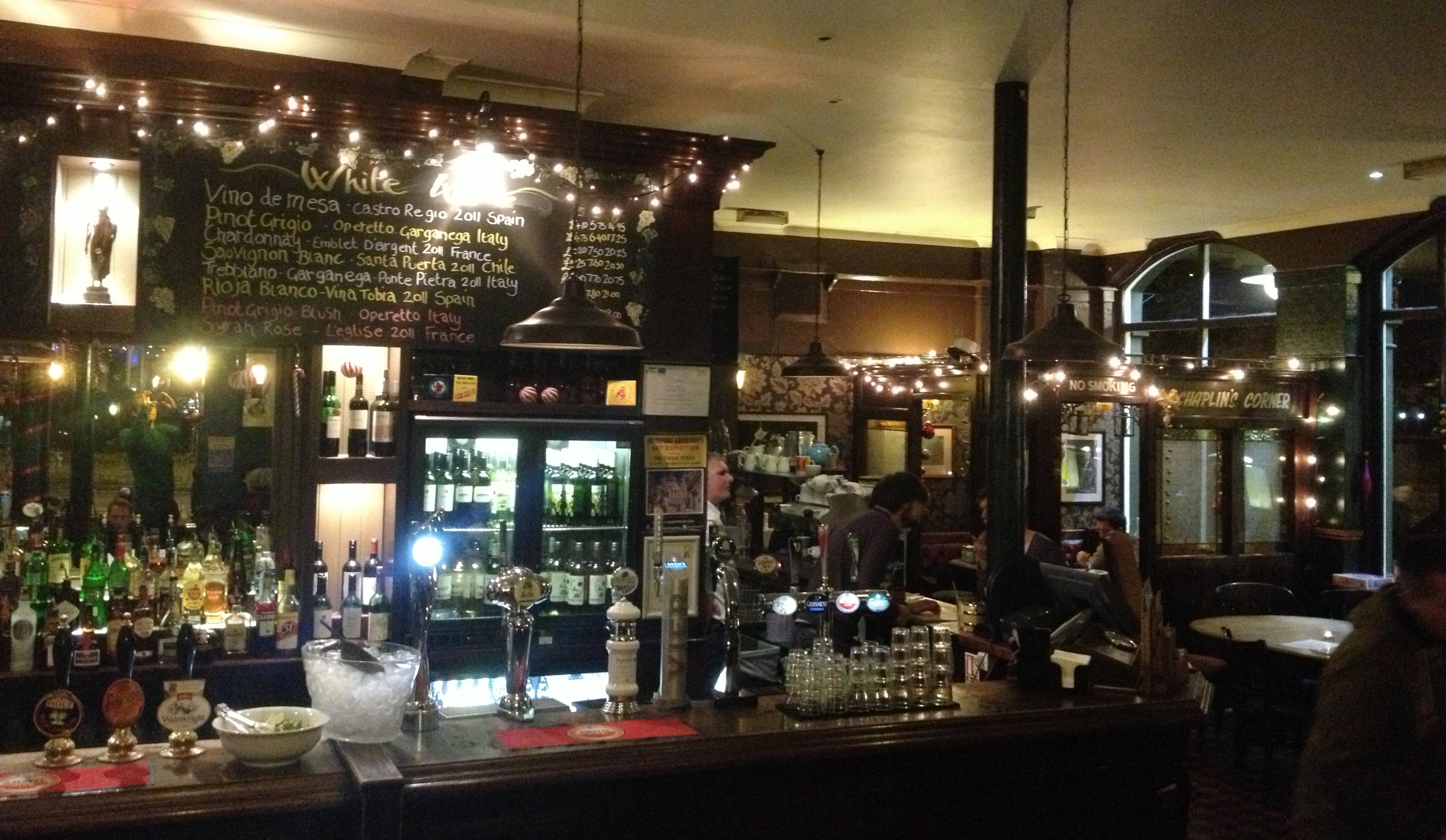 We recently visited for the first time since a refit. It's a good quality gastropub with table service and a selection of real ales, but what marks it out are its ethics. It was rated as a Three Star Sustainability Champion for the second year running this year, meaning it scored highly for sourcing local, seasonal food, focusing on animal welfare, and engaging with the community and the environment. 
Plus they have 50,000 bees living on their roof, surrounded by pots of herbs such as lavender, thyme, basil, mint and sage, and flowers such as calendula, poppies, nasturtiums, cornflower and sedum. Honey can be purchased for a minimum of £20 per jar, all of which goes to fund a charitable project in Bali. Their queen bee is nicknamed Mae West and their drones are named Barack Obama.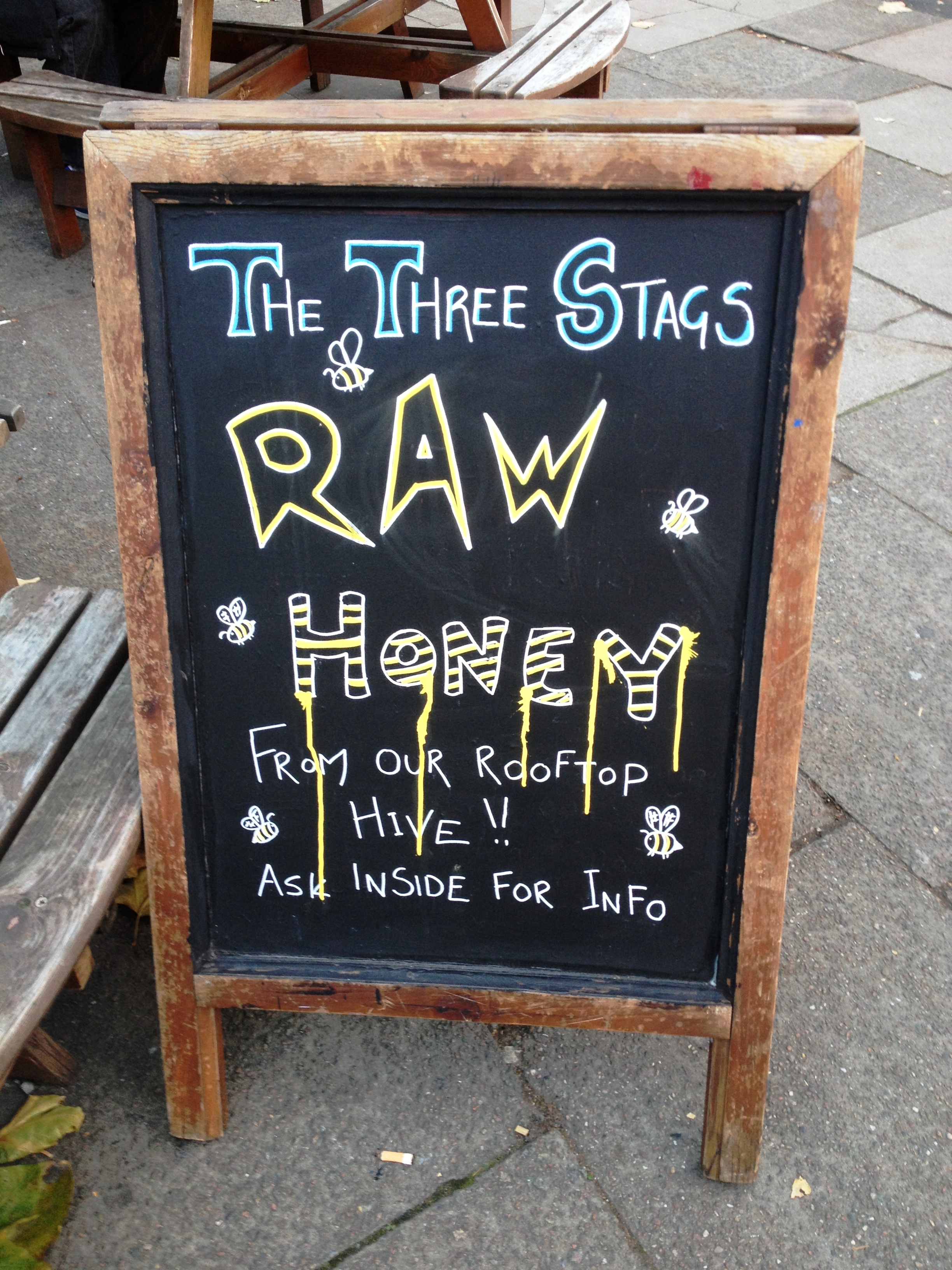 The Three Stags is located at the junction of Kennington Road and Lambeth Road so it's ideal for a drink or meal before or after visiting the Imperial War Museum, and good for a Sunday roast in winter.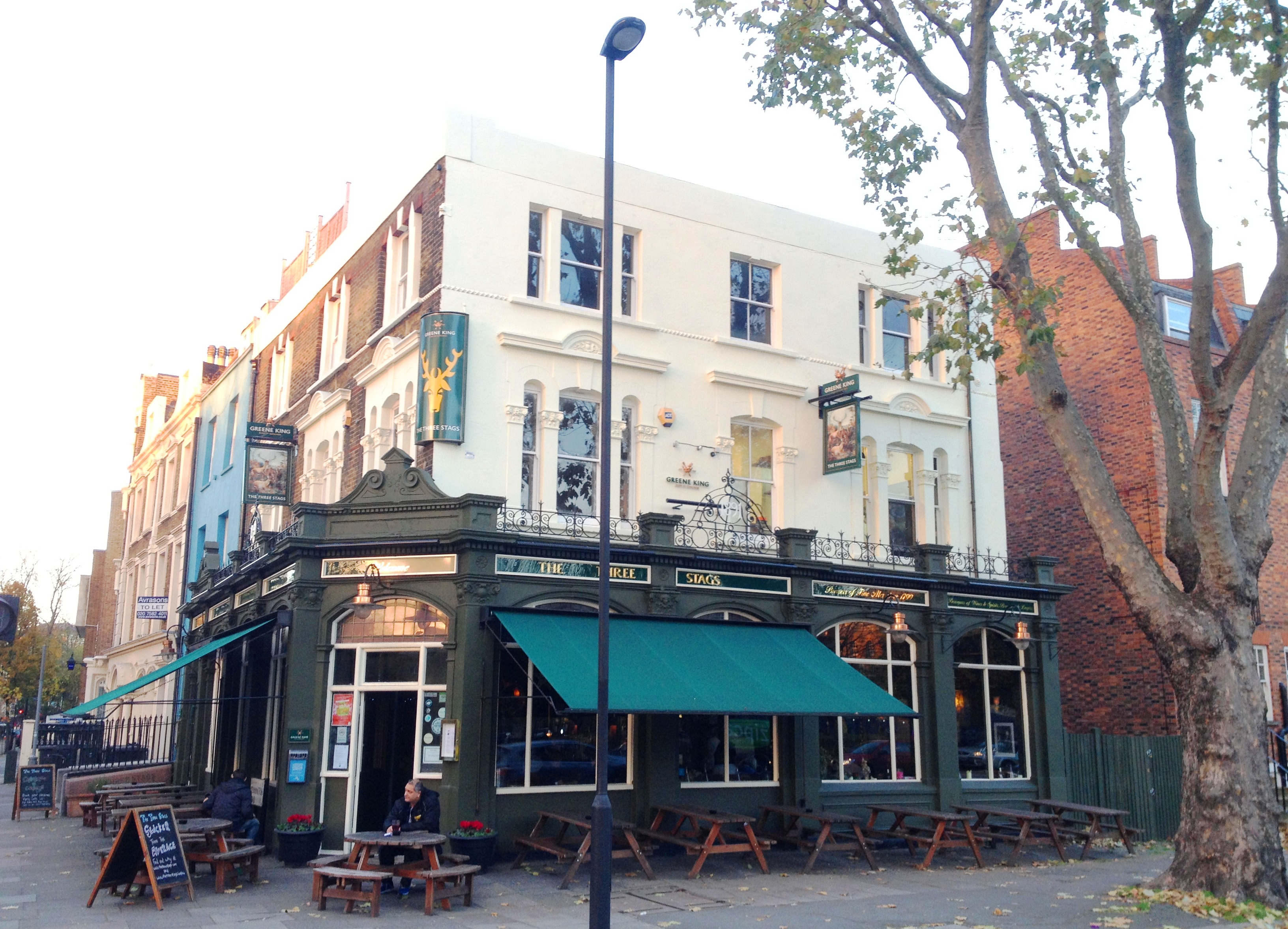 The Ship pub on Kennington Road is celebrating its 250th birthday tomorrow with a pirate-themed evening. 250! Ten generations of Charlie Chaplin's family have drunk in this pub.
The Ship underwent refurbishment recently and it's really rather nice inside now, not to mention outside thanks the hanging baskets and picnic tables you can see below. They have an extensive selection of real ales, board games, live music twice a week, decent local-sourced food, and best of all, they have a bar billiards table, which is great fun if you can figure out the rules.