This pub used to be the Grand Union, and before that it was Bar Room Bar, but is now under new ownership – The Draft House – and has reverted to its original 1825 name of The Tankard – bravo.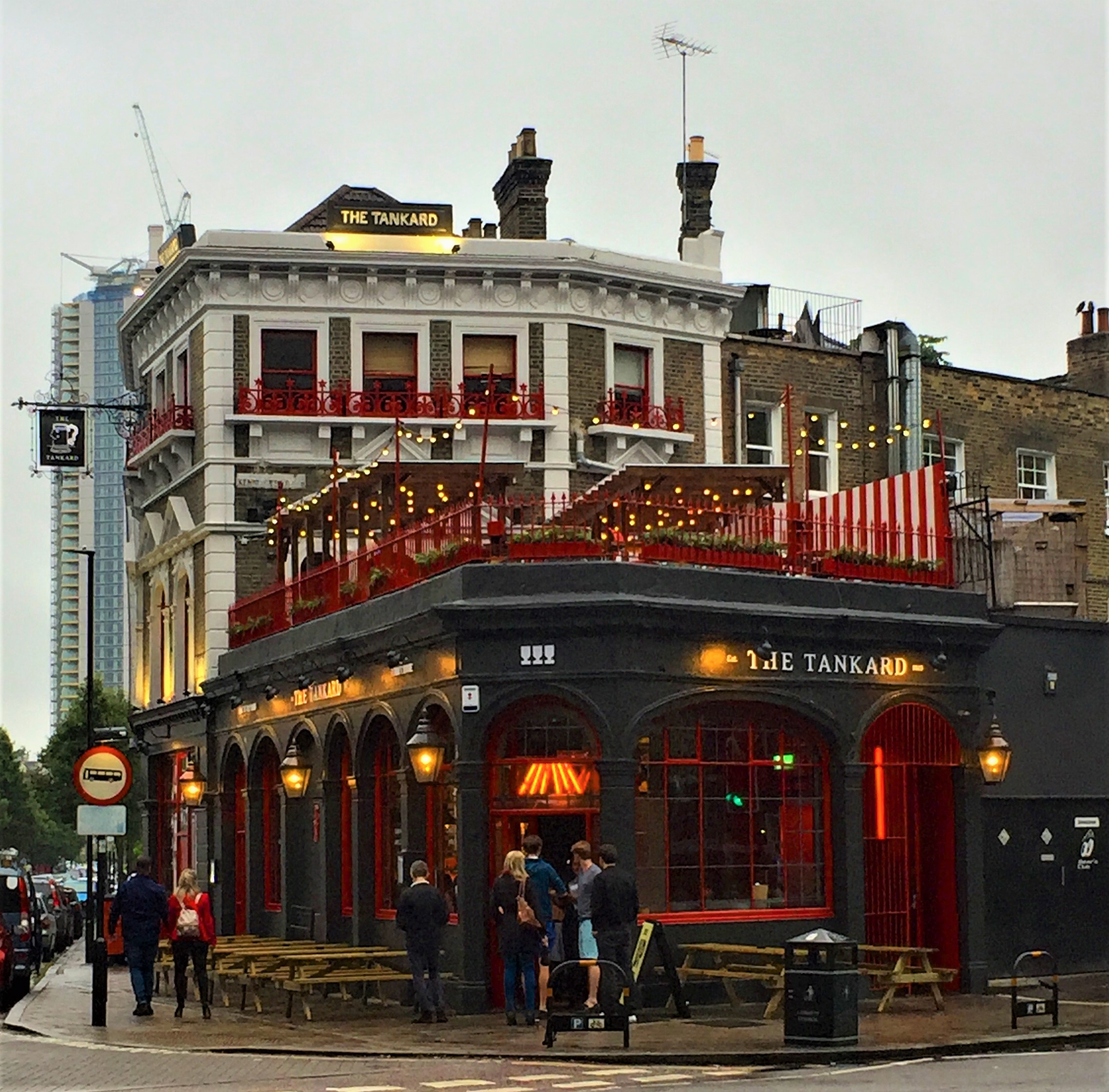 It was always a great site – at the junction of Brook Drive and Kennington Road, the other side of Geraldine Mary Harmsworth Park from The Three Stags, which is invariably busy. Bar Room Bar's stock-in-trade was opening late night on weekends (rather unusual up this end of Kennington), and the later it got, the dodgier the crowd got. But its greatest asset has always been its terrace, once used as a viewing platform for the curious to observe patients in the grounds of the original "Bedlam" next door, now the Imperial War Museum. And, in common with every other old pub in Kennington, Charlie Chaplin and his dad used to hang out there.
So what have Draft House done with it? Well, for one they've built roofing on the terrace – great for a summer's day, even if rain is threatened: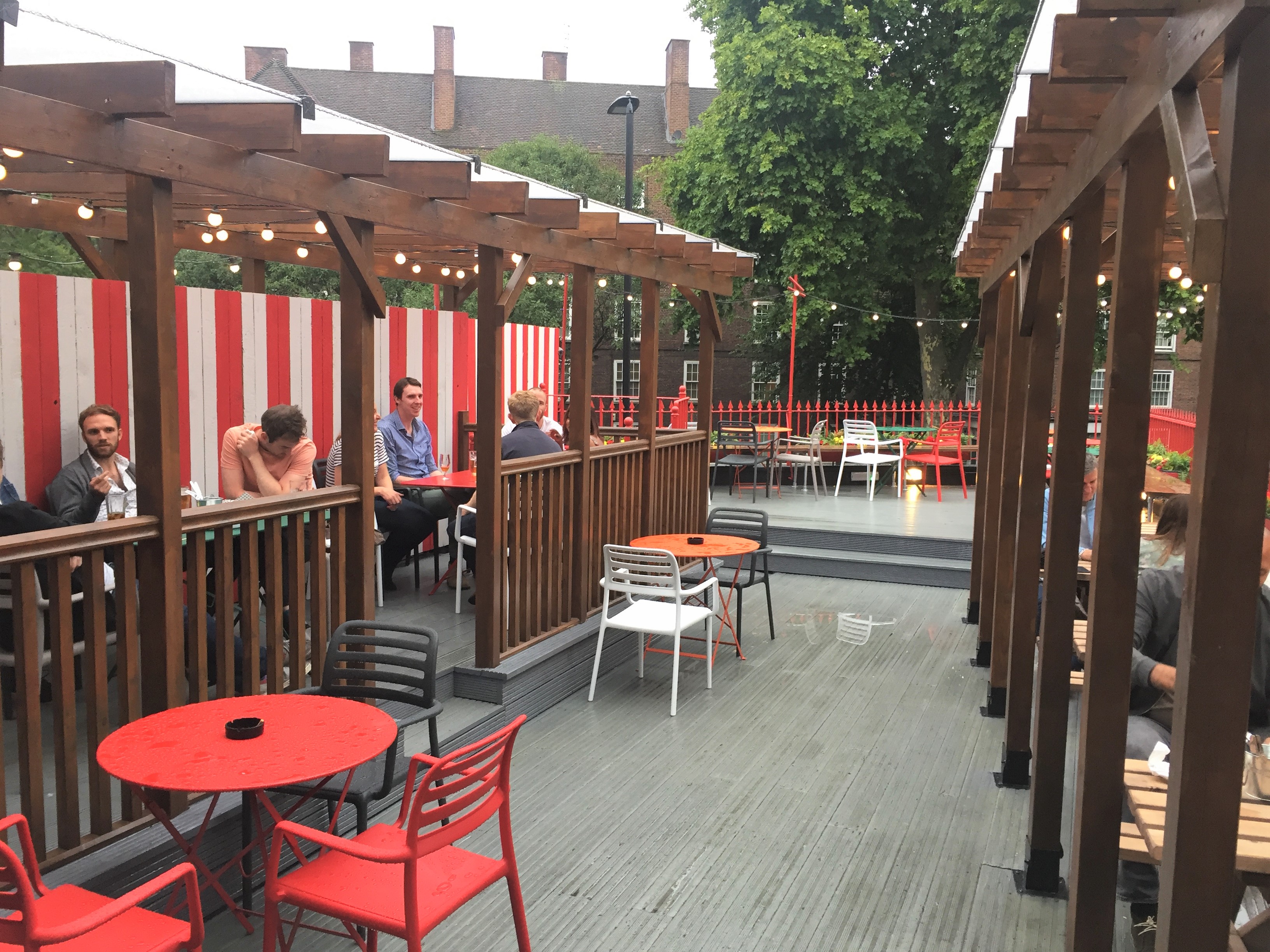 Downstairs the layout is the same but there's lots of pale wood and bright red paint: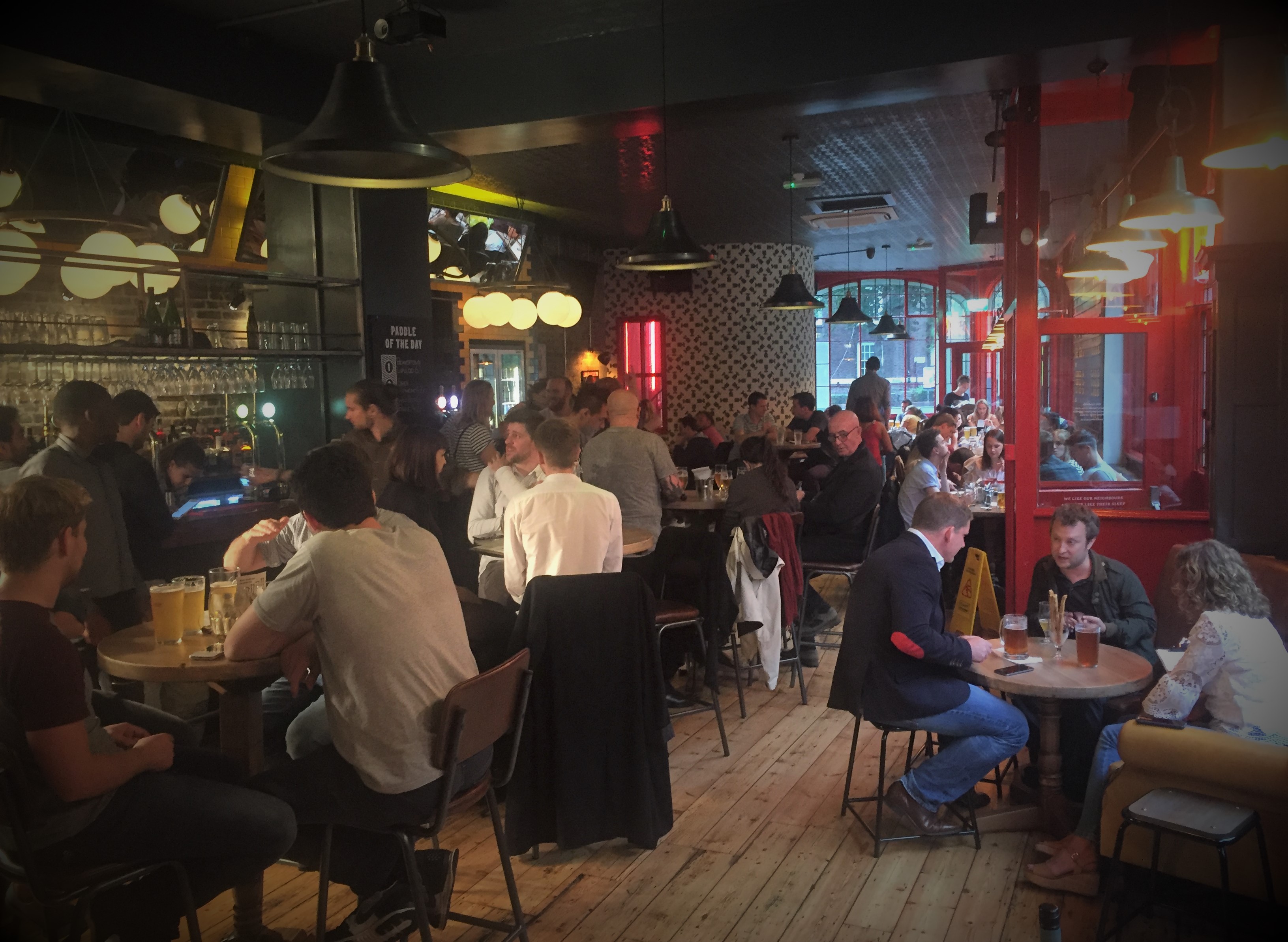 They have a big selection of craft beer in bottles and on tap, the latter of which can be bought in paddles (a little flat when we tried their three bitters – teething troubles no doubt – they'd only just opened after a super quick refurb):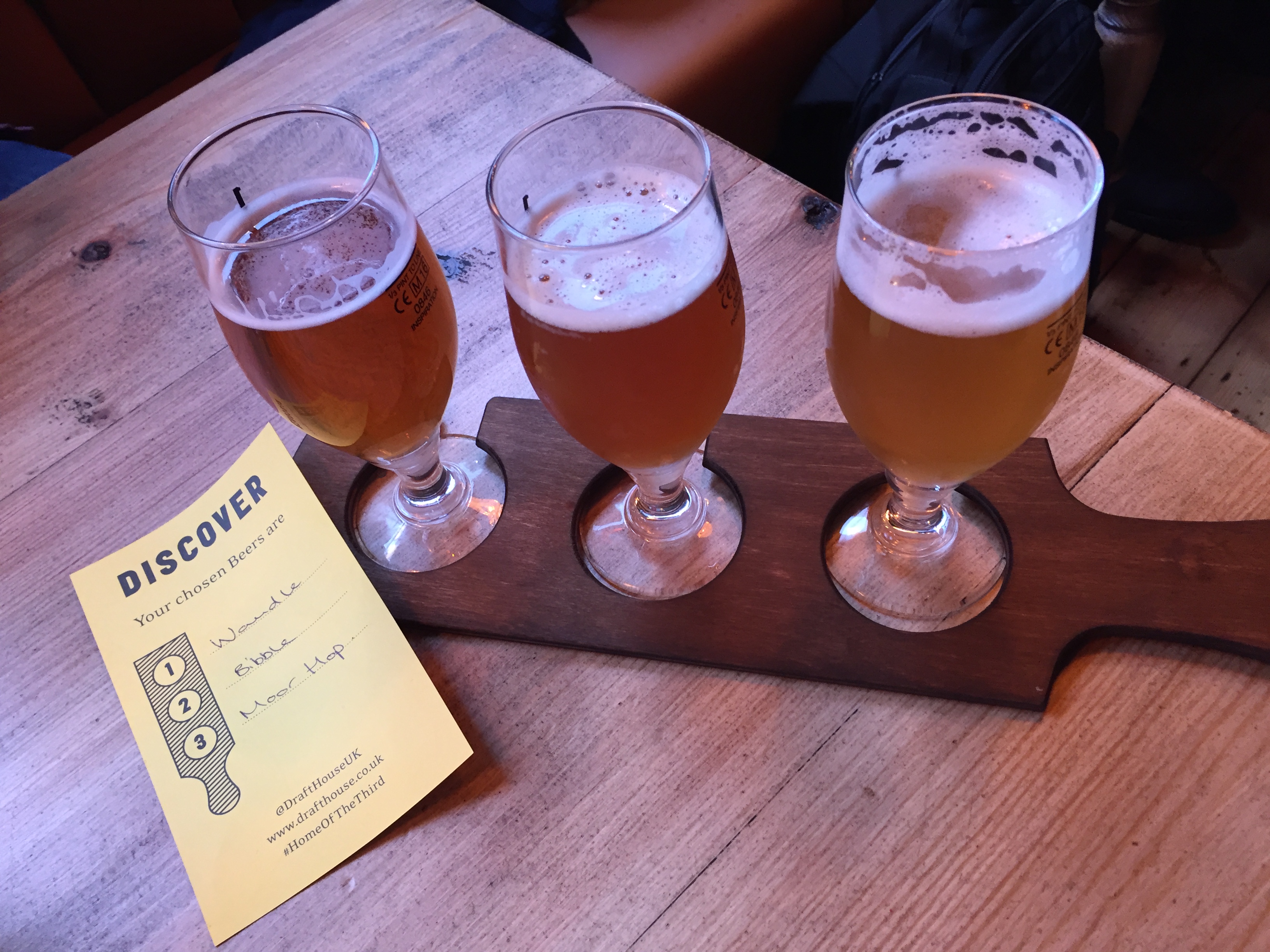 And for the teetotallers they do Brewdog's Nanny State: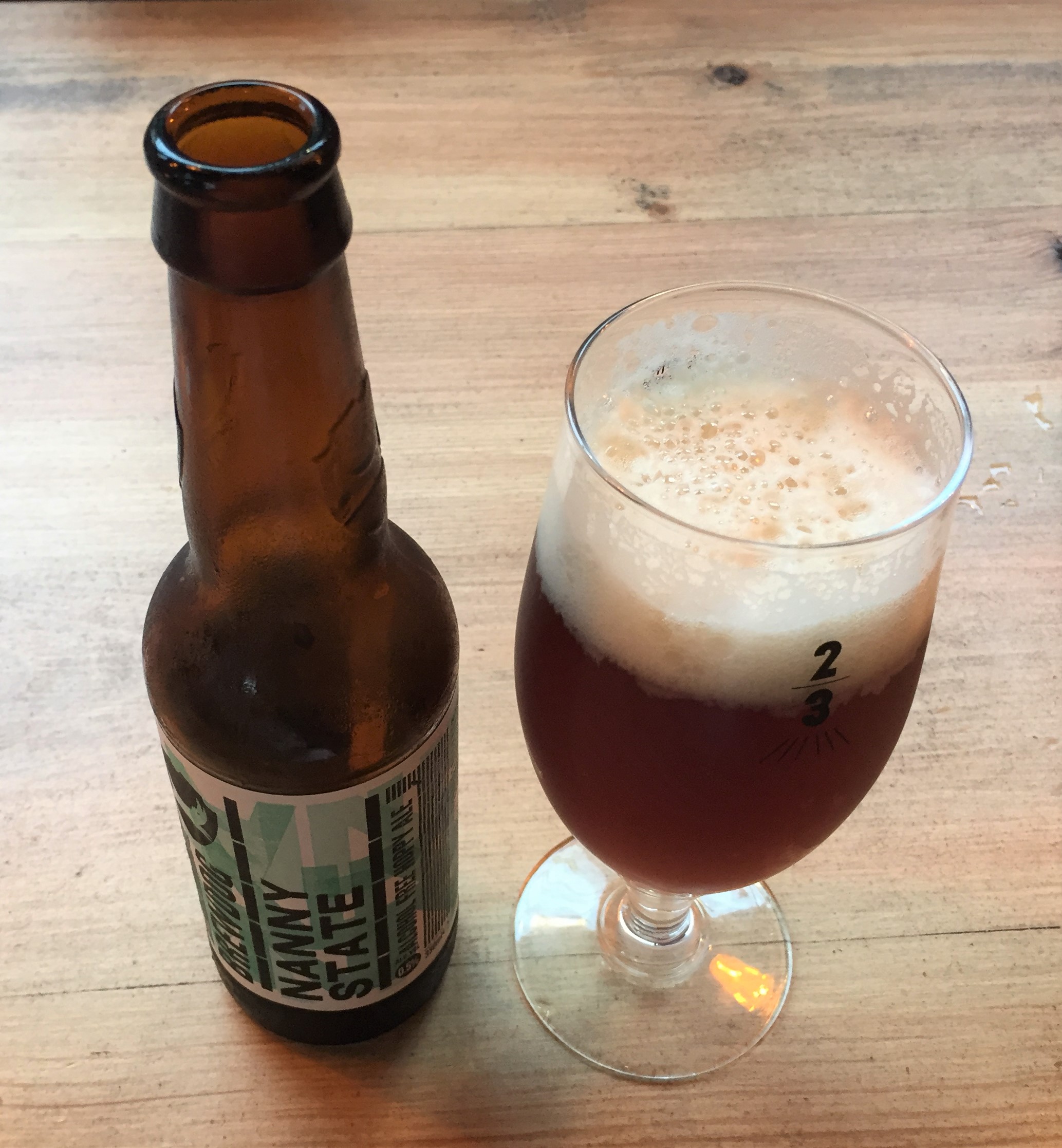 We'd described the food as "comfort gastro", heavy on grease, salt and beige colouring. This was beer battered cod and chips (you can see the salt):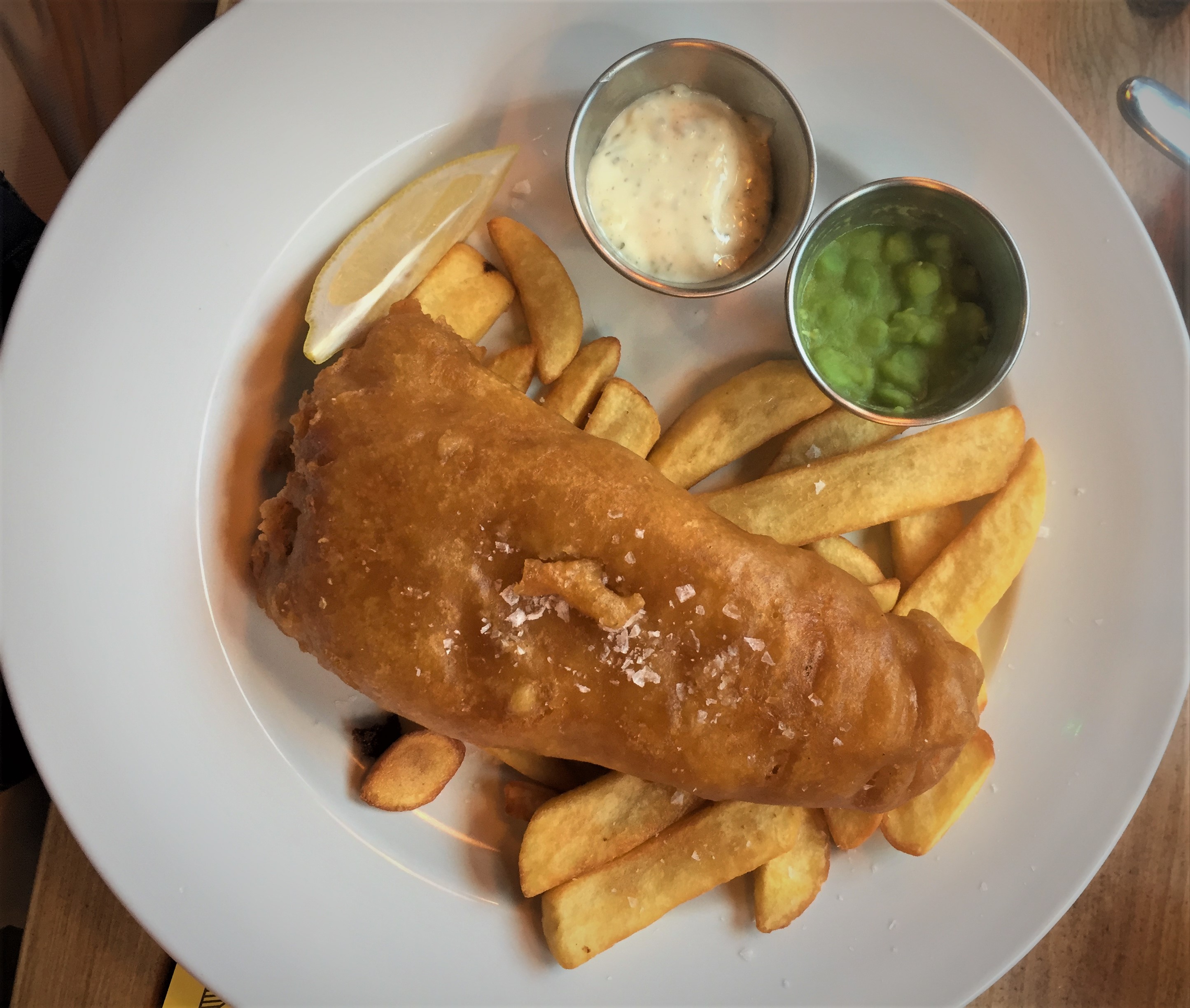 This was buffalo cauliflower (go easy on the Frank's hot sauce):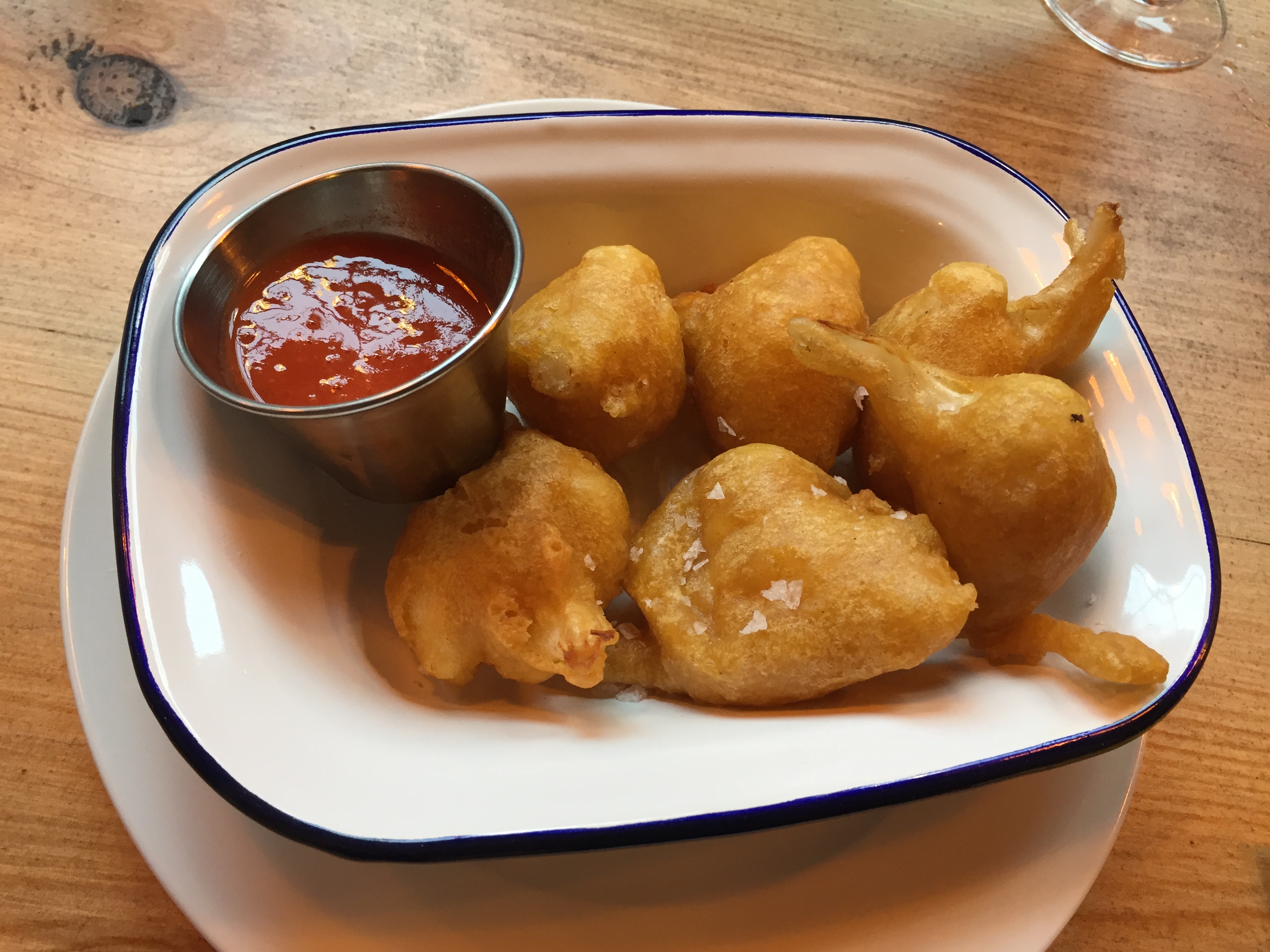 Chicken schnitzel – no complaints here: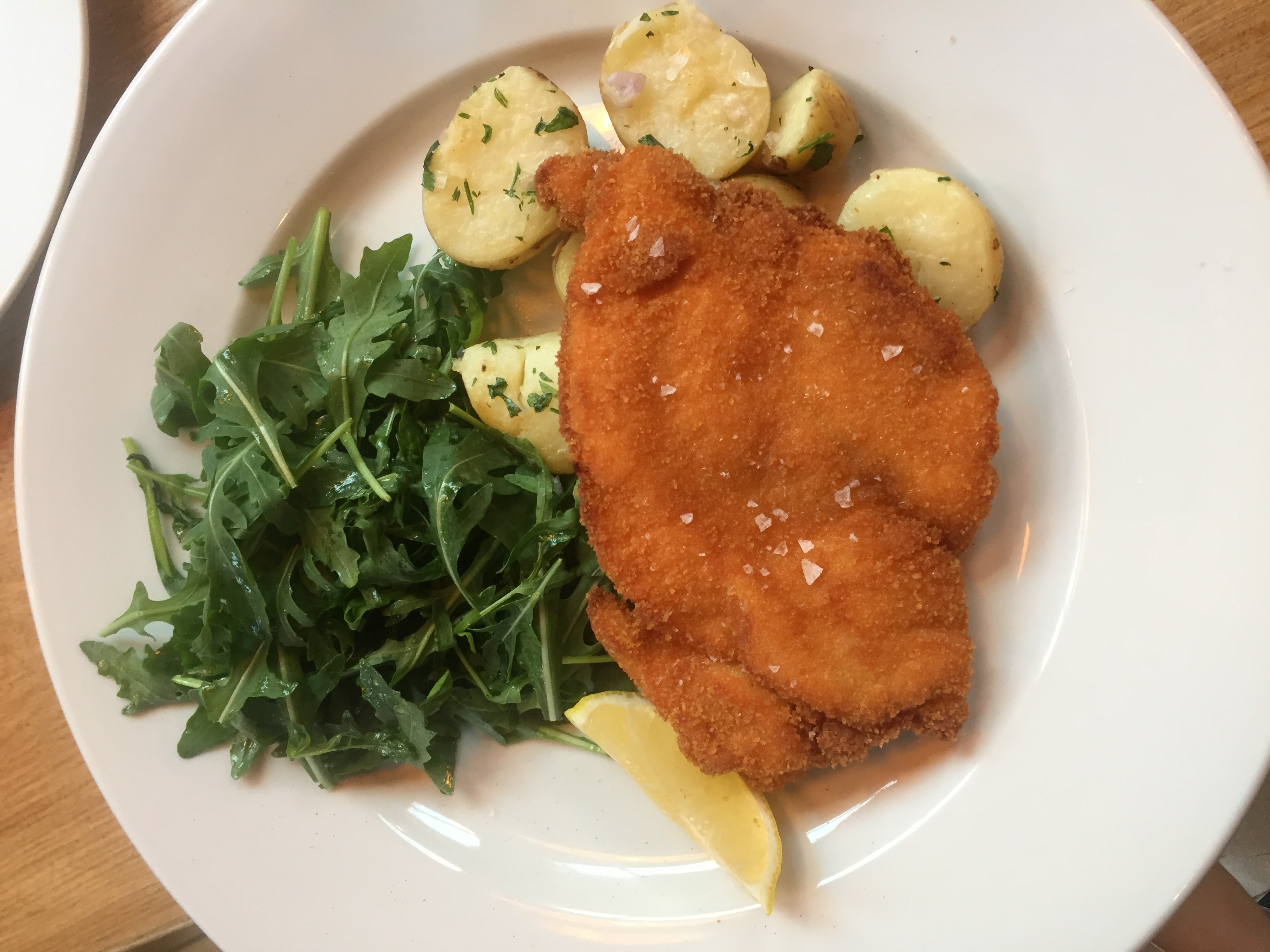 They do a good veggie burger with smoked cheddar: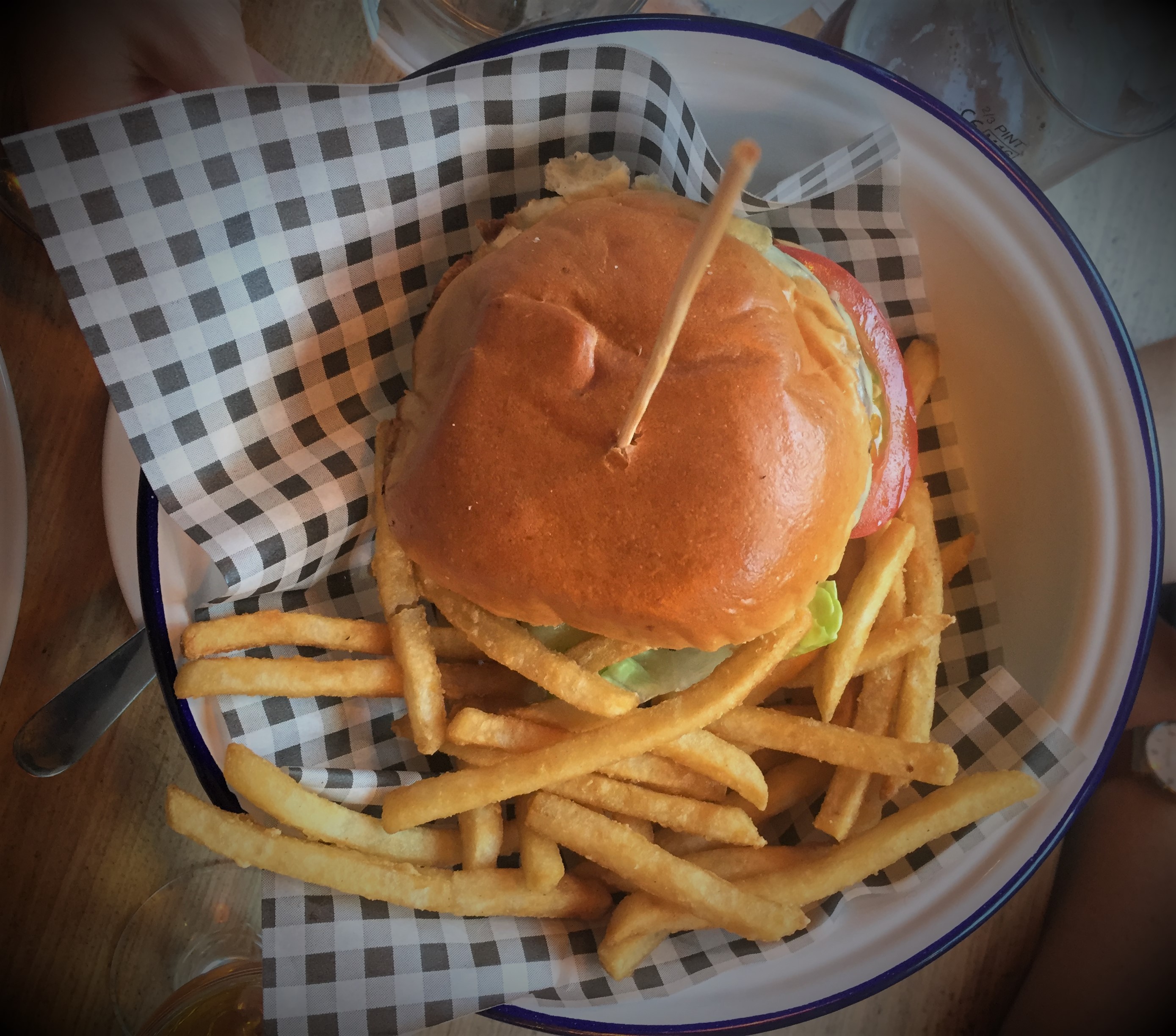 We'd like to see them add a few more green items to their menu, but they do do veggie scotch eggs, moist on the inside: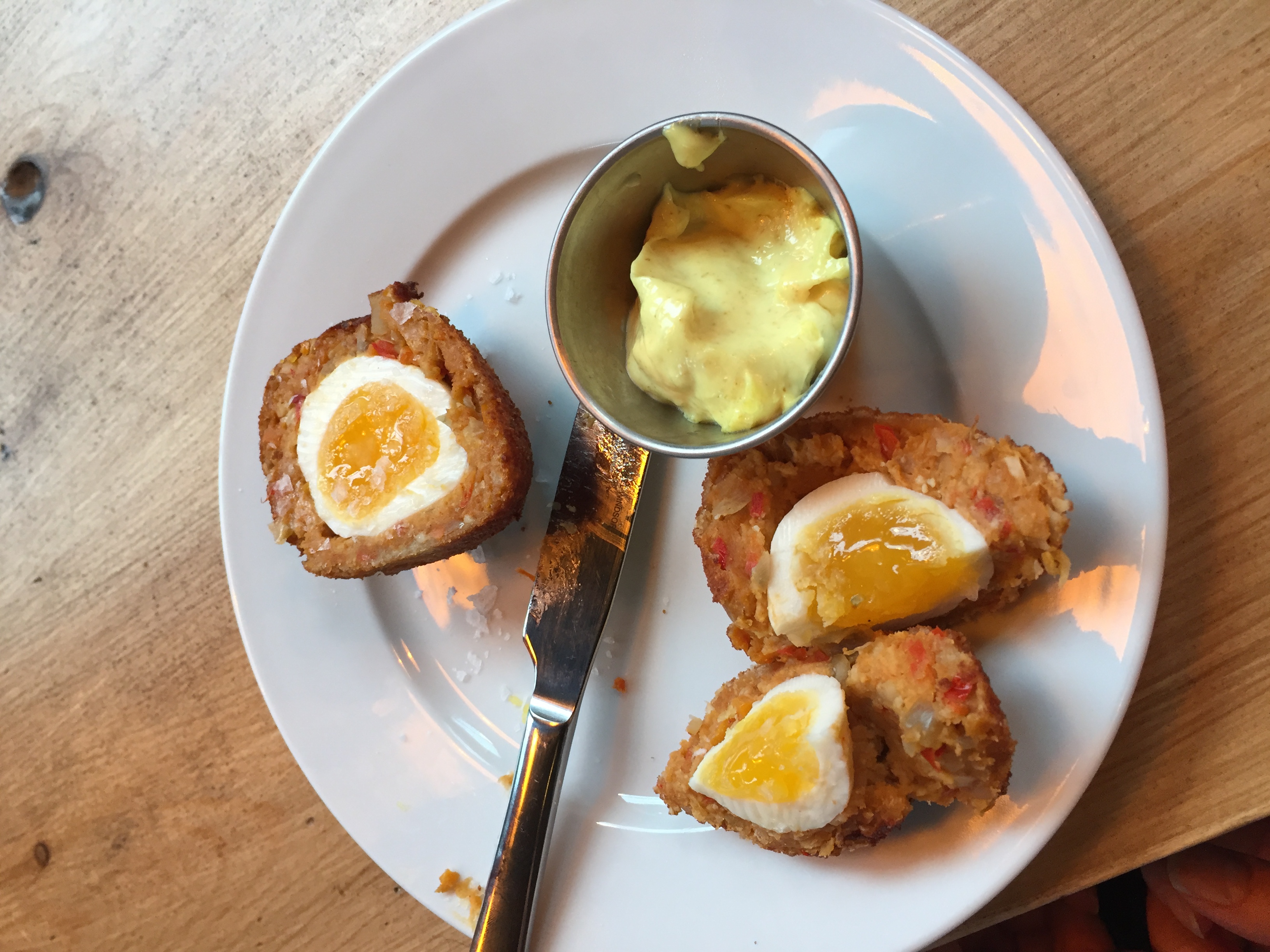 As you can see from the above, the pub was packed and noisy when we were there, so we're optimistic that The Tankard and The Draft House will be in Kennington for a long time to come.