Positives: Persian food is really nice and distinct from other cuisines. Doost do it well, with a menu that offers a lot of explanation of the dishes. It's also a vodka bar (these were widespread in Iran before the revolution). And they have a very cheery sign outside: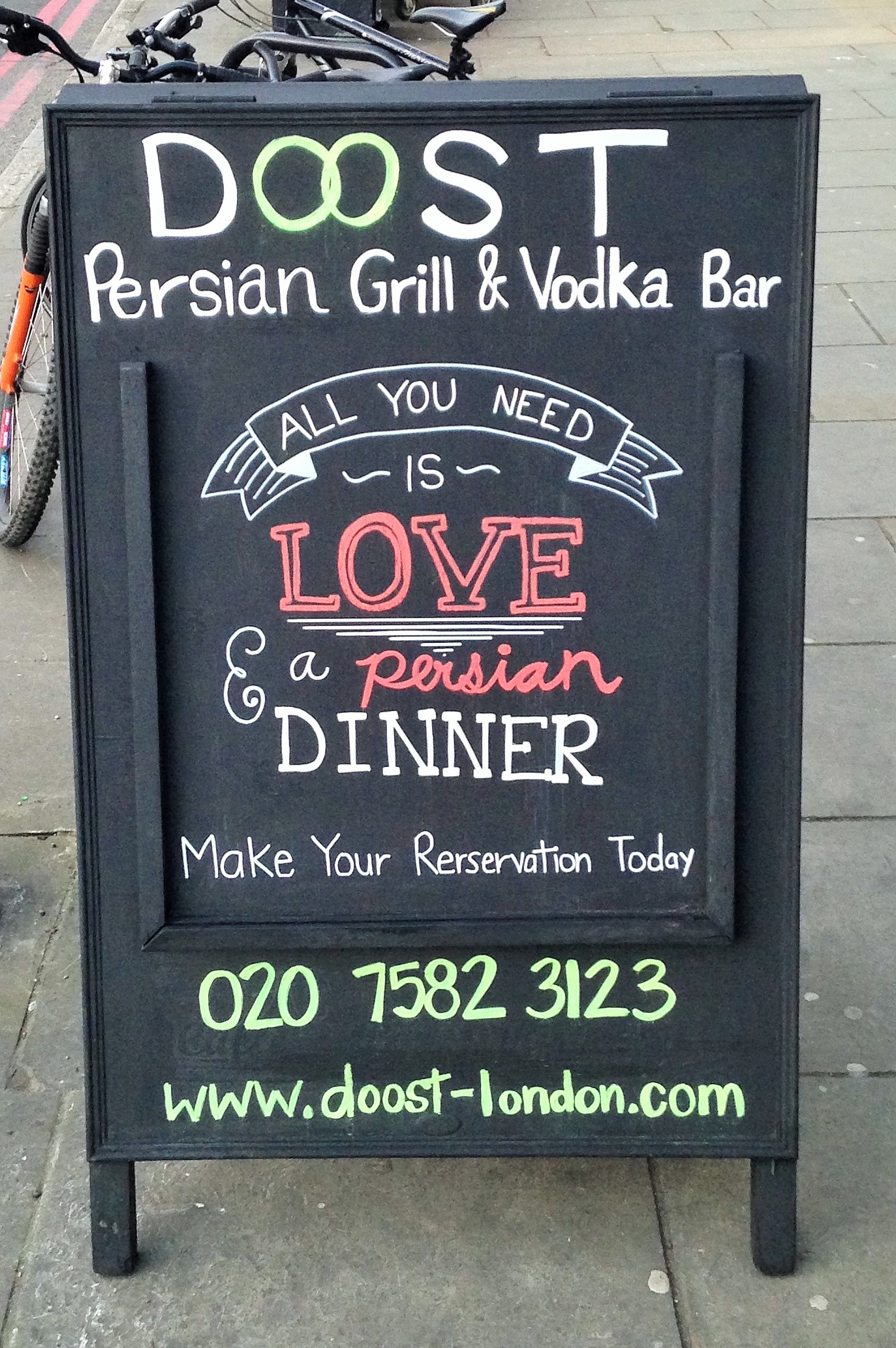 Negatives: It's fairly pricey for Kennington, with mains ranging from £10 to £19.90. And, while the restaurant is classy, the website is not.
Address: 305 Kennington Road, London SE11 4QE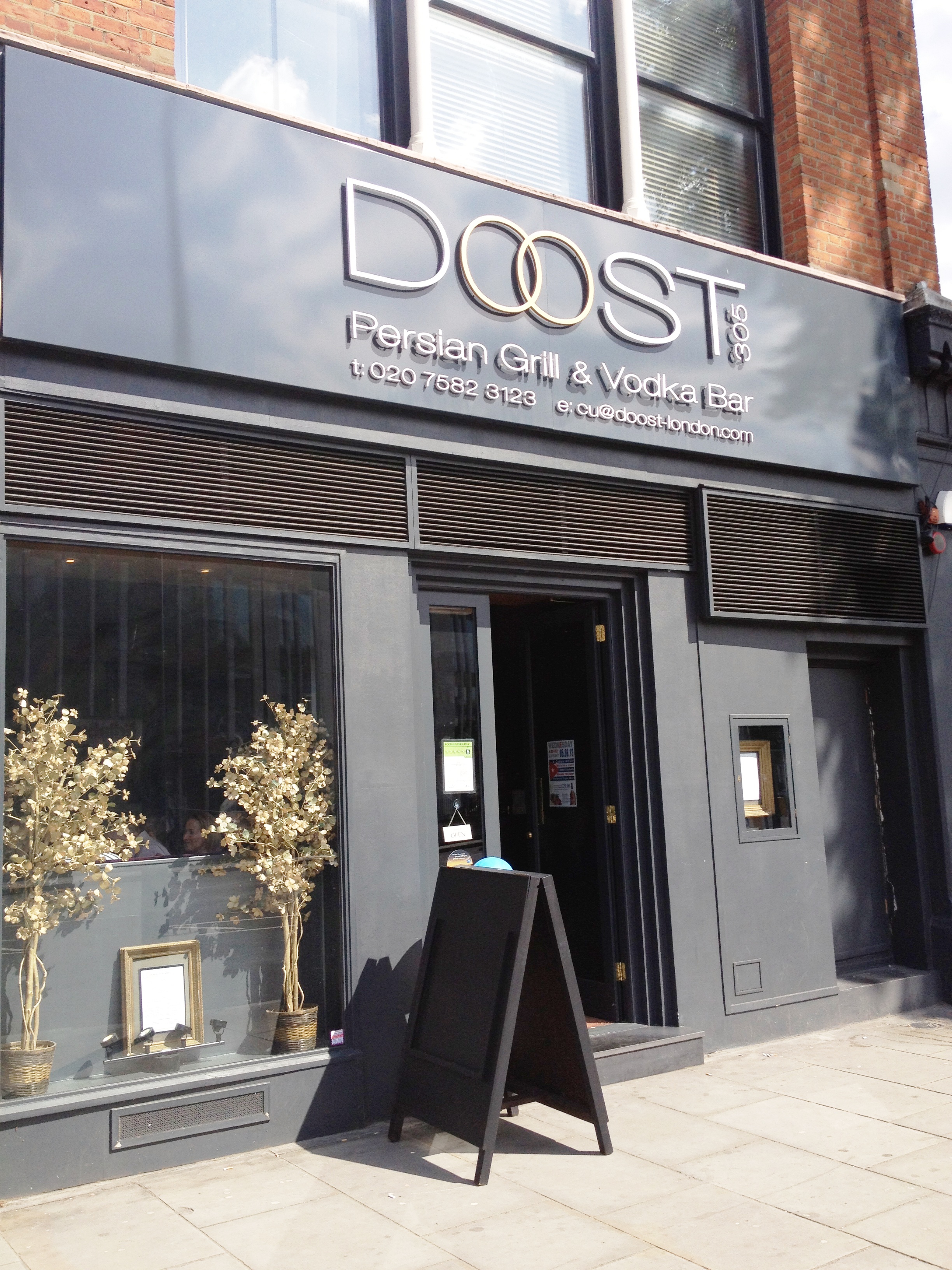 Come back next Sunday to find out the number seven.