We love Kernel beer. It has only been around since 2009 but it has pretty much revolutionised London's brewing scene in that time, inspiring other new breweries along the way. They mostly make pale ale, using different hops each week. And the beautifully designed label on each bottle names the hops contained within. So Kernel geeks like us end up buying the beer all year round just to find out how the Centennial hop tastes when combined with the Amarillo – very good by the way.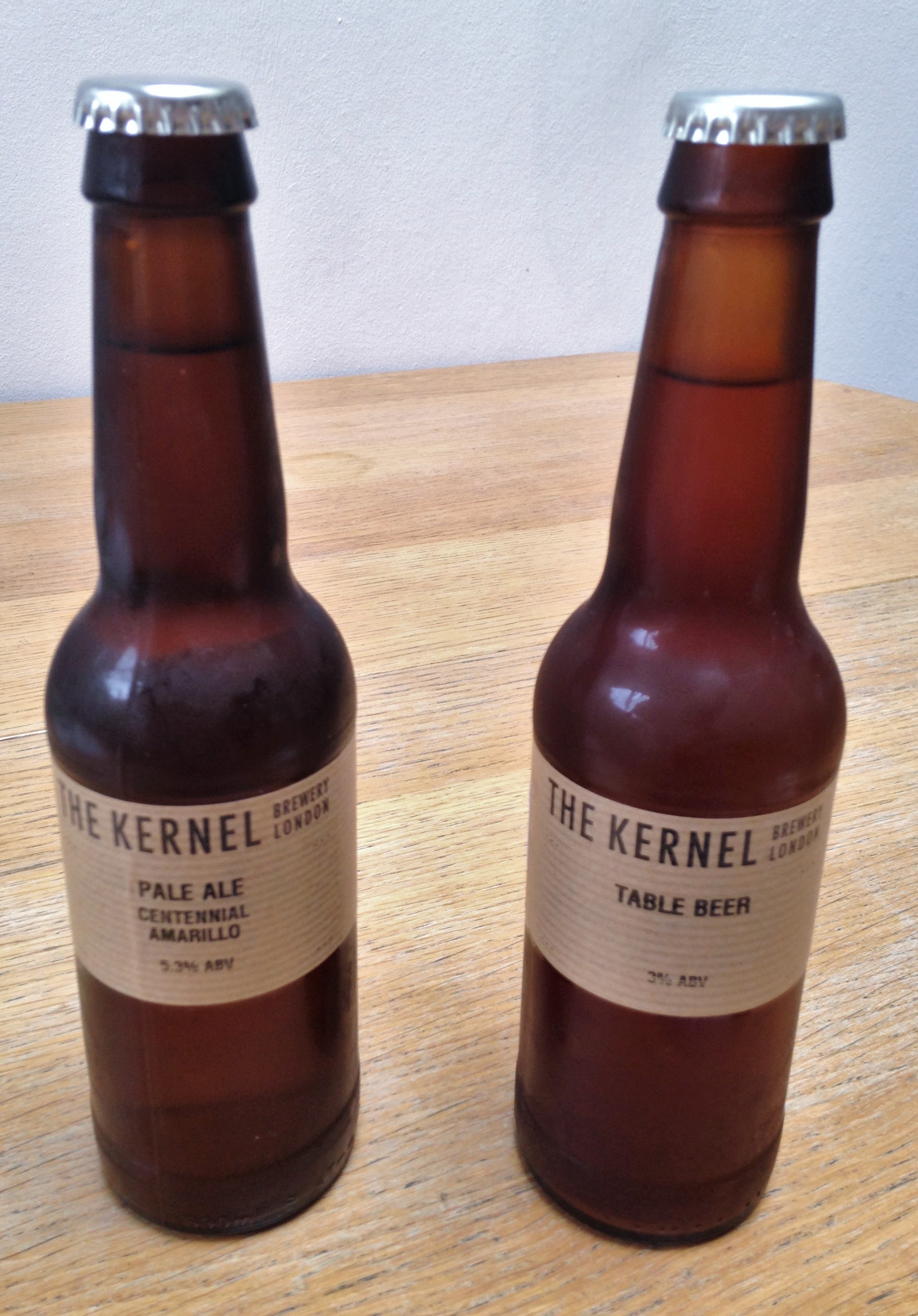 Check out their domination of Ratebeer's list of the best beers brewed in England. You haven't tried pale ale until you've tried Kernel.
Until recently, the only place you could buy Kernel in Kennington was Italo Deli, but now Hubbub (another of our favourite companies) have added Kernel as one of their shops. Hubbub is a food and drink delivery service like Ocado, but instead of getting all their products from supermarket warehouses, they get them from your local shops. So you can get your Kernel straight from the brewery in the same delivery as some cavolo nero from Ted's Veg in Borough Market, some comté from Franklin's Farm Shop in Dulwich, and some general smugness from L'Emporio Fine Foods.
Or, if you a fancy a Saturday morning excursion out of Kennington, you can visit the Kernel Brewery under a railway arch in nearby Bermondsey every Saturday from 9am to 2pm, and sample their latest brews on bierkeller-style seating. Grab a waffle from Waffle On at Maltby Street Market on your way home.
n.b. We have not been compensated for this post but we would like it to be known that we would basically do anything for a crate of Kernel – even be nice about Clapham.