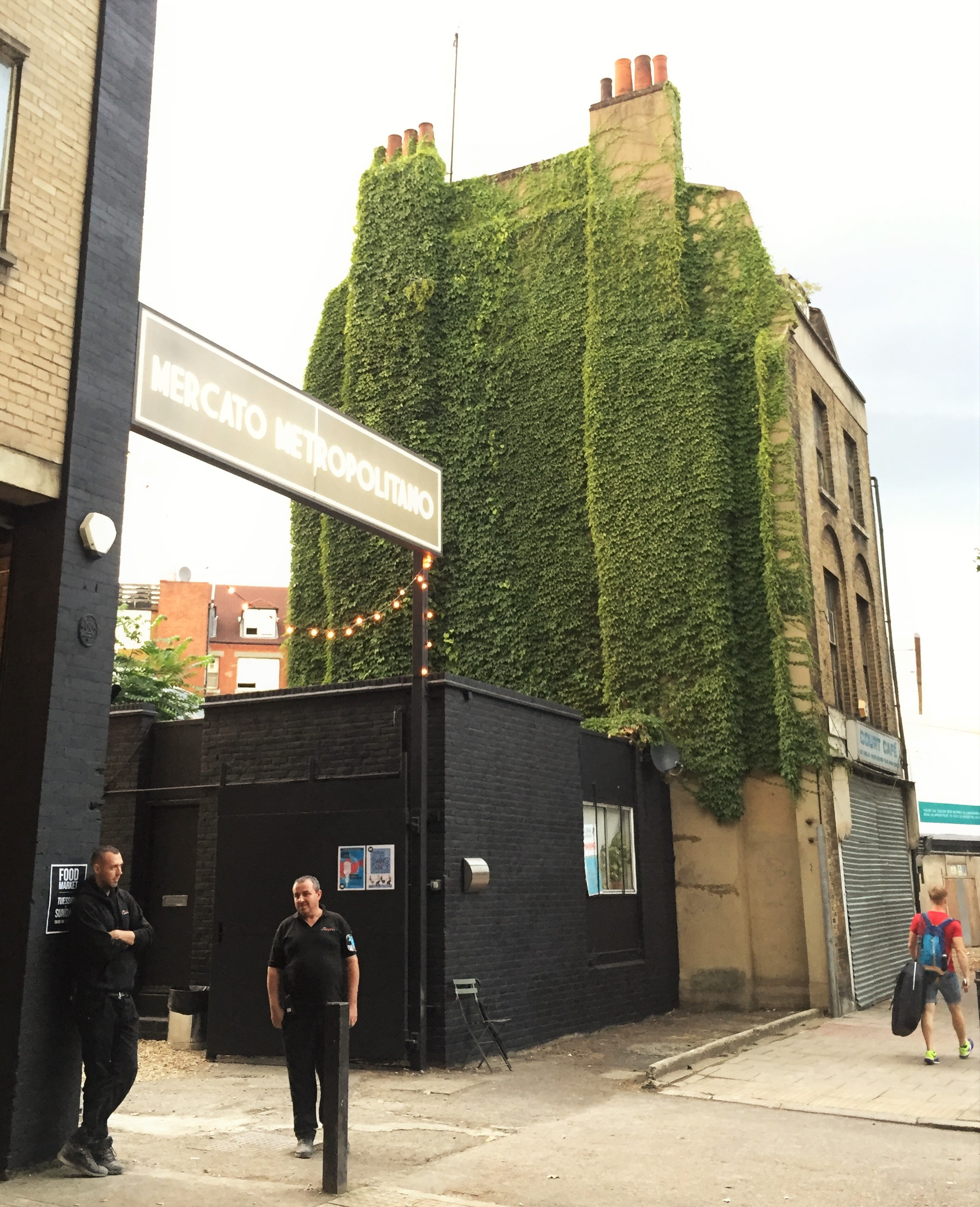 Move over Giorgio Locatelli – we went to Mercarto Metropolitano in the former Paperworks and Hotel Elephant sites on Newington Causeway and had the best pasta we've had outside Italy- this tortelloni stuffed with pumpkin in butter and sage sauce (not sure why we needed a ciabatta with it but still):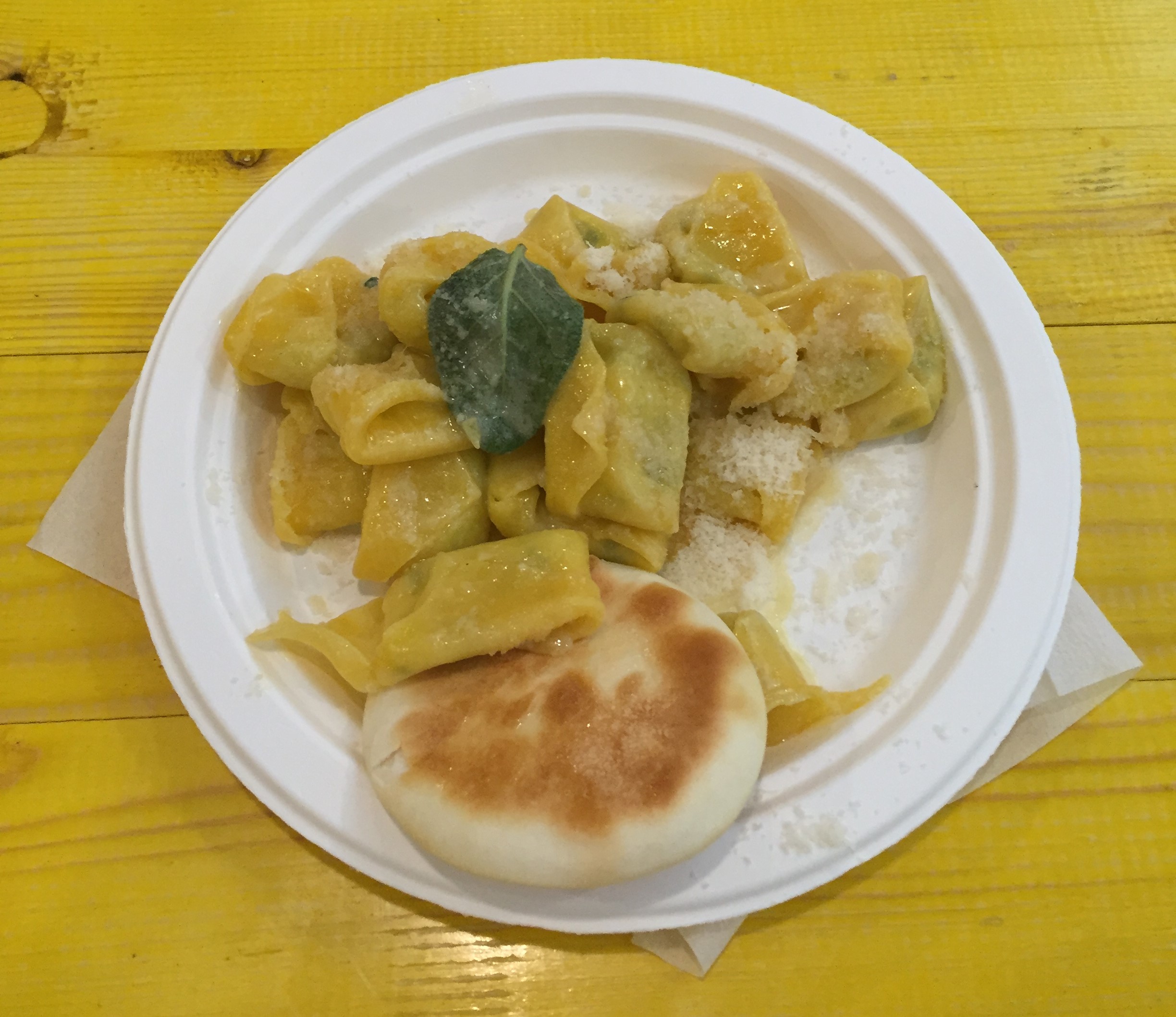 Mercarto Metropolitano is huge, 45,000 square feet, with two halls full of food stalls, mostly variants on pizza, pasta and sweet stuff, but recently completed stalls include French and British food. The gelato stall is also excellent, with an array of sophisticated flavours, including a black sesame of which we have heard tell from our North Kennington stringer but which always seems to be in production whenever we visit.
Move over Borough Market – there's also an Italian food market featuring rows and rows of produce that would not otherwise be available in London.
Many of the prices in the market are as eyewatering as the products are mouthwatering. £5 for a 330ml bottle of Italian craft beer for example, or these organic pastas: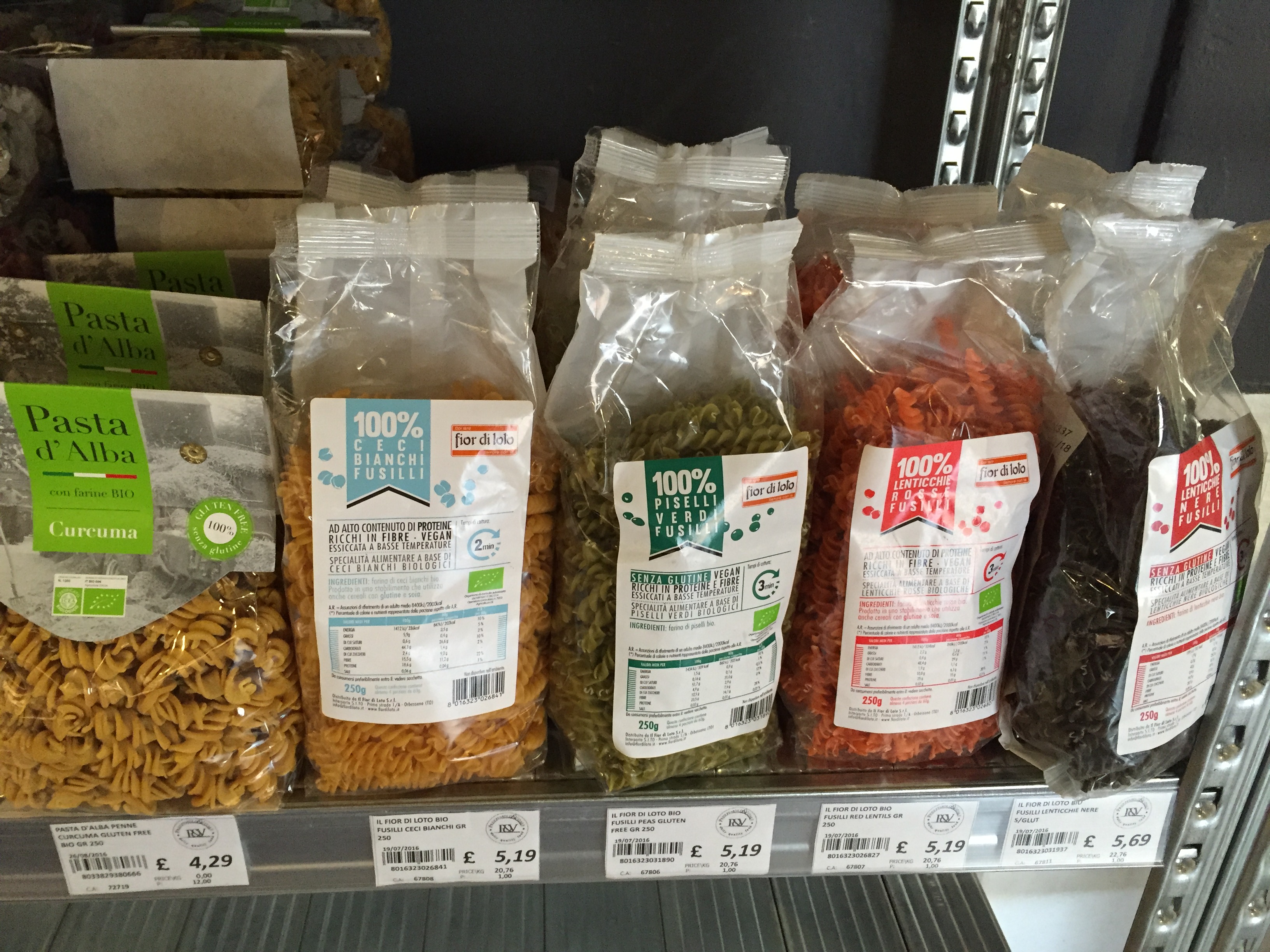 There are also bars and street food in the outdoor gravelly area where Paperworks used to be: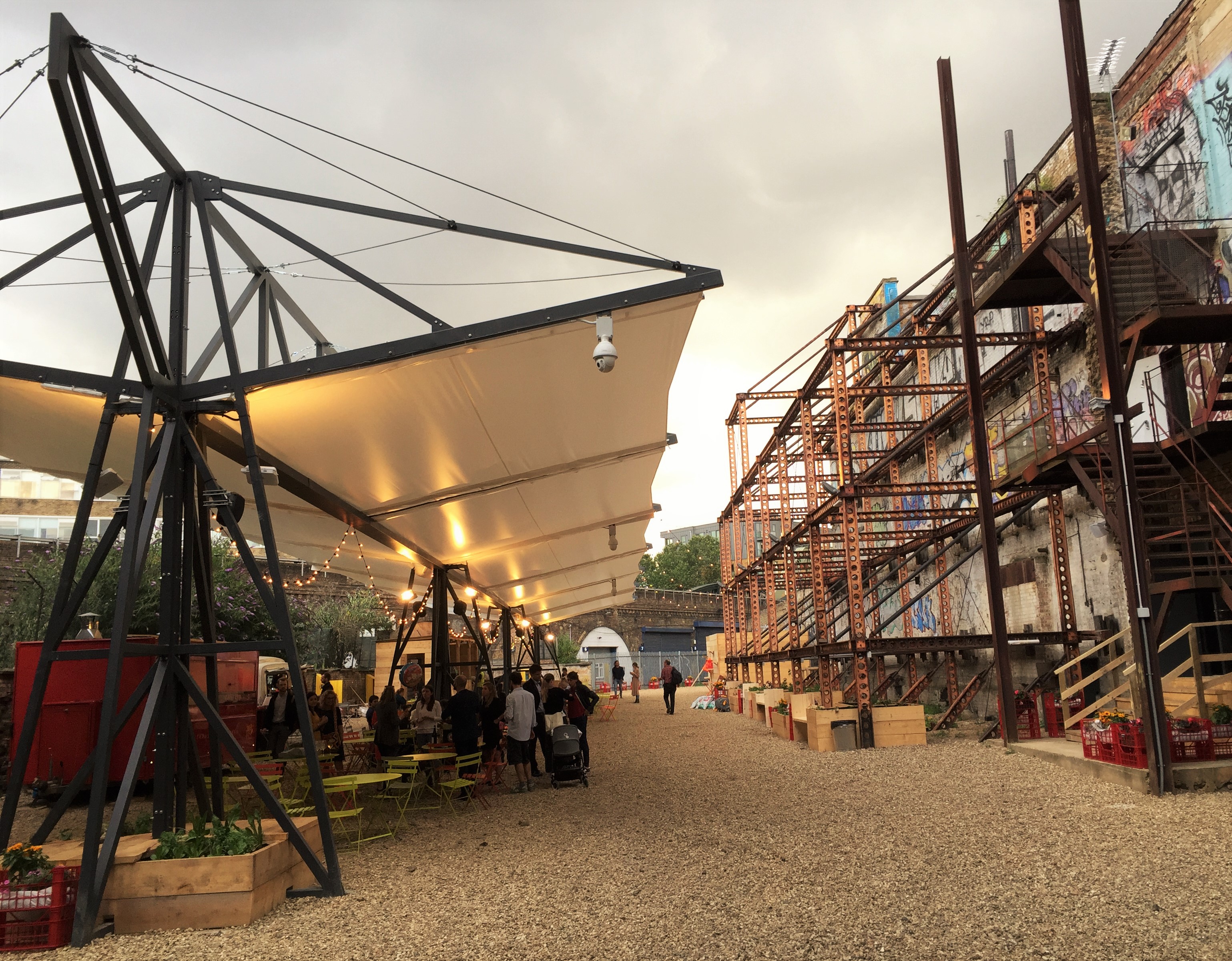 There's a coffee van and juice bar in front of the market (finally somewhere to get a proper vegetable juice). Above the market there is, apparently, a barbershop, boxing gym and shared working space. There's also an "urban garden" (i.e. flowers planted in crates):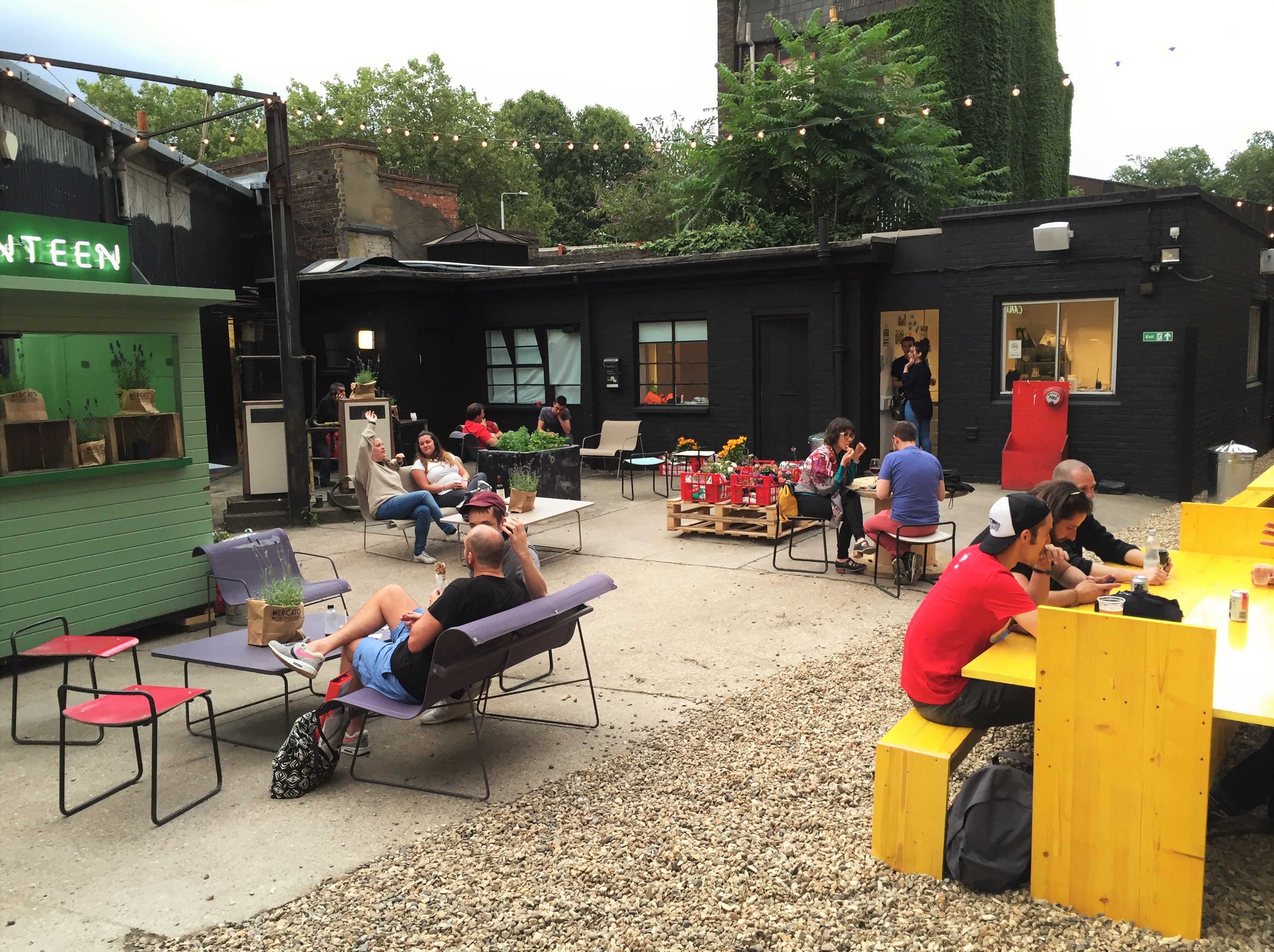 Mercarto Metropolitano originated in Turin. The Evening Standard report that the owner Andrea Rasca has invested £1.2 million in this London venture which is believable based on its scale, but the initial lease is only for a year so get down there and support – we want this to stay!
They're open Tuesday to Sunday from 11am to 11pm.
Mercato Metropolitano,  42 Newington Causeway, London SE1 6DR.