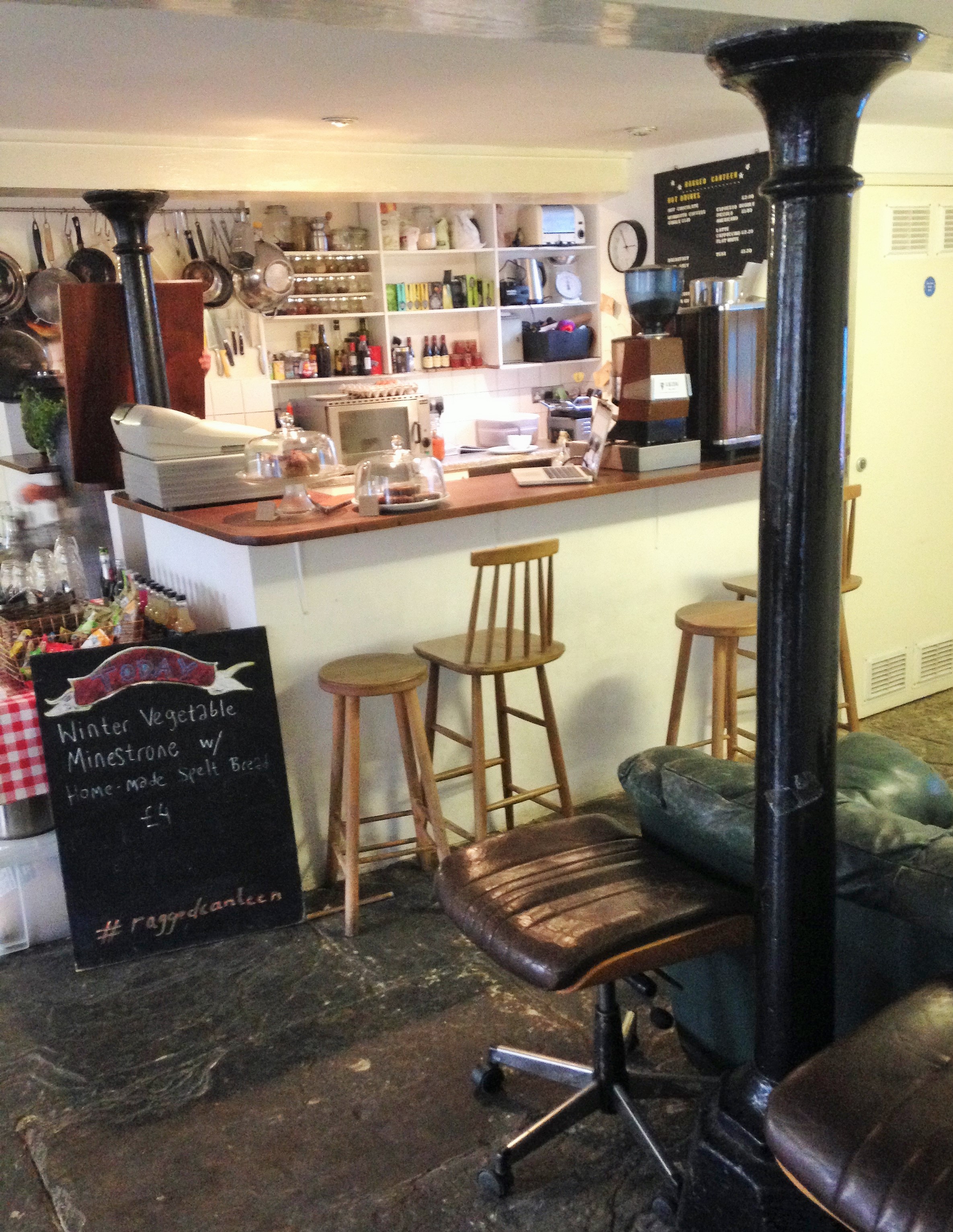 Positives: There are worse environments in which to have your lunch than a contemporary art gallery located in the great building that is the former Lambeth Ragged School. The Ragged Canteen offer tasty vegetarian soups, sandwiches and meals on weekday lunchtimes, all day brunch on Saturday, and cakes and drinks whenever the gallery is open (11am to 5pm Wednesday to Saturday).
Also, they've recently started to hold occasional fundraising dinners in the evenings.
Negatives: They're not open on Sundays, Mondays or Tuesdays because Beaconsfield is closed on those days. It gets busy on weekday lunchtimes, especially since Newport Street Gallery has opened up the road, and sometimes they run out of main courses so get there early. They are big fans of polenta – if you don't like polenta, your options will be limited, but see how good they make it look.
Address: 22 Newport Street, London SE11 6AY
Come back next Sunday to see what's at no. 1.