[Update July 2017: The Garden Museum and Cafe have been redeveloped since this post]
The Garden Museum (formerly the Museum of Garden History) is in the deconsecrated St Mary's church next to Lambeth Palace in North West Kennington. Even if you're not interested in gardening, it's worth a visit for the good quality vegetarian cafe and the lovely garden (there's a charge to enter the museum but not the shop, cafe or garden).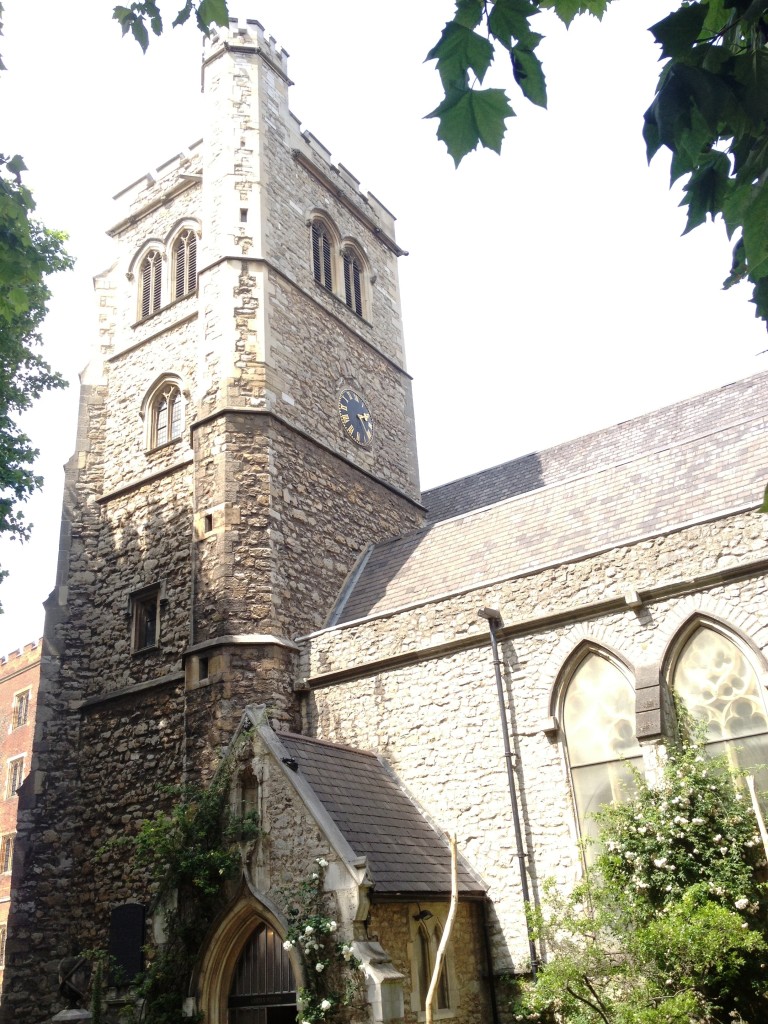 The knot garden with the walls of Lambeth Palace in the background: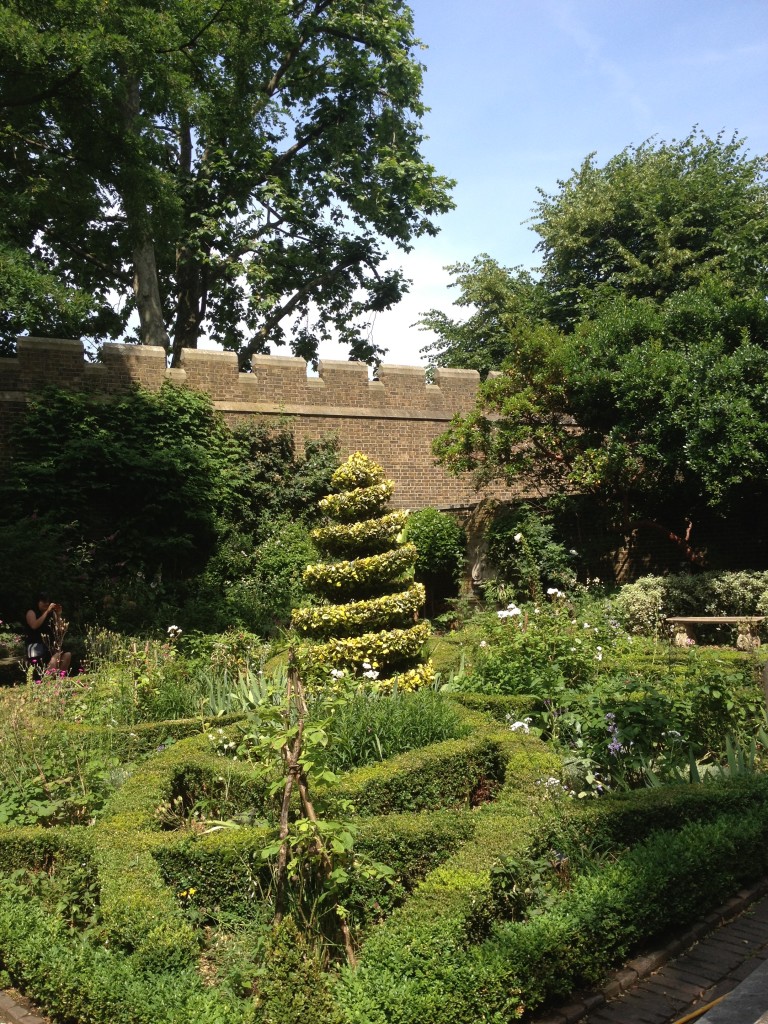 William Bligh lived in Kennington, on Lambeth Road in a house that is now a B&B, and was buried at St Mary's. Appropriately enough for a site that was to become a garden museum, his grave features the breadfruit plant which he discovered and brought back to England. Presumably whoever designed his grave was hoping he would be remembered for this, rather than for being the ship's captain who inspired the Mutiny on the Bounty.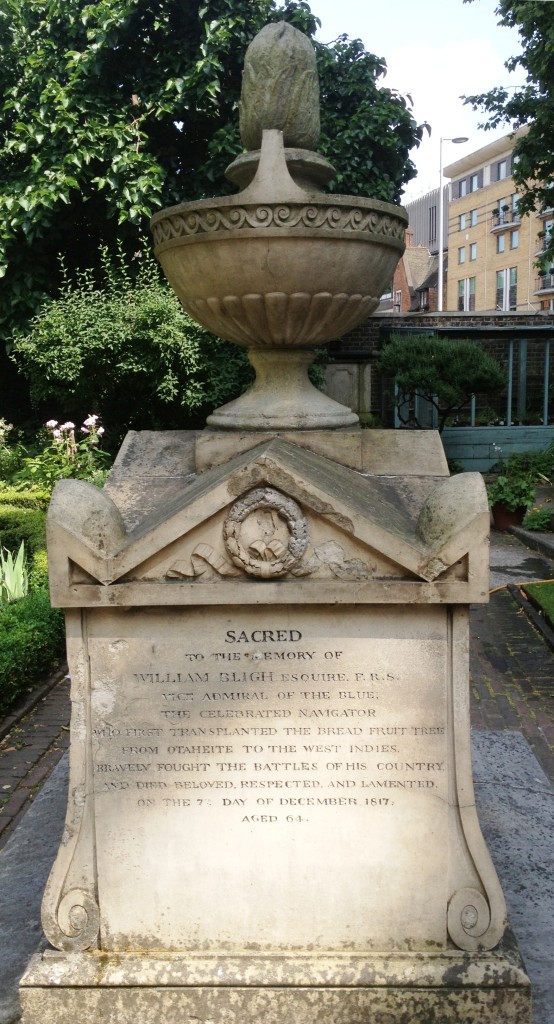 The well-stocked shop featuring gifts for gardeners and books: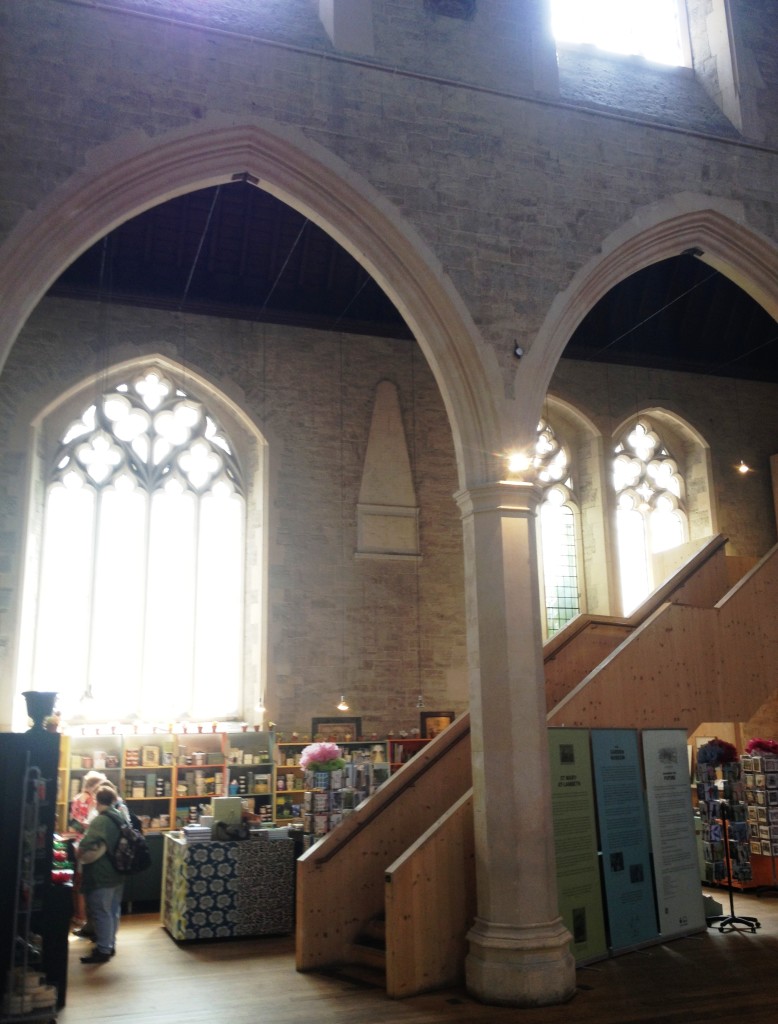 The interior of the museum: