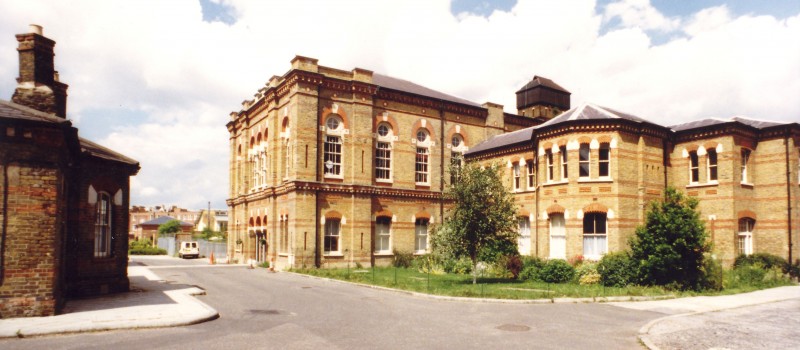 The Cinema Museum is participating in Open House London again today, and it's a magical place, so once you've given up queueing for Battersea Power Station, jump on the 344 bus towards Elephant & Castle and head there. They're open until 5pm with free tours of the building at 2pm and 4pm on a first come basis, and refreshments for sale (they always seem to have made way too many cakes). Be warned though – it's as hard to find as it is enchanting.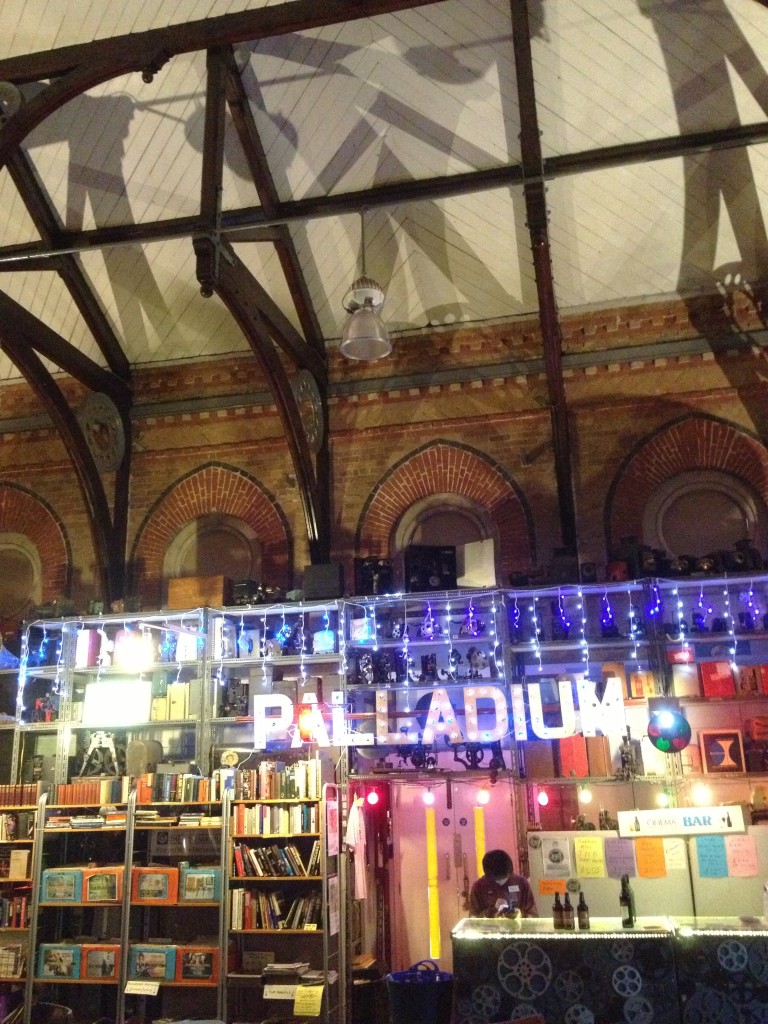 The museum co-founder Ronald Grant was a projectionist who would find out when old Art Deco cinemas were due for demolition, and would hand the demolition men a few quid to let him walk away with anything from the seats to the doors to the signs to the uniforms. Now all these items and many more are permanently housed in a building with its own relevance to cinema history – it began life as a workhouse where the young Charlie Chaplin and his mum ended up more than once. It's basically Cinema Paradiso in the form of a museum. More history here.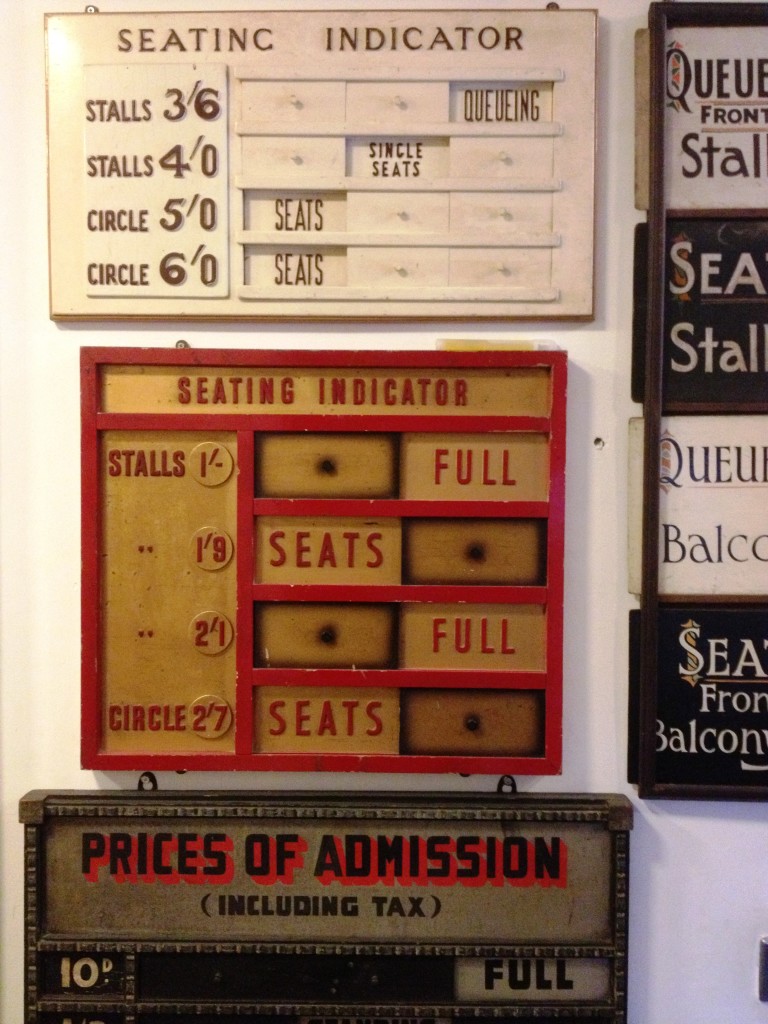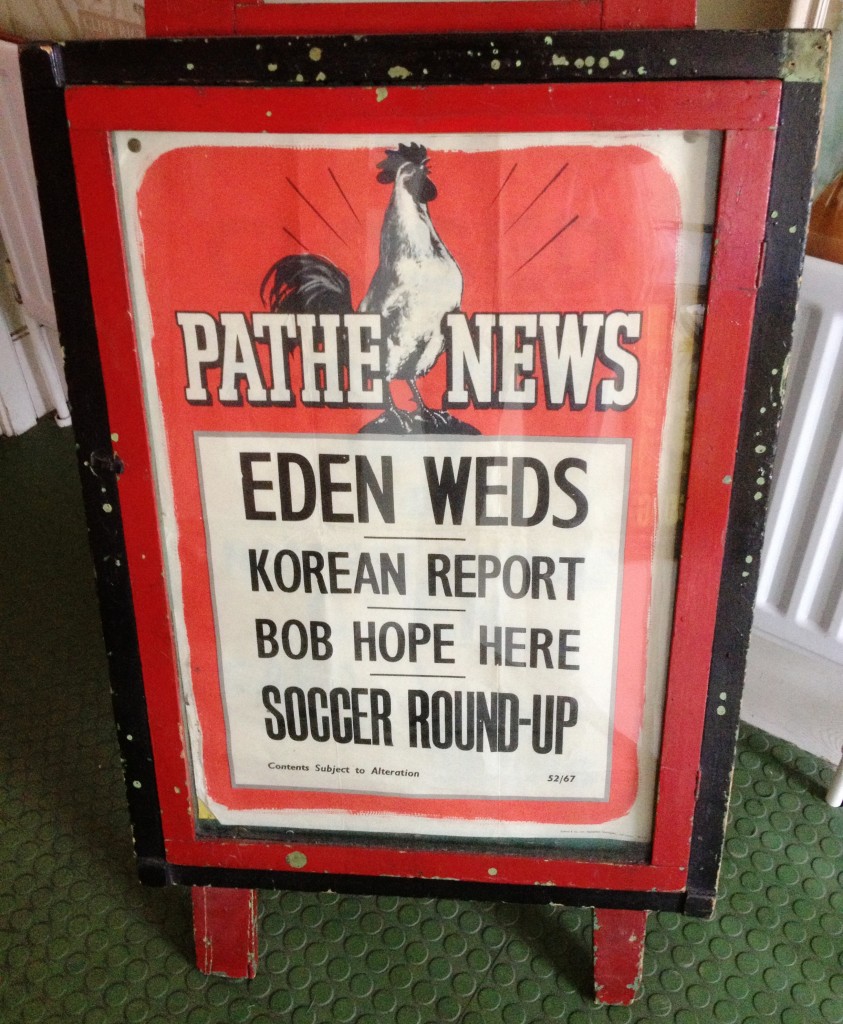 The museum receives no state funding and has none of the sterility one might associate with museums that do. It's run by volunteers who have a real passion for the cinema – expect to be asked if you've seen a little-known silent film from the twenties before having the plot explained to you. Wondering who the most popular English actor of 1915 was? The Cinema Museum have the answer – Stewart Rome.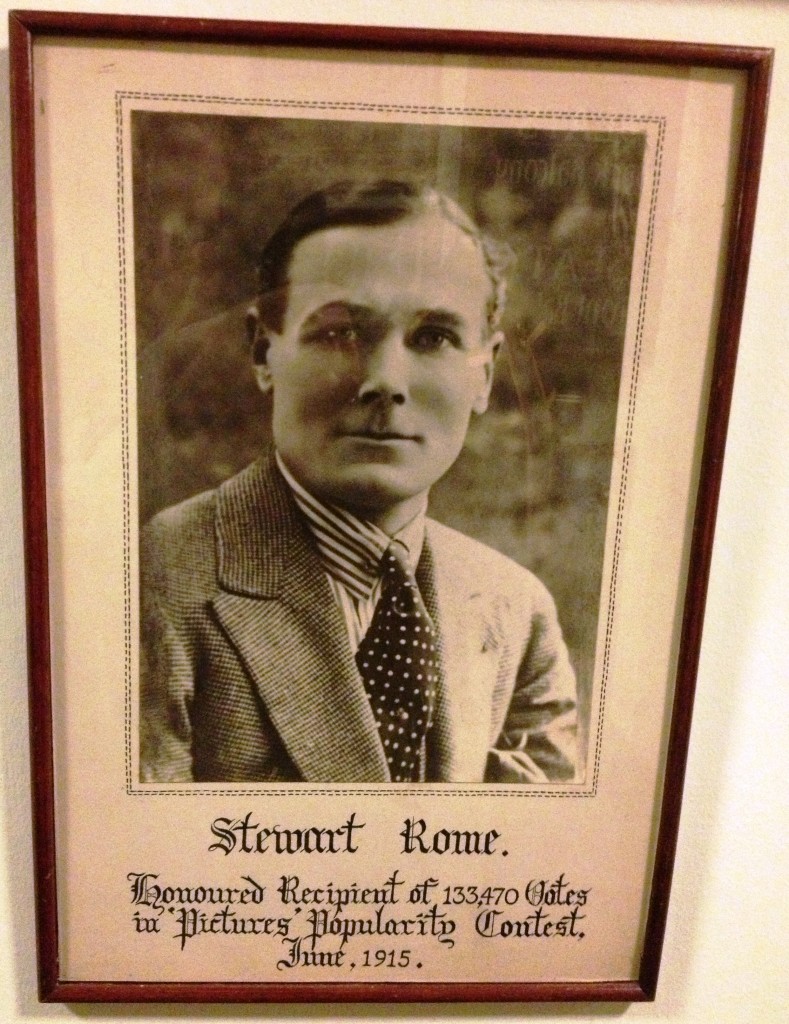 There are rooms full of archive material stretching back throughout the last century. This is the magazines room: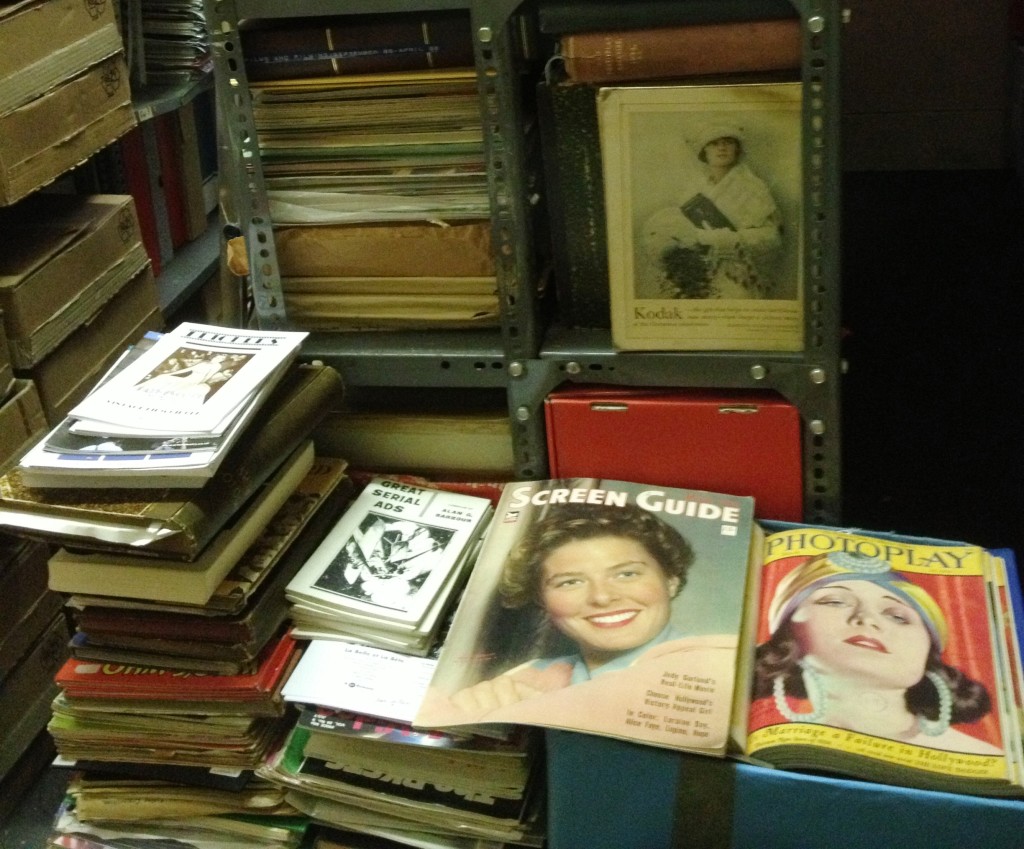 The museum tour ends with a display of uniforms: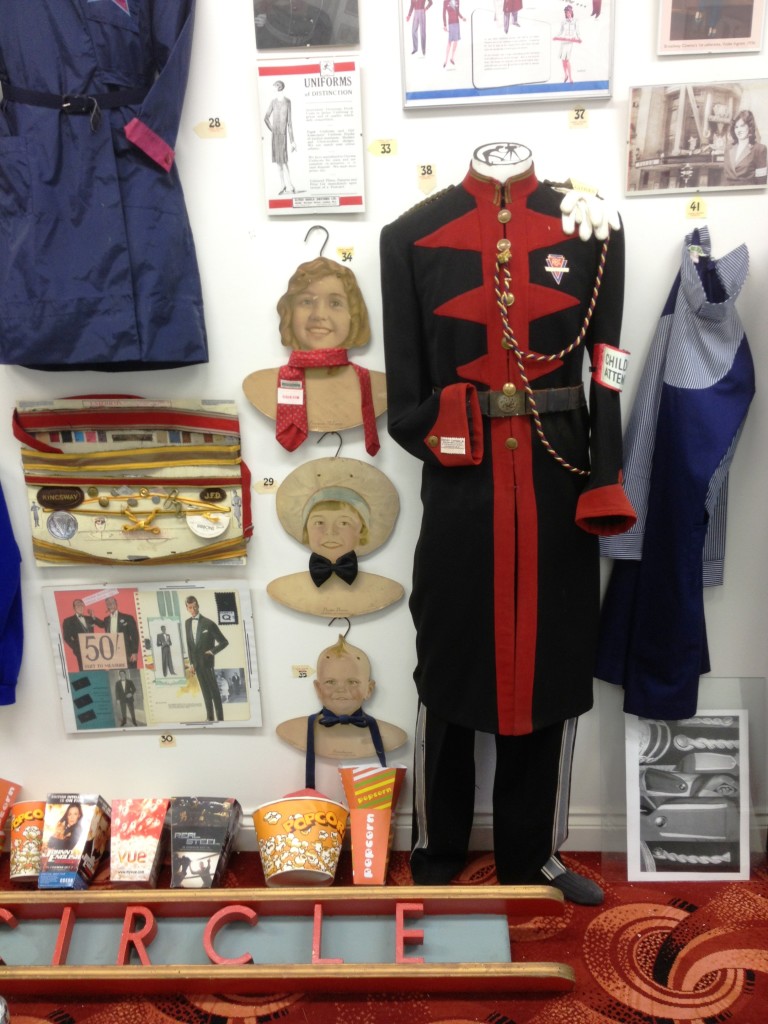 If you don't make it along today, get along to one of their events. Wonder Reels: Malphino present Fellini's Nights of Cabiria on October 17th looks good – Latin band Malphino play a Fellini-inspired set and screen his 1957 film about an endearing prostitute with a talent for mambo and hard luck. The museum occasionally plays host to more conventional gigs – Keaton Henson played his hugely acclaimed first ever headline shows there. Look out for talks from legends of cinema – the likes of Terry Gilliam and Ray Harryhausen have appeared in the past. They also sell old film posters for anything from £5 to £500.