We once read something online complaining about the Dog House due to its late opening and its liberal use of the pavement for seating. These are the two best things about this Kennington institution. It's right in the heart of Kennington at Kennington Cross, and the fact that people are always sat outside enjoying themselves until the early hours of the morning makes the area feel vibrant. It's a little rough around the edges and we rarely visit a pub past 11pm nowadays, but when we do, it's nice to know the Dog House will be open and buzzing. They have window boxes in full bloom at present, and they lend their tables to the Kennington Association for their occasional table top sales. Regulars at the pub include Morrissey* and Steve Lamacq**.
Flowers: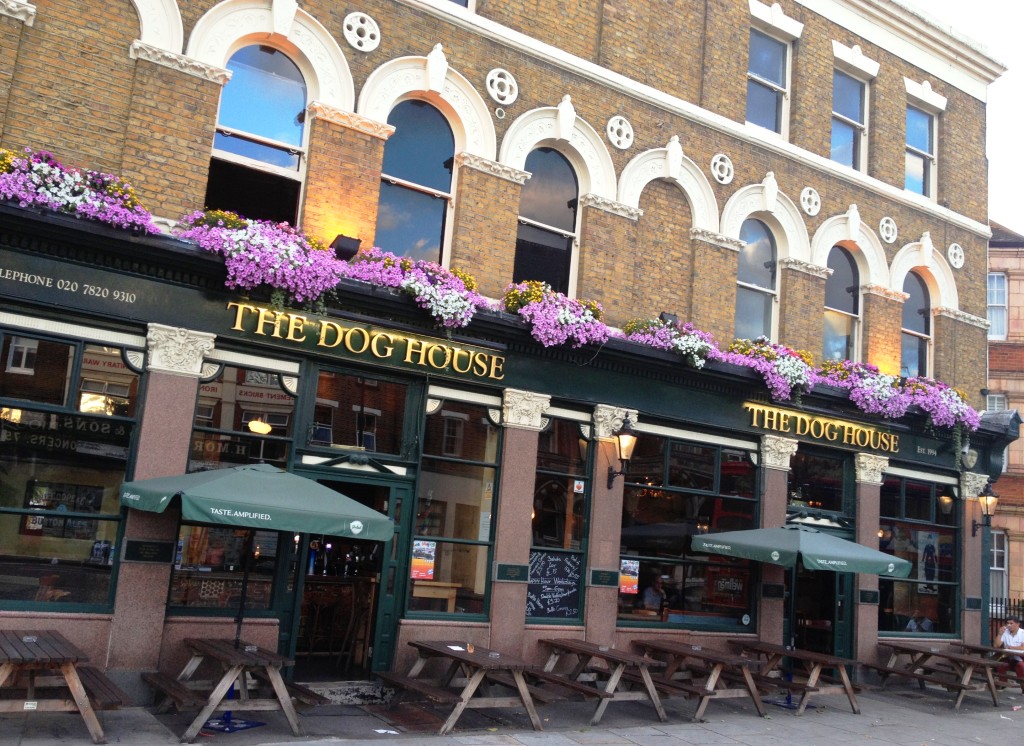 The Dog House at night: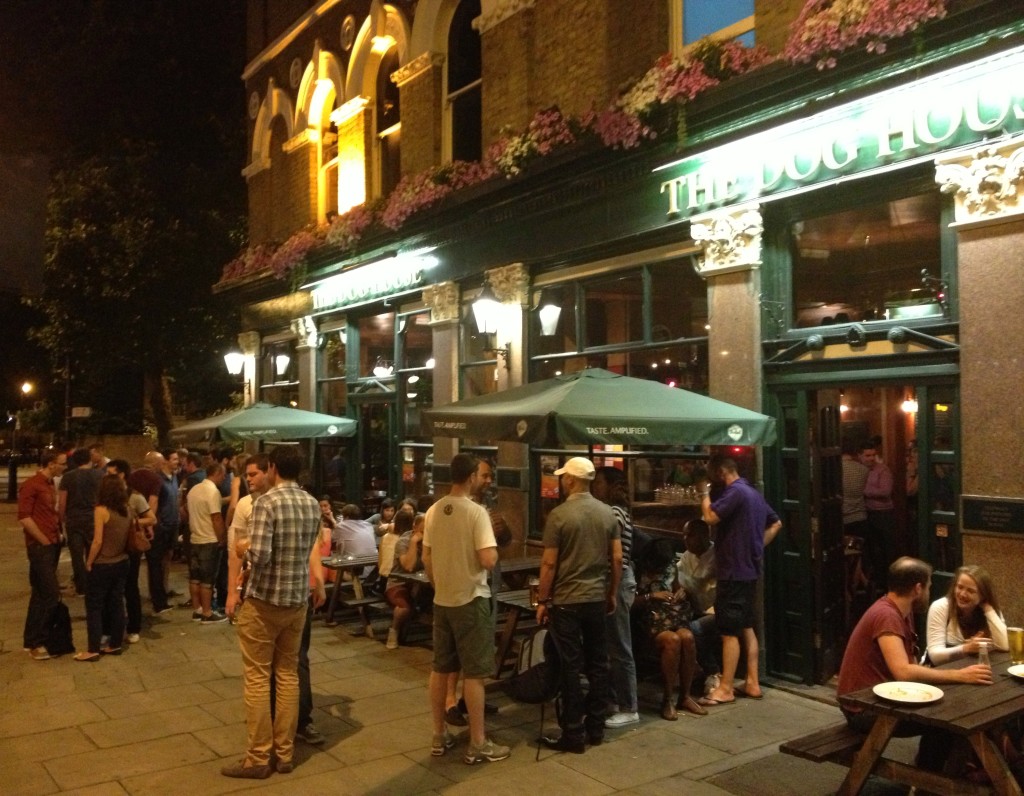 And in the day: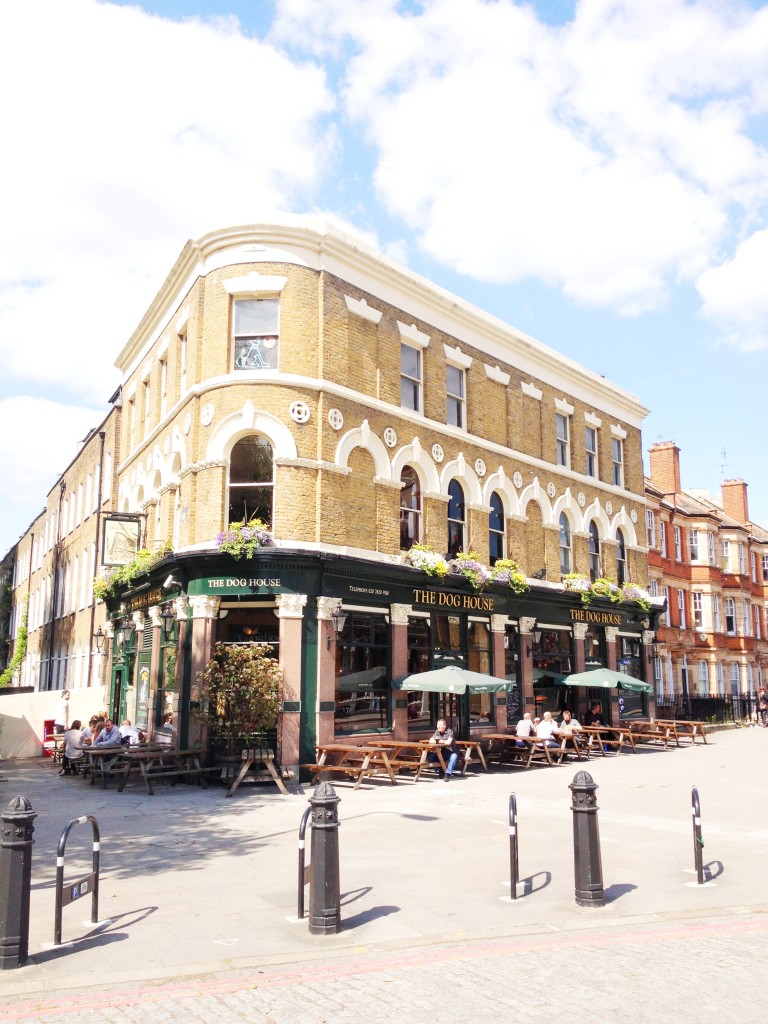 * Clarification here
** Steve Lamacq actually does drink in the Dog House sometimes.