The Lobster Pot is one of London's finest seafood restaurants. It's also arguably London's funnest restaurant. And it's a North Kennington institution – it has been here since 1991 and it's frequently booked up. Really, you should just go there without knowing what to expect, but if you don't mind a spoiler then read on.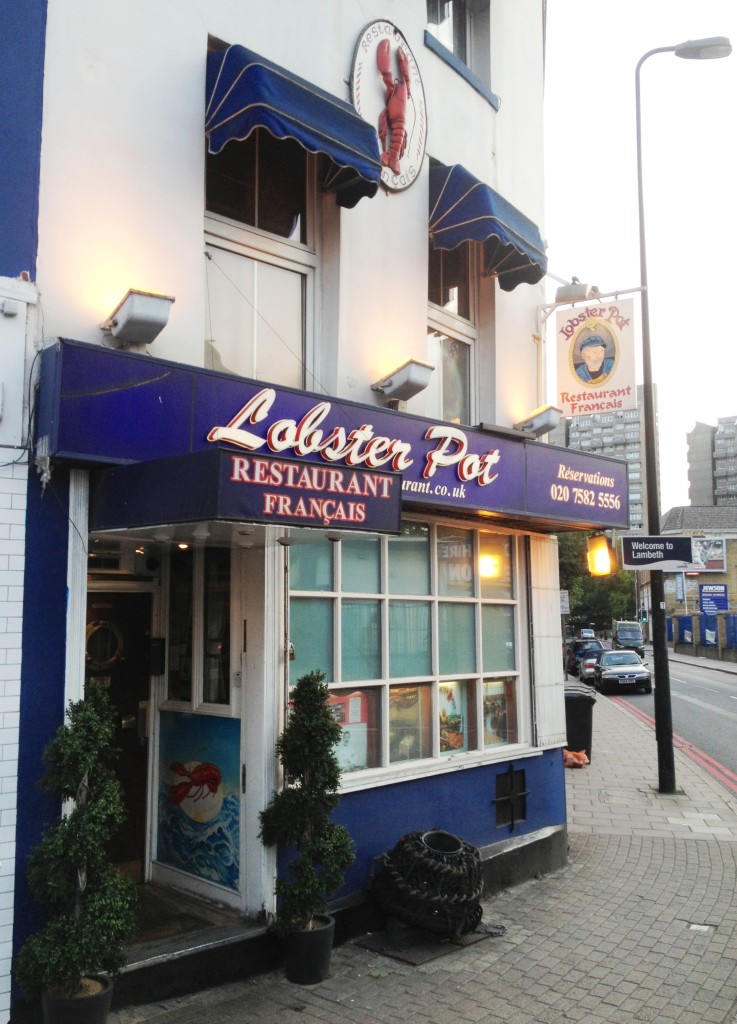 After ringing a buzzer to gain entry (a precaution that dates back to the nineties rather than being necessary today), you will find yourself inside a ship, with port holes looking out into the sea (i.e. an aquarium):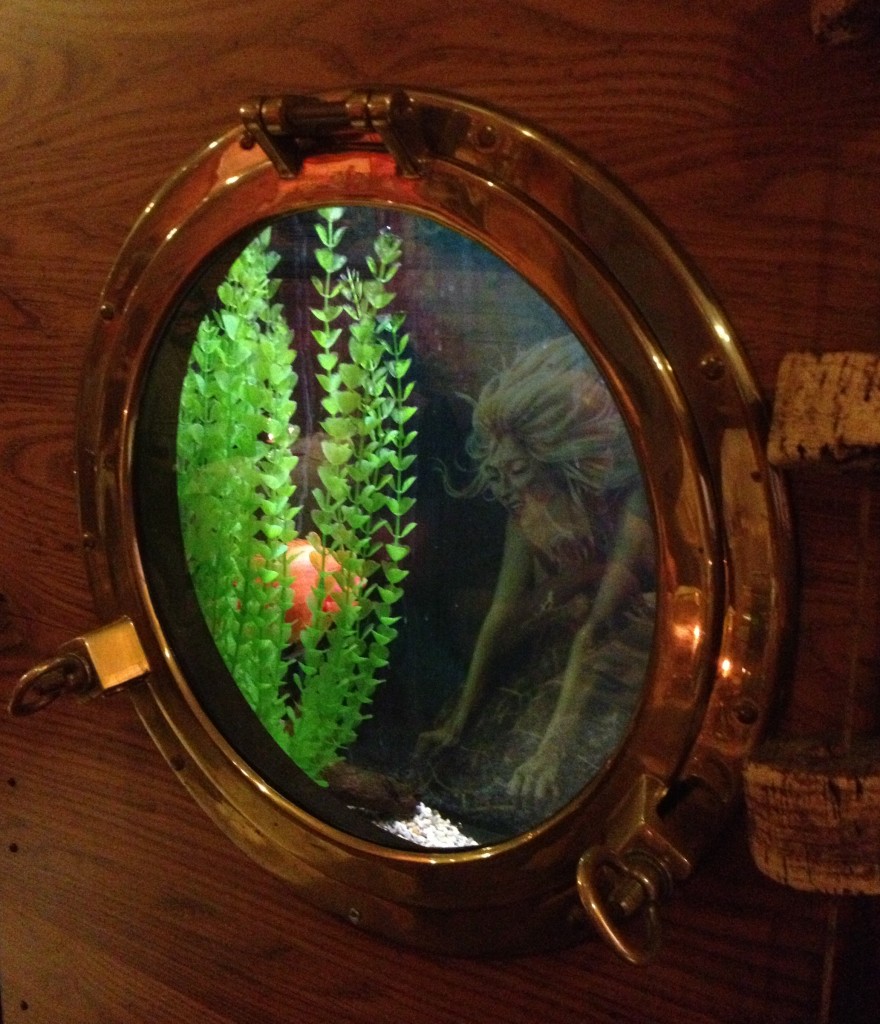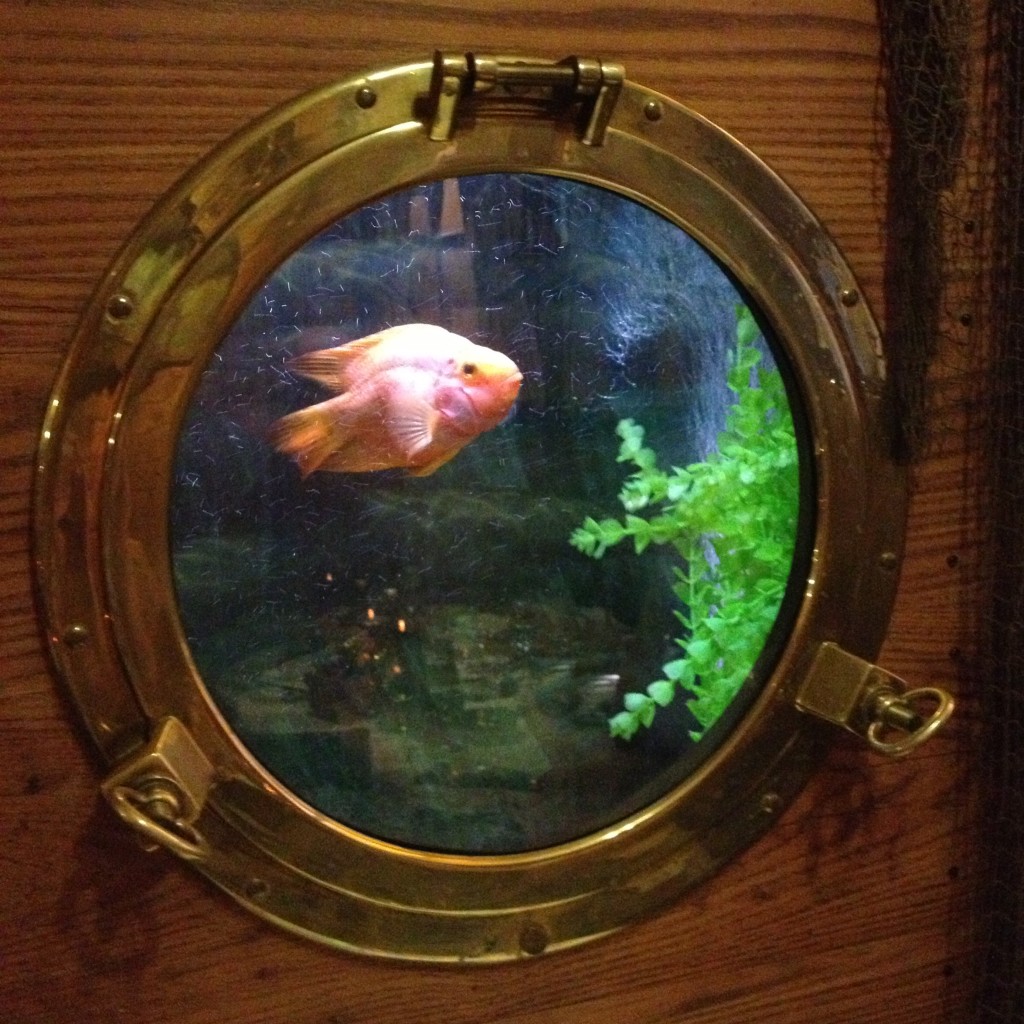 Upstairs you are on the deck on the ship, with a view of a nearby port painted on the walls, and the sound of seagulls piped through the sound system.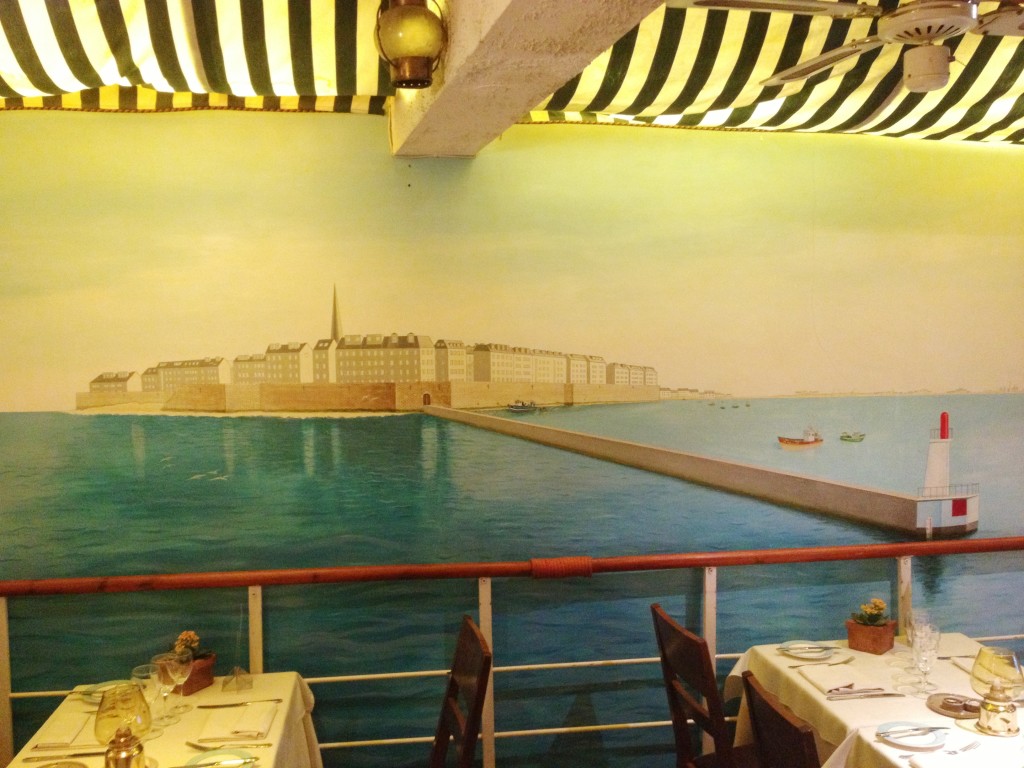 Ship memorabilia is scattered throughout the restaurant: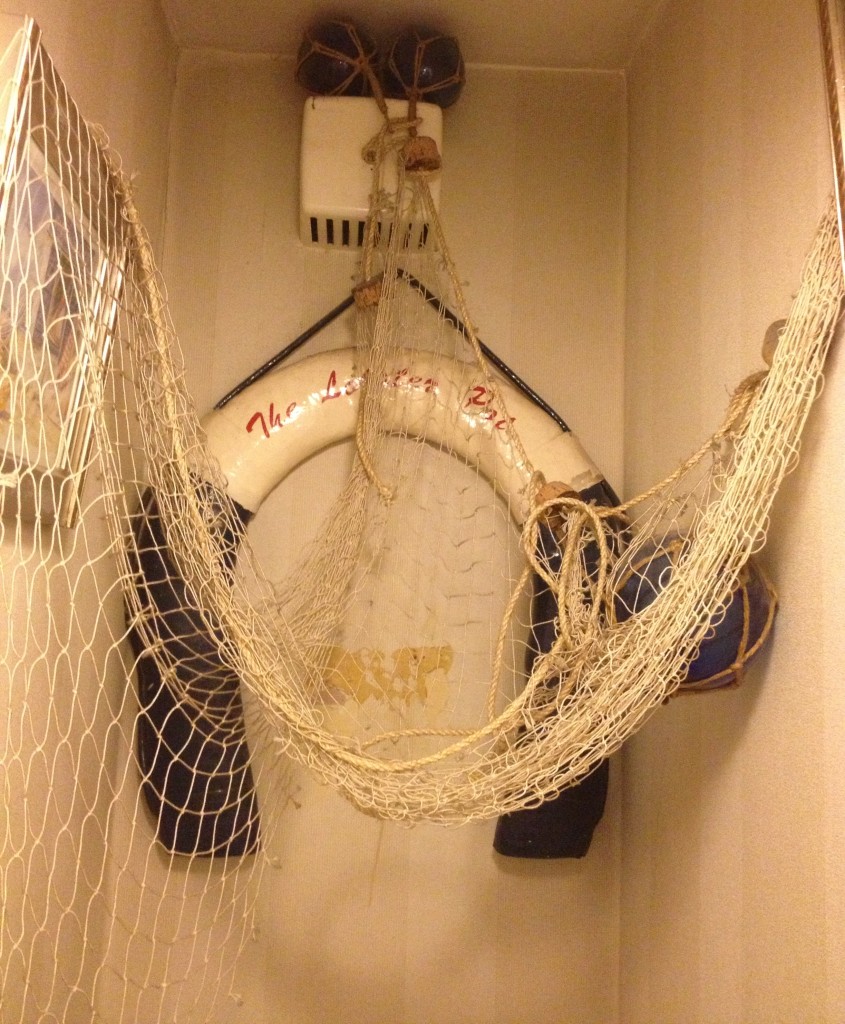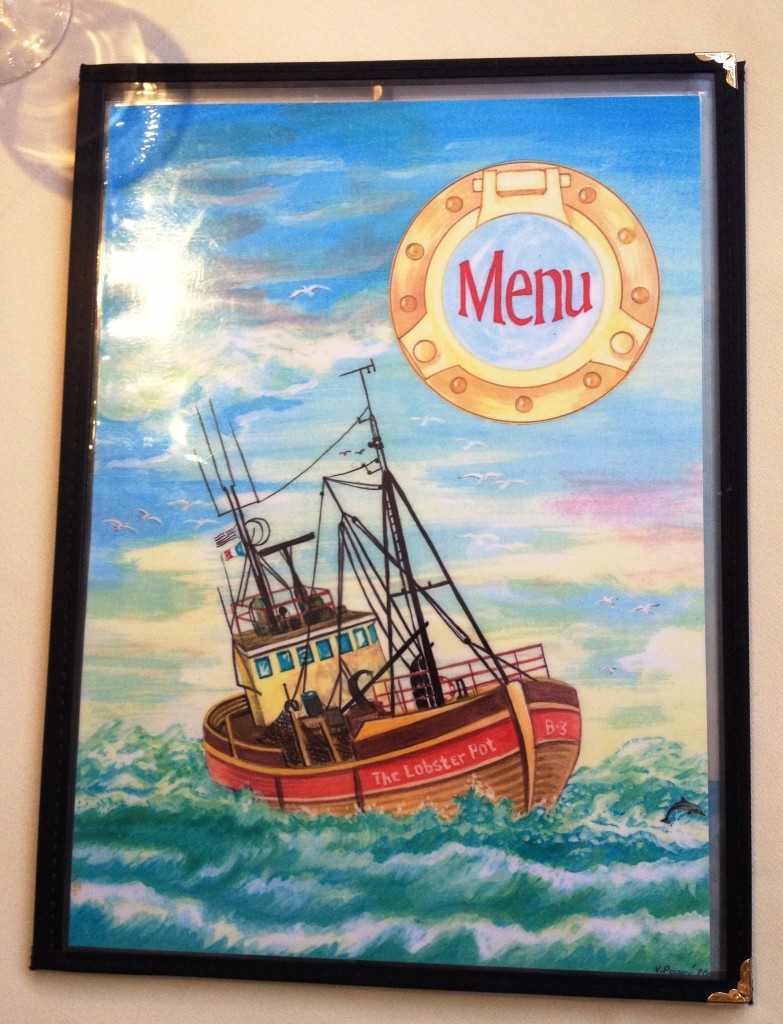 If you order the lobster (and you should – it is excellent), you will be given a special Lobster Pot bib when it arrives: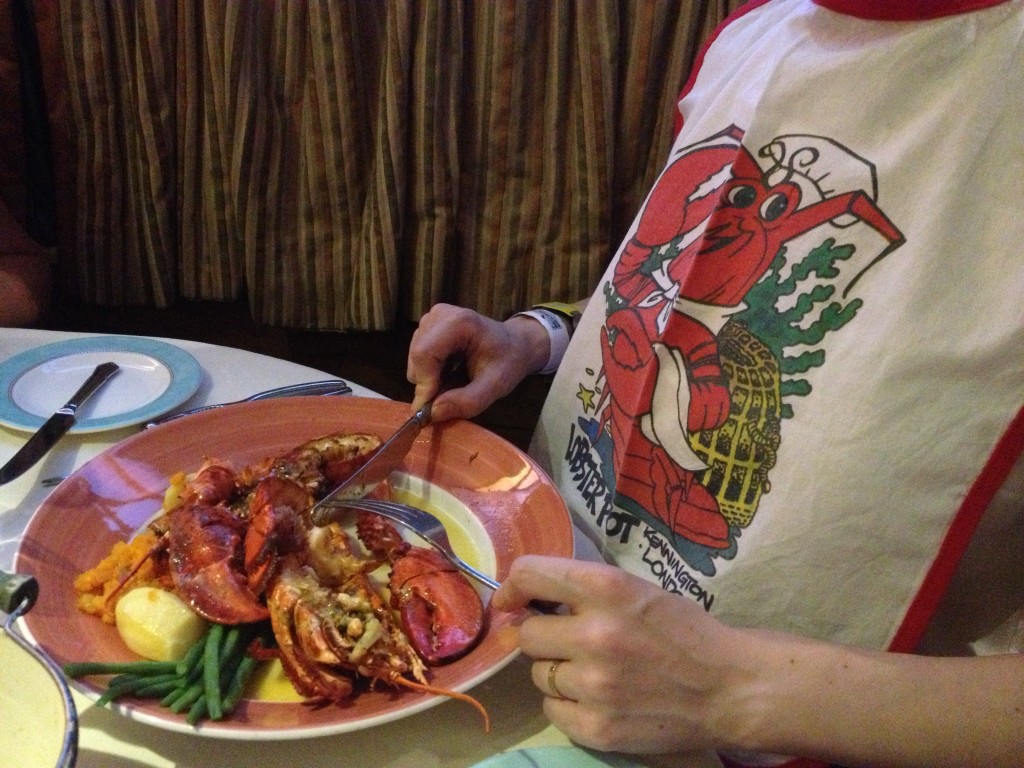 I don't have photos of the staff but the chef looks like Poirot, the staff dress as sailors and one of them is six foot four with model good looks. Eating here is an experience.