The Imperial War Museum marked the 100th anniversary of the start of World War I by closing for refurbishment, briefly reopening, then closing again without much explanation. Anyway, they managed to reopen for good in July, and we finally made it along a couple of weeks ago.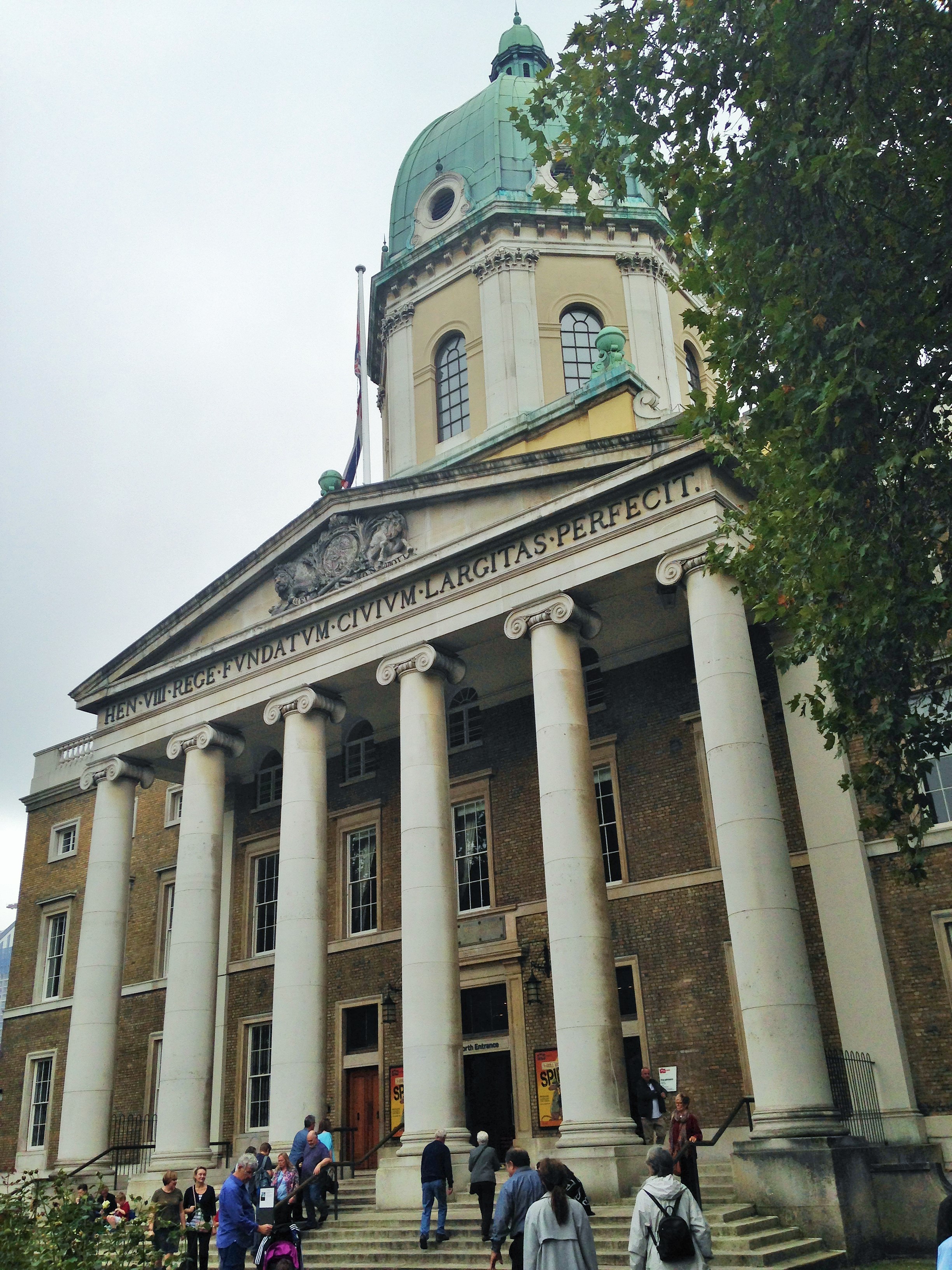 The cafe has relocated to the Kennington Road side of the building and now has outdoor tables in Geraldine Mary Harmsworth park which is a big improvement.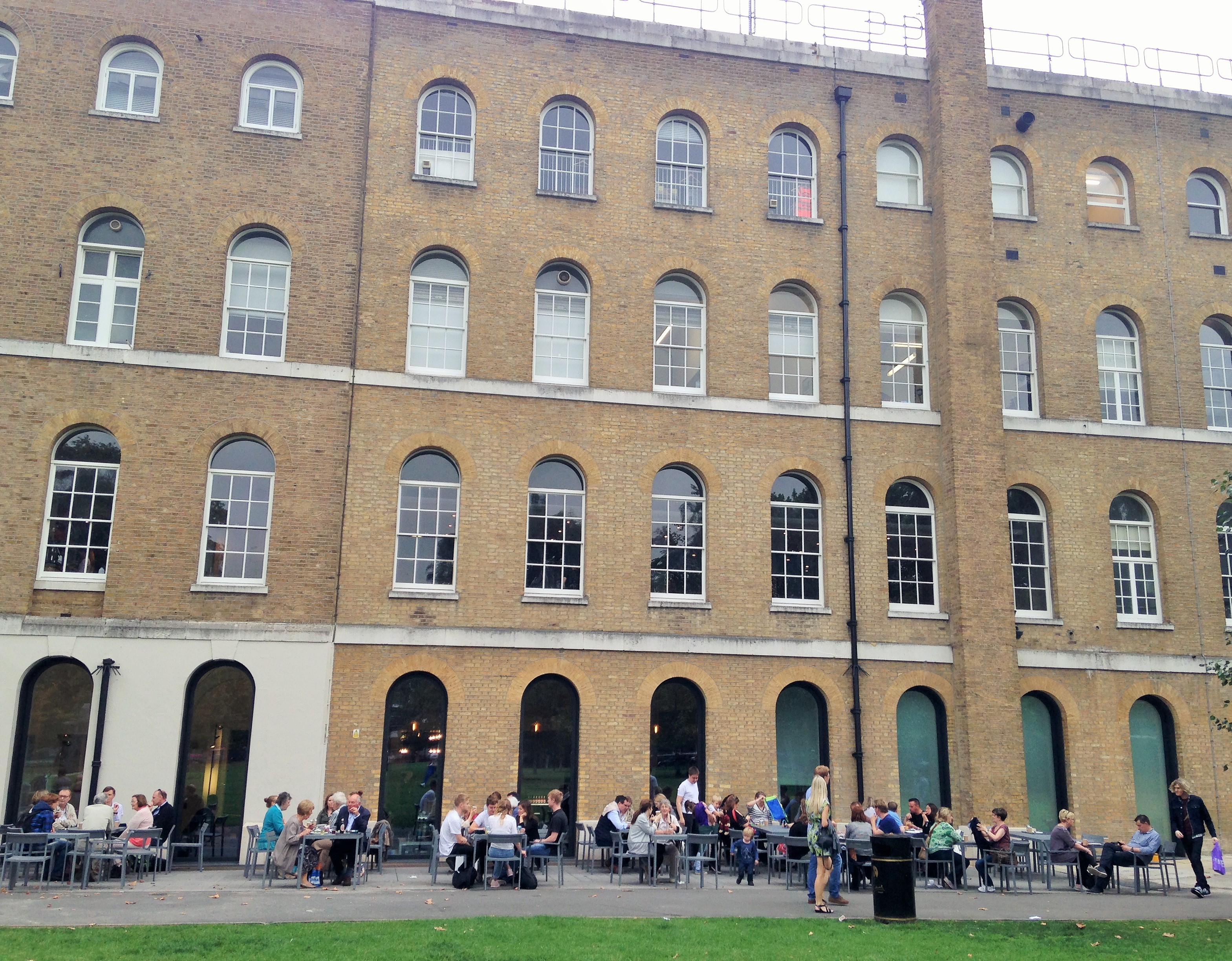 The food was good too – it's run by Peyton & Byrne (not Ottolenghi but right up there), and we had a deliciously moist marinated herb fed chicken with slaw for £8.50.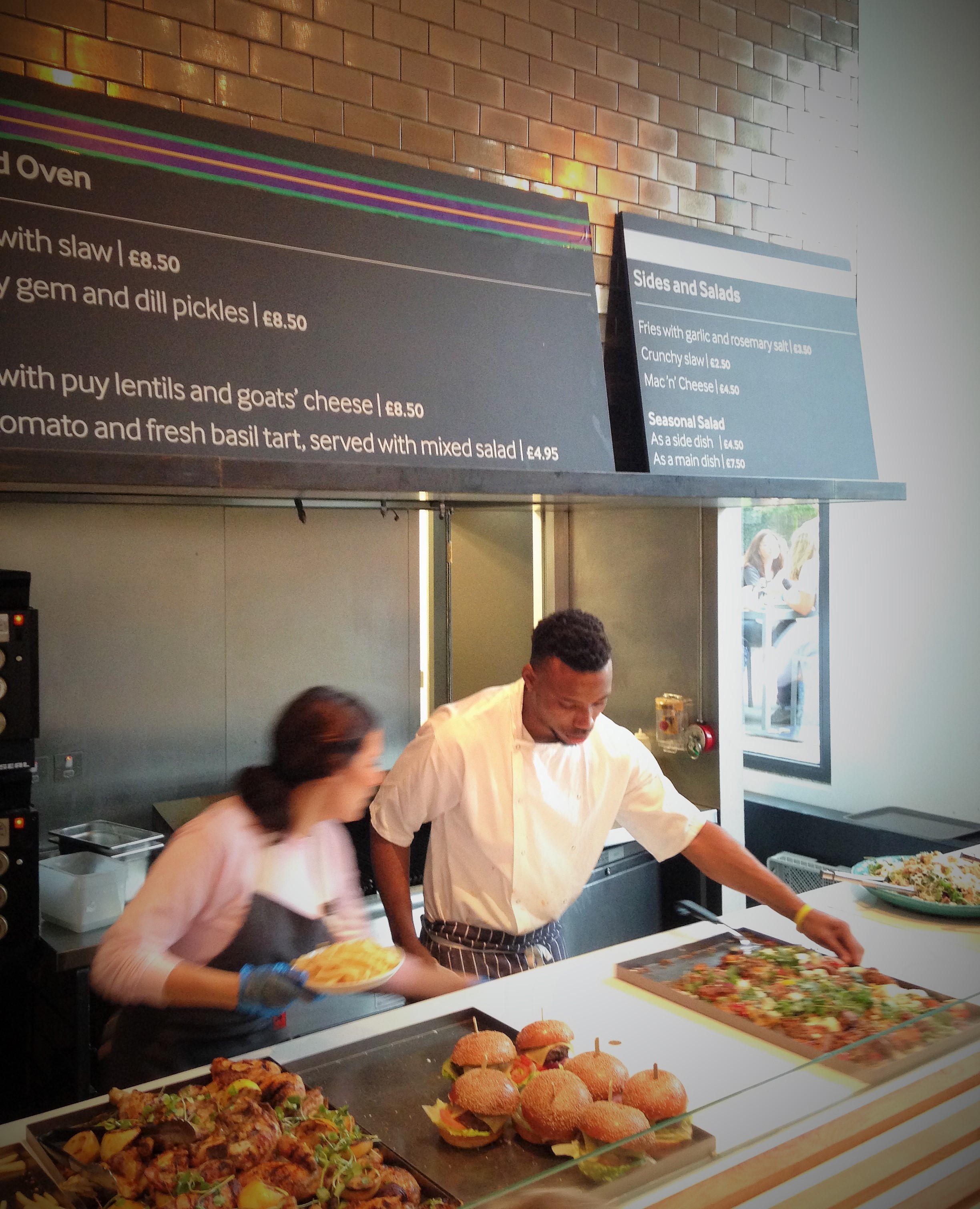 They also have a good selection of cakes: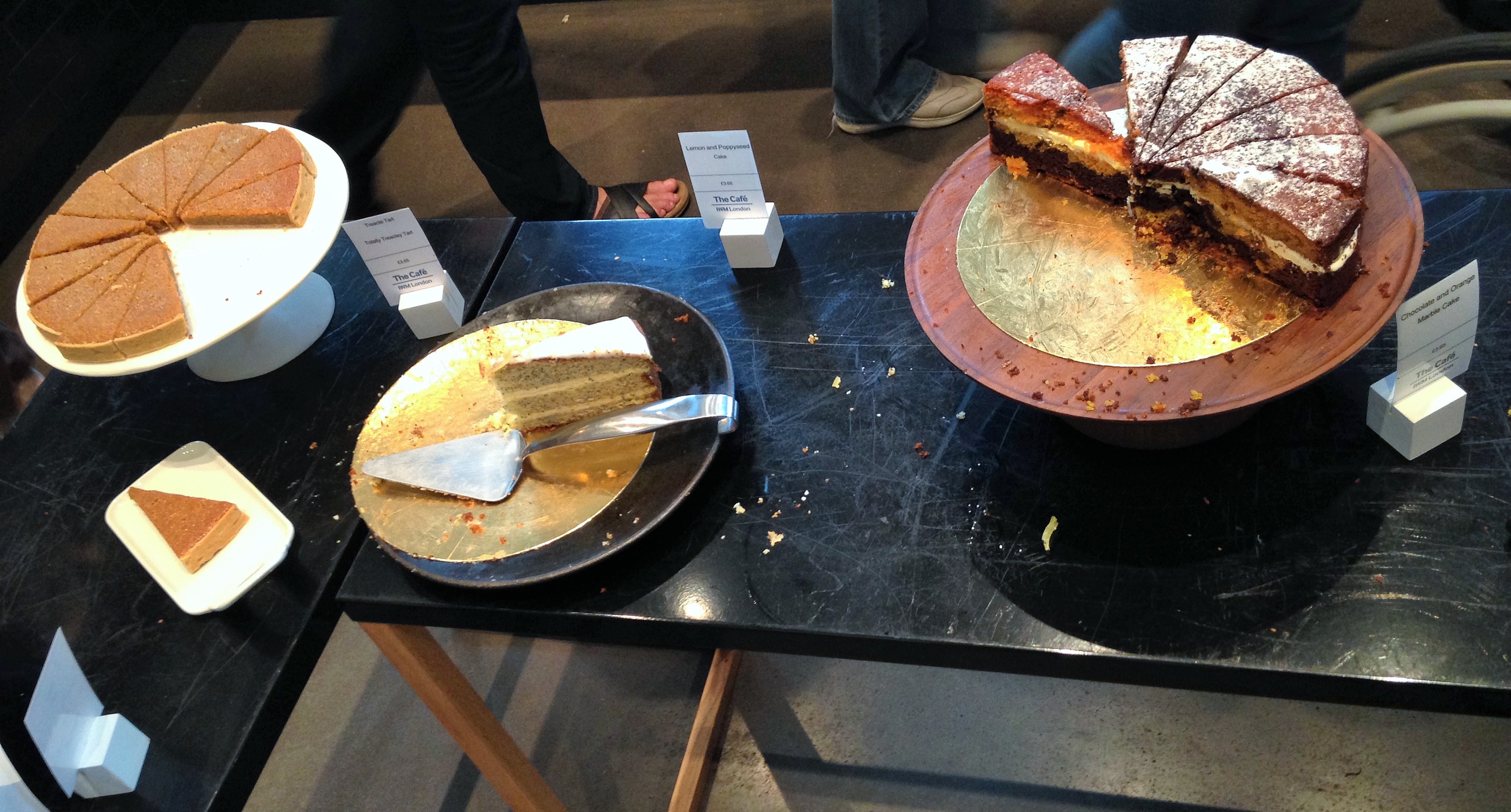 We were less impressed with the new look atrium, designed by Foster and Partners, which is slightly less spacious and seemed darker.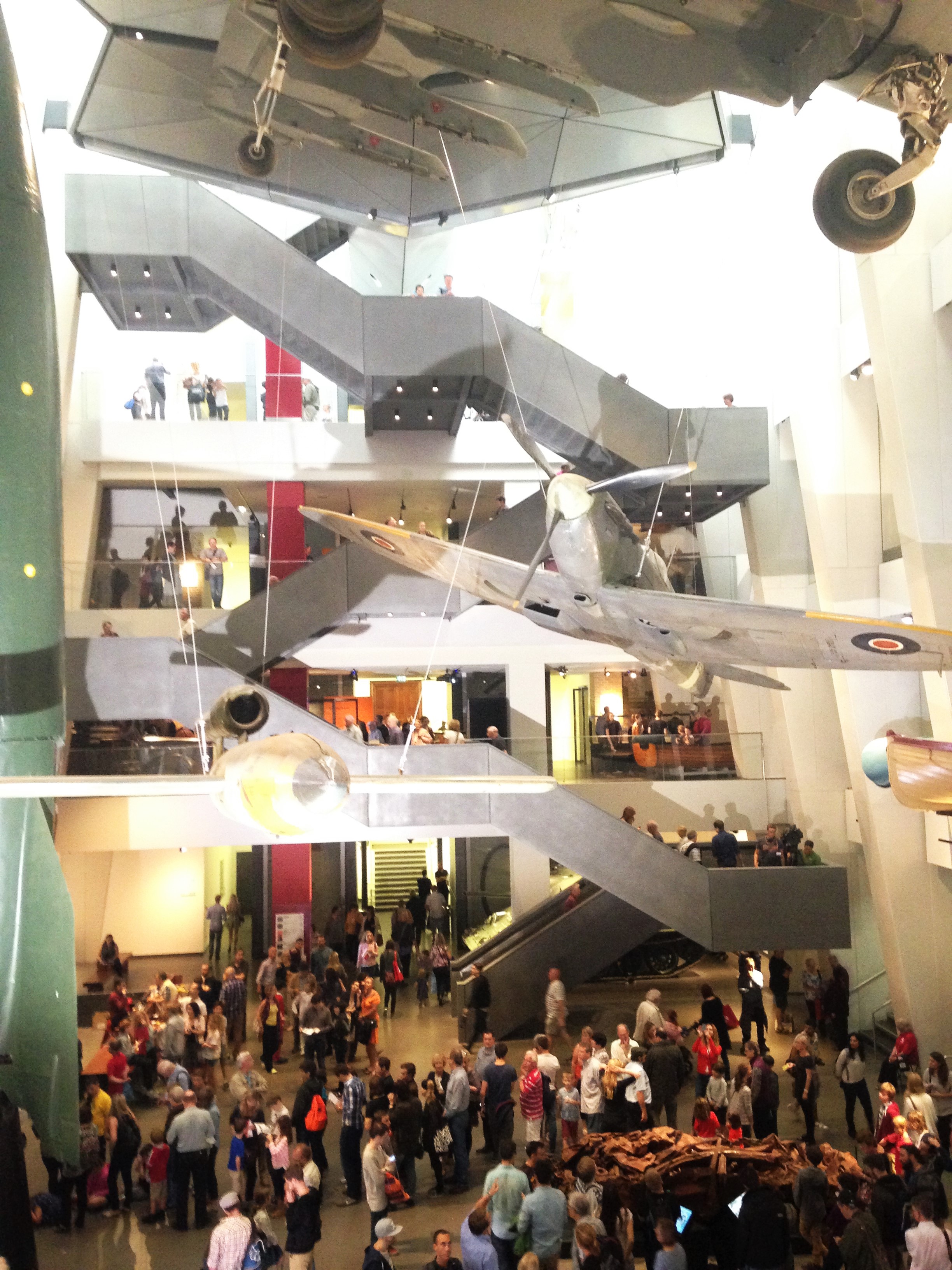 There are fewer vehicles on the ground floor to get up close and personal with although, thanks to Jeremy Deller, there is the arresting presence of a bombed out civilian's car from Baghdad: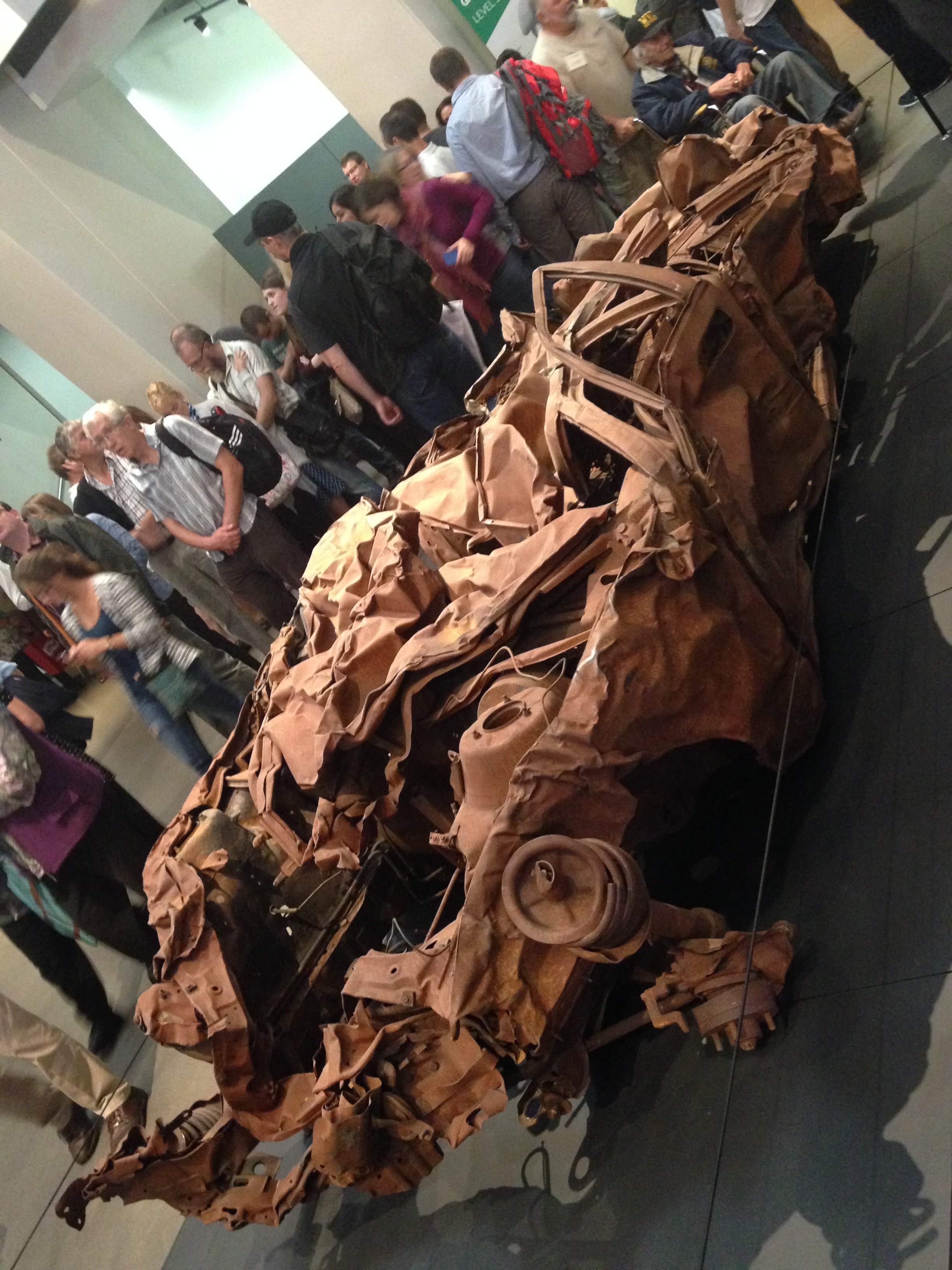 Admission to the museum is free but at busy times (most of the time), you'll be a given a ticket with timed entry for the World War I exhibition, which includes a recreation of a WWI trench. That's the huge queue in the photo of the atrium above – and one thing you can say for the new look museum, so far it seems to be even more popular than before.
The Londonist have a more detailed review of the museum itself.