It may be the wrong side of Walworth Road but Wansey Street is becoming one of the most interesting streets in the area. The neighbouring Heygate Estate is due for demolition, but there are a huge number of mature trees on the estate. Campaigners christened these the North Kennington Urban Forest and convinced developers to preserve most of them. Along the way the campaigners also secured a site on Wansey Street for a community garden, called The Mobile Gardeners' Park. At some stage in the next few years, Wansey Street will be extended through where the park is currently situated, at which point it will move elsewhere, hence the mobile element.
It features an ingenious and rather beautiful use of an old sofa.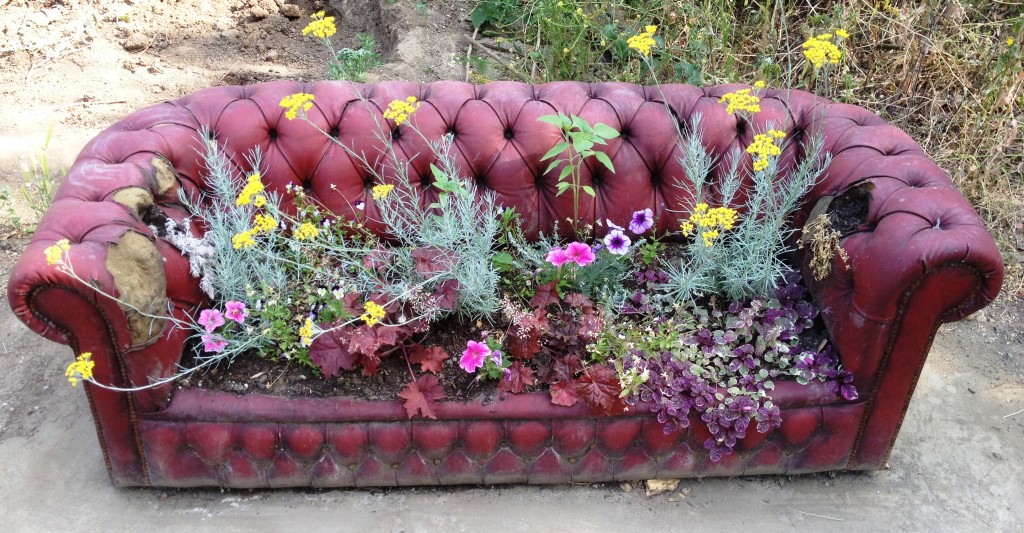 Most of the plants are growing in pots so they can easily be relocated: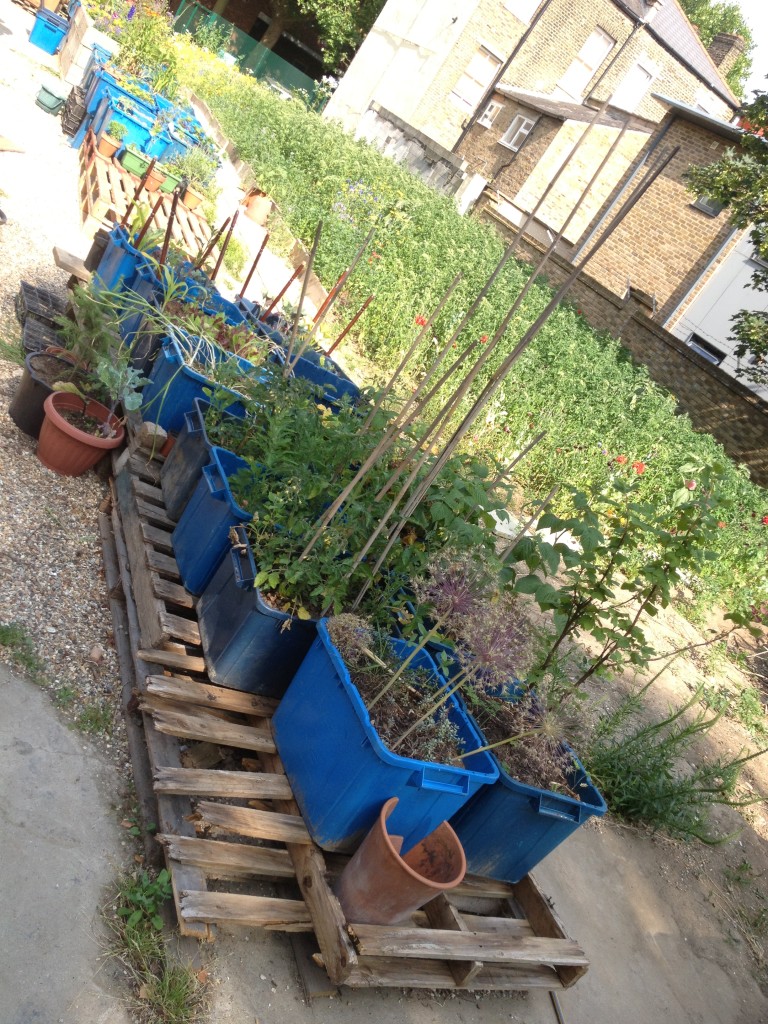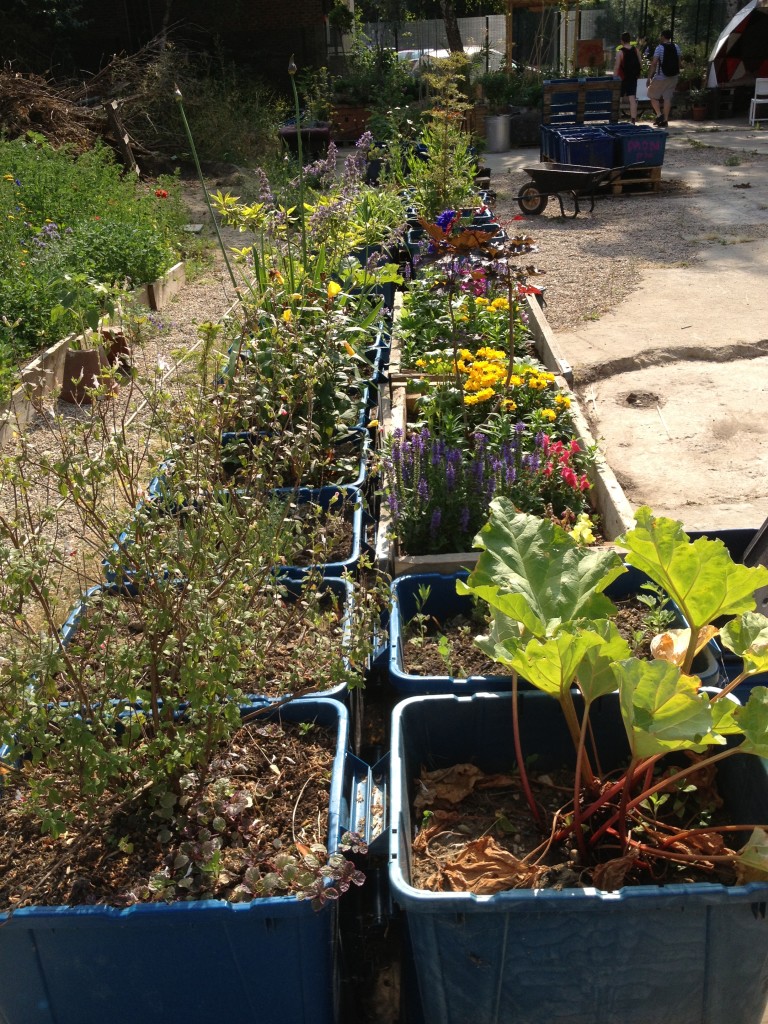 A volunteer has built a geodesic dome on the site: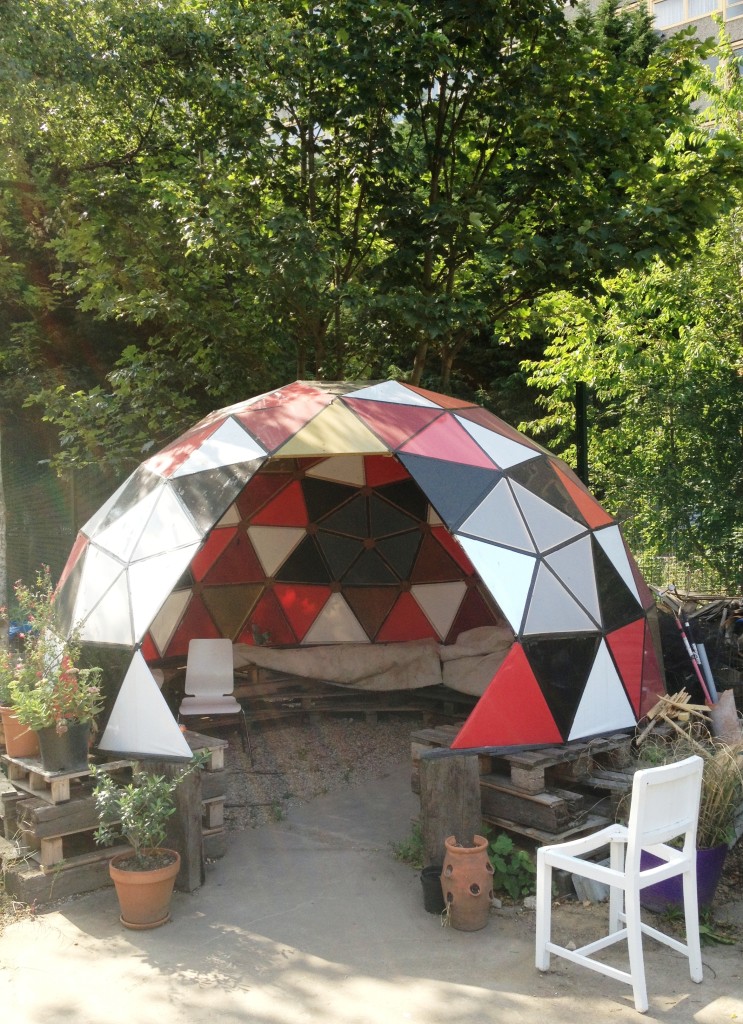 The wild flower meadow won't be relocating unfortunately: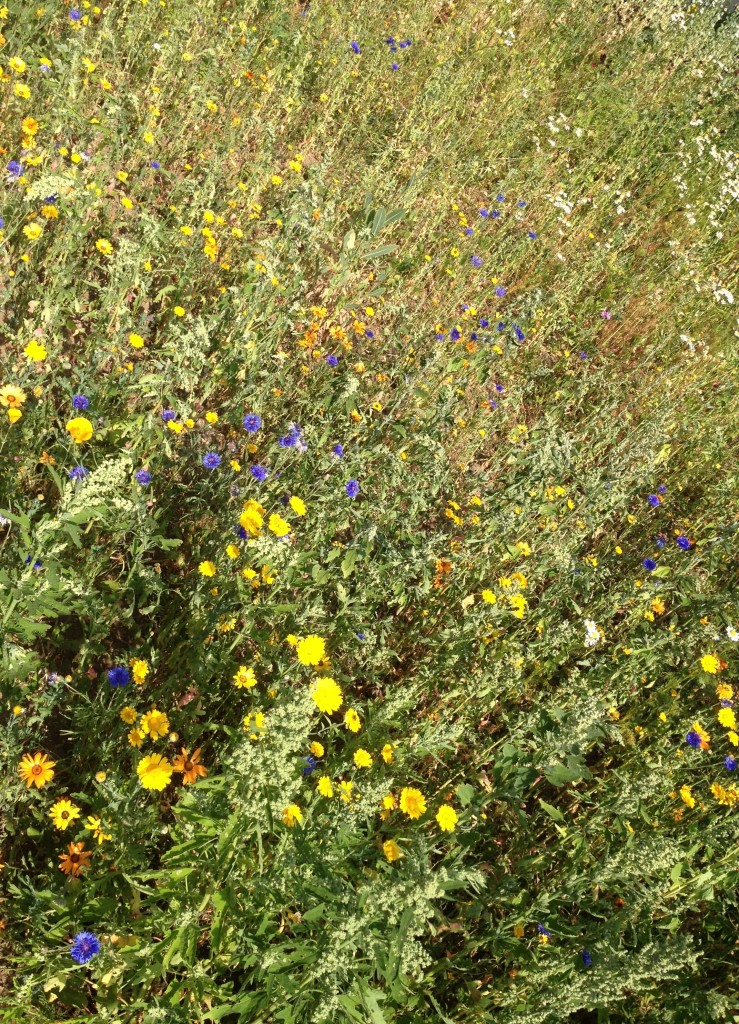 Wansey Street is also home to the pilot project for the North Kennington regeneration masterplan, and if all the planned new buildings come out looking as good as this one then North Kennington and surrounding areas will be transformed.