The Kennington brunch revolution continues! As of the weekend just gone, Kennington's finest Indian restaurant Kennington Tandoori is serving breakfast and brunch from 9am to 4pm every Saturday and Sunday.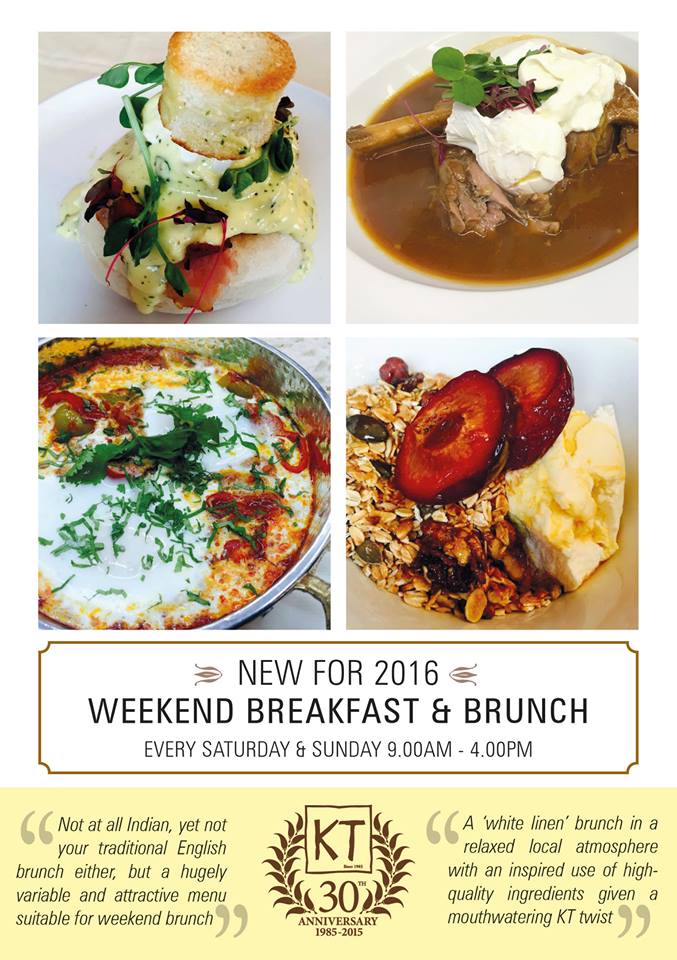 Naturally we were there on the inaugural day to see where the KT ranks in the league of Kennington brunches, and the answer could be straight in at number one. If we compare it to our previous favourite The Tommyfield, the food is as good – maybe better – and the menu is longer and more adventurous. It's a "white linen" brunch which feels very civilised, and the room smells nicer than the Tommyfield.
KT offer three items under "fruits, grains and seeds" – granola with yoghurt, passion fruit coulis, plum compote and honey for £7.95, Madagascan vanilla porridge with mixed berries and a side of honey, also for £7.95, and these moist, flawless blueberry pancakes with caramelised bananas and maple syrup for £8.95: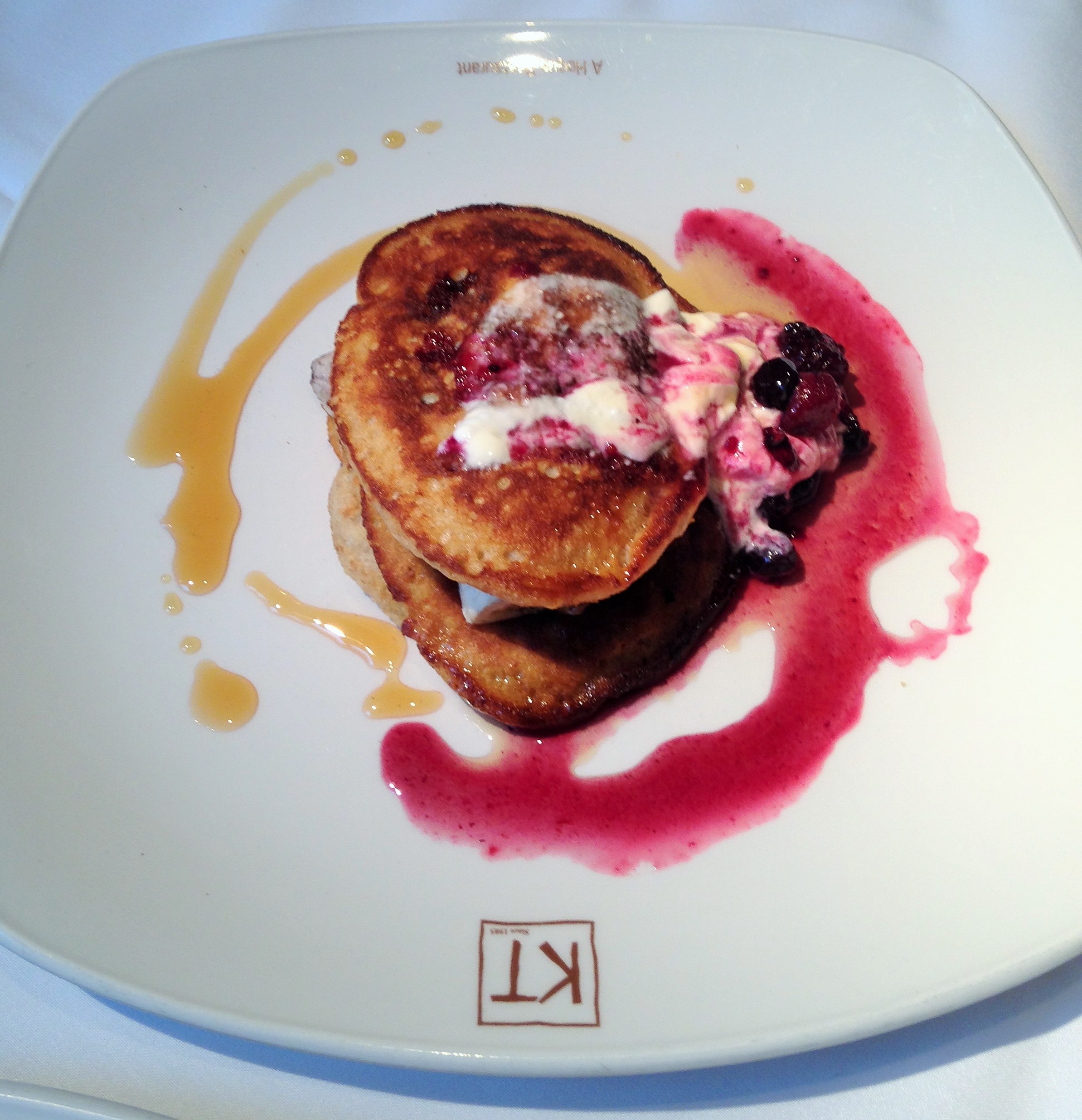 The Indian influence shows through more in the mains, which range in price from a paneer salad for £7.95, up to black truffle folded eggs with wild mushrooms on sour dough for £14.95. More unusual options include The KT Octopus Temptation (we weren't tempted) and Lamb Shank Nihari (we were very tempted but managed to resist for now). They also offer Eggs Florentine and Royale, a beefburger, and this avocado and sourdough toast with poached egg, feta cheese and KT tomato salsa for £10.95: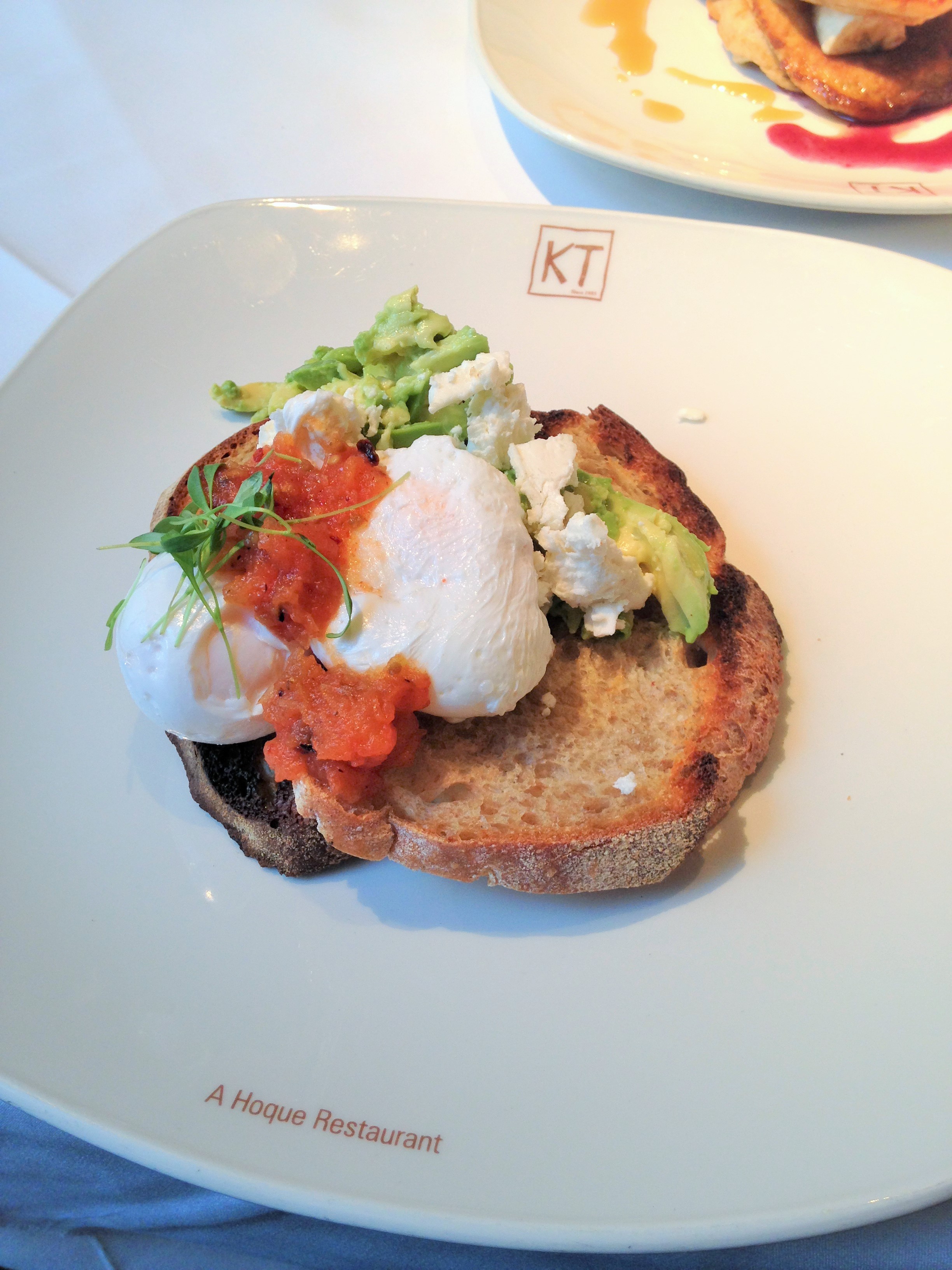 Full menu here, which says "We've loads of ideas for future brunches. Why not tell us yours?" via their Facebook or Twitter. As KT are renowned for their love of feedback, there is just one thing we'd change – they should serve what is surely the ultimate Indian breakfast drink – mango lassi.
Kennington Tandoori is at 313 Kennington Rd, London SE11 4QE.