LASSCO is an architectural reclaim company based in Brunswick House, a cavernous Georgian mansion on the gyratory in West Kennington. If architectural reclaim doesn't sound much fun, it really is – imagine a museum where everything's desirable and everything's on sale. A whole room of taps. Antique baths for only £4000. If money was no object, this is where you'd go to furnish your house.
Brunswick House is also the best restaurant in the area, with food that's more than matched by the atmosphere as you eat amongst the antiques and curiosities – look for the price tags on your chairs and tables. The restaurant is run by one of the Boxer family, who are also behind the nearby Italian deli and cafe Italo (which is just off Bonnington Square, the best advert there could be for squatting, but more on that another time), and Frank's Café and Campari Bar atop a multi-story car park-cum-sculpture gallery, which is leading the regeneration of Peckham. For more on the Boxer family, see here.
Adrian Amos from LASSCO was featured in this week's ES Magazine in one of the rooms at Brunswick House: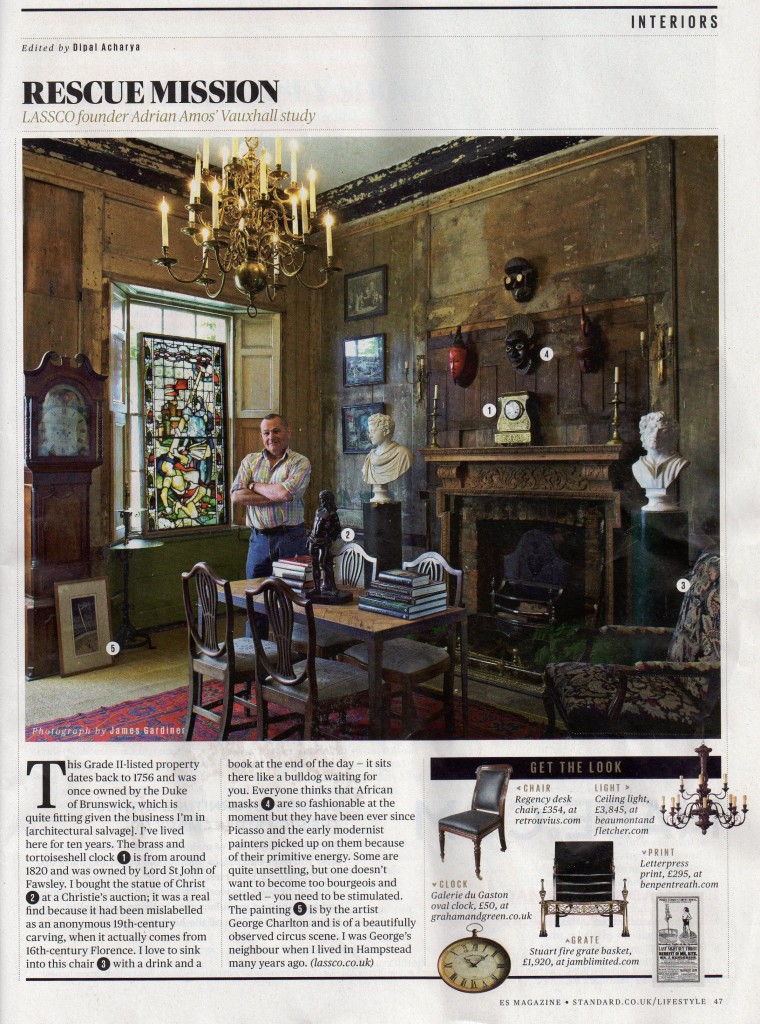 This is the main restaurant room: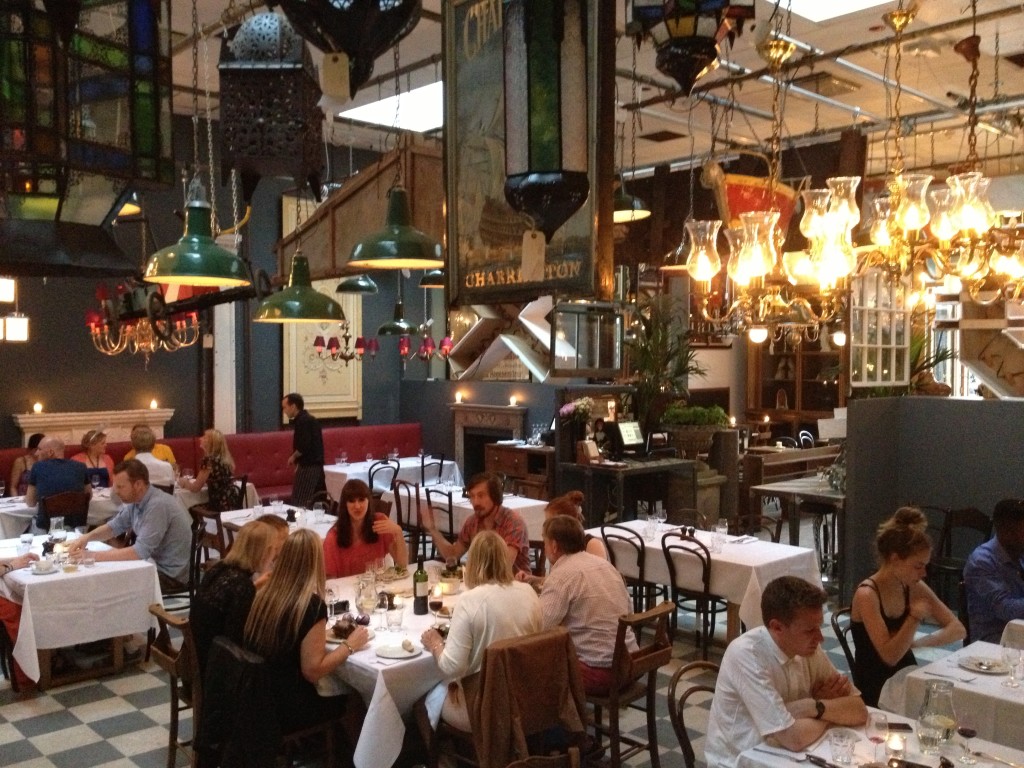 Here's a collection of signs from the exterior wall of the house: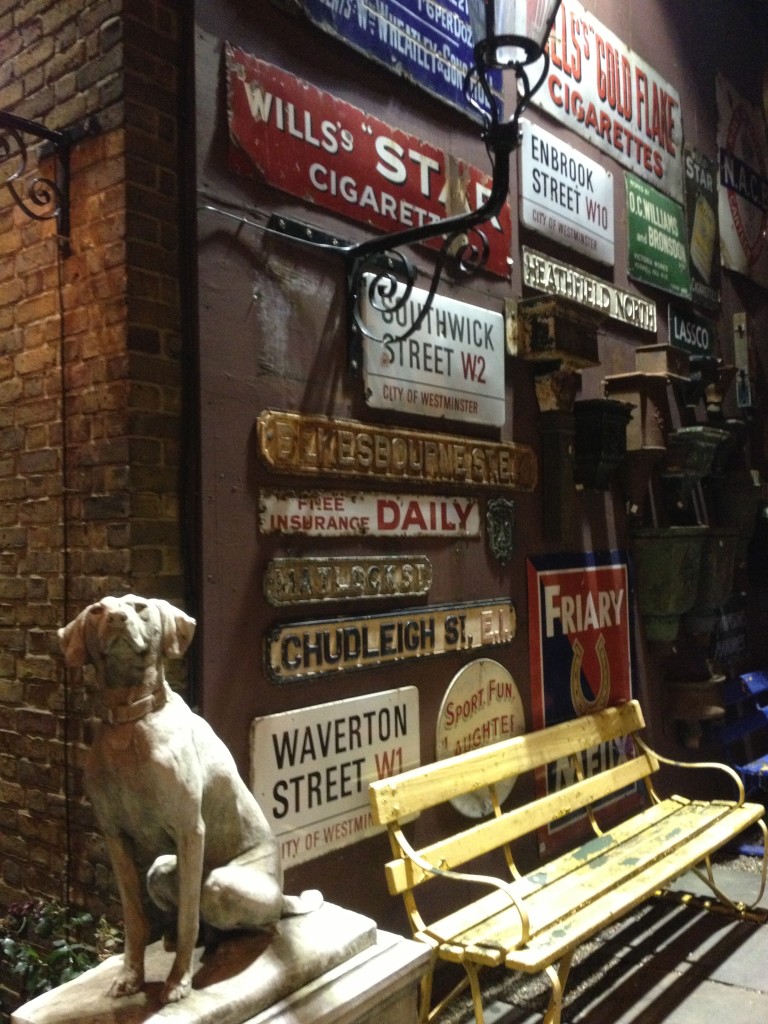 For more photos of beautiful LASSCO objects, click here.