Did you know that Kennington is home to a new, RIBA award winning centre for human rights and social justice organisations?
The Foundry is on Oval Way, next to the gasworks: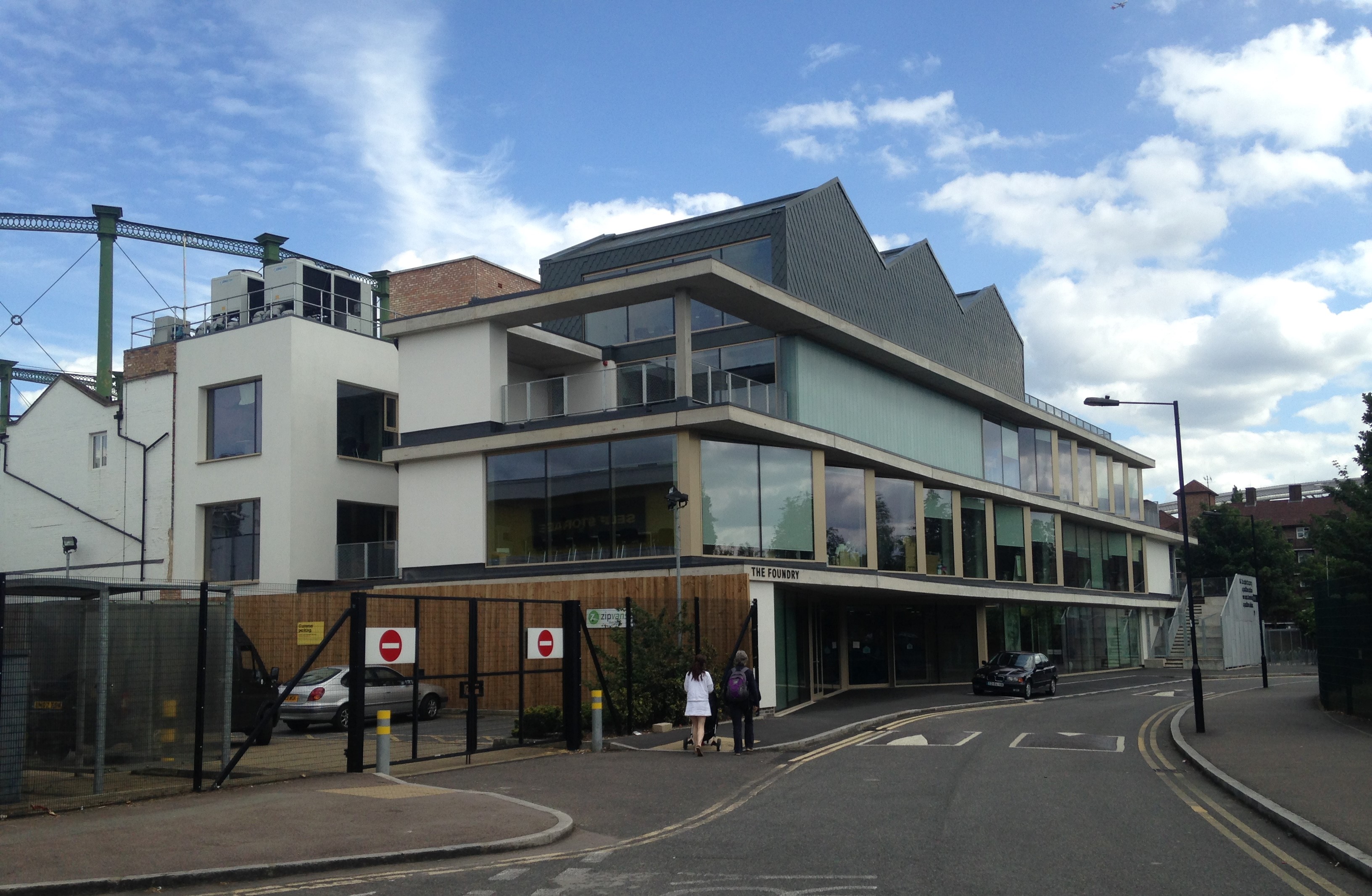 The interior is particularly impressive:
Beaconsfield are curating a selection of relevant art in the public spaces of The Foundry over the coming year. The current exhibition is called On The Wire, after the Leonard Cohen song Bird On The Wire, or perhaps the Kennington-based concert promoters of the same name, and runs until Friday.
This was our favourite from it – Mathew Gibson's Checkpoint, with its echoes of MC Escher: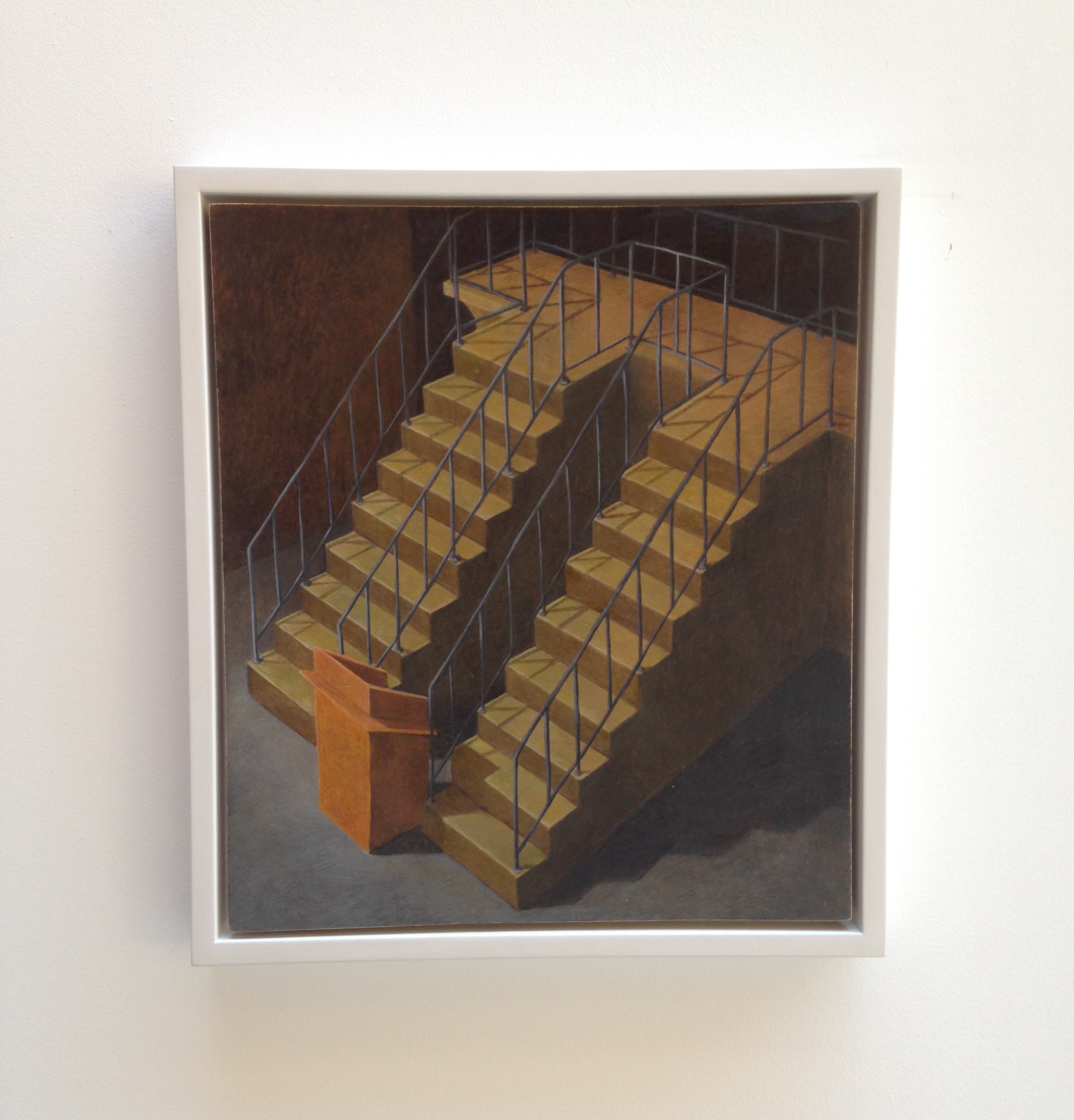 Most of the art is for sale, priced between £700 + VAT and £3000 + VAT.
The Foundry is open to the public on weekdays between 9am and 5pm, and is located at 17 Oval Way, SE11 5RR.