You could live in Kennington for many years and not know where The Steam Engine pub is (we know because one of us did) – Cosser Street, behind the Days Inn Hotel, is not the kind of location that gets much passing trade. It was only thanks to a tweet from @Faye_W that we discovered the pub had been refurbished and Burger Craft were now providing the food.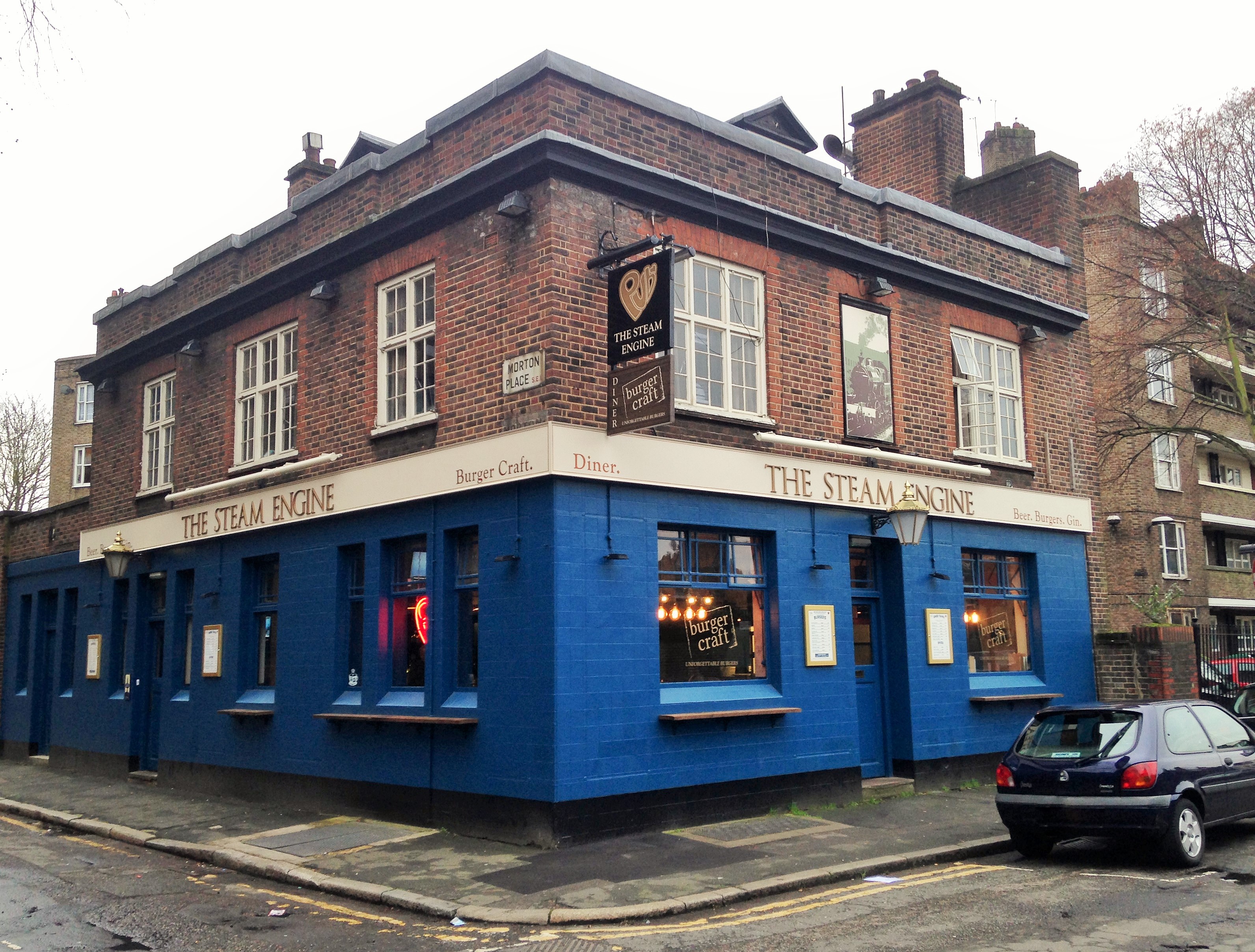 This is their Cheesy One burger for the reasonable price of £8, living up to its description, and to Burger Craft's promise to serve the juiciest burgers around. For us, this was better than Dirty Burger and therefore the best burger in Kennington.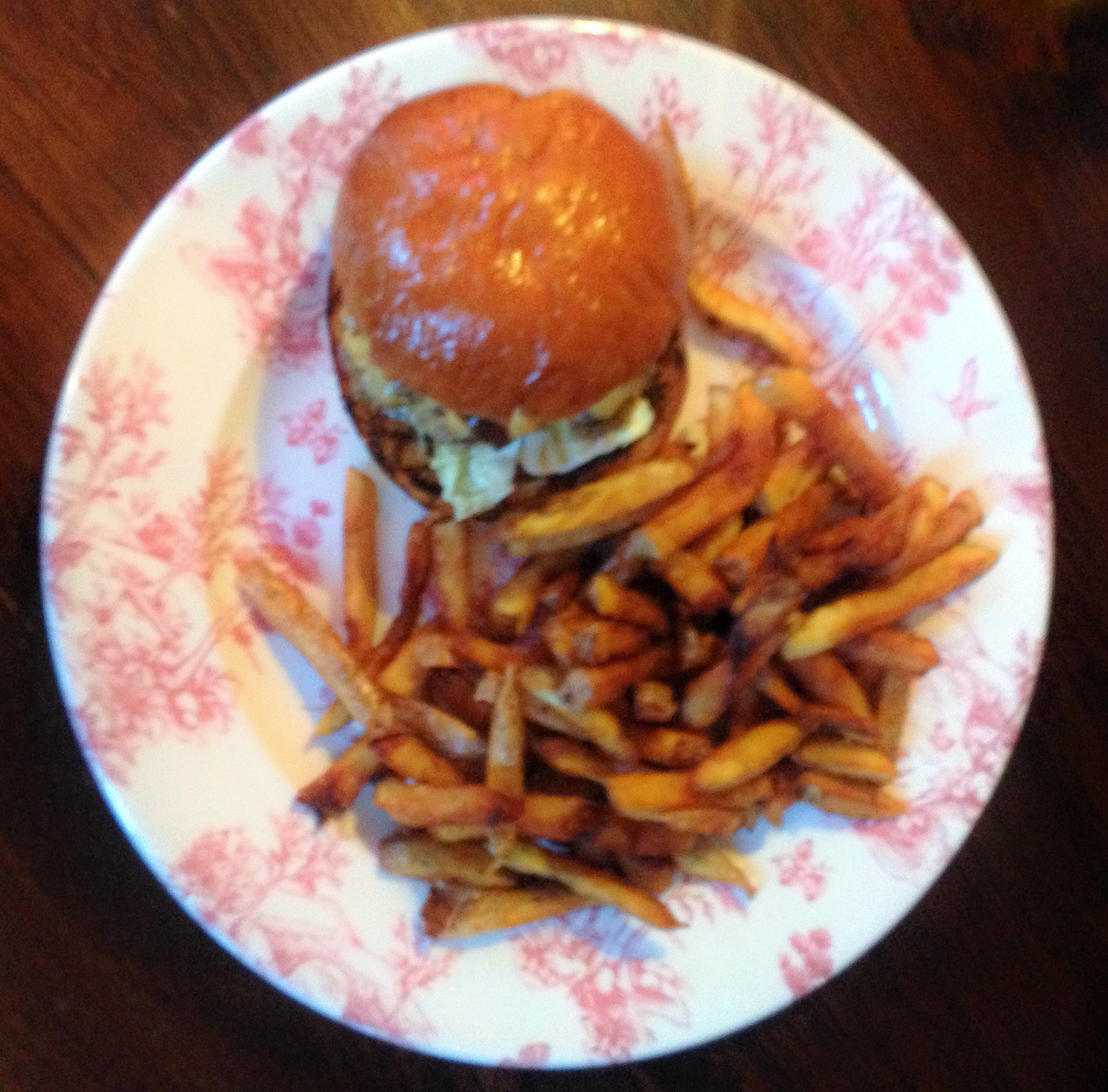 One quibble – the chips were too salty. Why do restaurants do that? If we wanted loads of salt on our chips we could add it ourselves.
We also tried to order the Pleasured by Veg burger but they were out of caramelised garden vegetable patties, so we had to settle for a very tasty portion of mac & cheese.
This is the kitchen: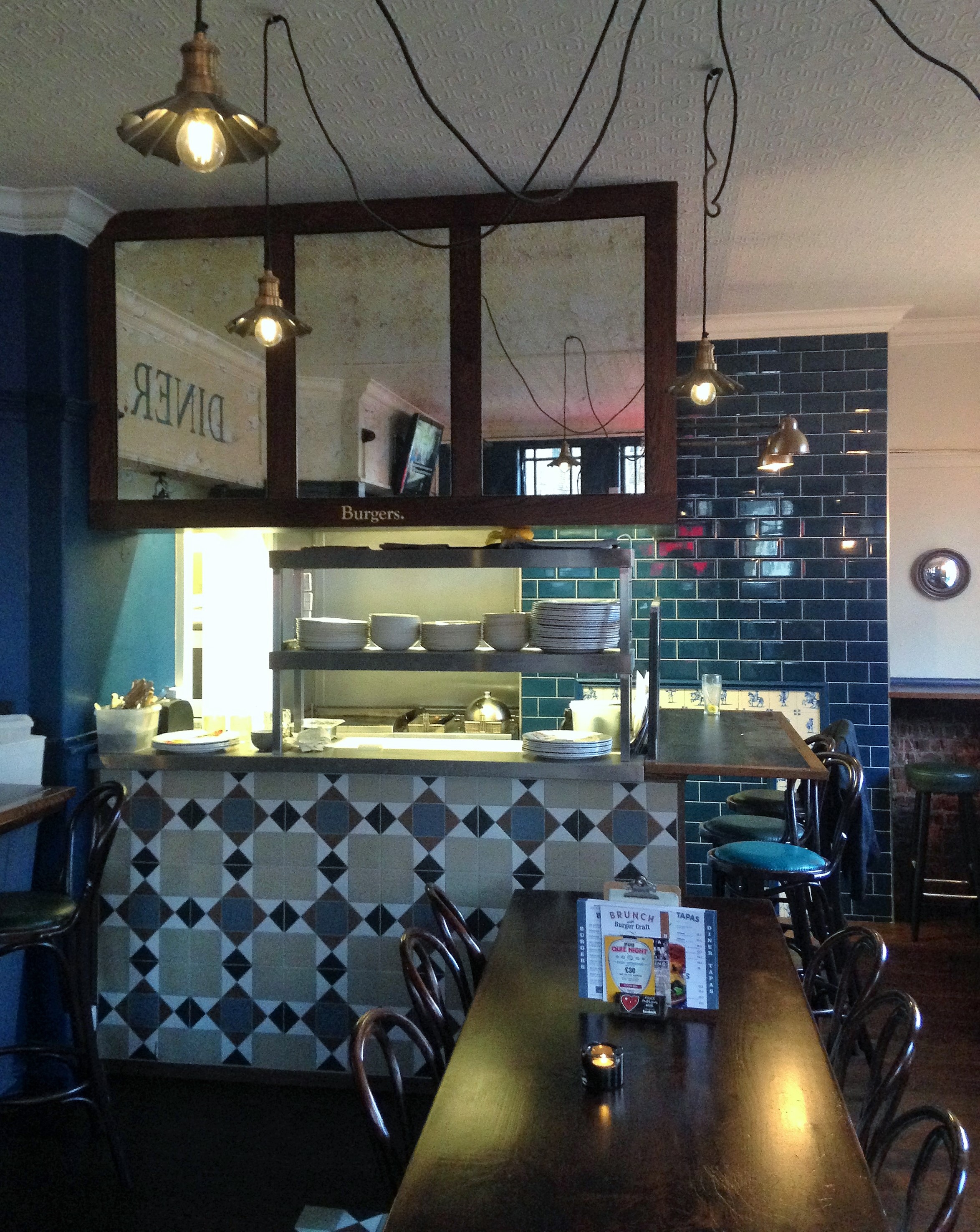 The renovation is another one on the theme of "looking like someone's living room":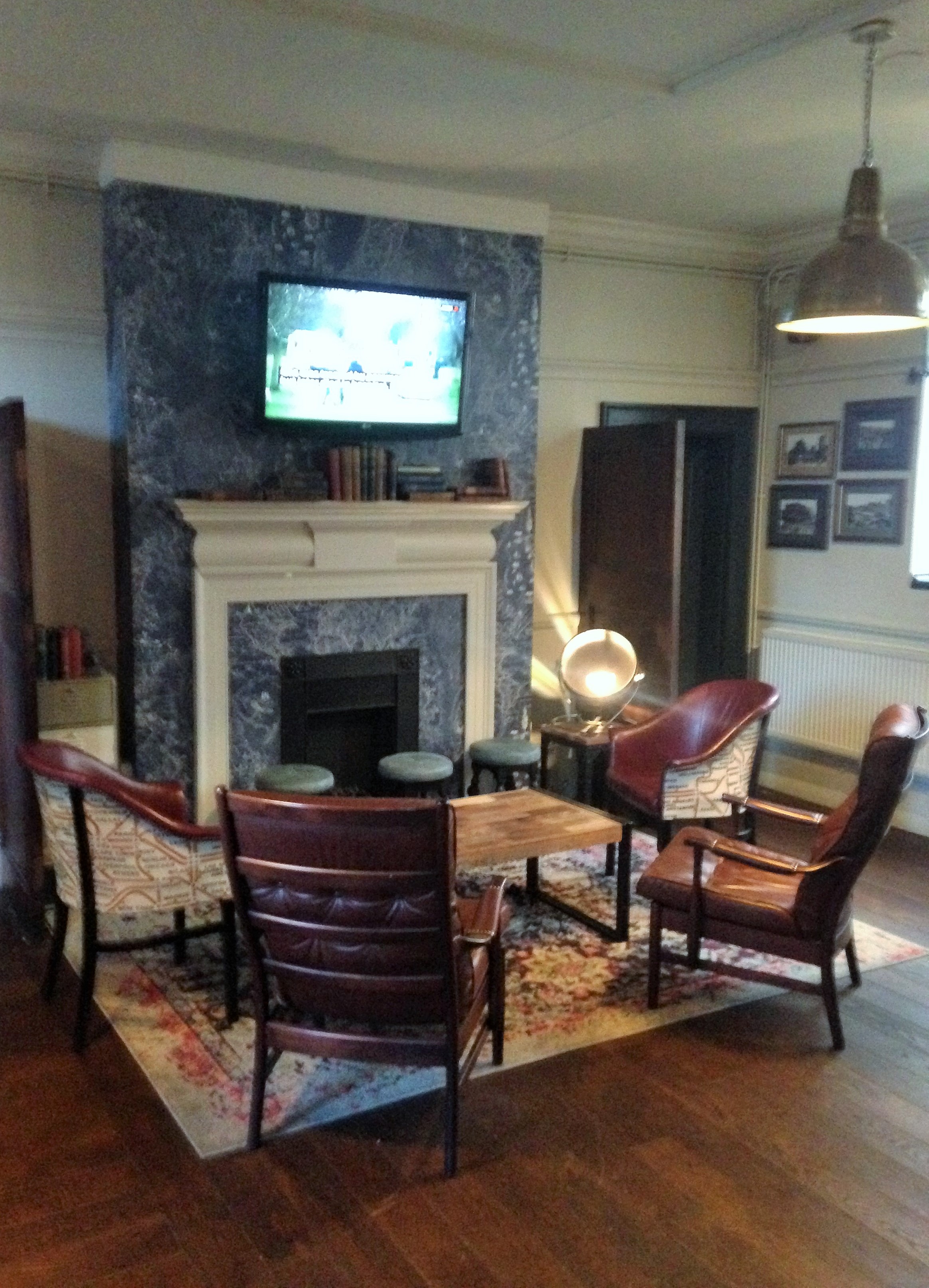 There was a good selection of real ales, both on tap and in bottles, a cheap wine list, and a warm cider option: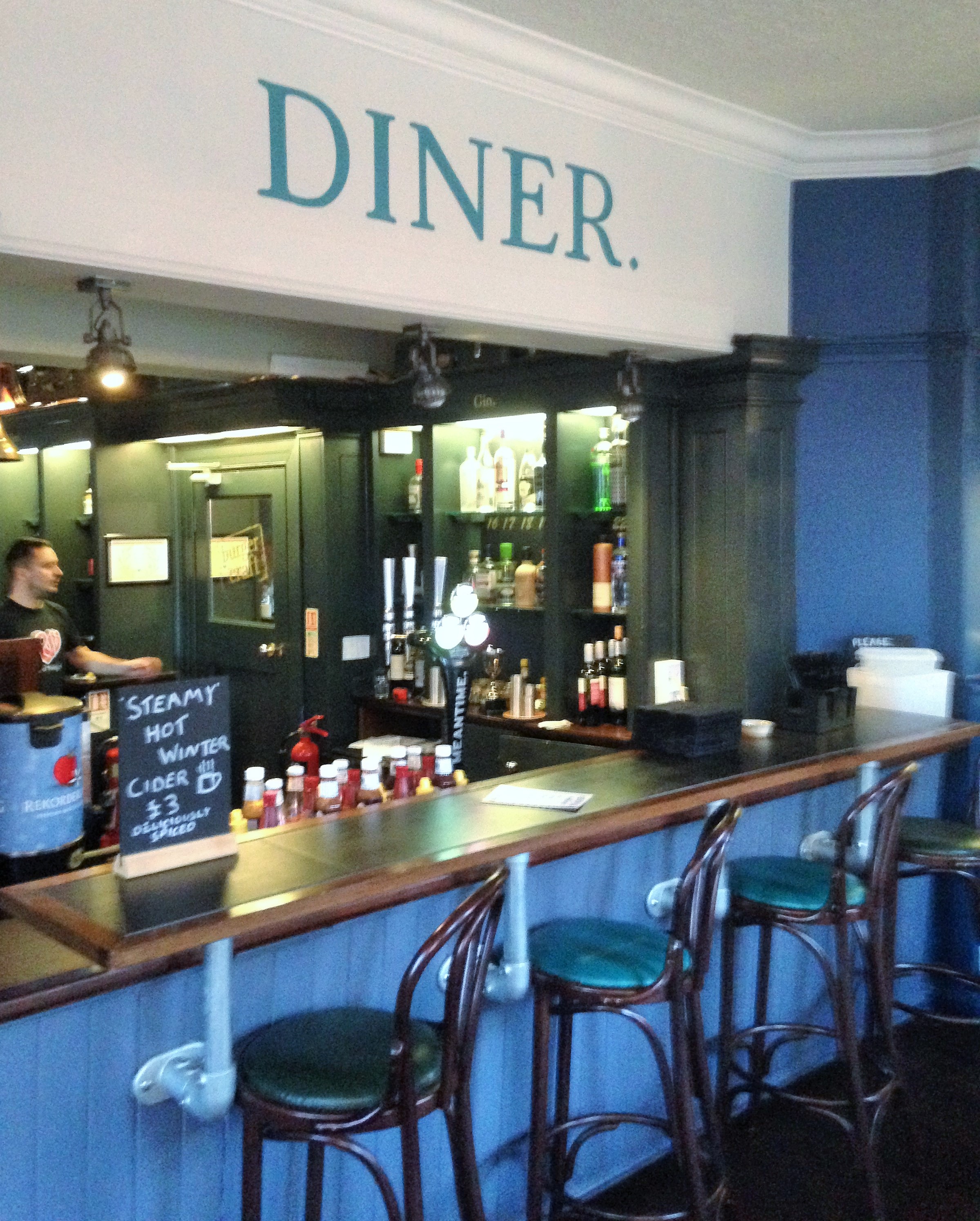 They also have a beer garden if that's not stretching the meaning of "garden" too far: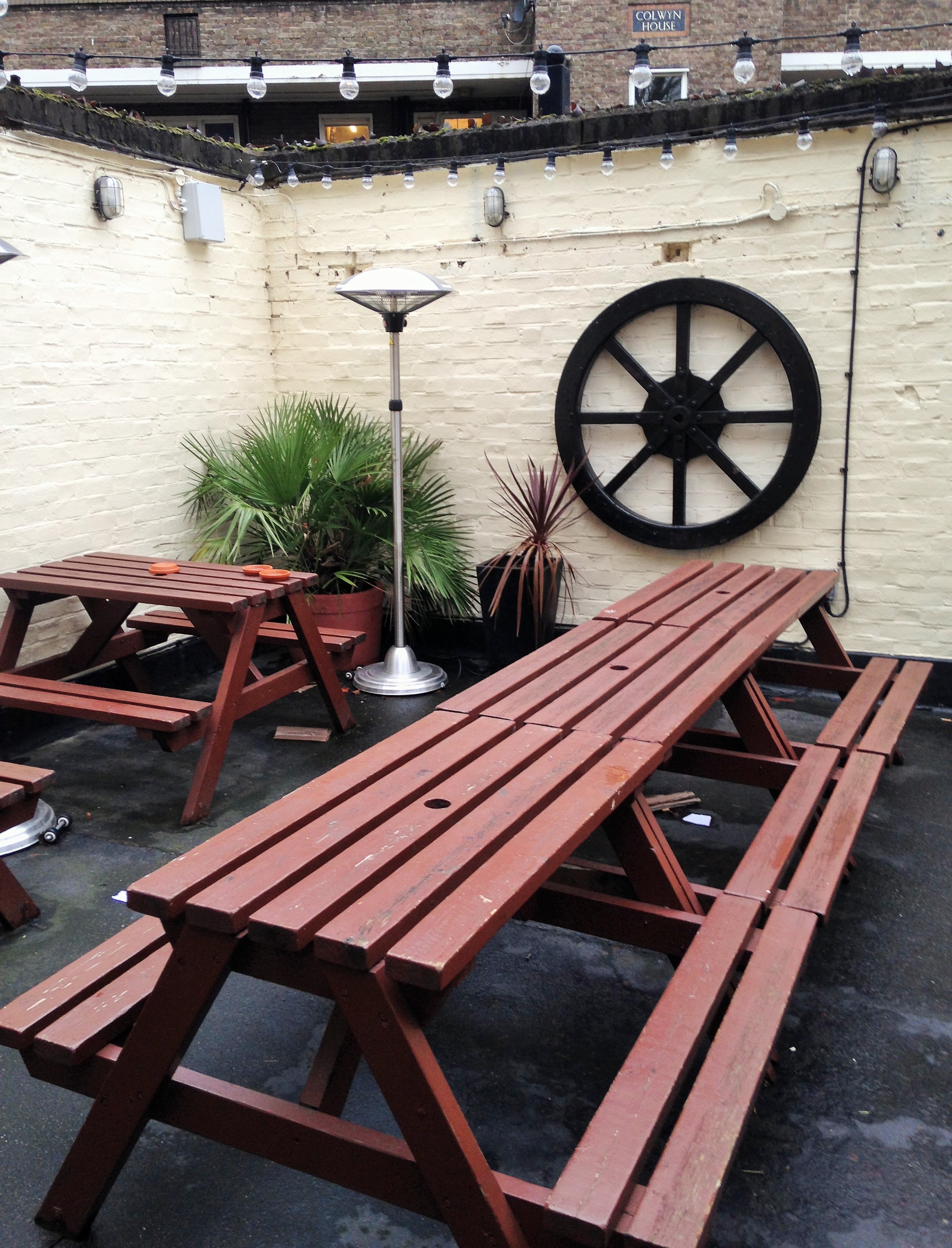 Burger Craft is open every day from midday to 10pm, and the pub stays open till midnight every night, or 1am on Fridays and Saturdays. They also have a hostel on site.
Address: 41-42 Cosser St, London SE1 7BU