We rather like visiting Gasworks since their refurb. It's a lovely building, open on the weekend which suits us, and we're generally the only visitors.
The current exhibition won't be to everyone's taste, and is definitely not suitable for children. SECOND SEX WAR is a solo exhibition by London-based artist Sidsel Meineche Hansen, which "explores the commodity status of 3D bodies in X-rated digital image production, while also reflecting on the artist's working conditions and relationships".
The exhibition provides a chance to try an Occulus virtual reality headset, showing a CGI animation called DICKGIRL 3D, or you can watch it on a flat screen TV hung from a "DIY BDSM" structure: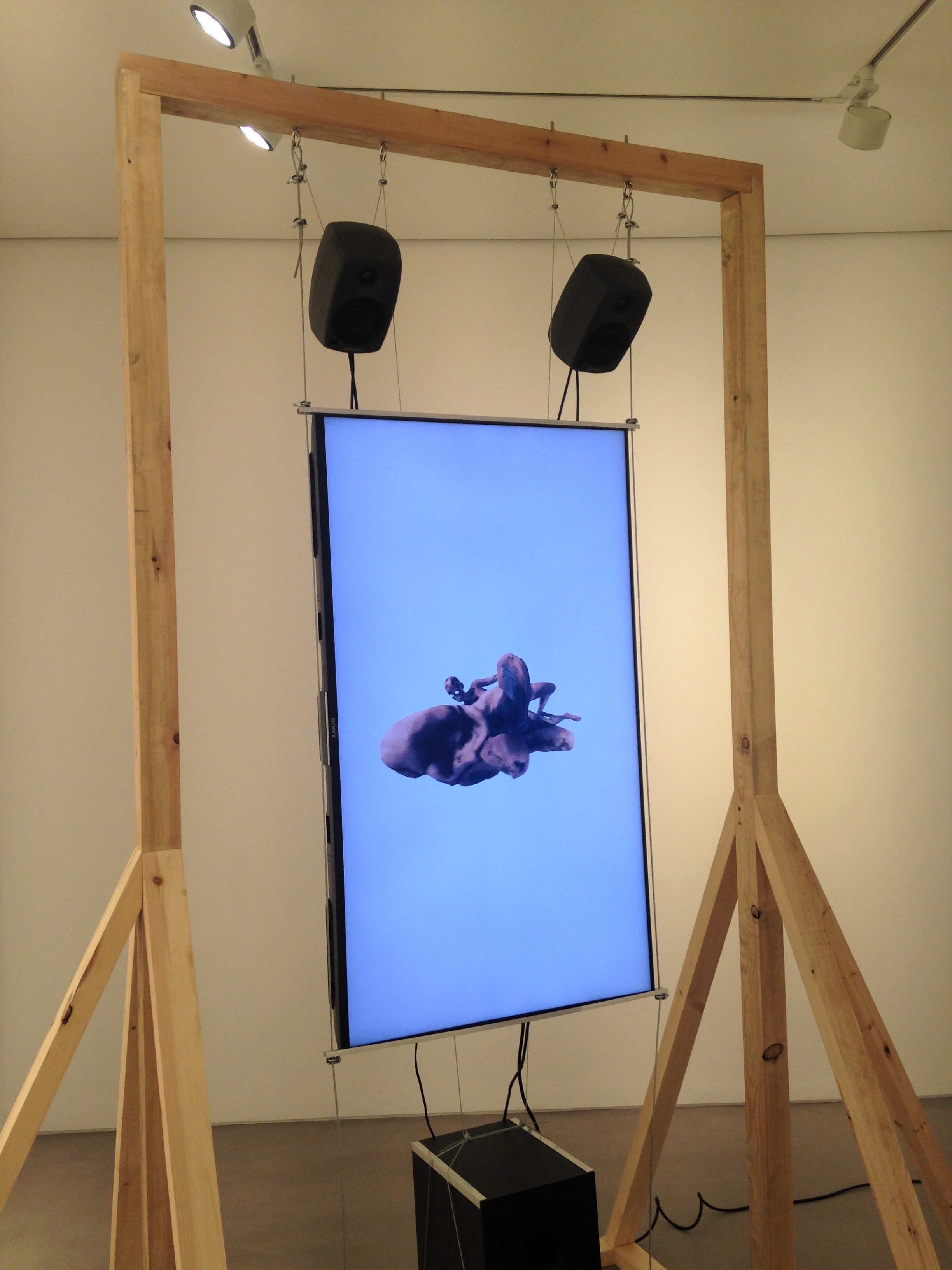 There's also a CGI animation called No Right Way 2 Cum, a feminist 'cum shot' video, which features EVA v3.0, a stock 3D model made for computer games and adult entertainment. This was made in response to the British Board of Film Classification's recent ban on female ejaculation in UK-produced pornography. We don't want an X certificate on this blog, so here's a huge clay relief instead, called Cultural Capital Cooperative Object: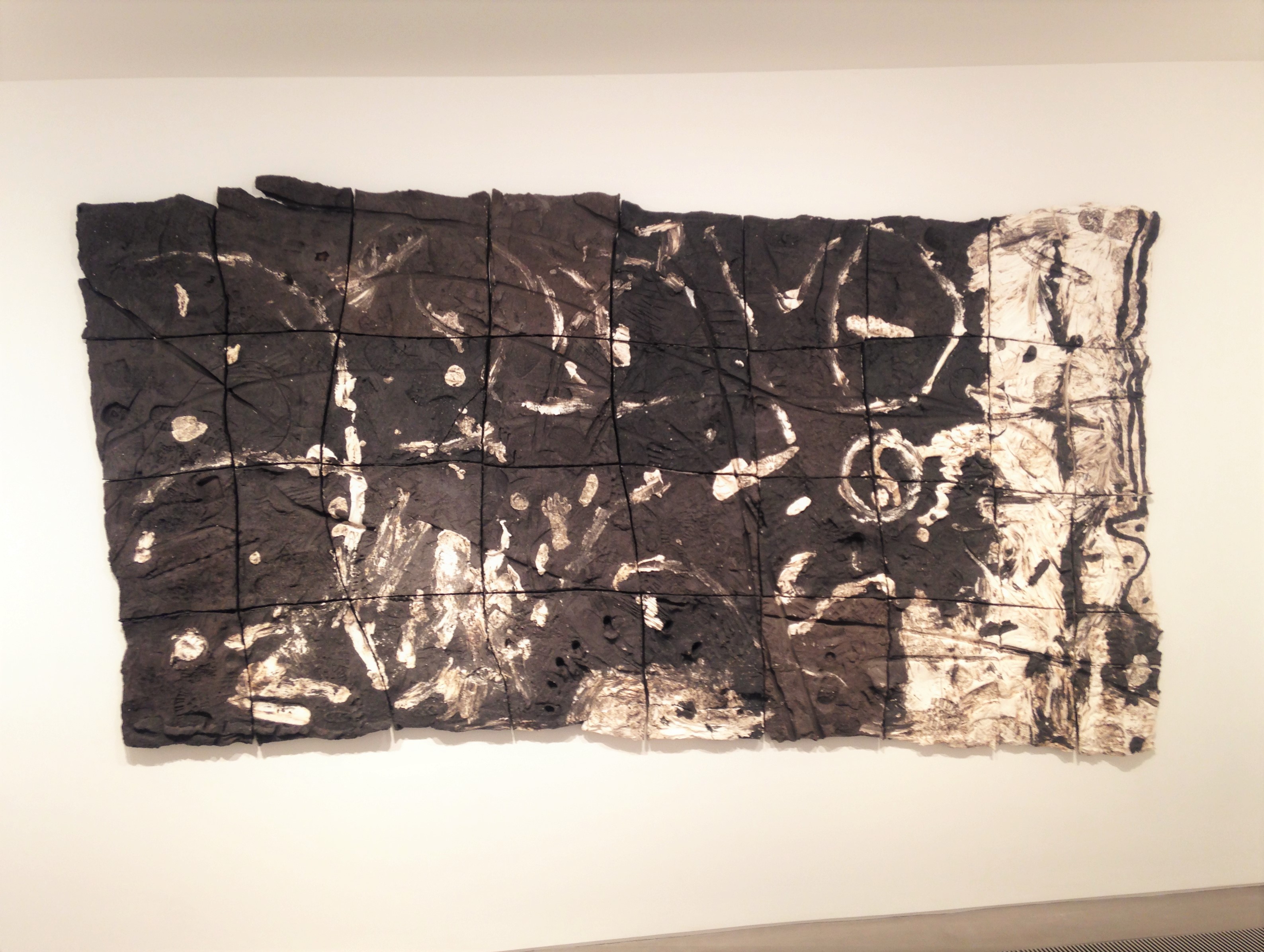 We think these laser cut drawing are called iSlave (non-dualistic) and Wannabe Dickgirl: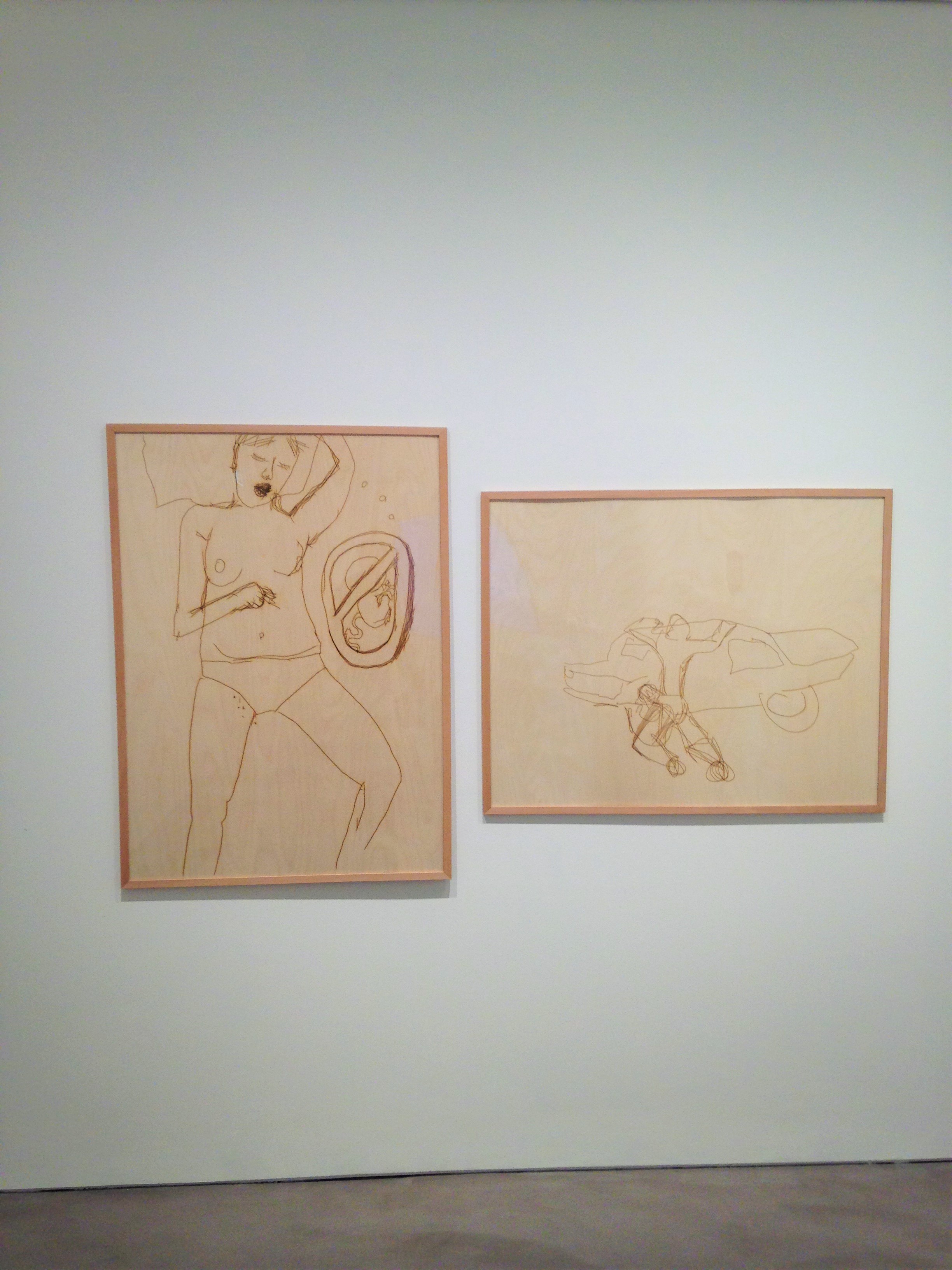 During our visit there was something going on in another room at Gasworks marked "participatory" or some such, but we were too scared to enter.
SECOND SEX WAR was commissioned by Gasworks in partnership with Trondheim's kunstmuseum, which seems appropriate. It runs until May 29th at Gasworks, 155 Vauxhall Street, London SE11 5RH.
Opening times: Wed–Sun 12–6pm or by appointment.