Once upon a time, we lived in East Kennington, and The Beehive was our local. We recently went back for the first time in years and it was every bit as special as we remembered it.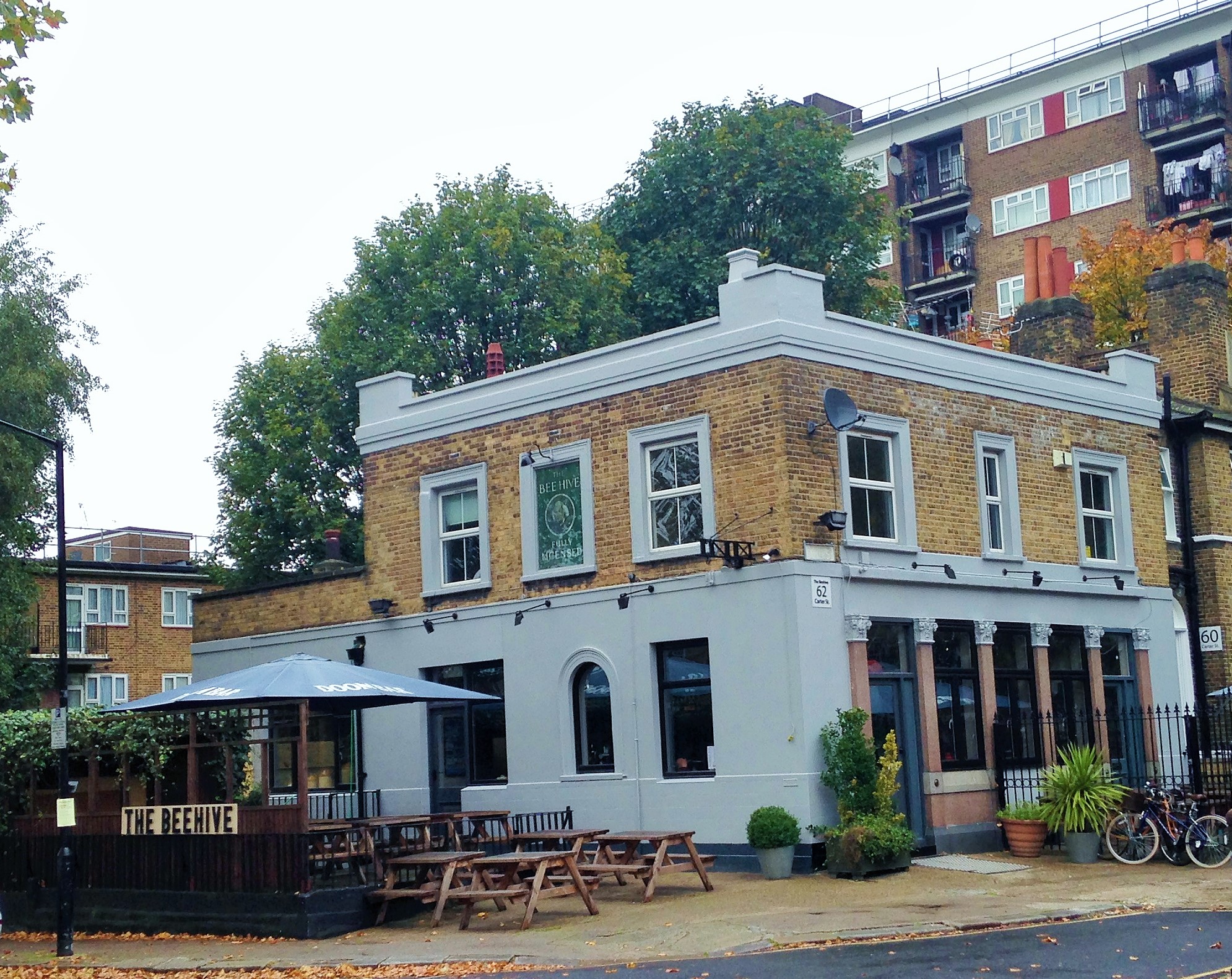 Why so long in between visits? It's the kind of place you have to seek out, being tucked away down a side street, but plenty of people do seek it out, and let's be honest, there isn't too much competition in terms of decent pubs in in East or North Kennington.
The atmosphere is calm but not sedate – it's the perfect pub for a Saturday afternoon pint.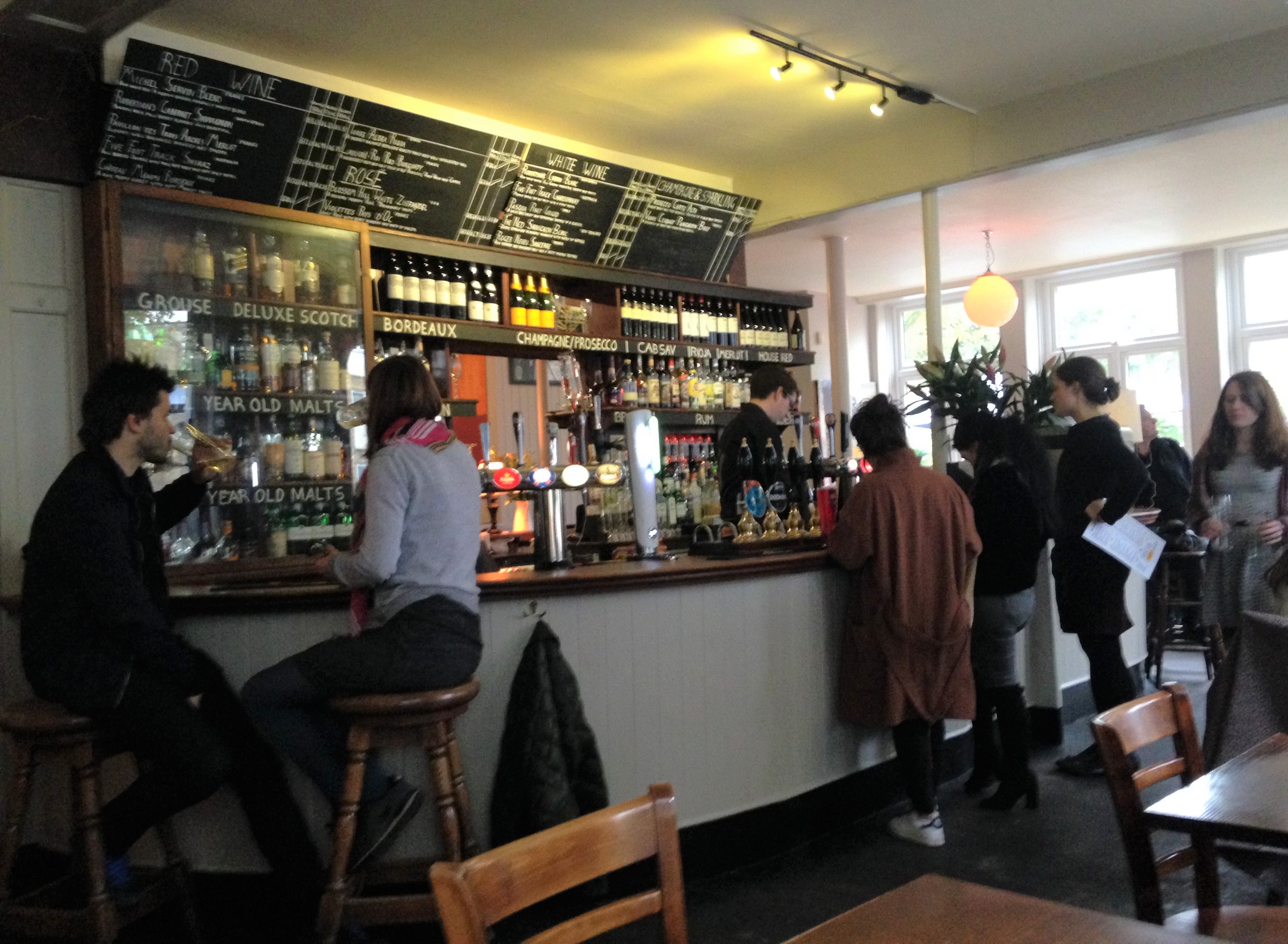 They have a wide selection of single malt whiskies, but they could do better on the real ale front, especially as the Orbit Brewery is just yards away. They also serve a huge selection of burgers and some other pub classics, although we can't comment on the quality of the food right now as we last tried it around the turn of the millennium. Food served Wed/Thu/Fri 17:30-22:00, Sat 13:00-21:00 and Sun 12:00-20:00.
The interior is tastefully decorated, including this image of the now-demolished Heygate Estate, or is it Aylesbury? How quickly we forget!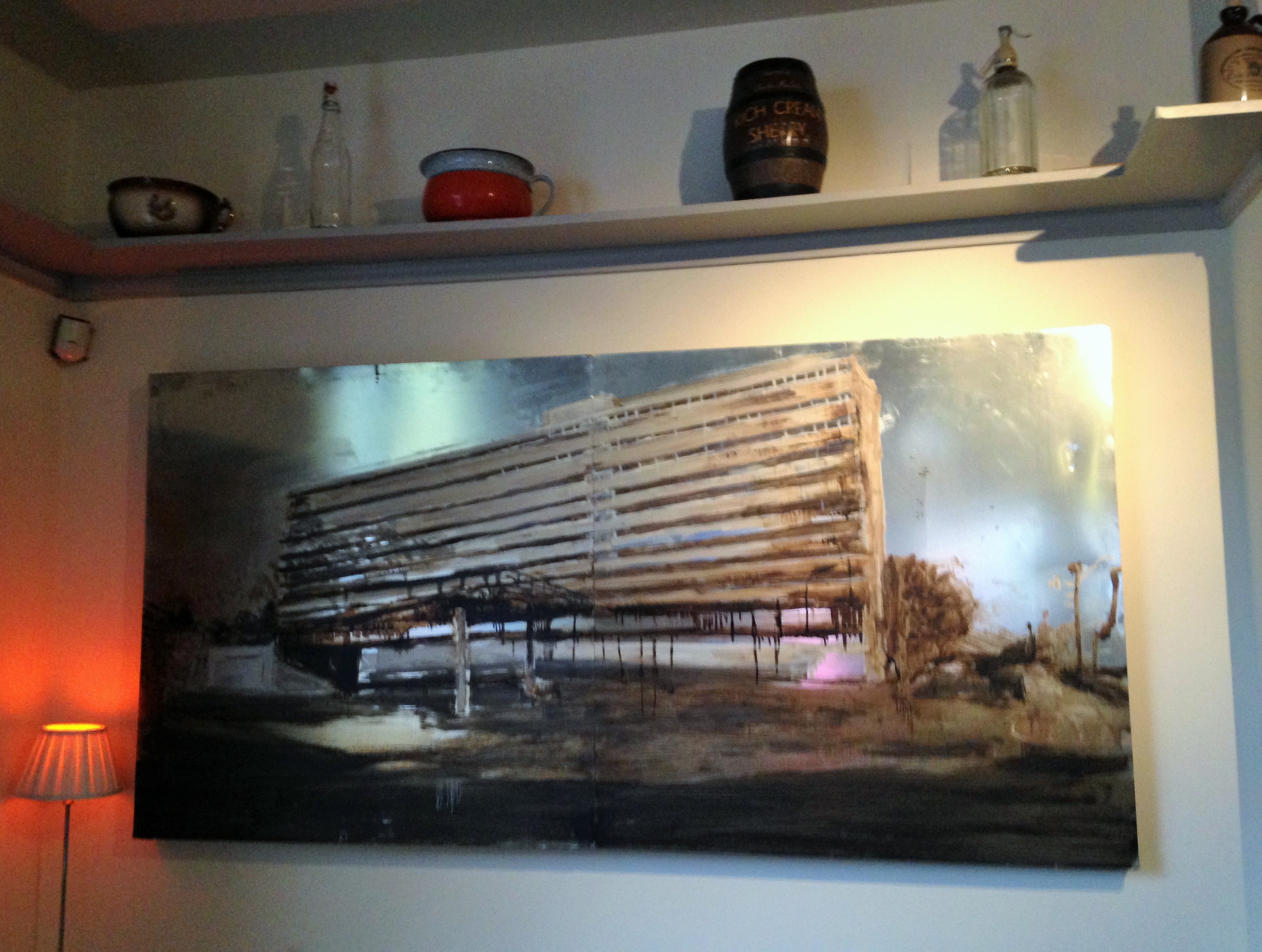 There's a beer garden in a classic East Kennington setting: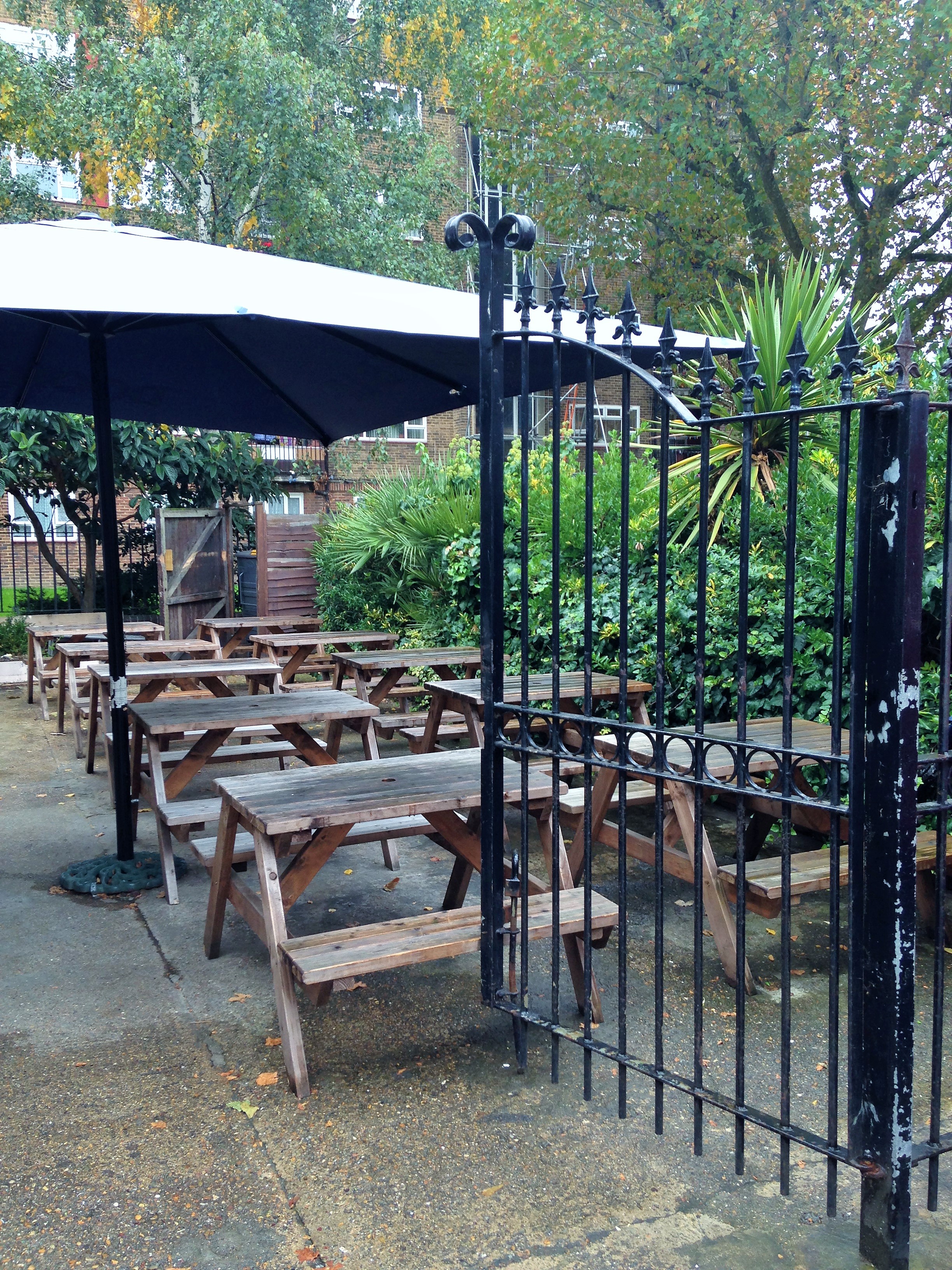 Like a lot of East Kennington, The Beehive has a rich history – read more about it on their website. Last year the Walworth Society were involved in a successful bid to have it declared an asset of community value, and rightly so.
Address: 60 Carter St, London SE17 3EW (not to be confused with the Beehive at the junction of Durham Street and Harleyford Road).