Kennington, epicentre of the London letterpress scene, has played host to many a typographic luminary.
Berthold Wolpe, one of the greatest names in type design, lived at Kennington Park Road until his death in 1989 and his Albertus typeface is used in street nameplates throughout our very own borough of Lambeth. Eagle-eyed Kennington Runoff fans may also have spotted it employed in our social media creative identity.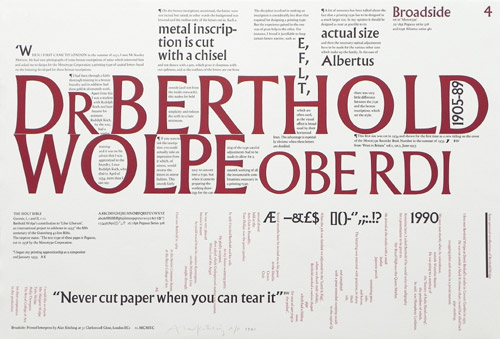 In the kind of tidy confluence of Kenningtonians that so delights Kennington Runoff, another SE11-based typographer, designer and letterpress practitioner Alan Kitching has created a print in honour of Berthold Wolpe (pictured above), and also one depicting the streets of Kennington (pictured below). Kitching's studio on Cleaver Street is handily identified in this print, and they host a letterpress workshop there if you fancy joining the long line of Kennington letterpress creatives.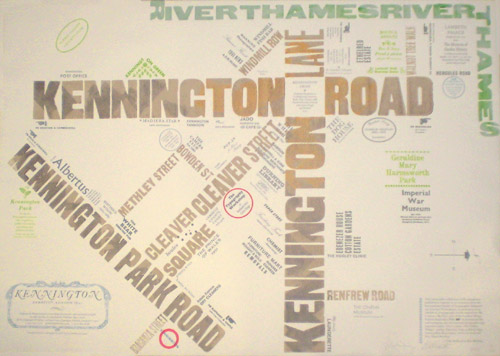 Can't make the dates for the typography workshop on Cleaver Street? Never fear, there's a competitor round the corner at Iliffe Yard in the form of Mr Smith.
The Kennington Lane Press is the final stop on our tour of Kennington: land of the letterpress. They sell their hand-printed greetings cards at the North Lambeth Parish Fete as well as online, and will create bespoke thank you cards for all those local businesses looking for the personal touch when reaching out to thank us for our tireless promotion. Bribes always welcome alongside thank you notes.