Leños & Carbón is a Colombian tapas restaurant and bar, serving "Latin international cuisine". It recently relocated from north of New Kent Road to Elephant Road, right next to the Elephant & Castle train station entrance, and it could now claim to be the best Latin restaurant in London's Latin Quarter.
It's large and generally busy, with a great atmosphere, especially on the weekends (we last went on a Thursday night and were rather surprised to be asked to leave at 10pm – seemingly the Latin American reputation for late dining doesn't apply on weekdays):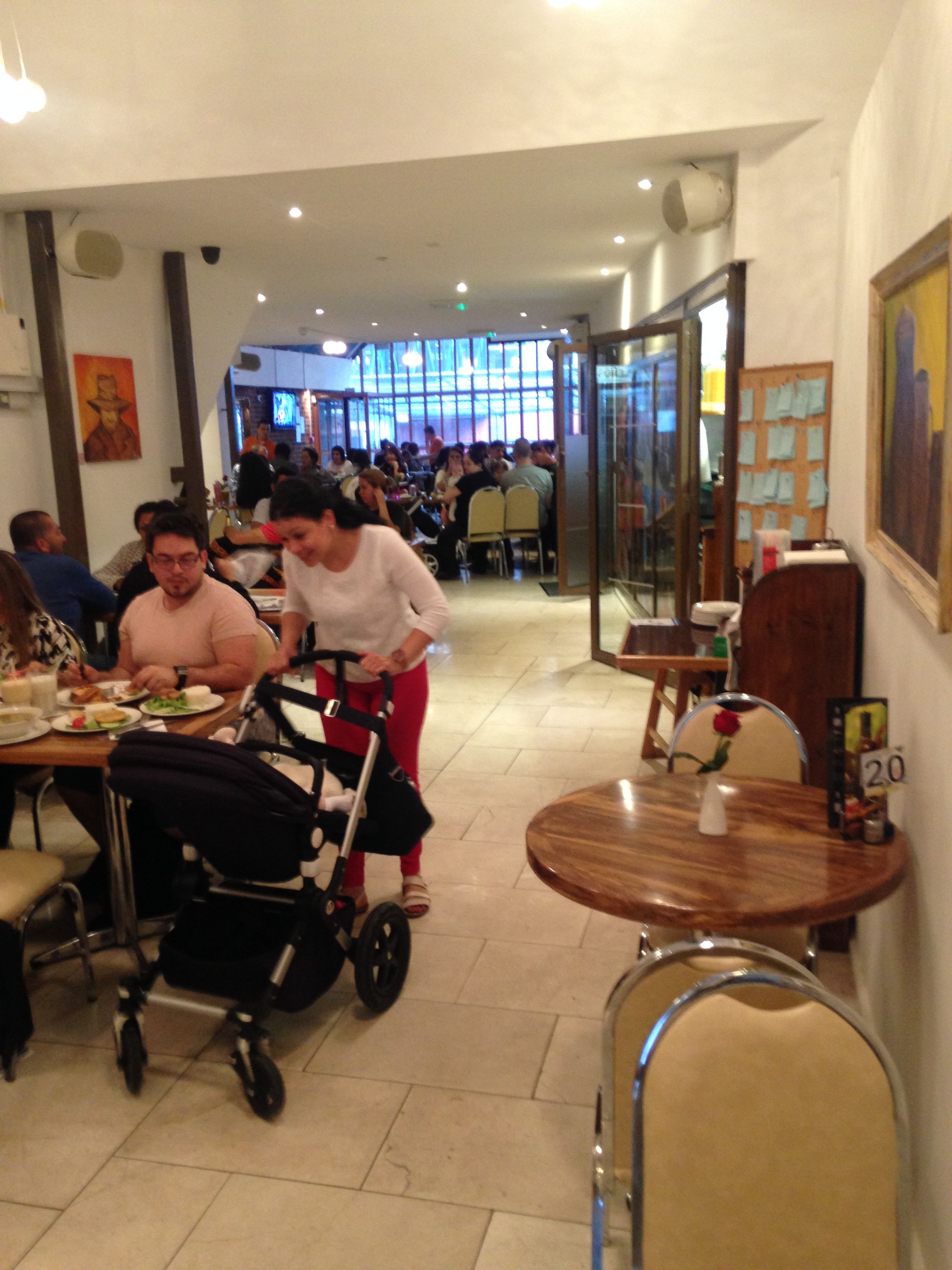 This is the best part of the restaurant, underneath the railway arch, not least because of the dramatic noise when a train goes overhead: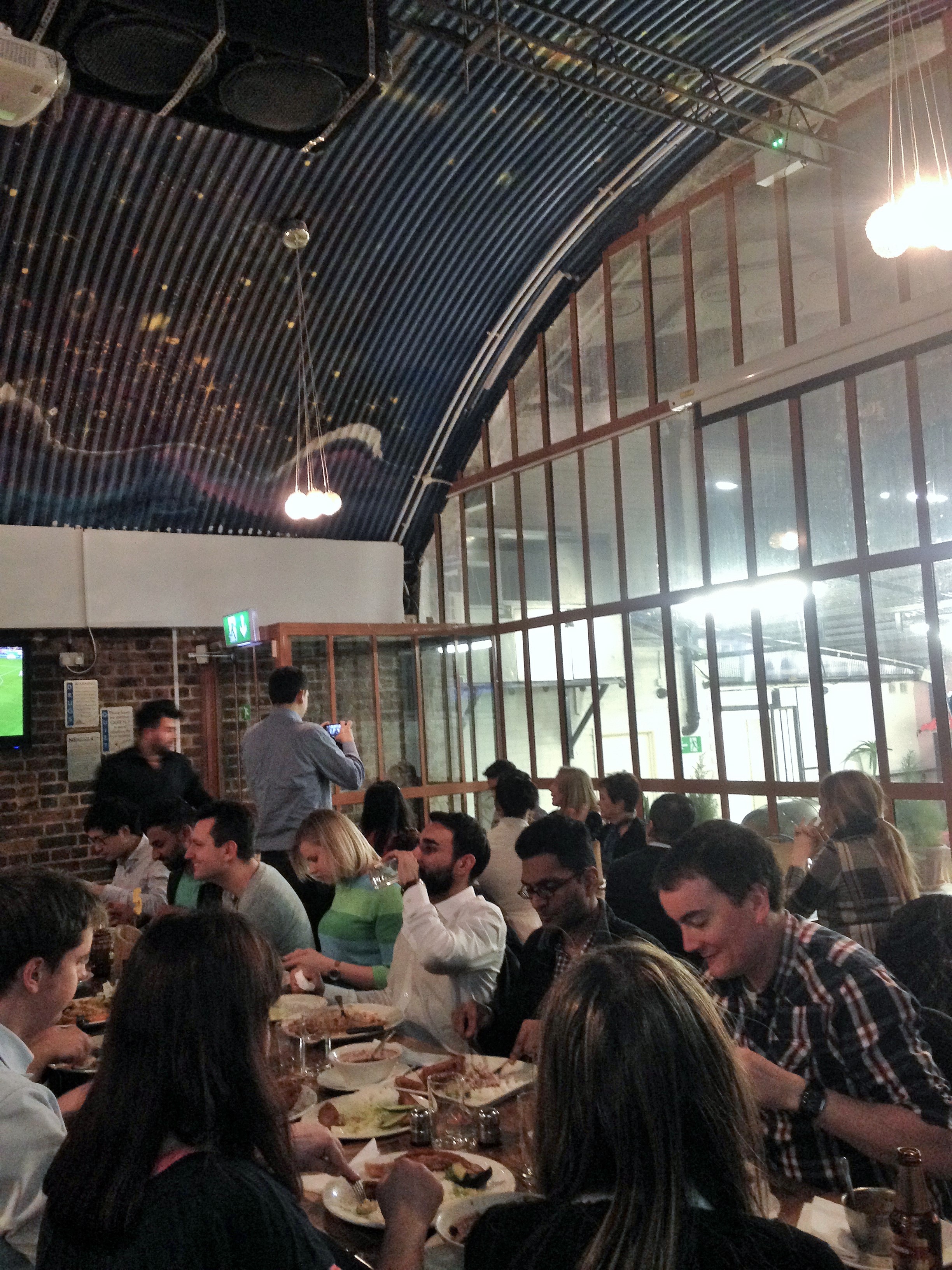 There's also a large terrace that is partially outside. You may have noticed it on your left if you enter the train station through the shopping centre: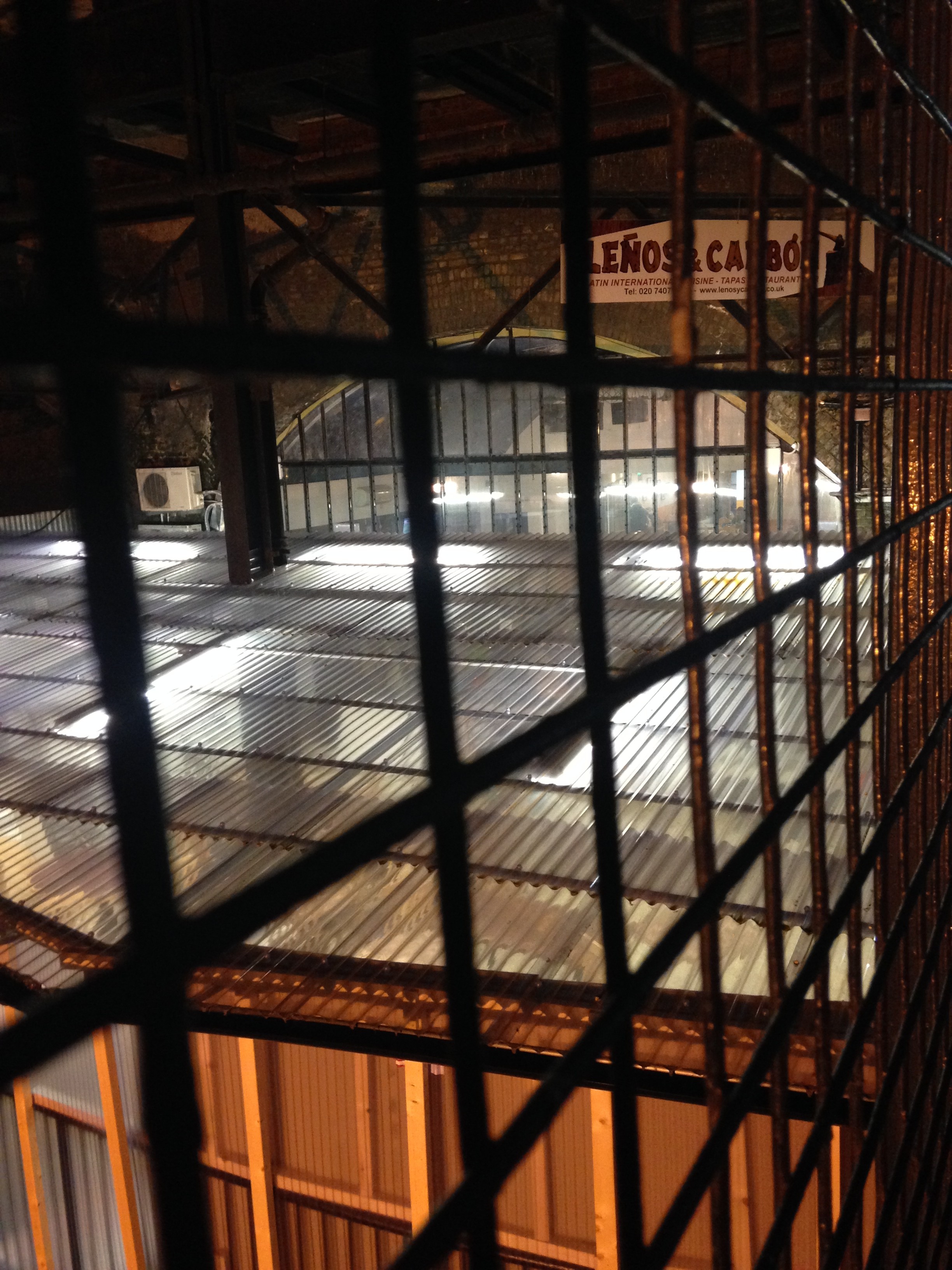 On to the food, not always our favourite aspect of Latin restaurants, but some of it is actually very good at Leños & Carbón, like this starter on the left of patacón con queso – deliciously ripe deep fried green plantain served with Colombian country cheese: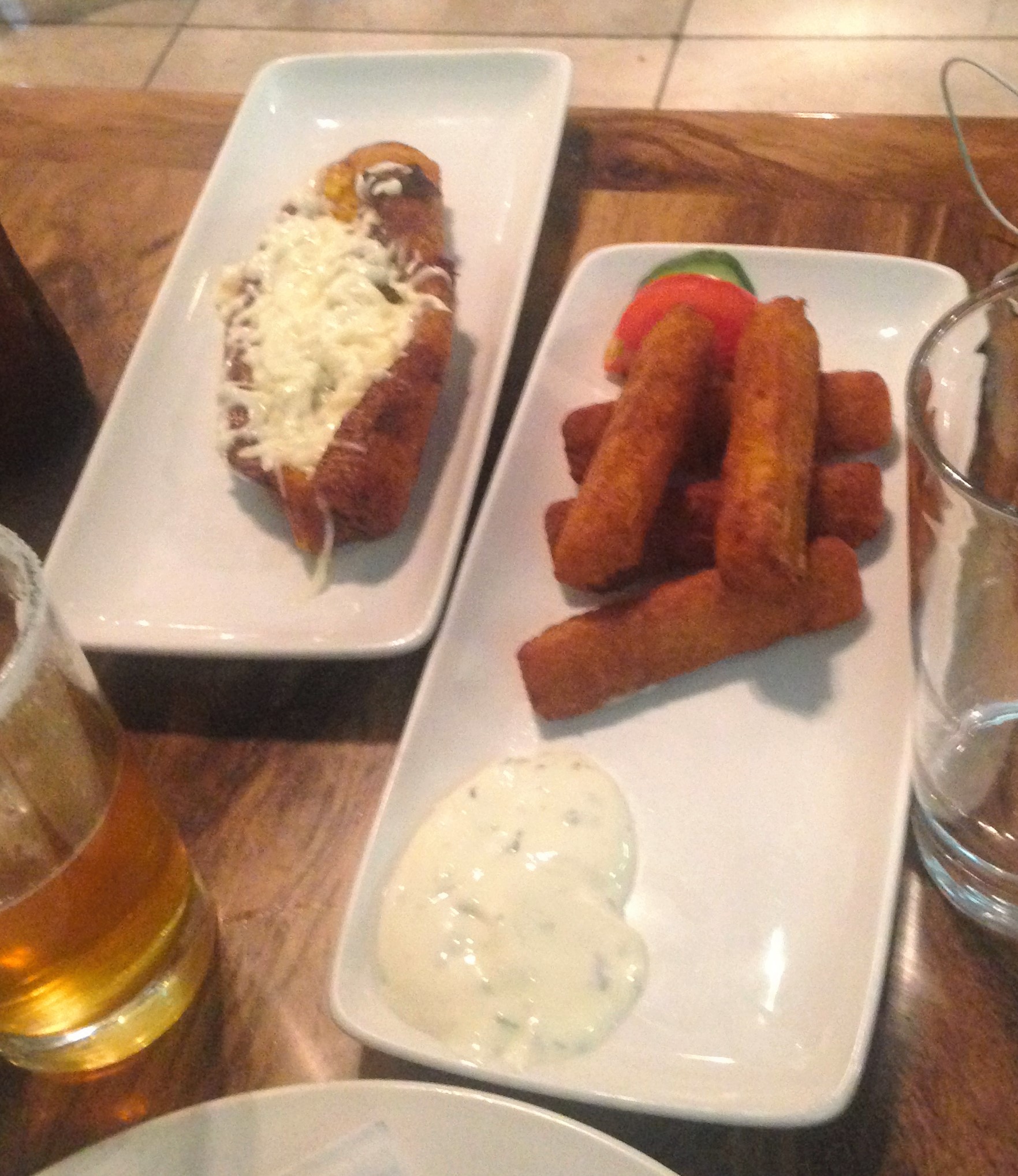 This cazuela de pescado (fish soup) was also good, if very rich: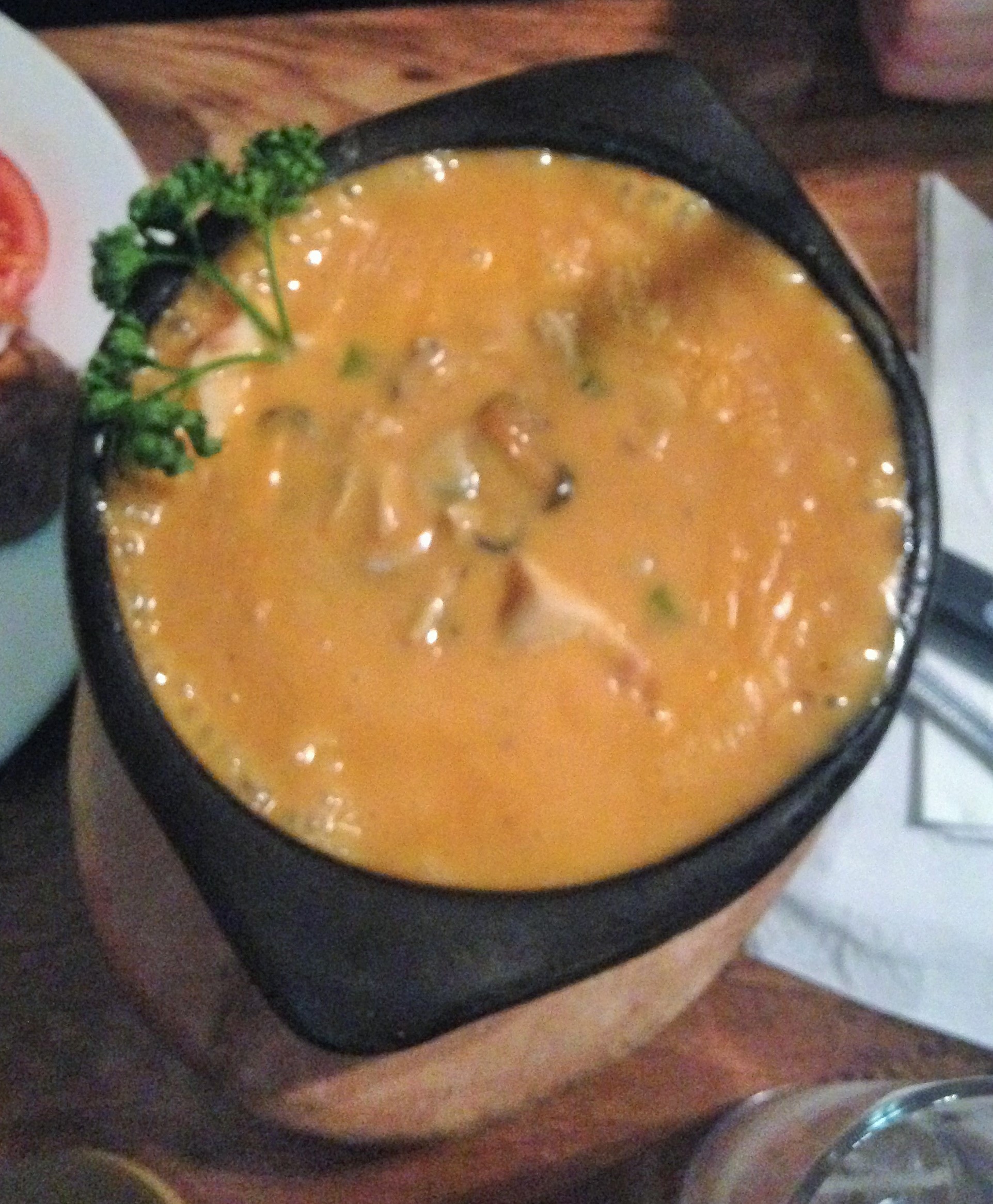 This main course was typically Colombian (we know because we went along with an actual Colombian person), but not to the taste of these Londoners – Tilapia Frita – red fried tilapia fish served with rice, deep fried green plantain, and salad. When they say "fried", they don't mean gently pan fried, they mean deep fried to a rock-like consistency: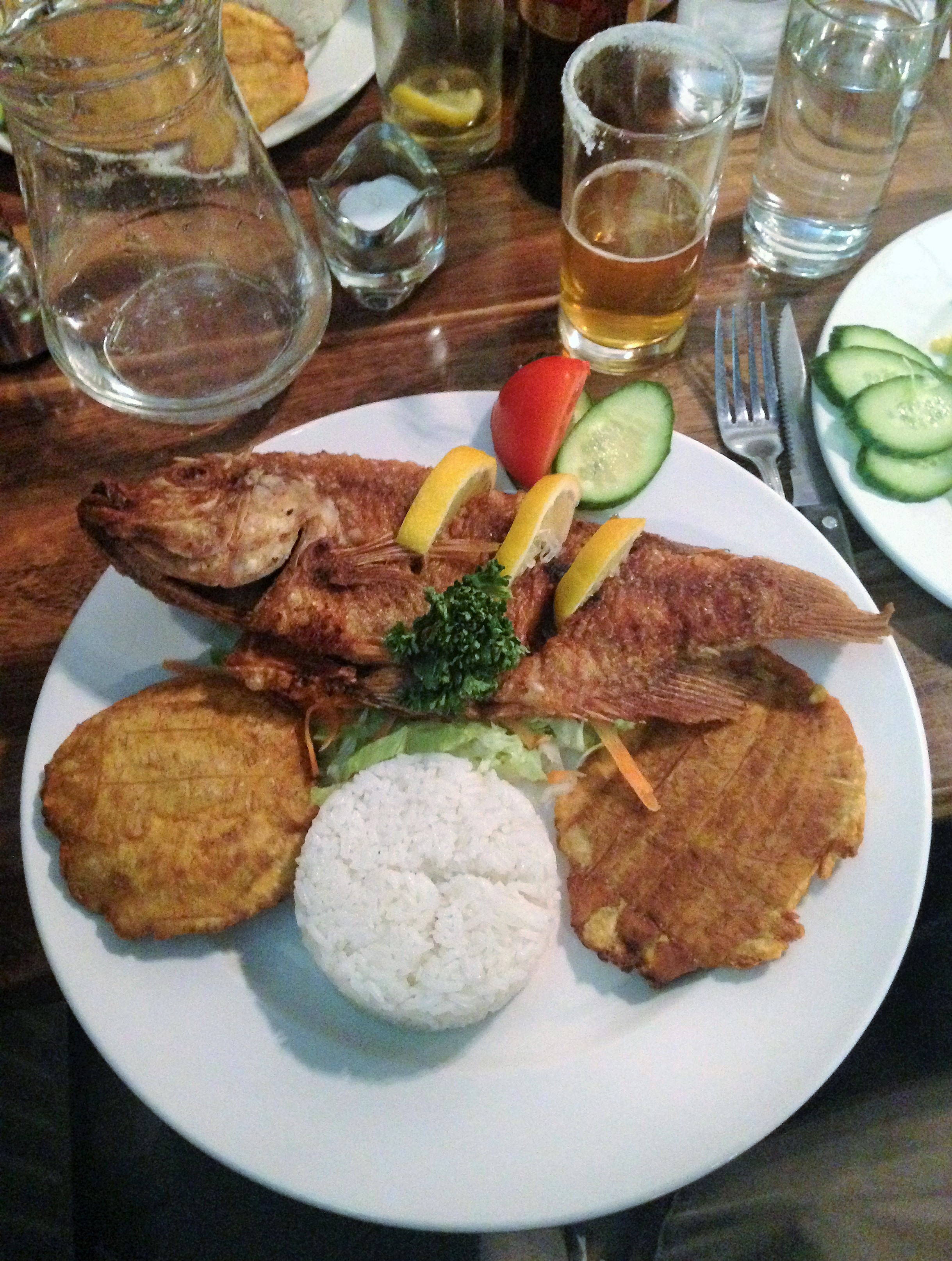 As for the drinks, if you ask nicely (preferably in Spanish), they might serve you your Club Colombia beer michelada-style, with lime, salt and tabasco smeared around the rim of the glass: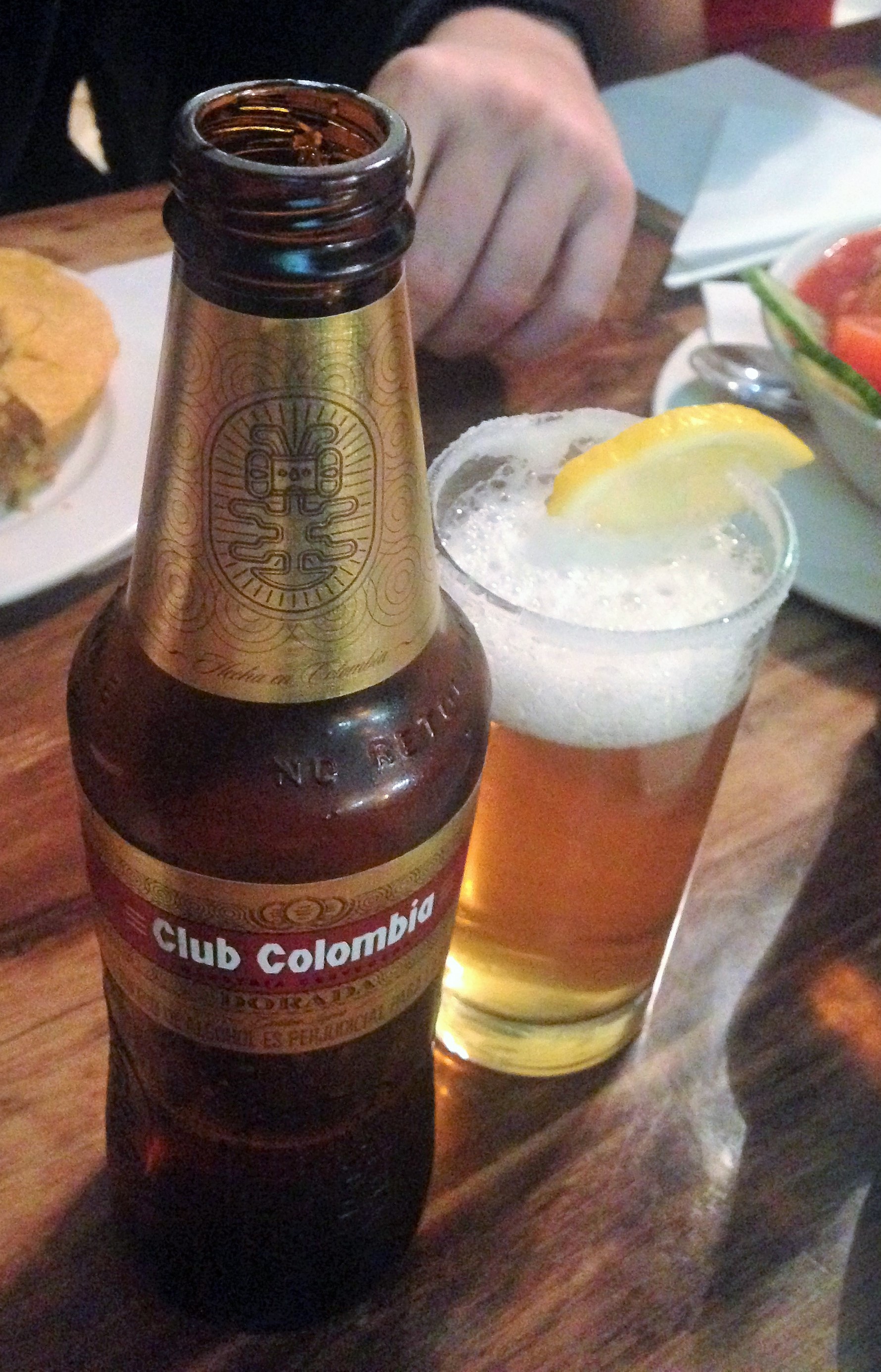 Leños & Carbón is exactly the kind of place that makes the shopping centre so vibrant. Whatever happens in the future, let's make sure places like this live on.
Address: 113 Elephant Road, London SE17 1LB.