Gabriel Fine Art gallery has been open for around two years in Old Paradise Yard, but appeared to be closed every time we tried to visit. As we were leaving Old Paradise Yard the last time, having given up, someone heading in the other direction asked if we were looking for Gabriel Fine Art. It turned out he worked there and the gallery was open – they just keep their door closed.
So we finally got to visit a unique and charming gallery which shows artists from all over the world. The gallery comprises four rooms on the ground floor of this cottage, plus a garden: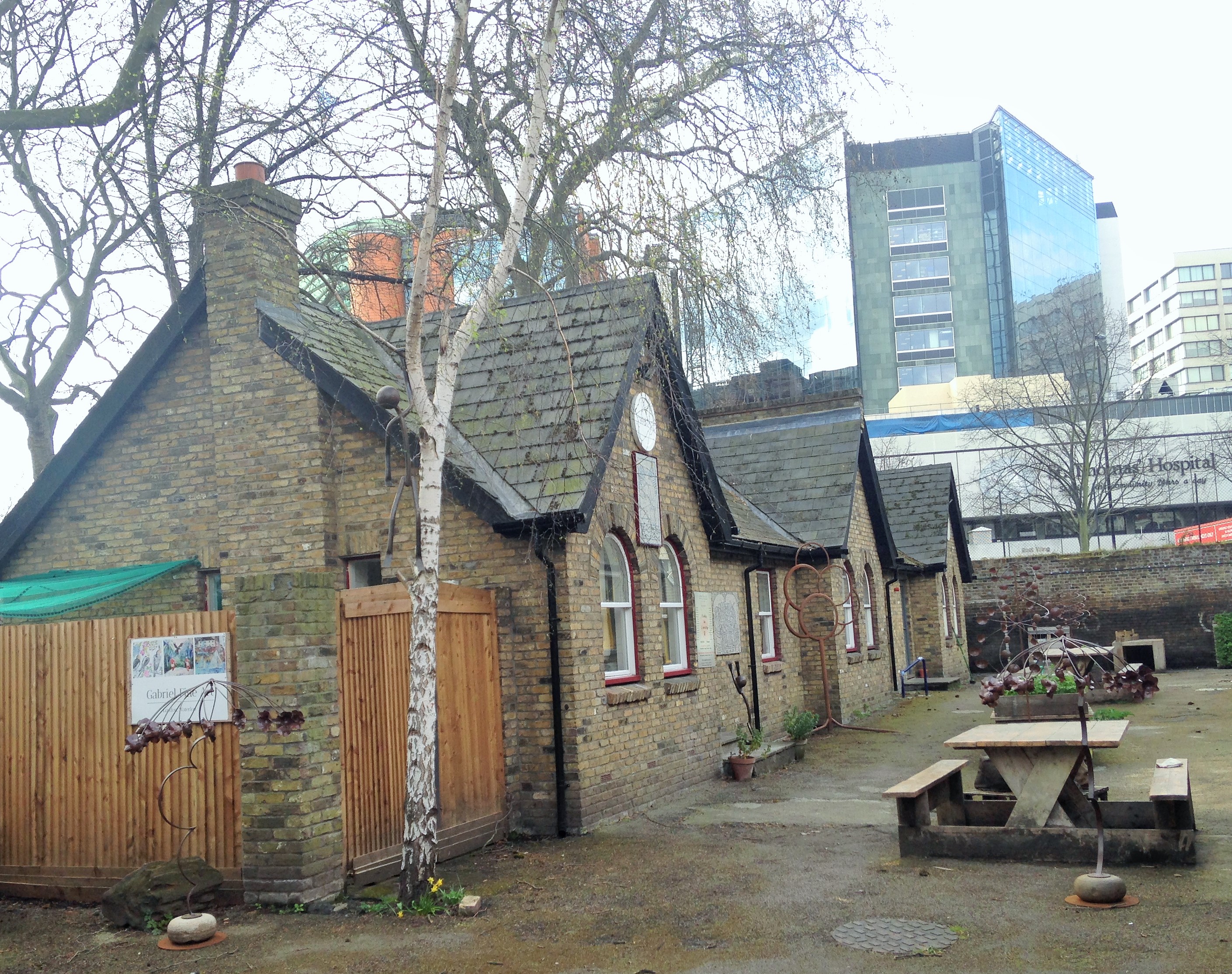 We liked the series of knitted pieces by Sweden's Marta Balogh. This one is called Old Tree and costs £650 + VAT: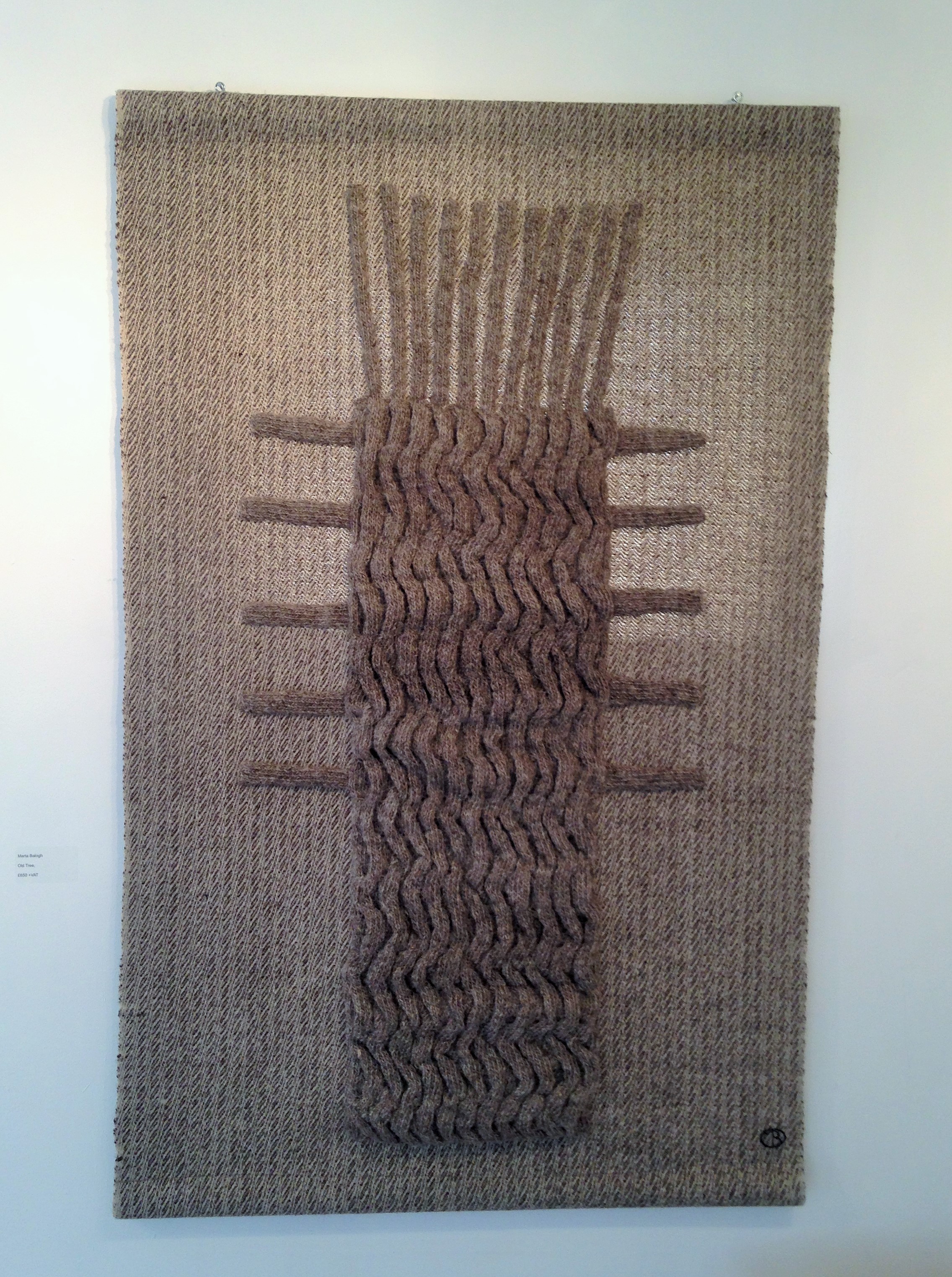 This artist is like the Haitian Lowry. We're not sure of his or her name unfortunately, and Gabriel exhibit more than one Haitian artist, but we really like this: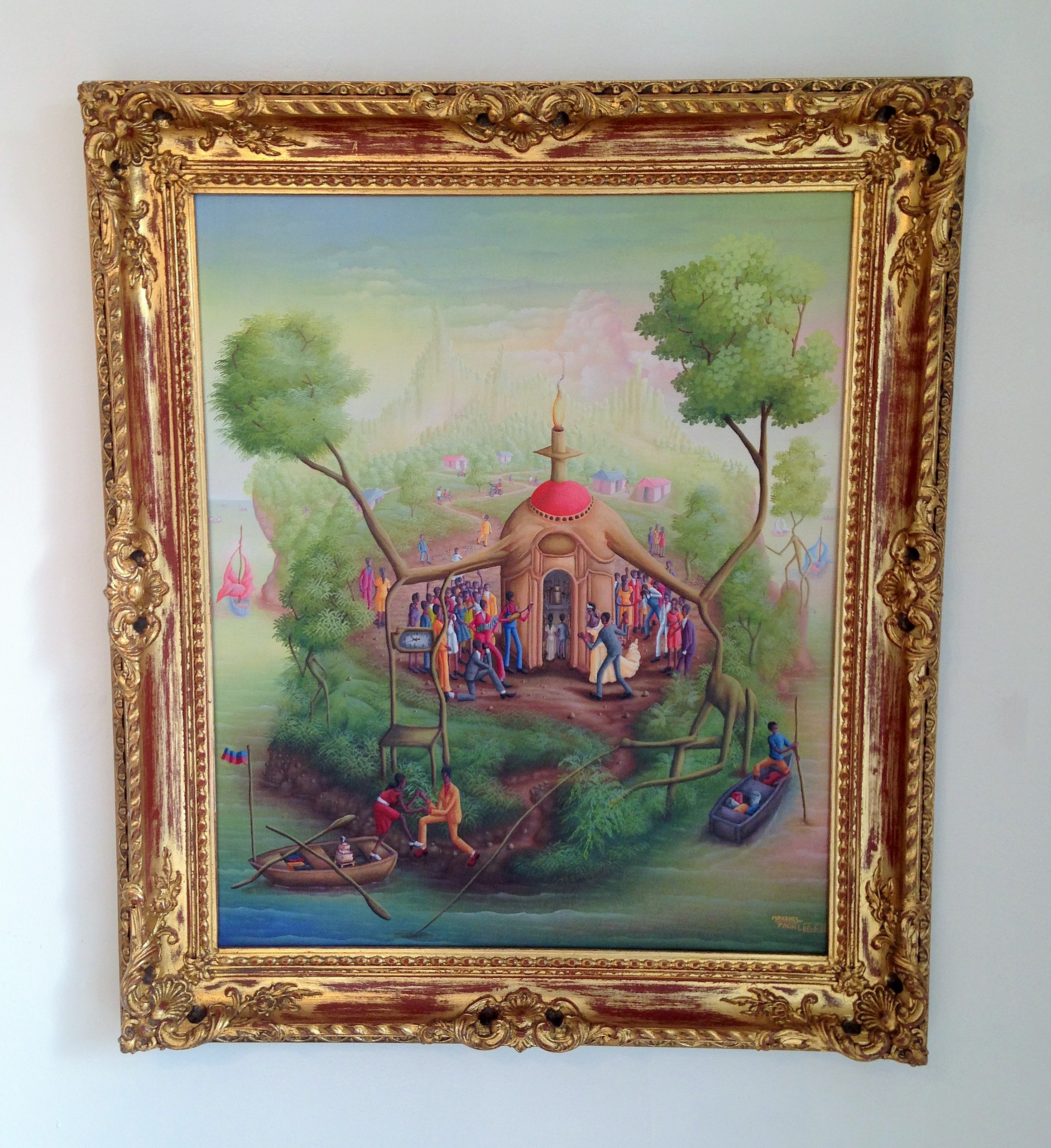 They were keen to show us these colourful works which had just arrived from Tanzania:
They also show some British artists, one of whom was in there meeting the gallery director Beata Maria Rzepecka for the first time.
Gabriel is a child-friendly gallery named after Beata's young son, and they sometimes offer workshops for children and adults (although nothing showing on their rather out of date website at the moment). Go and visit – it's worth the effort – and be sure to ring the bell to gain entry.
Address: Cottage 2, Old Paradise Yard, 20 Carlisle Lane, London SE1 7LG.