The Arts Council snatched away Beaconsfield's funding earlier this year, which, though a sorry day for artists looking to further their creative practice in a former ragged school, has also had a couple of happy by-products. Firstly, Beaconsfield have opened up their windows to the world quite literally, hacking away big holes in their forbidding-looking wall at the front, and replacing them with glass, presumably to entice in new patrons. Secondly, their excellent in-house vegetarian café the Ragged Canteen has started a series of evening events to raise money.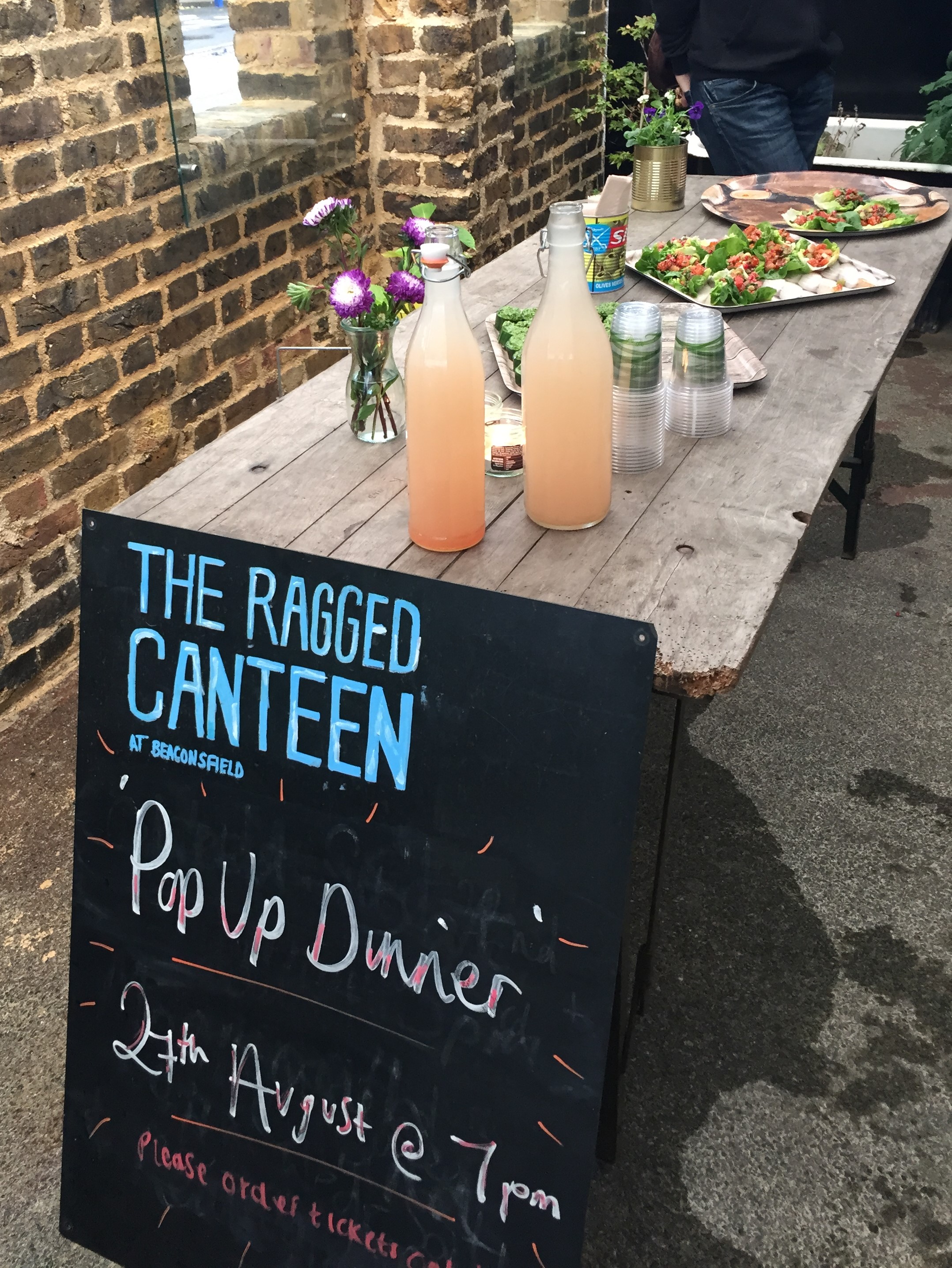 We attended the first of the Ragged Canteen's dinners, and it was a charming evening all round. Excellent value at only £15 for three courses, plus canapés and a drink on arrival – and a musical interlude (pictured below). They have increased the price to £17 a head now, but this still seems very reasonable to us.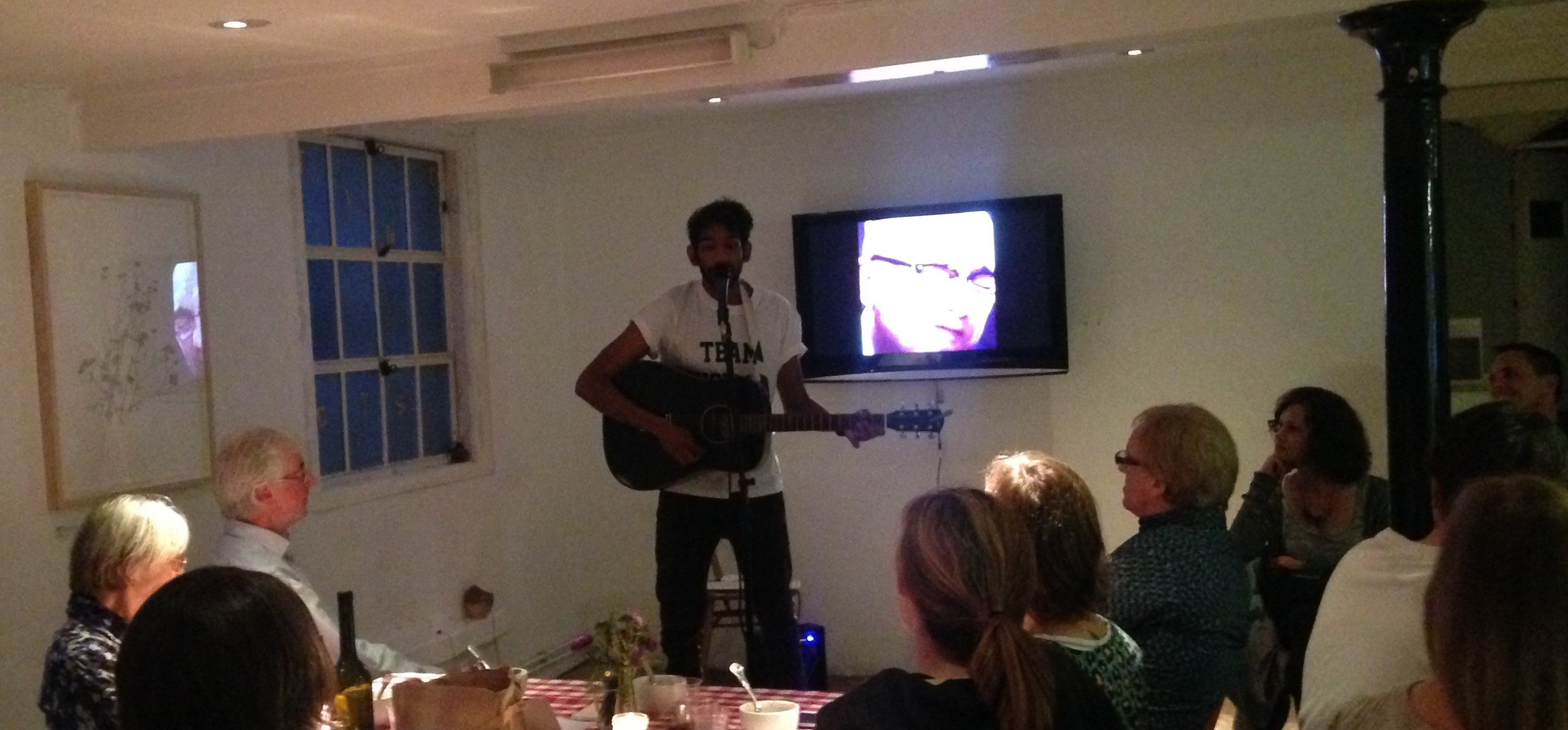 Food runs very much according to the Ragged Canteen's formula of homely vegetarian cooking with a kick to it. The spiced flatbreads (pictured) were the winner of the evening.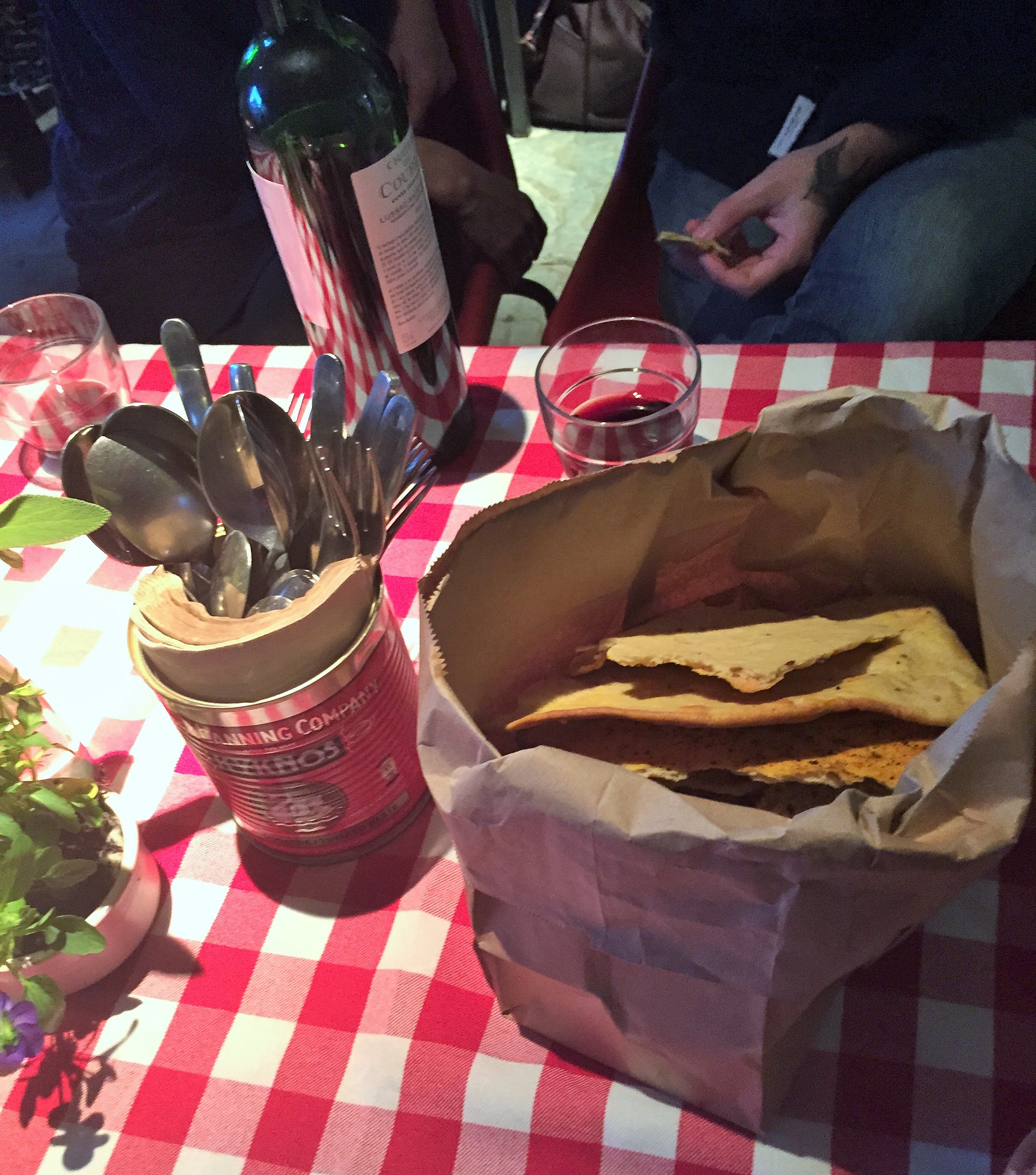 The first event sold out, so get in quick before the next, coming up this Thursday, goes the same way – tickets here.