Souk River Lounge has now closed and been replaced by Cottons.
Did you know there's a rather good North African restaurant in West Kennington?
Souk River Lounge is the most recent opening of a chain of three restaurants. It's in St George Wharf, between the Riverside pub and the appallingly named Steax & The City, and, as its name suggests, it faces the river. There's plenty of outdoor seating for when the weather is good, or for smoking shisha: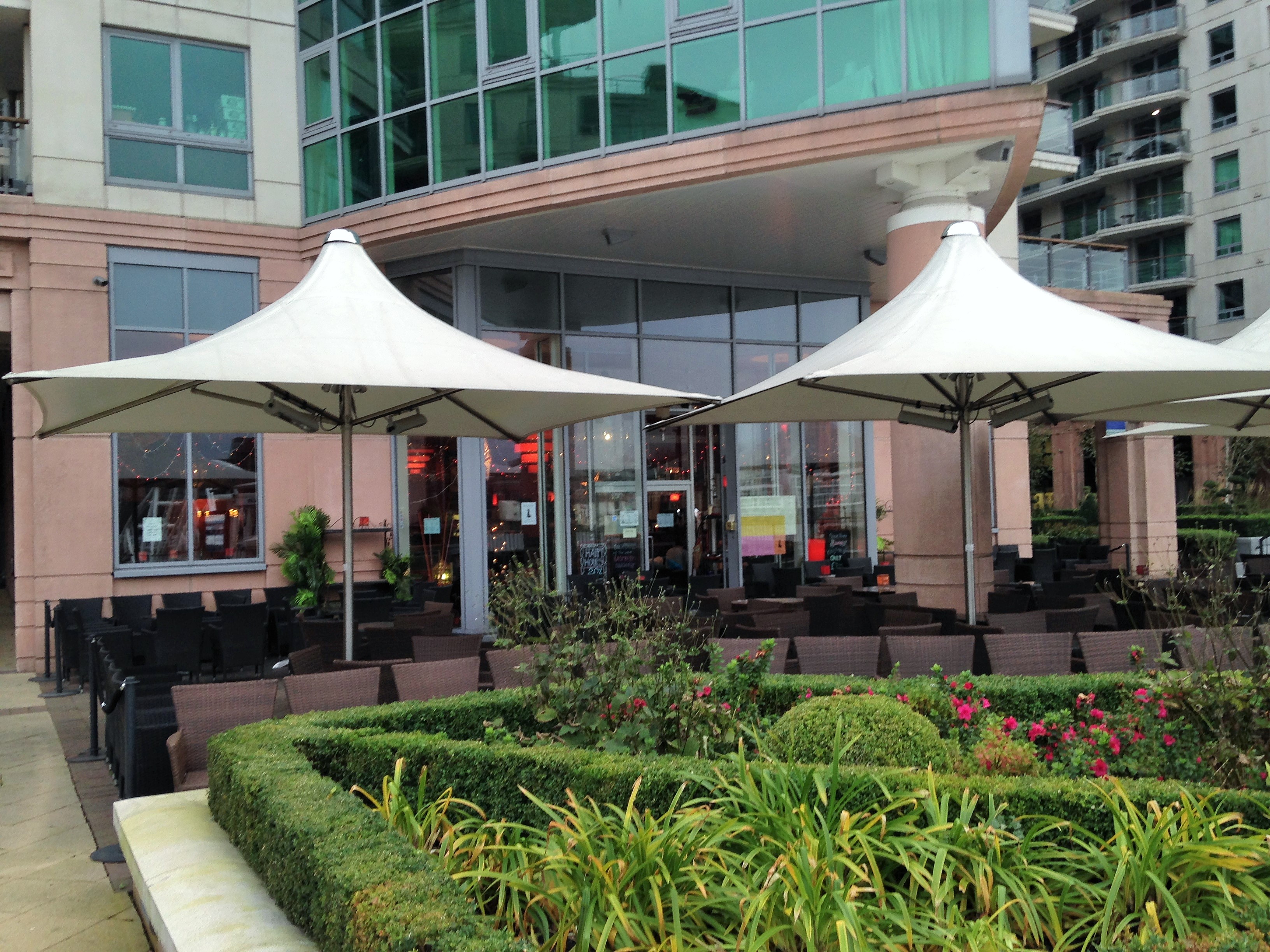 We were reminded of our visit to Pop Art Sushi (also in St George Wharf) in that we were pretty much the only people in there for a late lunch. We believe it's more of an after-work hangout, especially on Friday nights when they have belly dancing and apparently get very busy (they're open every day from 10am to midnight except Sundays when they close at 11pm).
Moroccan cuisine has become rather unfashionable of late, perhaps because it was fashionable in the late nineties when Momo opened, but it can be great and Souk do it well. This soup with warm pitta was delicious for just £3.95, as was the Moroccan classic chicken tagine for £10.95.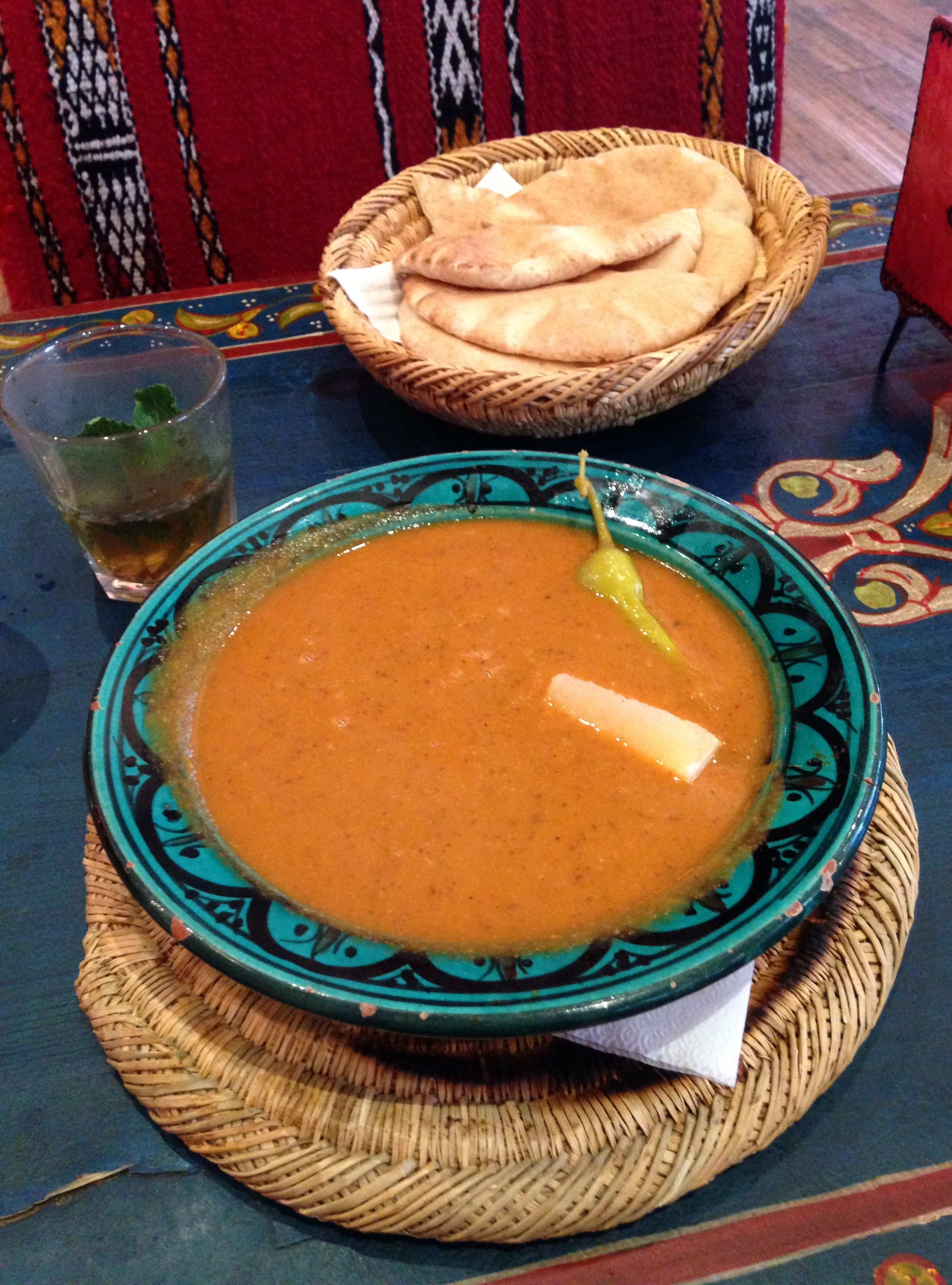 The interior is quite something: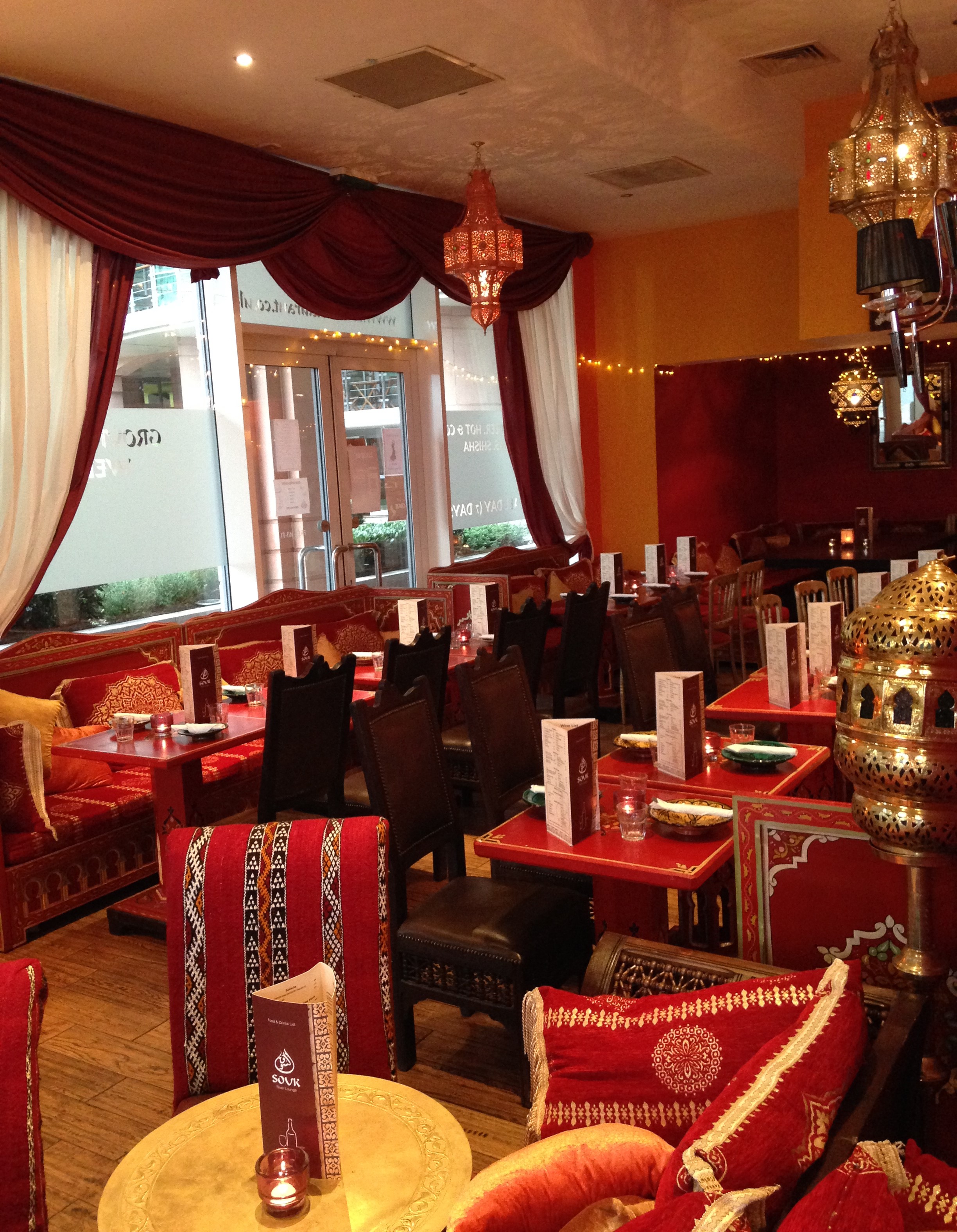 So is the bar: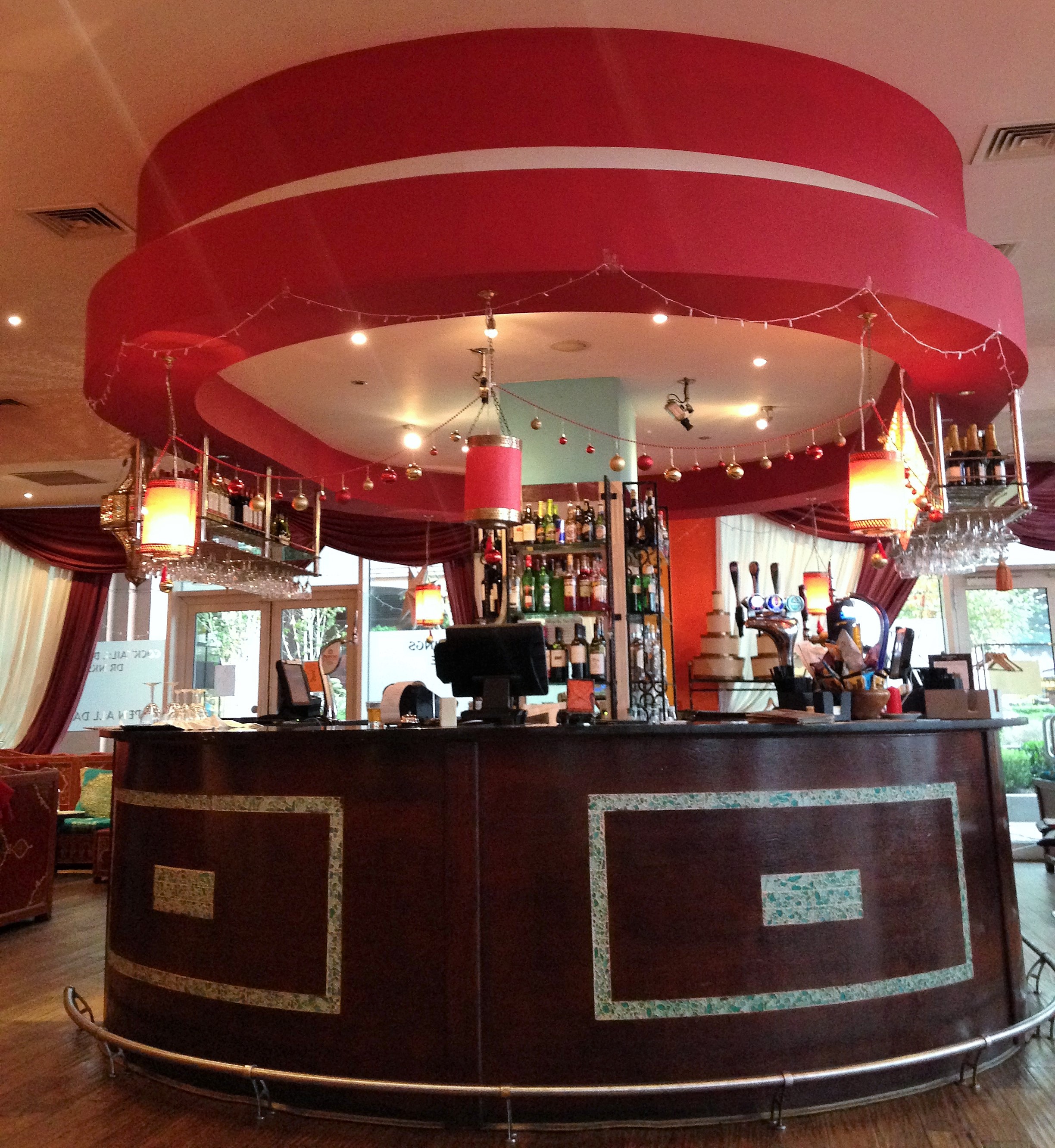 It's worth ordering the fresh mint tea for the pot alone: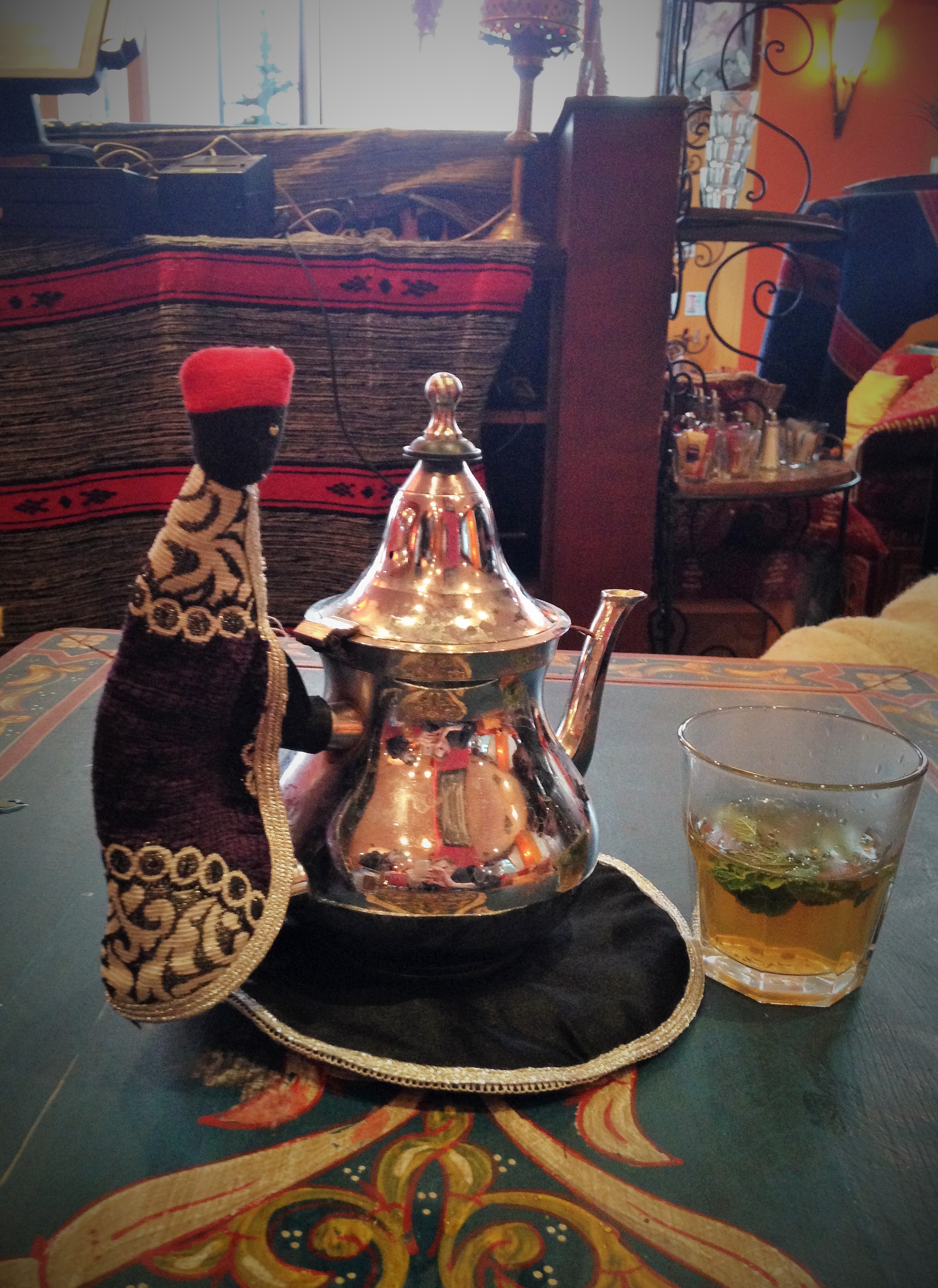 Address: 12 Flagstaff House, 9 St George Wharf, London SW8 2LE.