Cottons started as a long-running and popular Caribbean restaurant in Camden. Now the Cottons chain is in all four corners of London, with branches in Notting Hill, Shoreditch and West Kennington – they've taken over the riverside site at St George Wharf that was previously occupied by the Moroccan restaurant Souk River Lounge.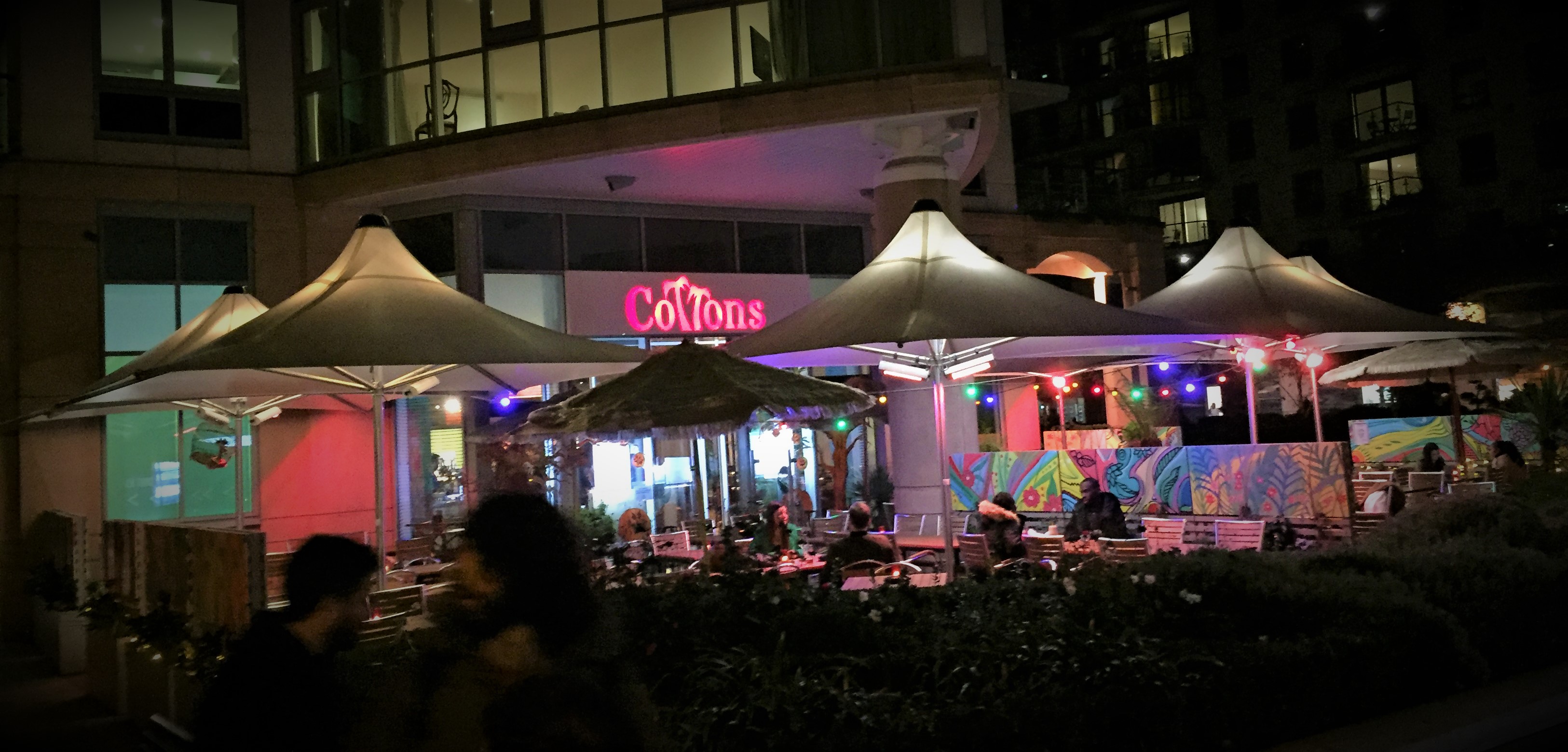 It's hard to imbue St George Wharf with character but Cottons have given it a fair shot with this colourful wall mural: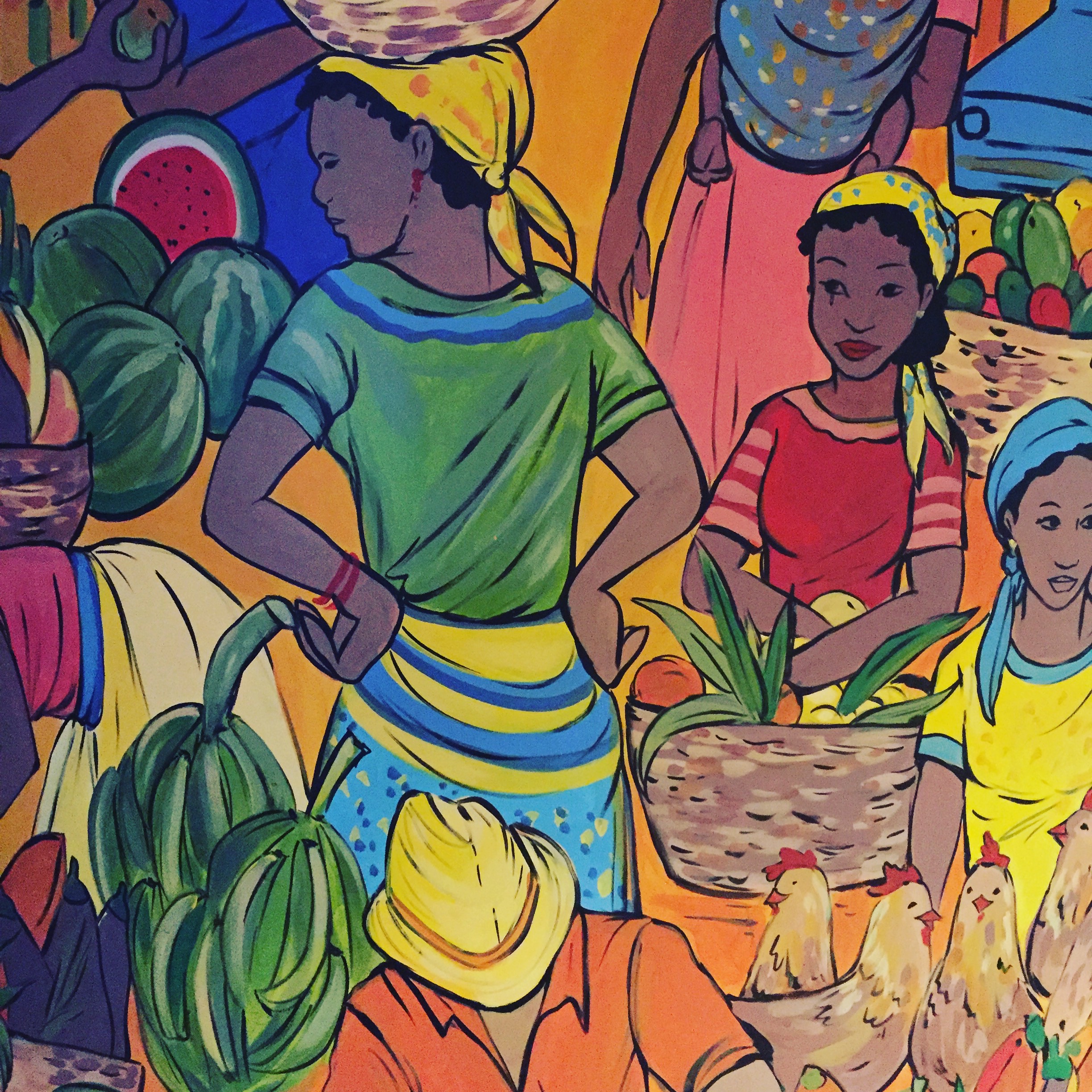 The centre piece of the restaurant is the bar, with many different rums on offer: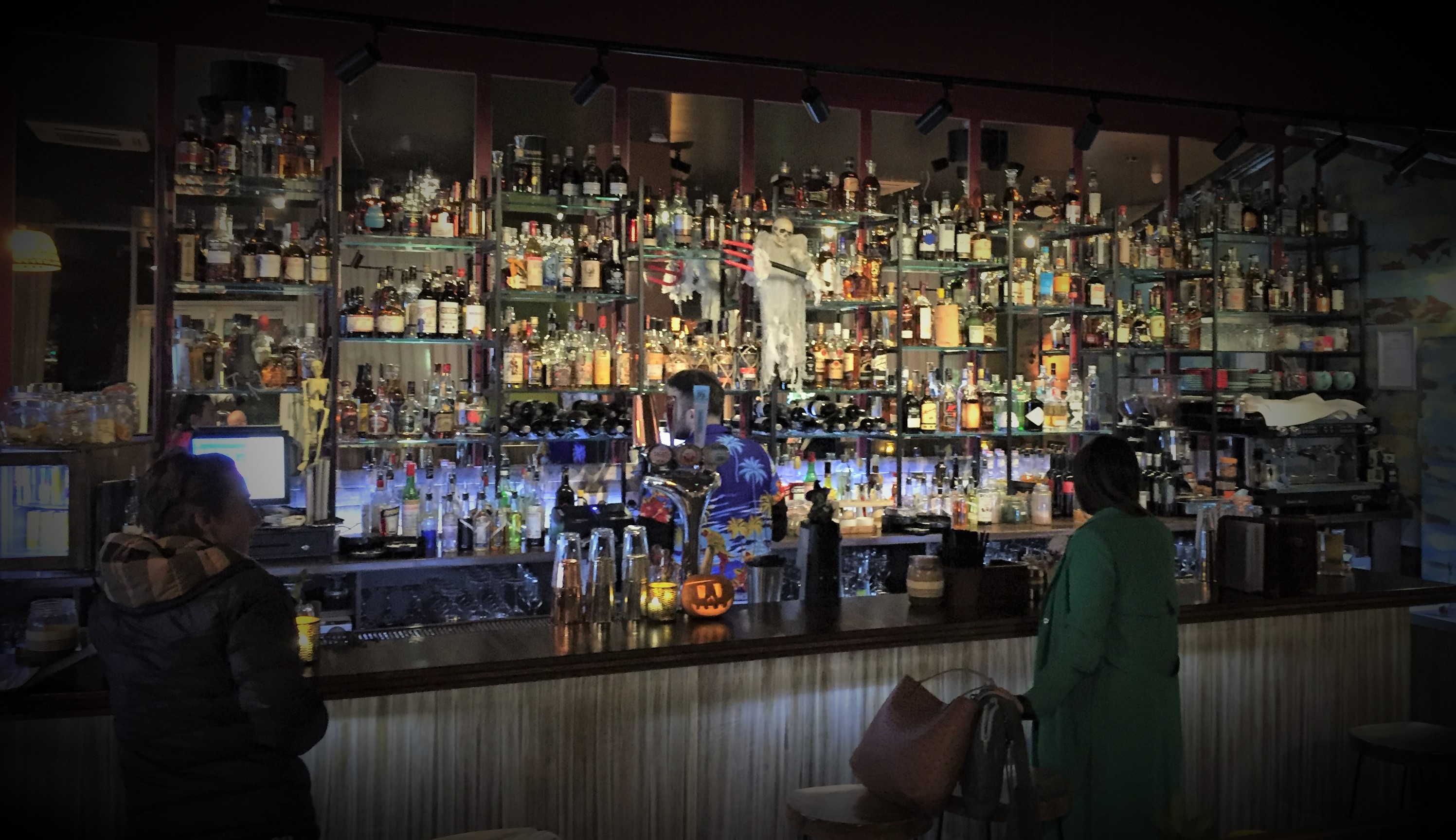 This seafood platter with rice & peas, plantain and jerk sauce was top notch, as you'd hope for £18.50. In true Kennington Runoff tradition, we enjoyed it so much we tucked in before taking the photo: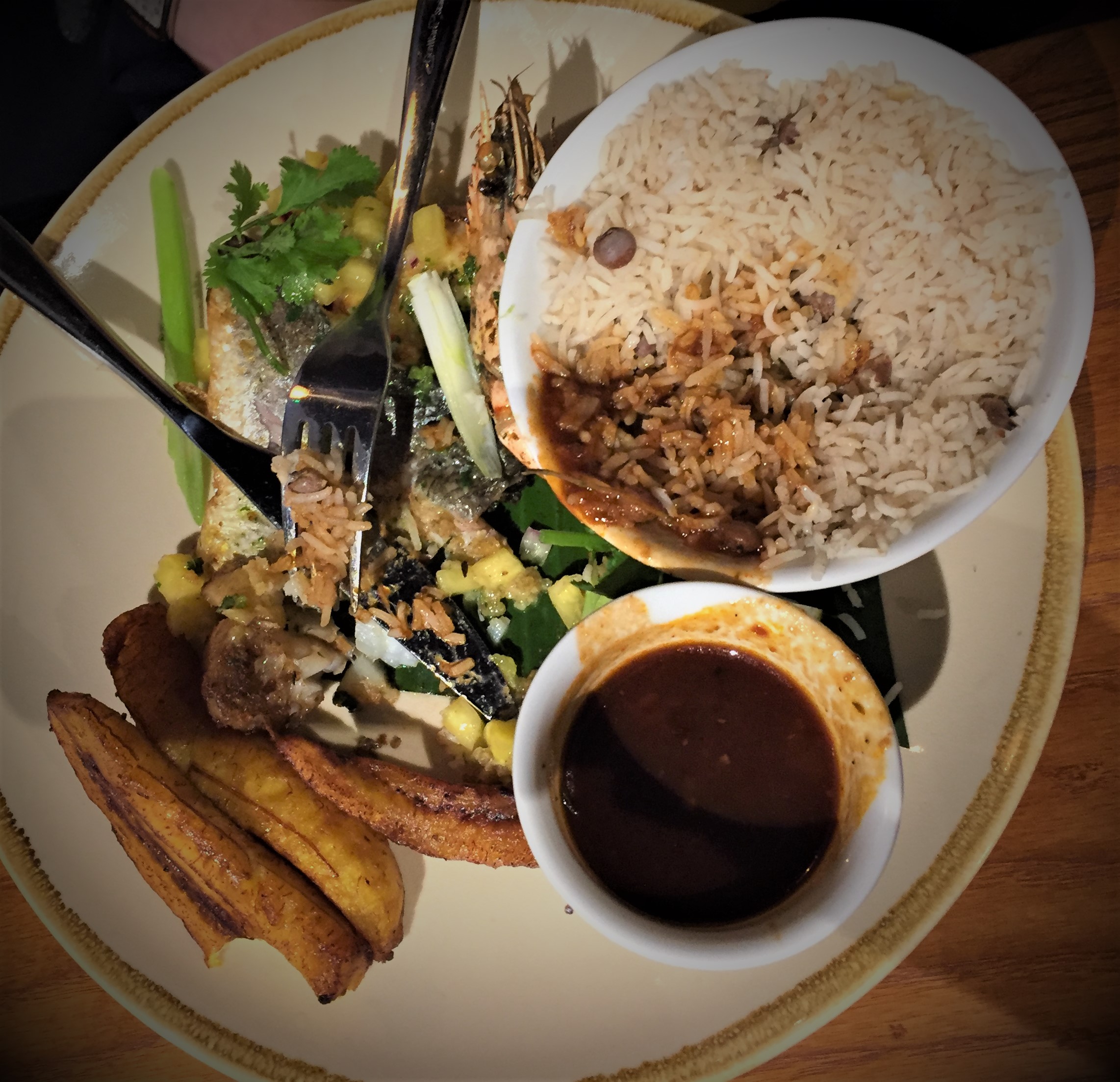 Less successful was this order of vegetable coconut rundown for £12 – basically just some veg in an over-flavoured sauce. They should really add a vegetarian jerk option to the menu.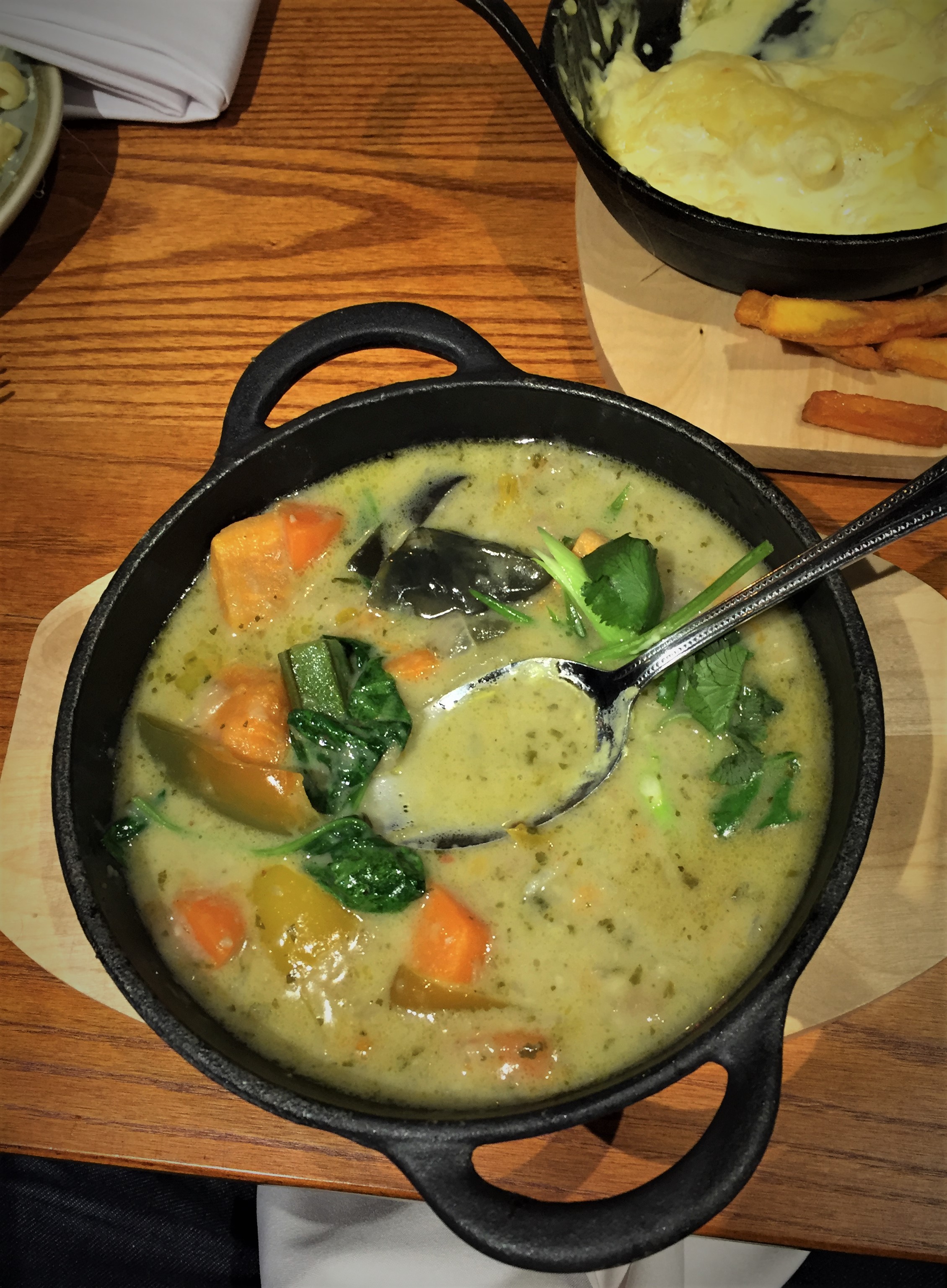 We went along on a Friday night and they were playing the greatest hits of dancehall too loudly for our middle-aged tastes, but the restaurant certainly has a party atmosphere you won't find elsewhere in the area, except perhaps on Walworth Road late at night.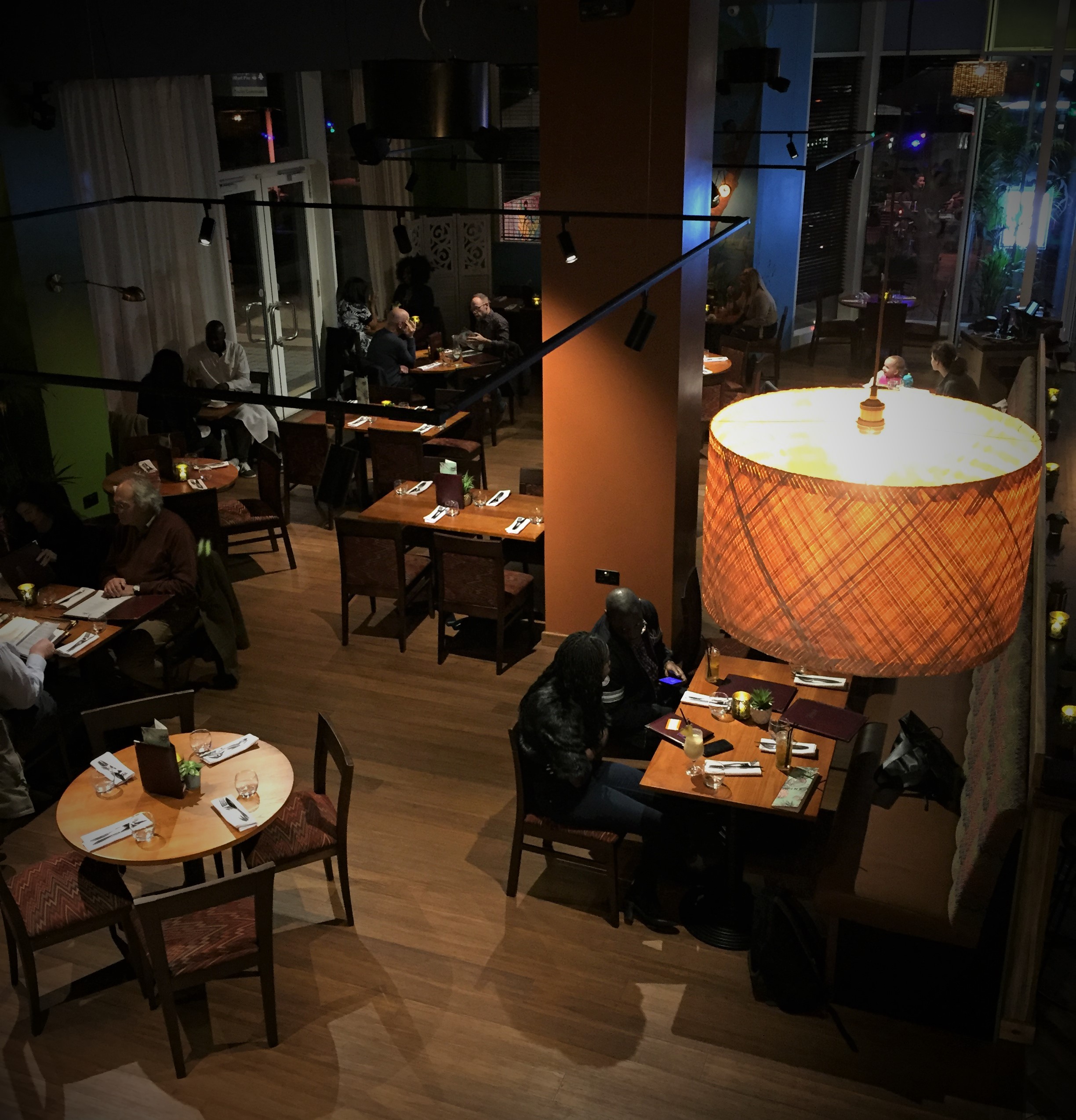 They do a daily happy hour on cocktails (£6), wine and beer (Carib for £3.50 a bottle) from 5pm-9pm and a bottomless brunch from 11am-5pm Friday, Saturday and Sunday which we plan to try soon.
Cottons Vauxhall. Unit 12 Flagstaff House, St George Wharf, Vauxhall, London SW8 2LE
T: 0207 091 0793