Positives: Ingenious use of outside space bringing several new street food options to the area. Sometimes they offer free filter coffee. They're open weekday day times from 11.30am to 9.30pm, but tomorrow is the start of their last week for the year due to inclement weather. See our original review here – but all the stalls have changed since then. Here were the menus on our recent visit:
Negatives: There's no escaping the fact that this is the outside area of the Lightbox nightclub and not actually a garden by any stretch of the imagination. There aren't too many veggie options. In fact there aren't as many stalls as when the "garden" opened last year, and those that are there haven't taken as much trouble over their appearance.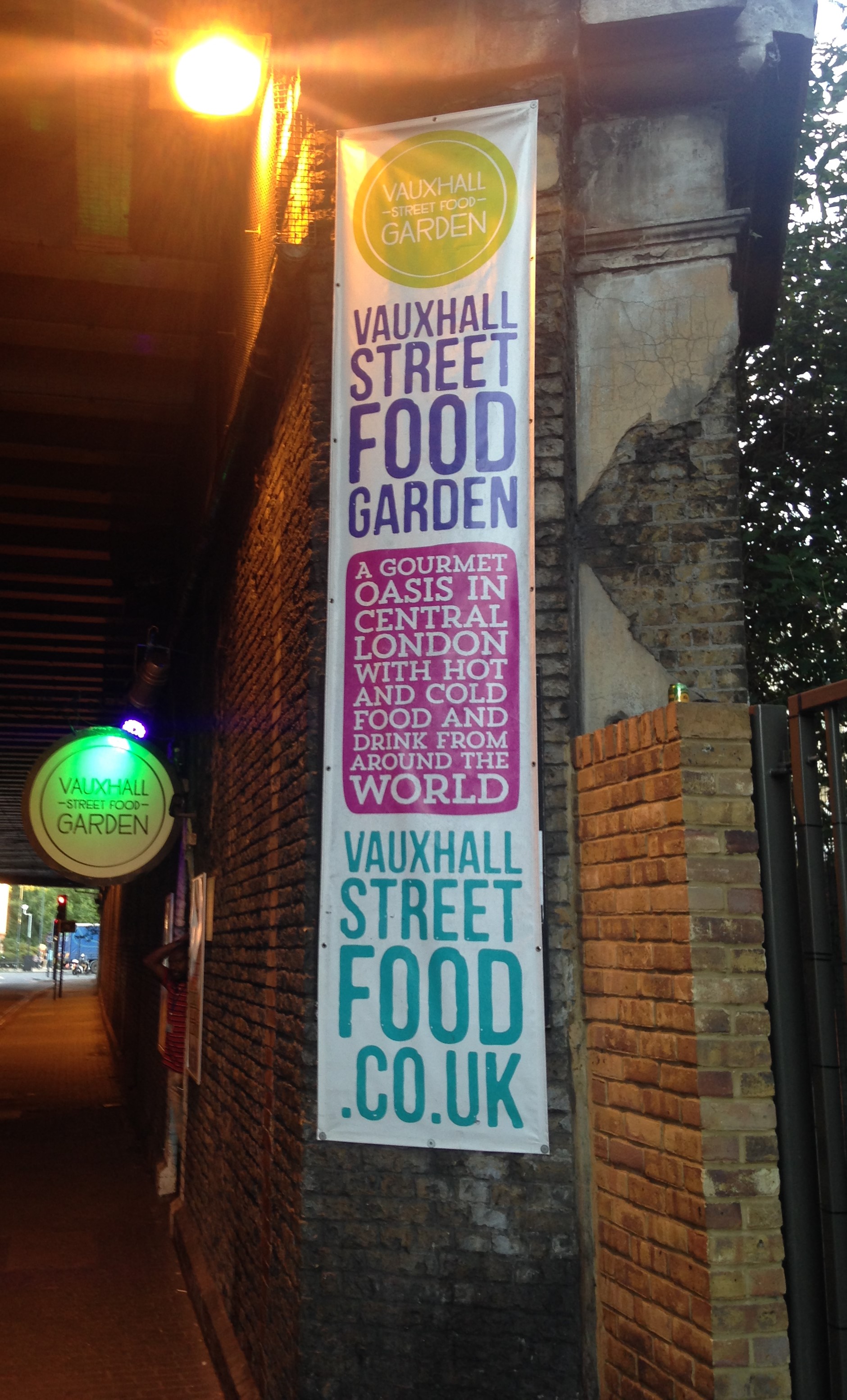 Hygiene rating: N/A
Address: 6A South Lambeth Place, London SW8 1SP
Come back next Sunday to see what's at no. 6.