Sadly Counter closed down in June 2017. Let's hope they reopen.
Counter have stepped up their food game, with the recruitment of a pedigree new chef – Mahrez Loukal, ex of Quaglino's  and Chez Bruce, has come in as Head Chef and frou-froued up the menu with a touch of Gallic class. The brasserie staples (burger, steak, veal chop) are still there, now rubbing shoulders with wild sea trout & Granny Smith apple tartare  (pictured), tartiflette and pigeon.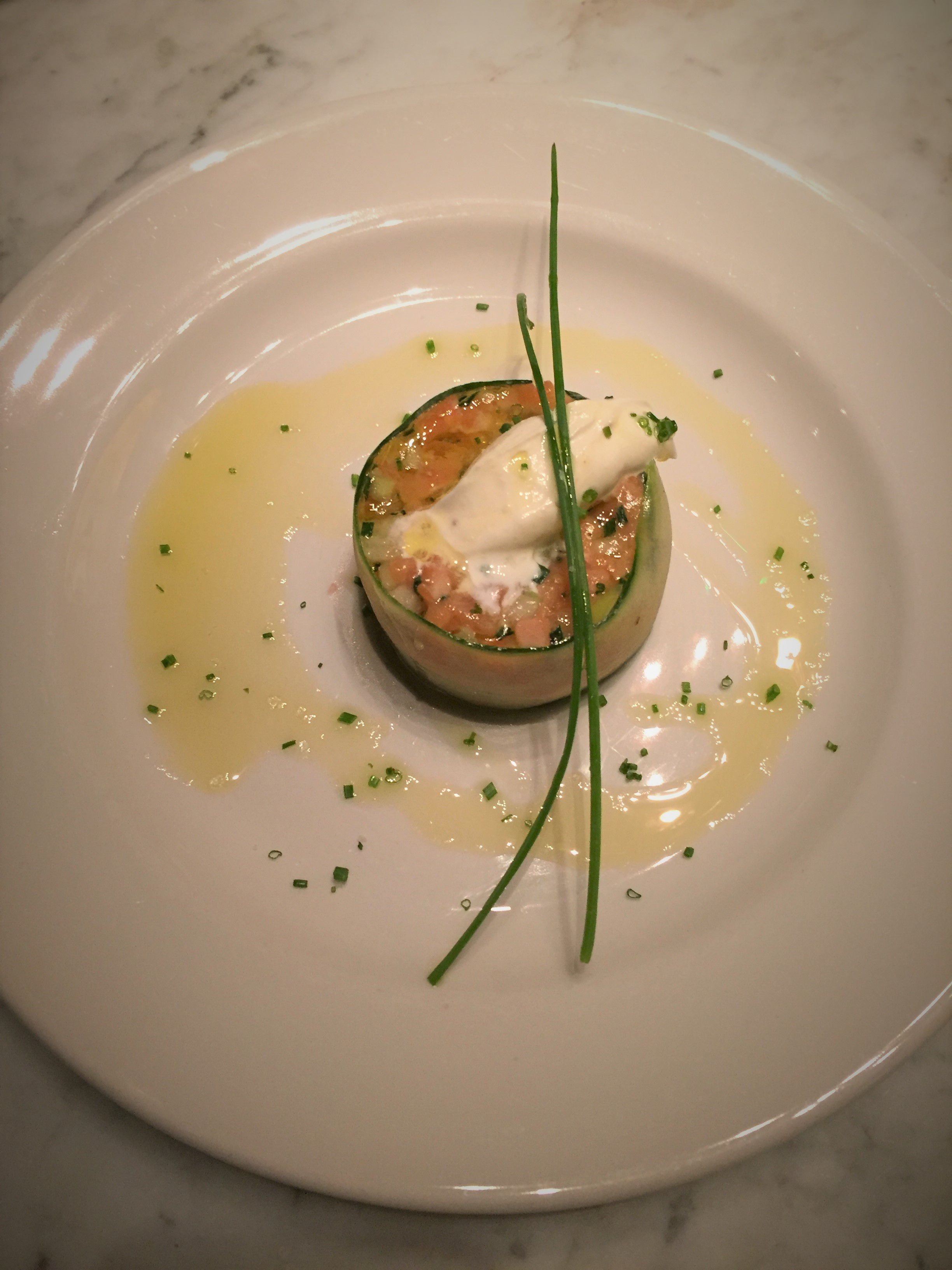 Our other choice of starter was the decidedly un-French duck tacos, which Chef Mahrez has yet to banish from West Kennington:
The honey glazed wild salmon fillet, grilled artichokes & dandelion leaves (pictured) was the highlight. No clues on the menu as to whether the dandelions were provenance Pleasure Gardens, but we are hoping that's the translation of its 'Seasonal' claim.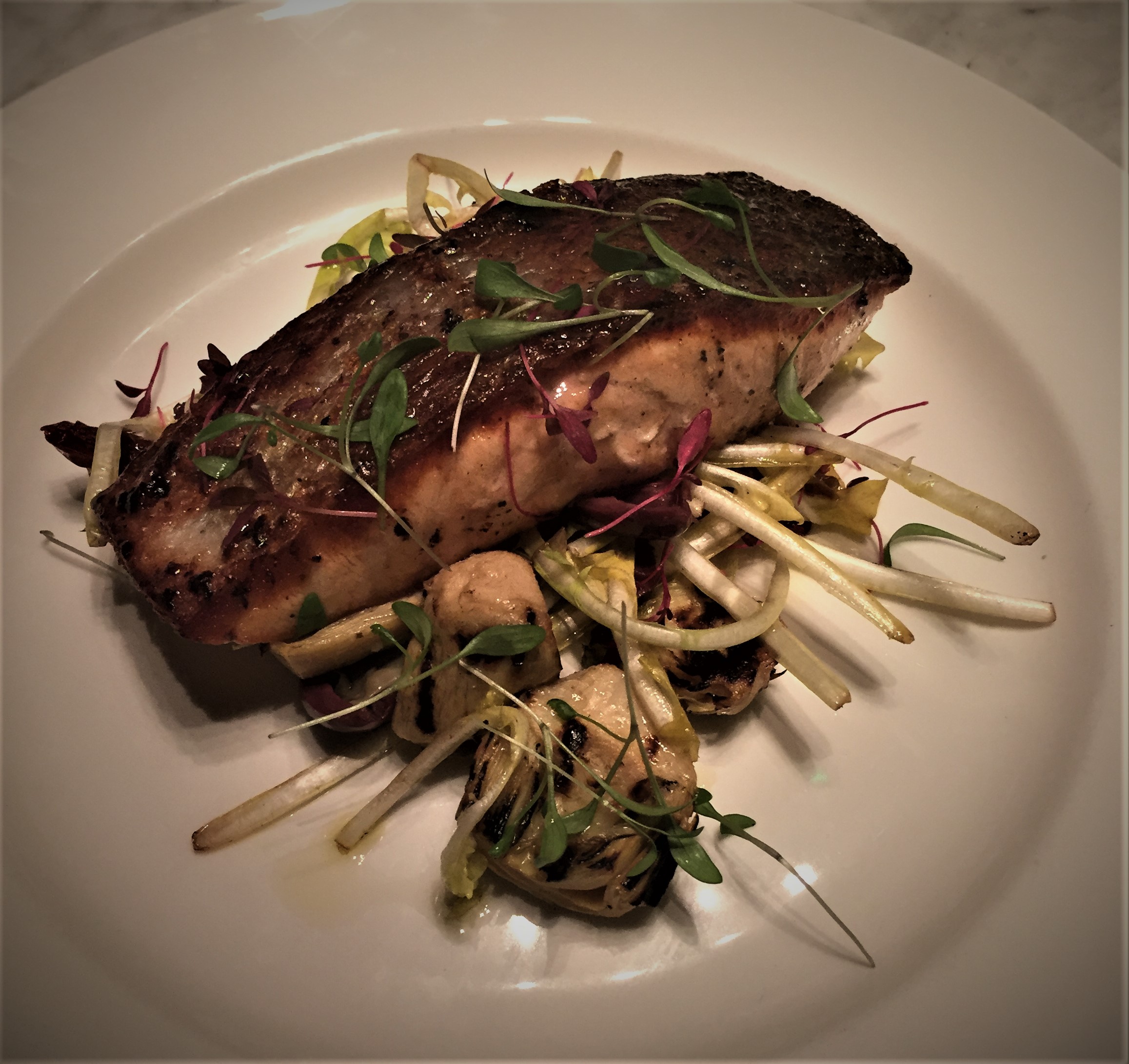 For those of you who are in the throes of Veganuary, there's the Quinoa Hot Pot: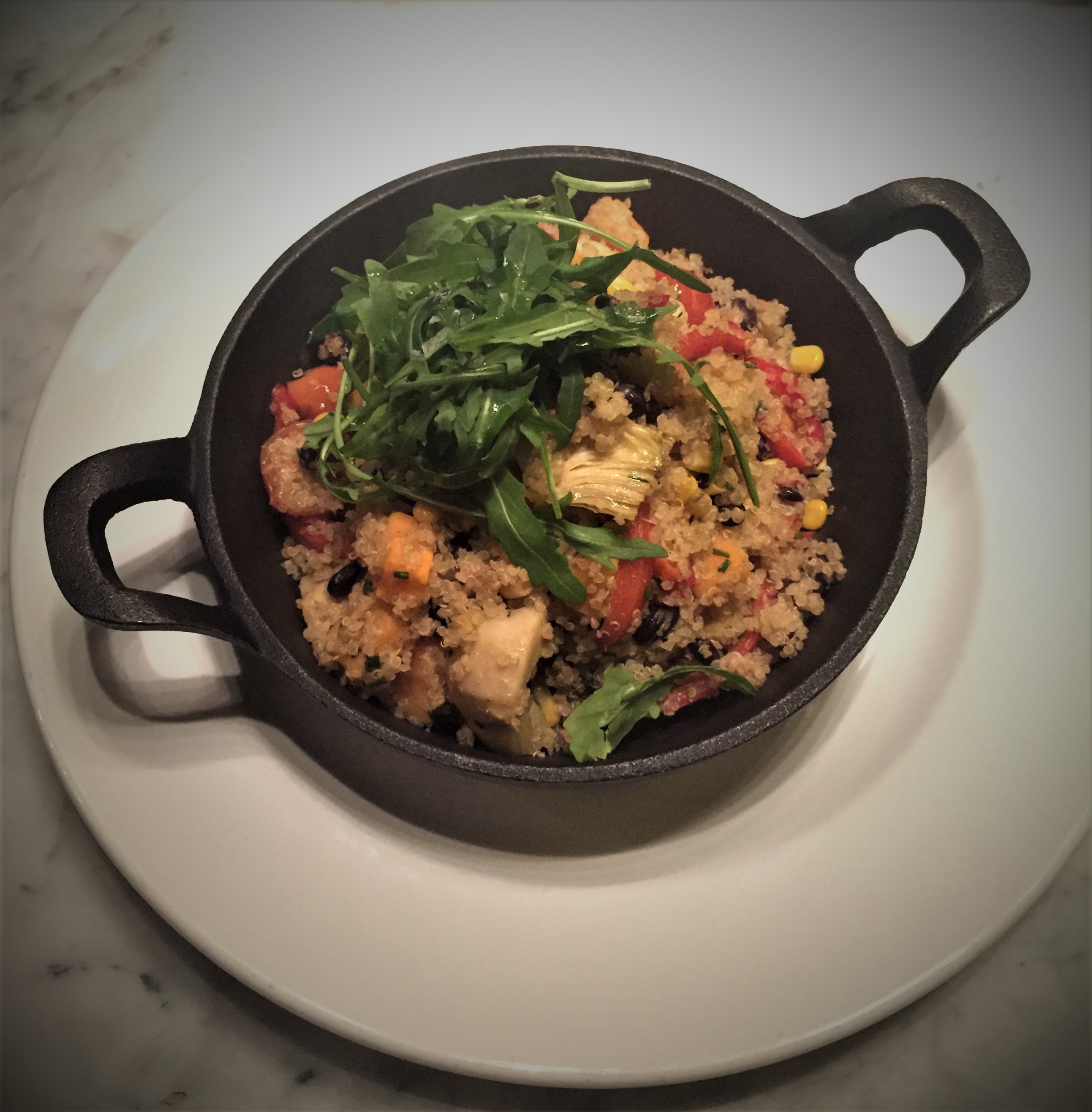 If you haven't been back to Counter since the excitement of its opening months, now would be a great time to return for brunch, lunch or dinner.
Address: 50 South Lambeth Place, London SW8 1SP
opening hours:
Monday to Thursday    7am-12:30am
Friday    7am-1:30am
Saturday    9am-1:30am
Sunday    9am-12:30am