OK, The Paperworks is technically outside the borders of Kennington but it's nearby, it's run by North Kennington's own Corsica Studios, and it's great so we're including it here.
It's a temporary, outdoor street food, bar and music venue in a long-disused space owned by Peabody.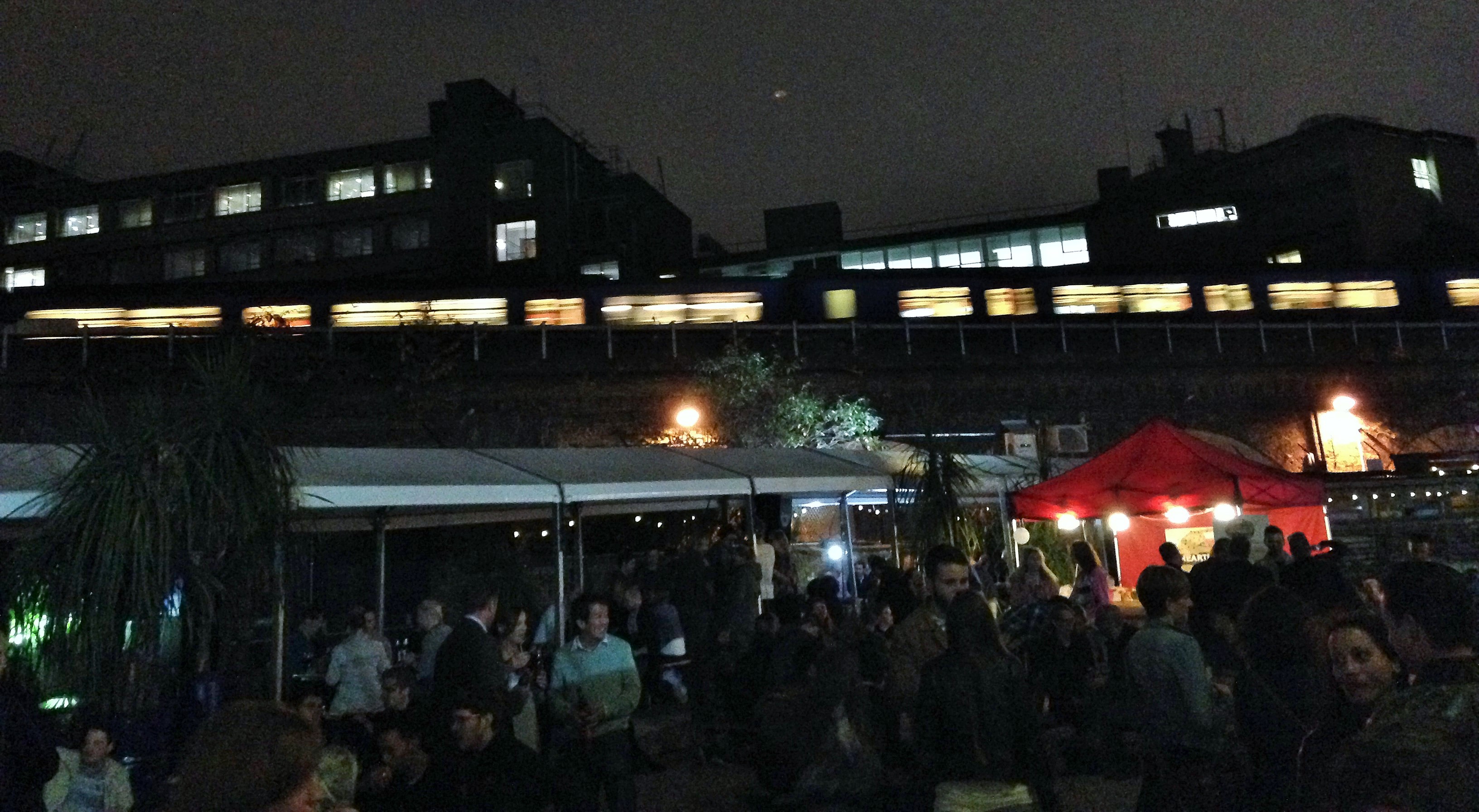 With a train line running along one side and the remnants of a factory at the other, it looks like something Secret Cinema would have built to host a dystopian film screening, but it's not – the iron protruding from the brick wall is authentic industrial debris that has been there for decades.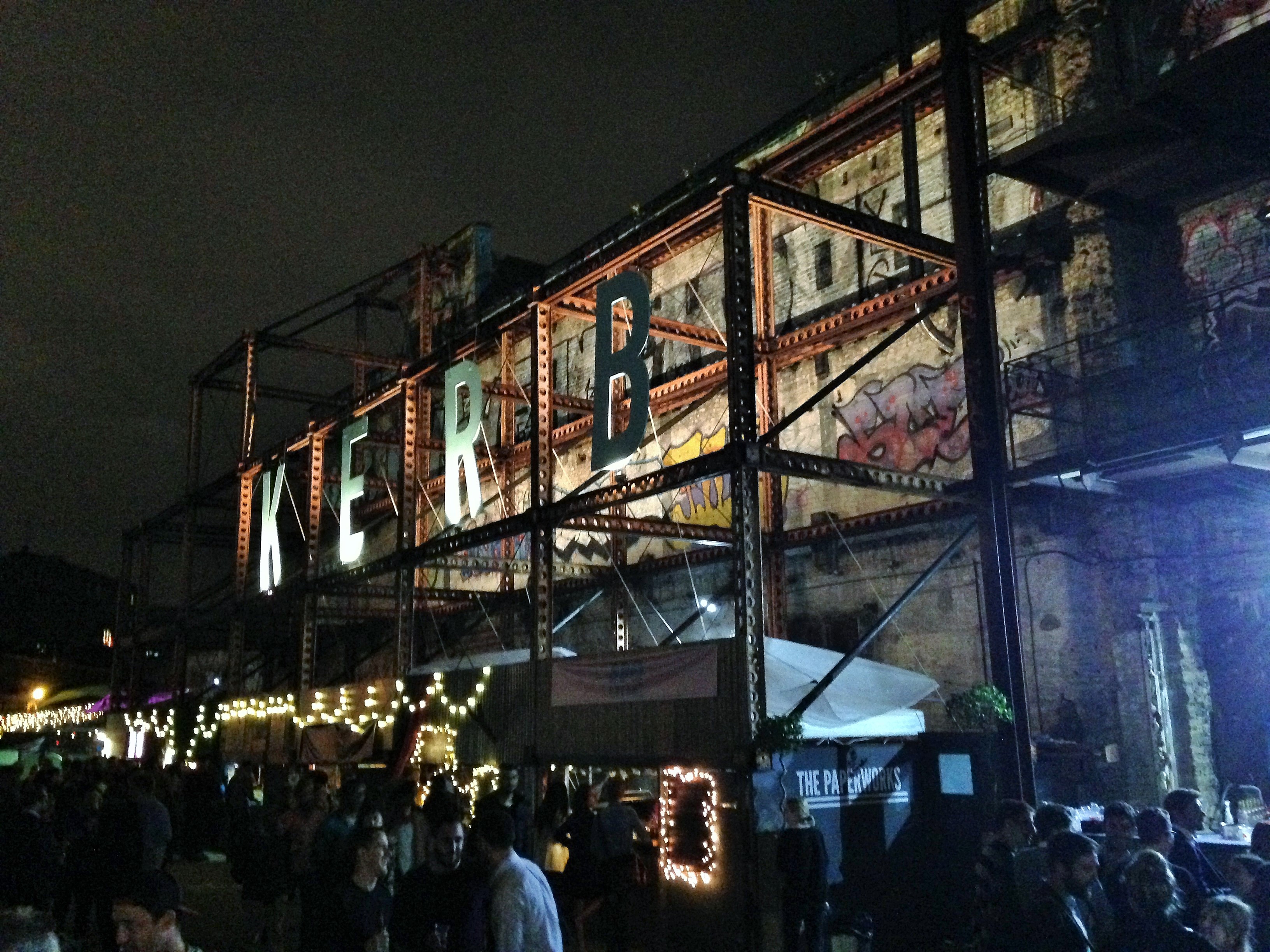 It's open Friday to Sunday evenings and tomorrow sees their third of four markets by street food specialists KERB (there are also more limited street food options on Saturdays and Sundays). We went along last Friday, when it was Time Out's no. 1 thing to do in London. There were craft beers, ten or so food stalls, live music and DJs with a Latin flavour, and a cool crowd leaning young but covering all ages.
Once the weather gets cold the plan is to convert it into more of a covered space, then eventually flats will be built here, so make the most of it while it lasts.
Tomorrow's event runs 5pm to 11pm  at The Paperworks, 48-50 Newington Causeway (north of the Southwark Playhouse, on the other side of the road).