it seems Sirena's closed in August 2016 – see comments below.
If you're going back to work tomorrow and you need cheering up then get yourself down to Sirena's for lunch. Sirena's is an old-fashioned mom and pop Italian restaurant that has been operating since 1991 in the basement of Southbank House, an office building on Black Prince Road, yards from the Thames.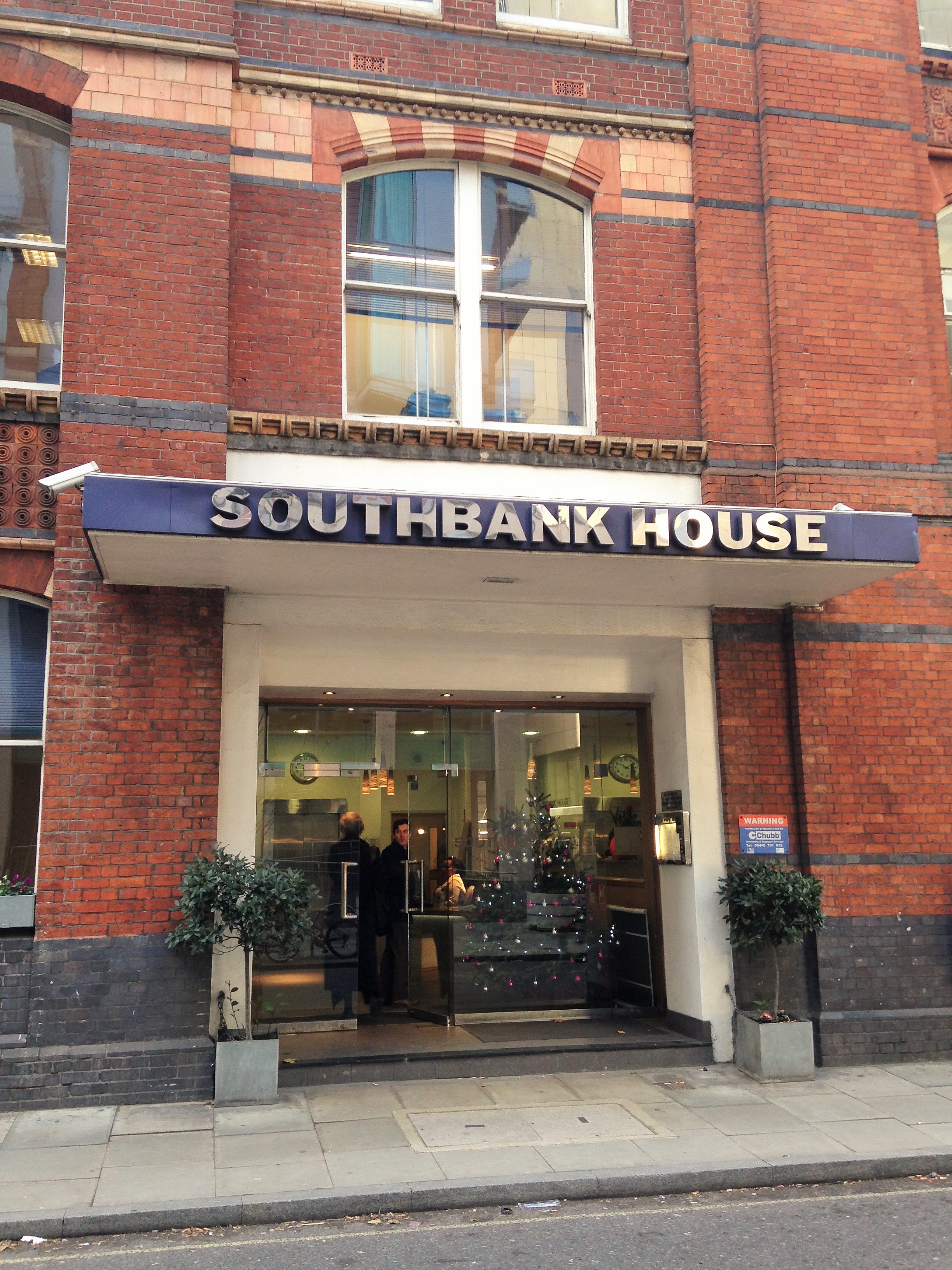 Here's the rather unpromising entrance: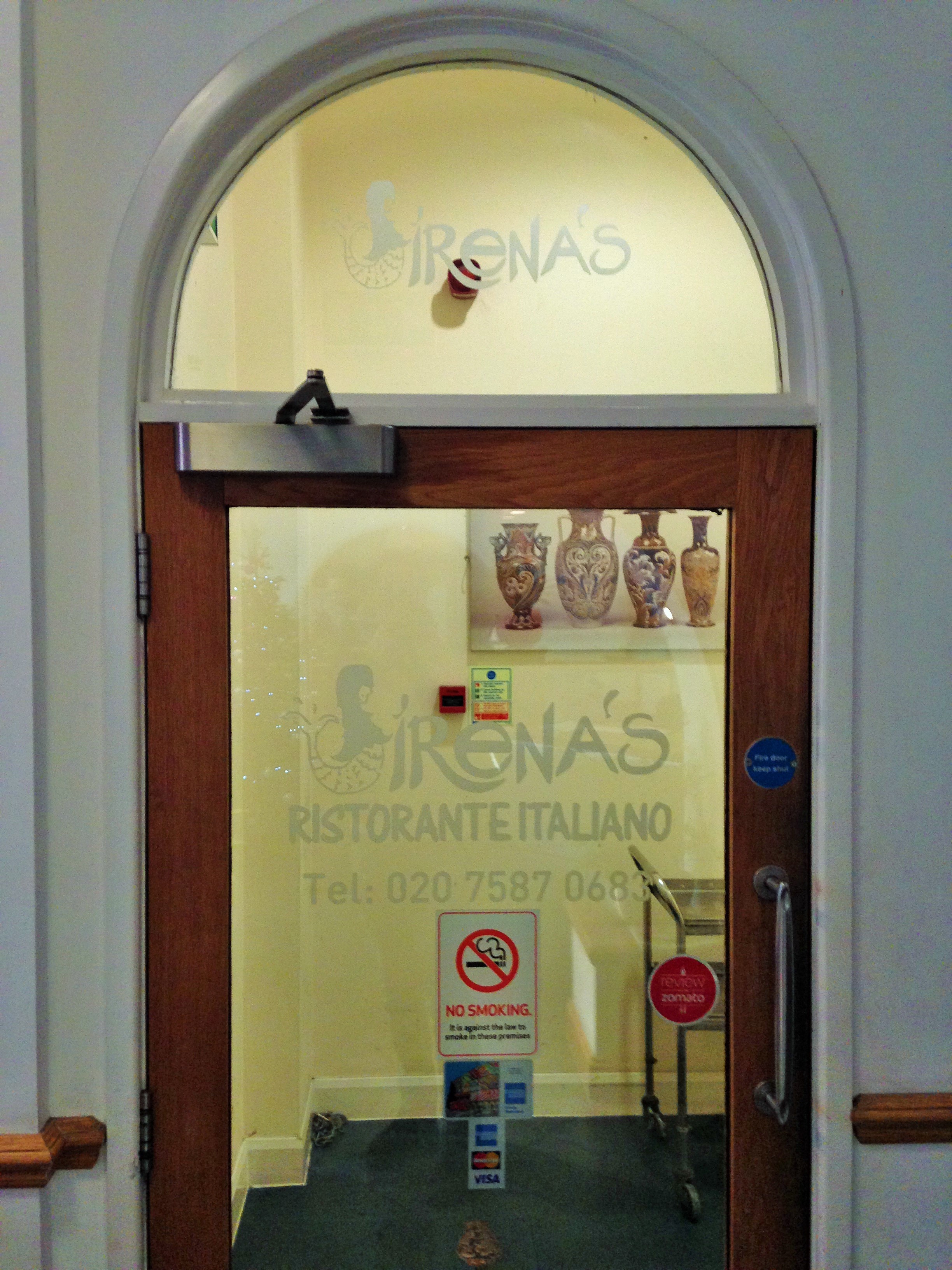 But once you get downstairs the interior and the friendly welcome of the staff will bring a smile to your face.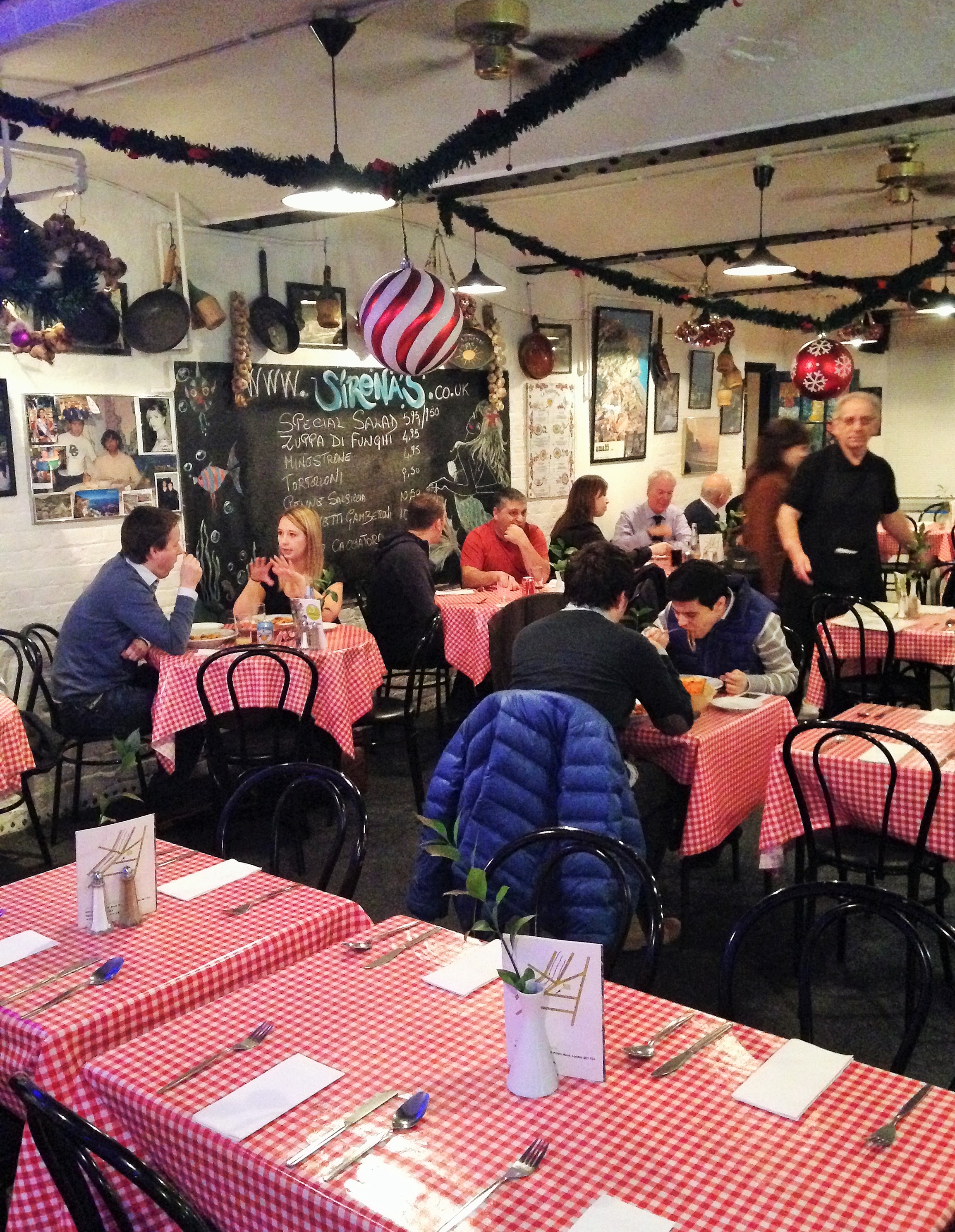 It's always busy at lunchtimes – they have a real devoted following, mostly made up of workers from nearby offices. You might want to book but you can't do this online – phone them on 020 7587 0683. Their website is worth a look though – it would have looked out of date in 1991.
The food is typical, homely Italian fare with an emphasis on dishes from the South, where the founders Walter, Silvano and Carlo are from. They do a mean garlic bread pizza to start: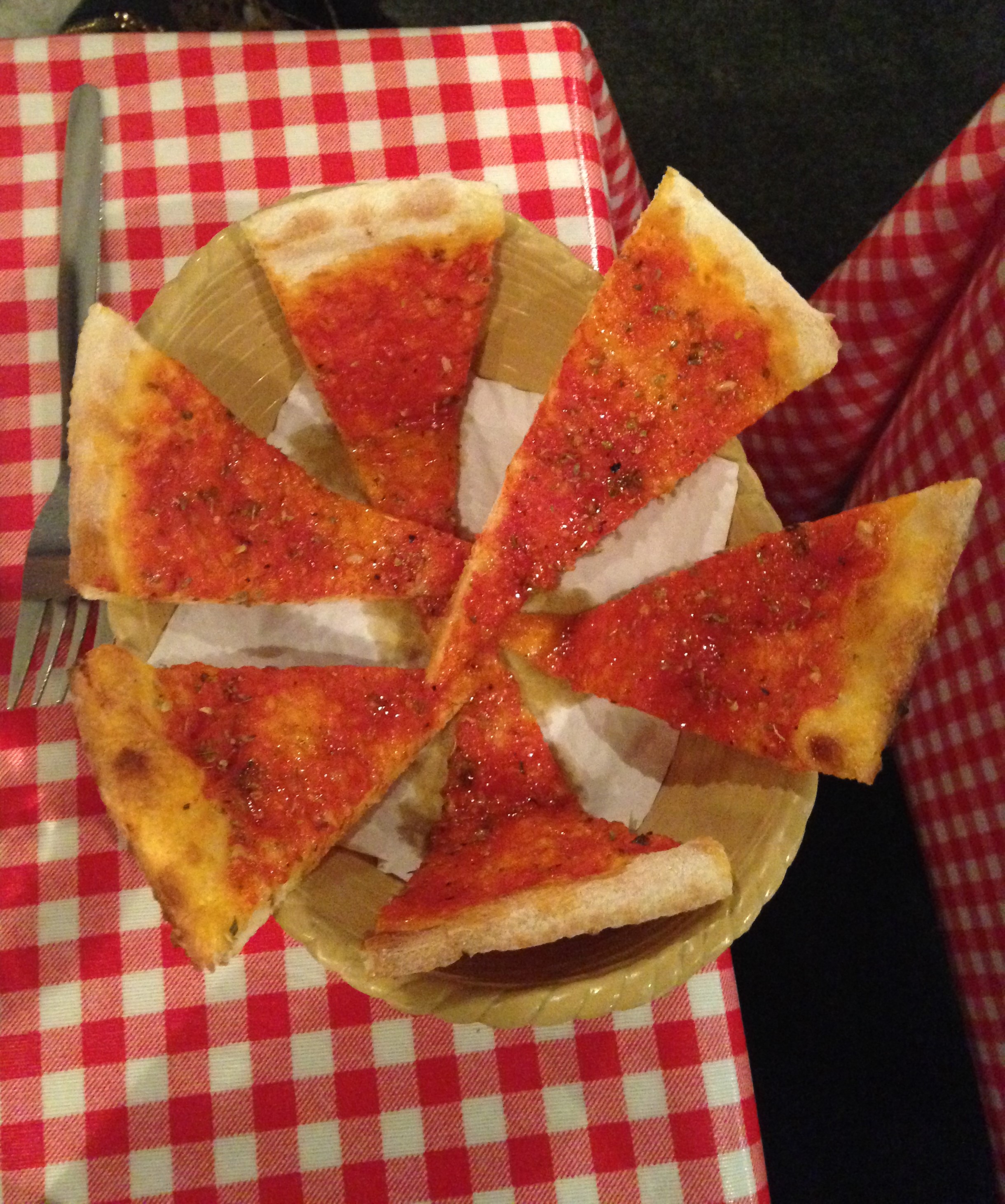 This is a special of tortellini with spinach, ricotta and courgettes. They make cold versions of the specials and bring these out on plates to show you what they look like.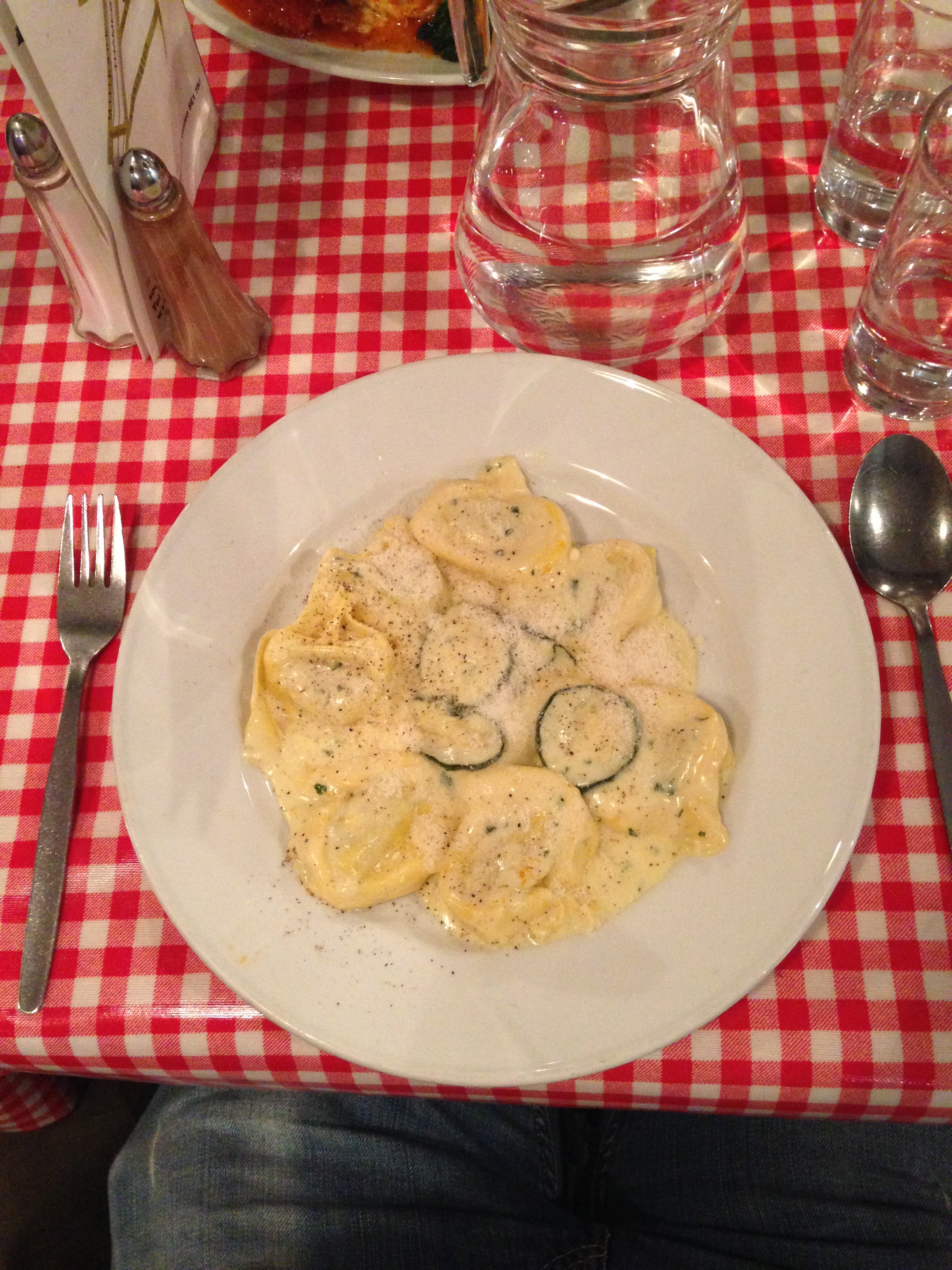 And for dessert, they have a trolley, like in the olden days!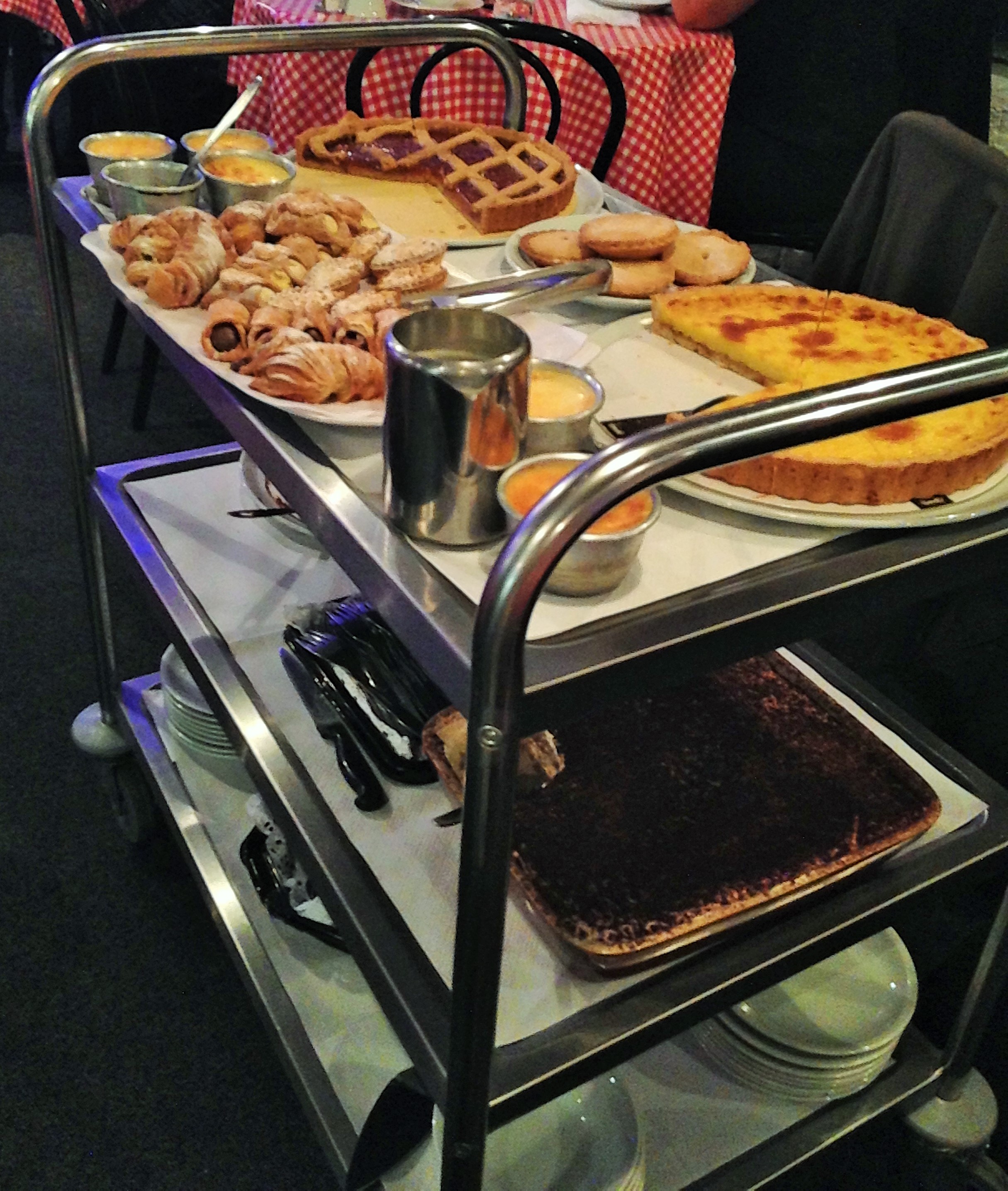 It's taken us ages to get along there as they're only open weekday daytimes (they serve full English breakfast from 8am as well as lunch), presumably because they're in the basement of an office building. The food is decent but it's the atmosphere that really makes it worth a visit, as this Guardian review explains. We forgot to ask for a cappuccino – does anyone know what happens when you do?