[Update Nov 2015: The Garden Museum and cafe are closed for the rest of 2015 and the whole of 2016 for redevelopment]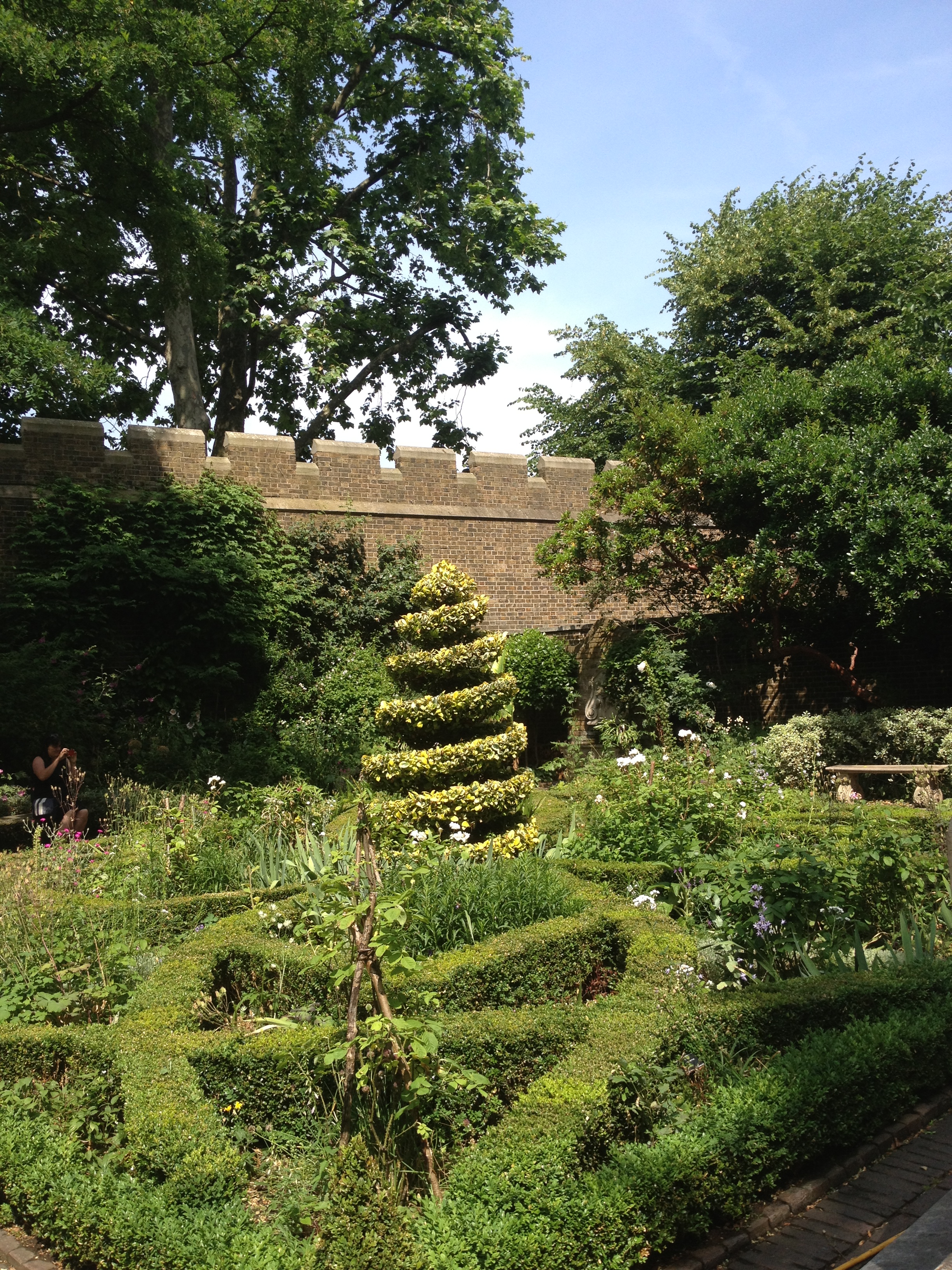 Positives: It's a special setting whether you eat inside the deconsecrated church which is now The Garden Museum, or outside in their knot garden (above), near the grave of William Bligh. The seasonal veggie food is generally delicious, as are the cakes.
Negatives: We had a disappointing aubergine dish recently. They operate a reduced menu on the weekends. Their opening hours are subject to change due to events  – check before you travel.
Address: The Garden Museum, St Mary's, 5 Lambeth Palace Road, London SE1 7LB
Come back next Sunday to see what's at no. 2.