Watch out Brunswick House, steady on Louie Louie, there's a new contender for the title of Best Restaurant in Kennington – The Garden Cafe at the redesigned, refurbished Garden Museum.
Let's start with the negative – the Garden Museum have only gone and destroyed their beautiful garden! This was the best feature of the old museum – an oasis of calm and quiet featuring a 36 year old knot garden, and the grave of local, ahem, hero William Bligh. What has replaced it is a courtyard that's nice enough but not an oasis. We're so annoyed we might actually start paying attention to planning applications.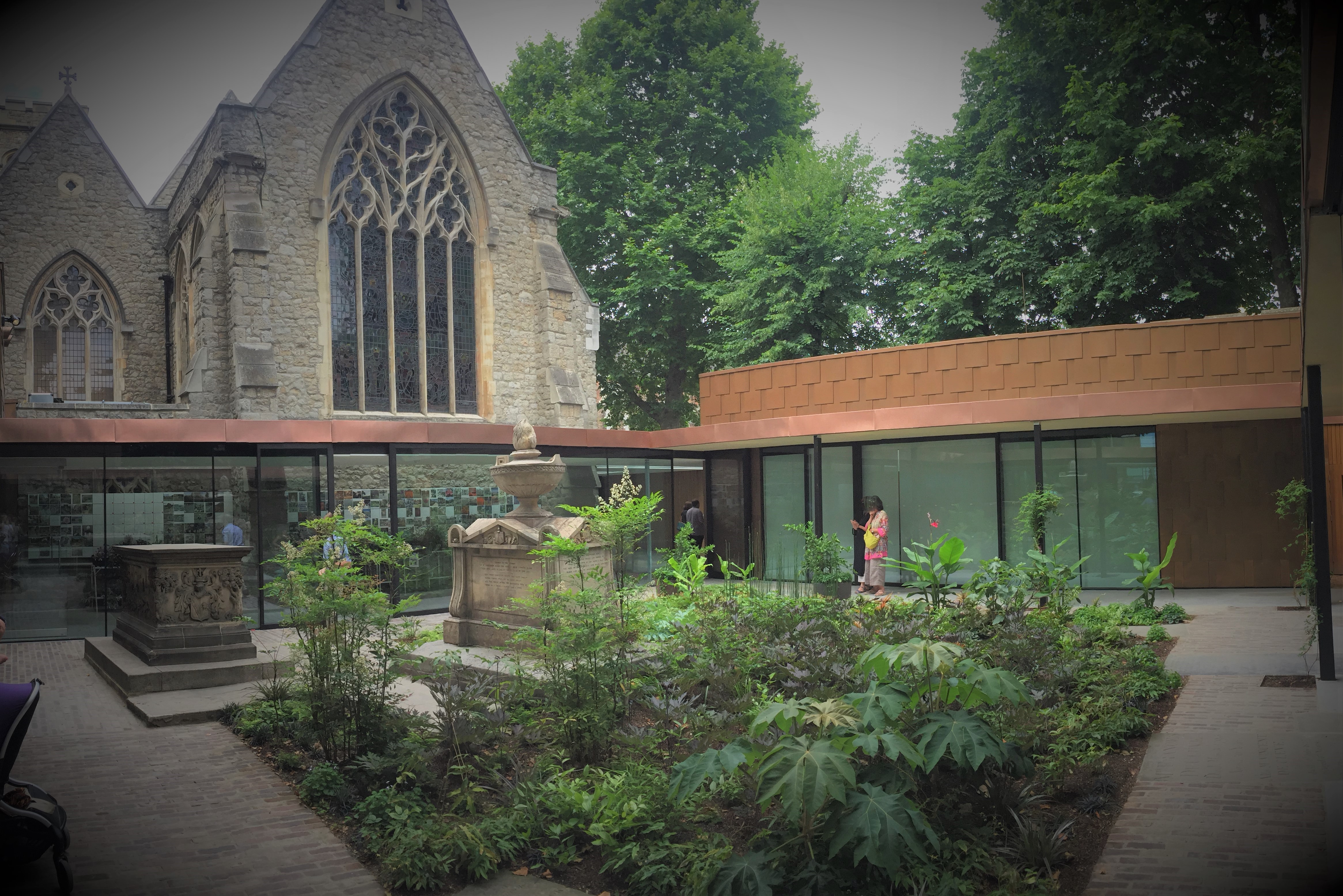 The old Garden Museum had a real community feel to it, whereas the new one feels more like a corporate events space. And it costs £10 to get in to the museum, so you'd have to be really interested in gardening (the cafe is free to enter).
But it might be worth it because the food in the new-look cafe is so good, and the space isn't bad either – nice and light, with the courtyard along one side.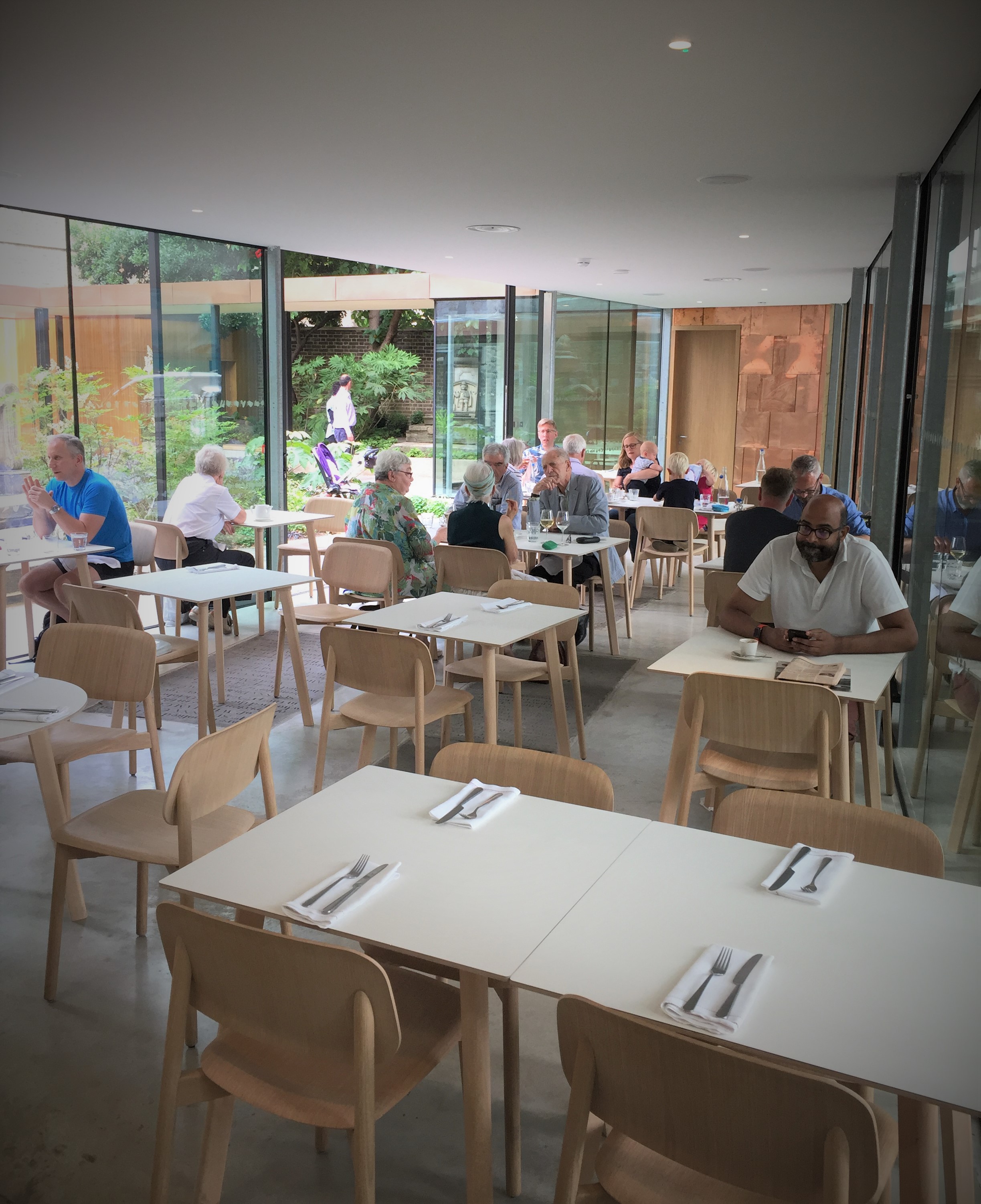 The food is fresh, modern, seasonal and full of flavour, with a constantly changing menu.
This was a melt-in-the-mouth chicken leg, with rainbow chard and borlotti beans: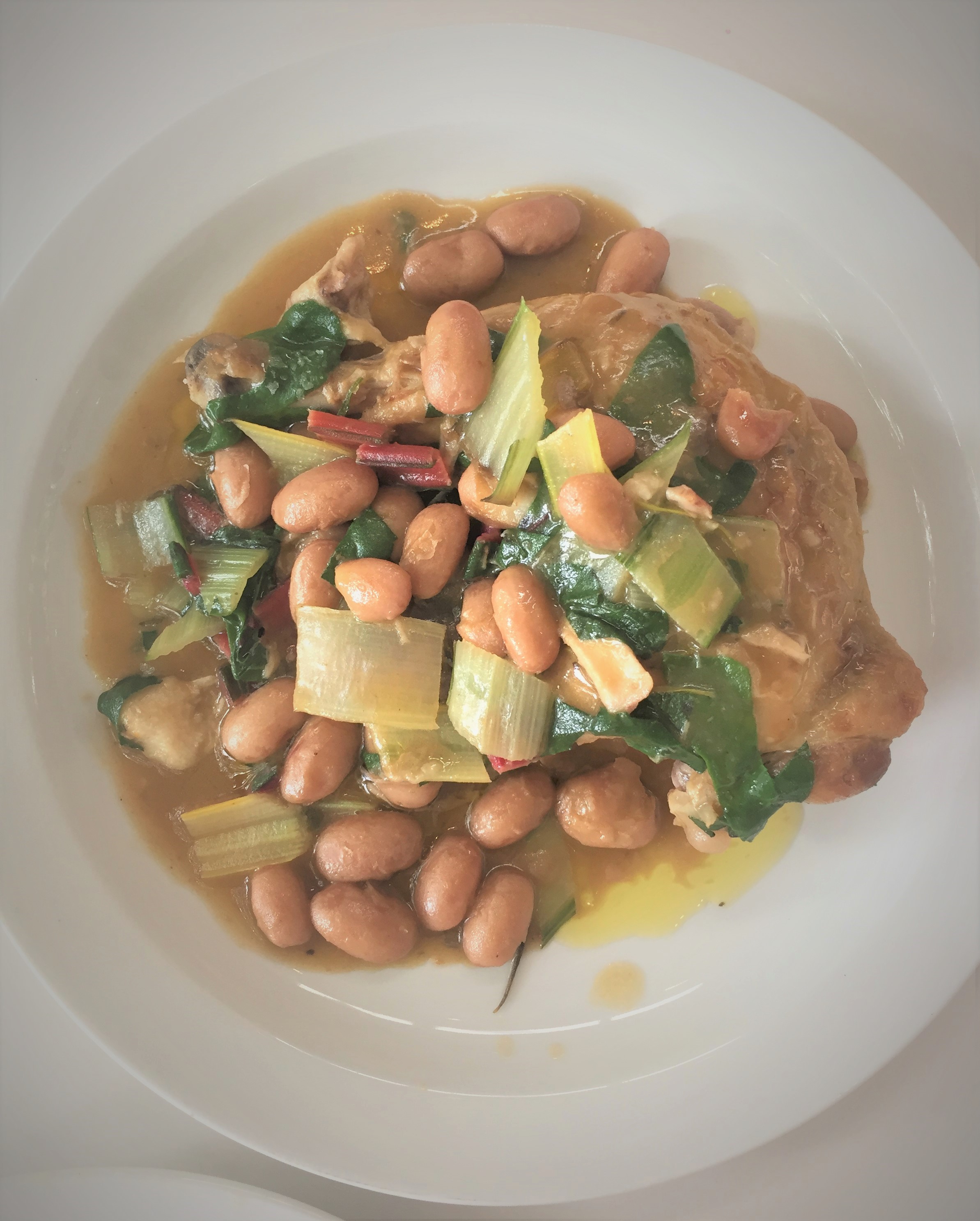 The menu is fairly short and there aren't as many vegetarian or vegan options as we'd like (unlike the old cafe which was all veggie), but this farro, courgettes, aubergine and mint was good: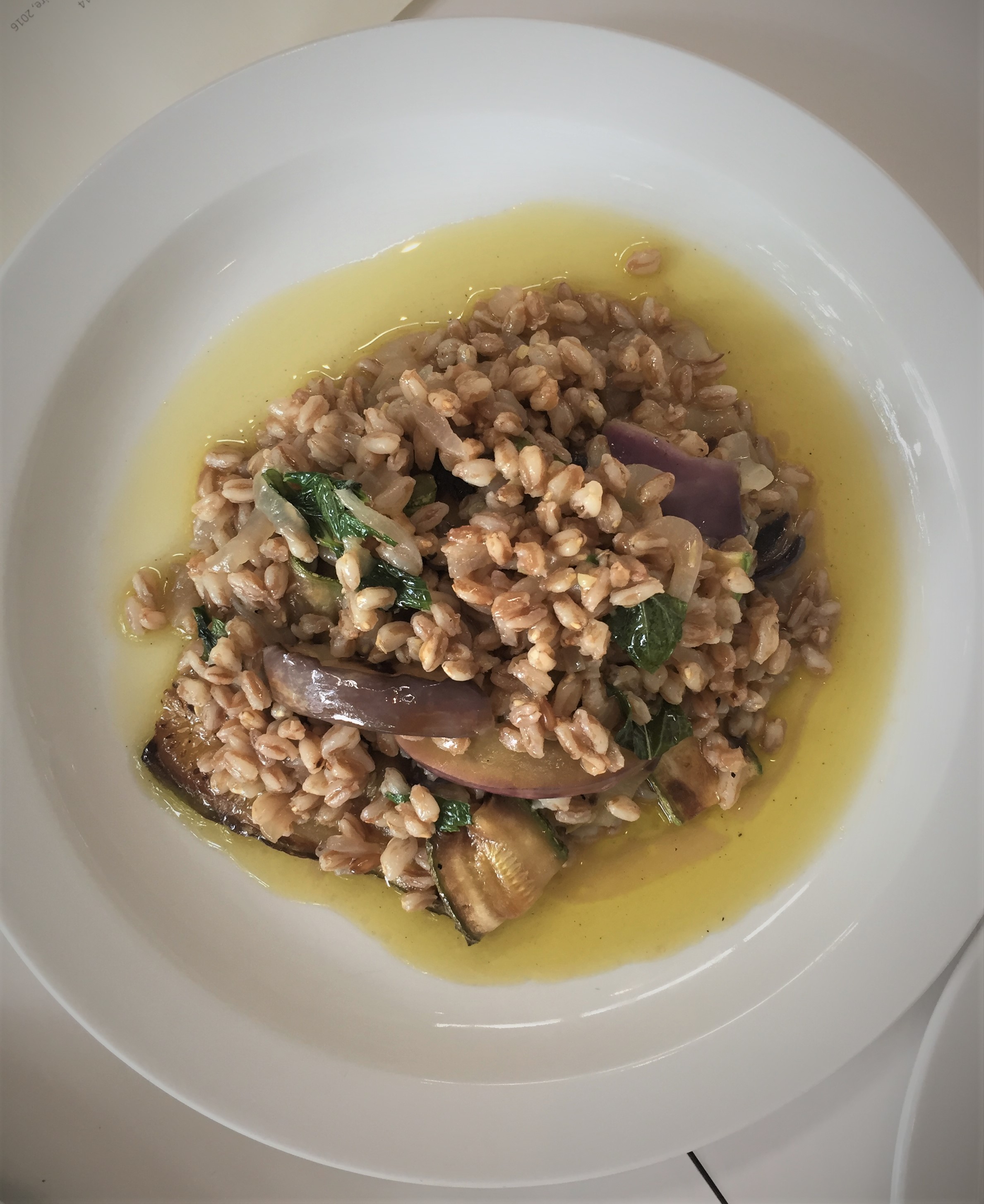 On a subsequent visit we had this starter of pigeon, cooked rare and not as tender as we'd hoped, with radicchio and elderberries for £8.50: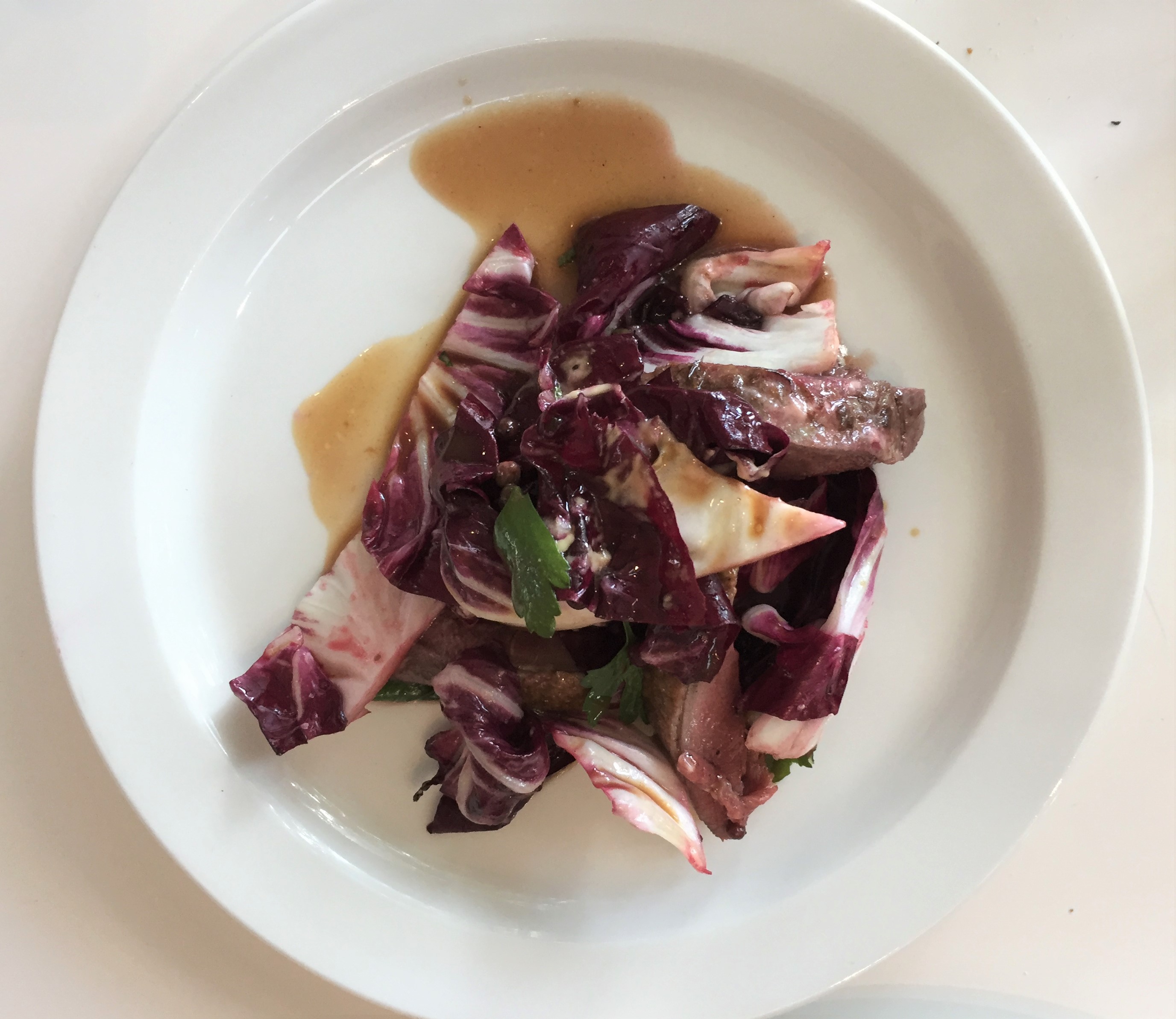 But this beef shin lasagne more than made up for it – an awesome, mouth watering dish for £14: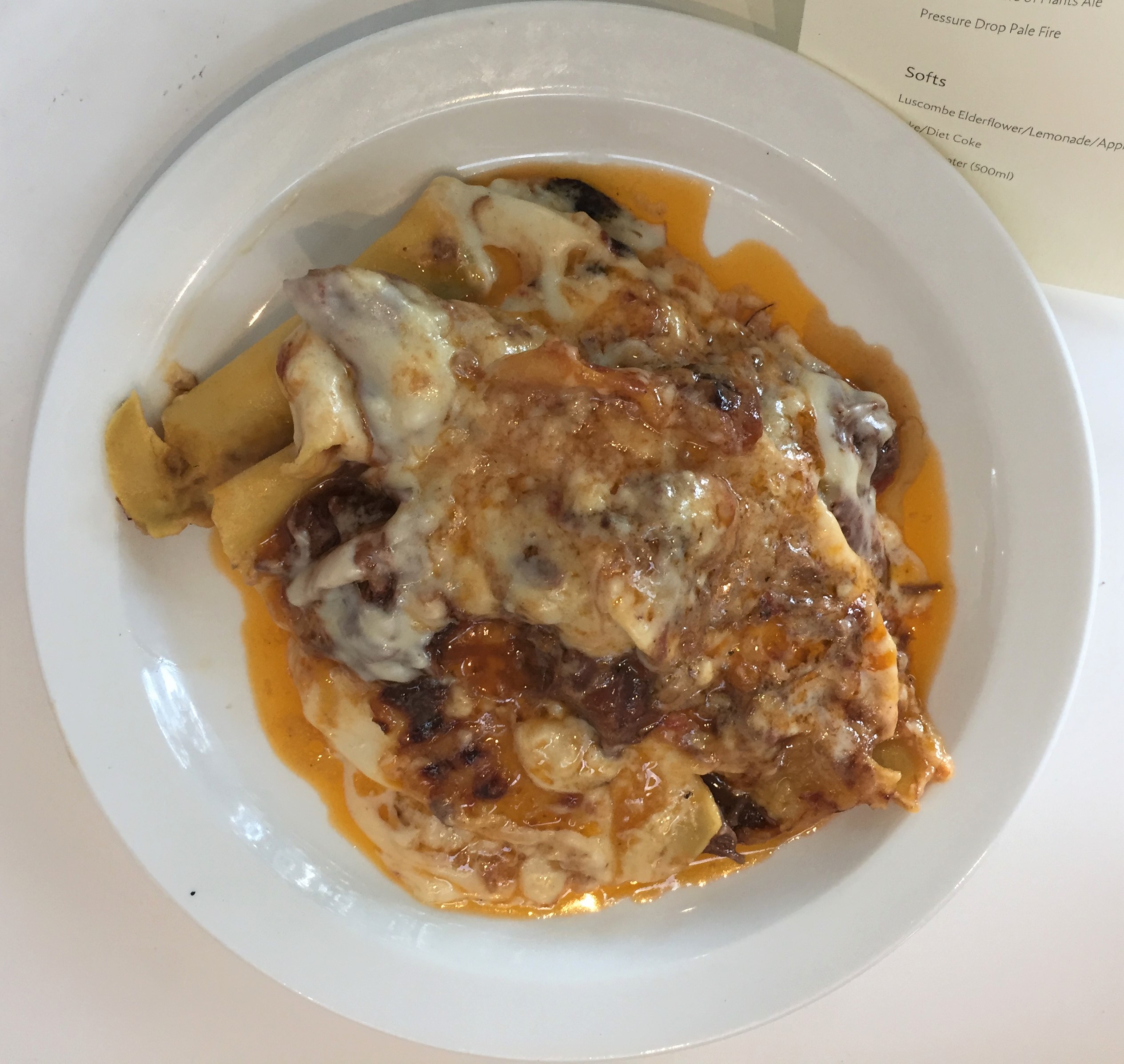 Likewise this pappardelle with courgettes and parmesan, a bargain at £10: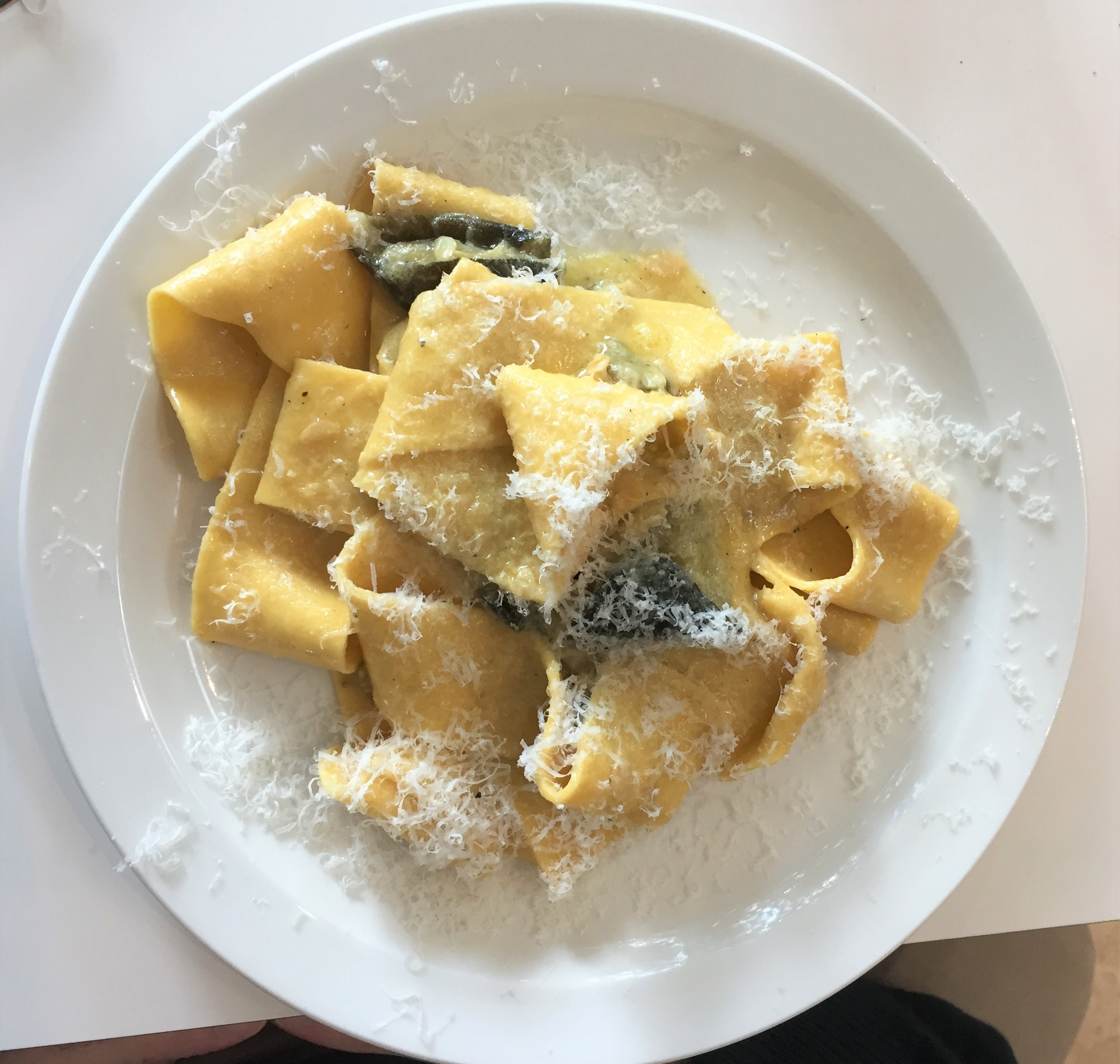 Kennington's leading restaurant critic Jay Rayner got there first of course, so read his review for more details including where the chefs came from (very good restaurants).
As Jay points out, the only snag with the Garden Cafe is the opening hours:
Monday to Friday 8am–5pm
Saturday 9am–3.30pm
Sunday 9am–5pm
But normally they only serve meals at lunchtime, 12pm–3pm daily, or 12pm–2pm on Saturdays, and booking is recommended.
Over the summer both the Café and Museum are doing late openings on Tuesday evenings and they're serving meals from 6pm–9.30pm.
Address: The Garden Museum, Lambeth Palace Road, London SE1 7LB.