Like the Elephant & Castle, the White Bear is a Kennington pub with a very long history, which has recently relaunched in impressive style.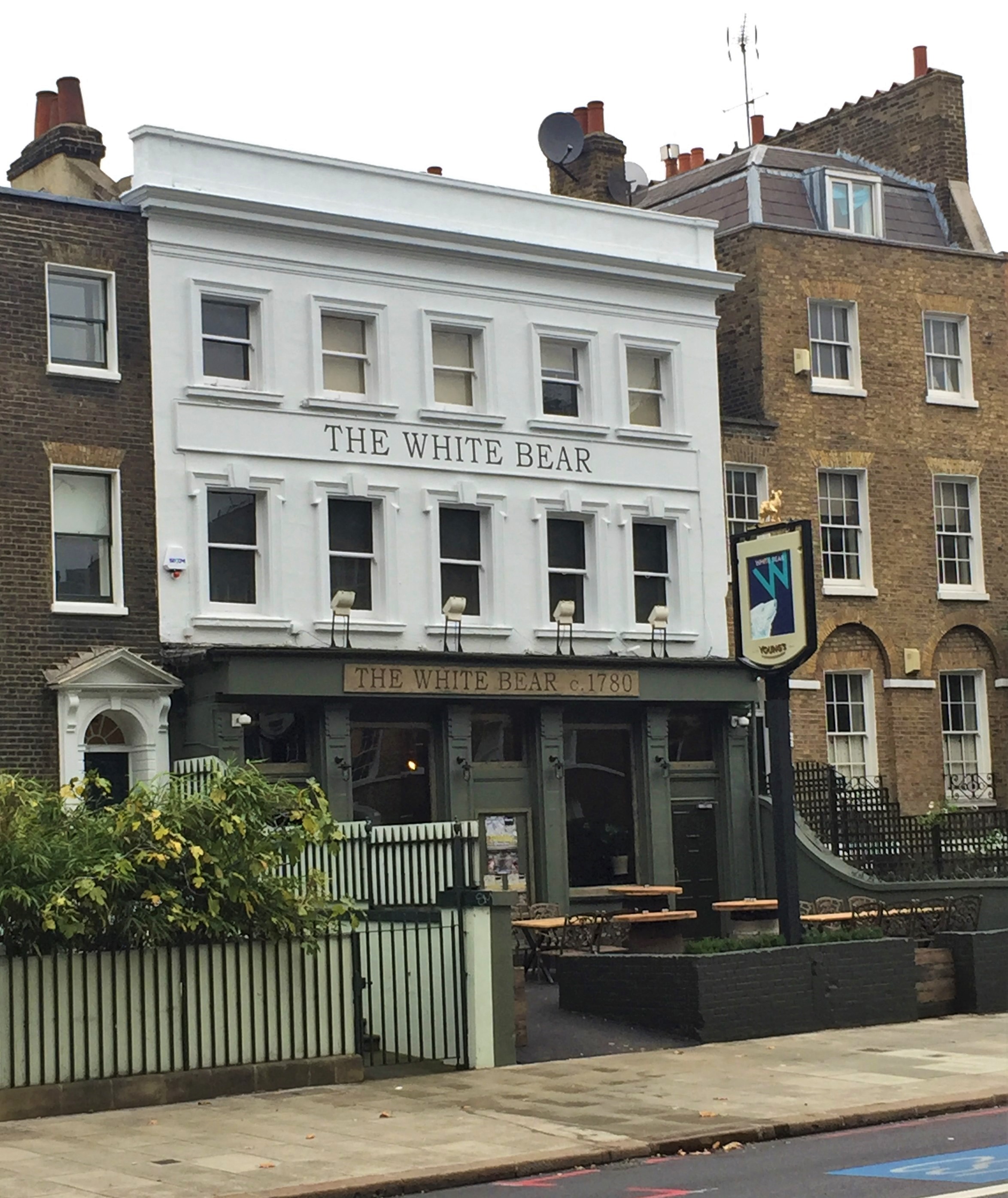 Thomas Ellis owned the Horns Tavern pub on Kennington Common, where Guy Fawkes stored his gunpowder in the cellar. Mary Cleaver leased White Bear Field to Ellis in 1780, and he laid out Cleaver Square, the earliest London square south of the Thames, and built the White Bear (read more Kennington history on their blackboard).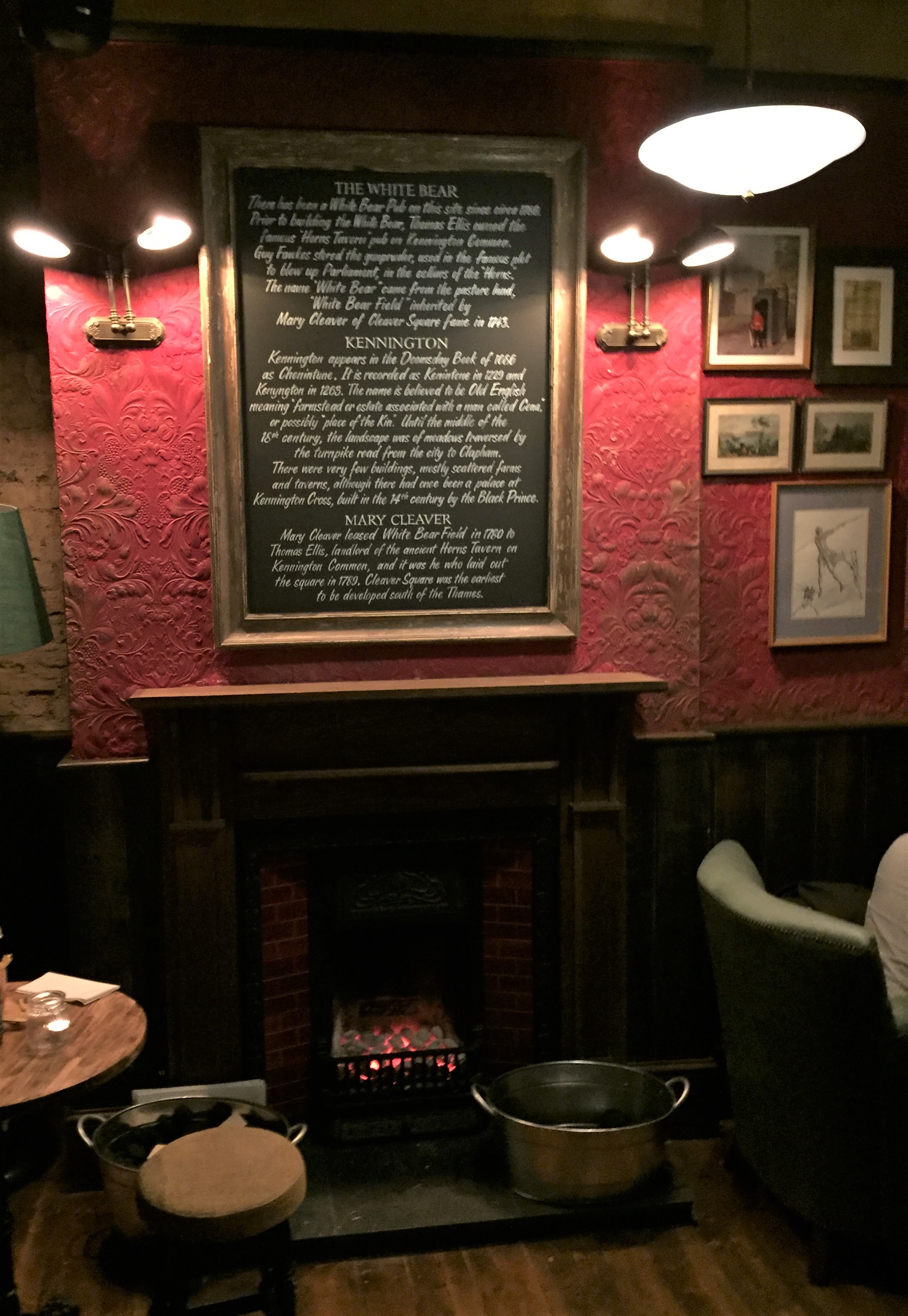 We first knew The White Bear as a rather edgy, although rarely busy, Irish sports pub, with the White Bear Theatre feeling very incongruous in the back. It was bought by Young's around 2012, after which there was a short-lived relaunch (bye Irish sports fans, hello not many other people), then it closed for a long time for a much more thorough overhaul.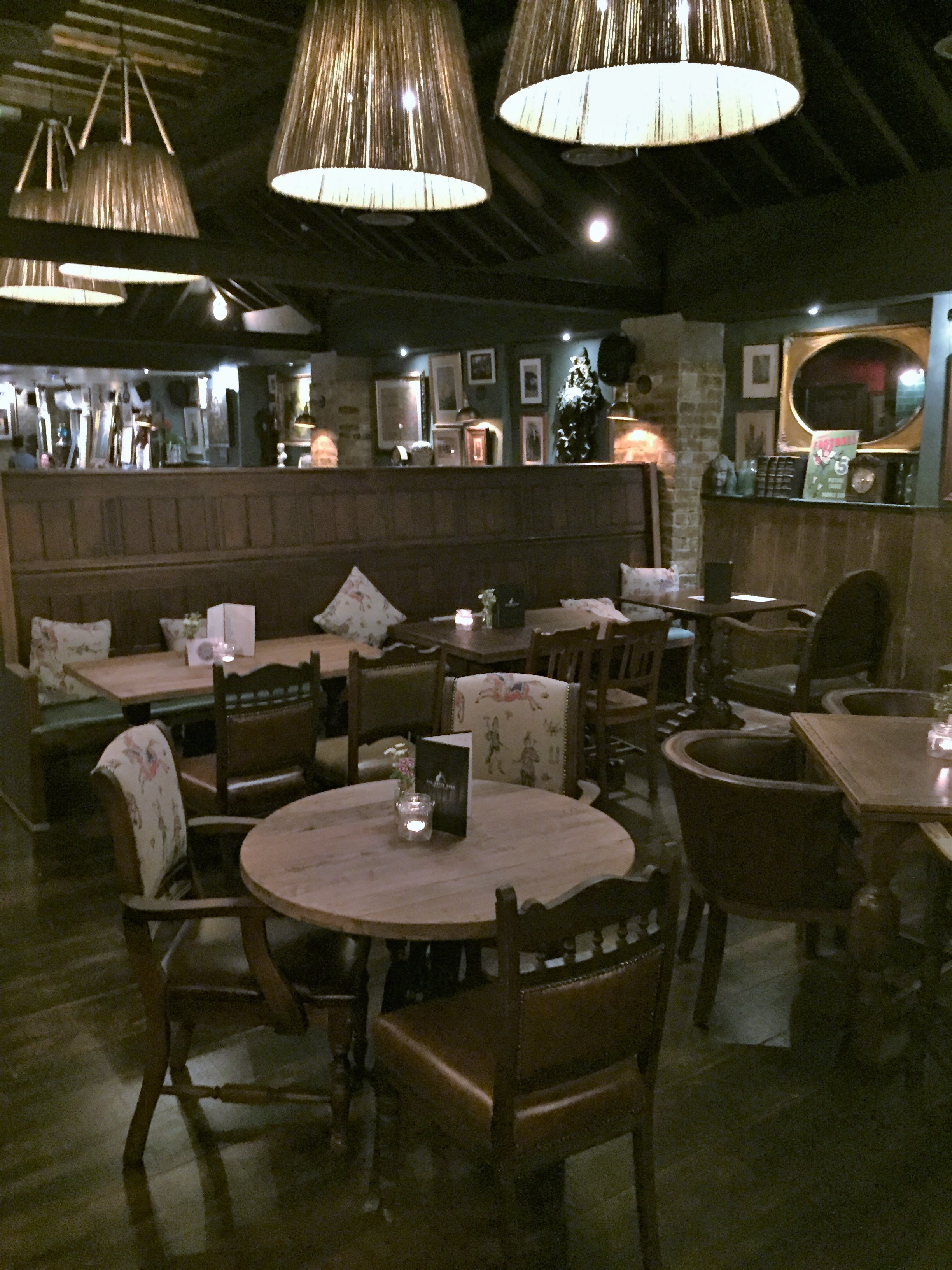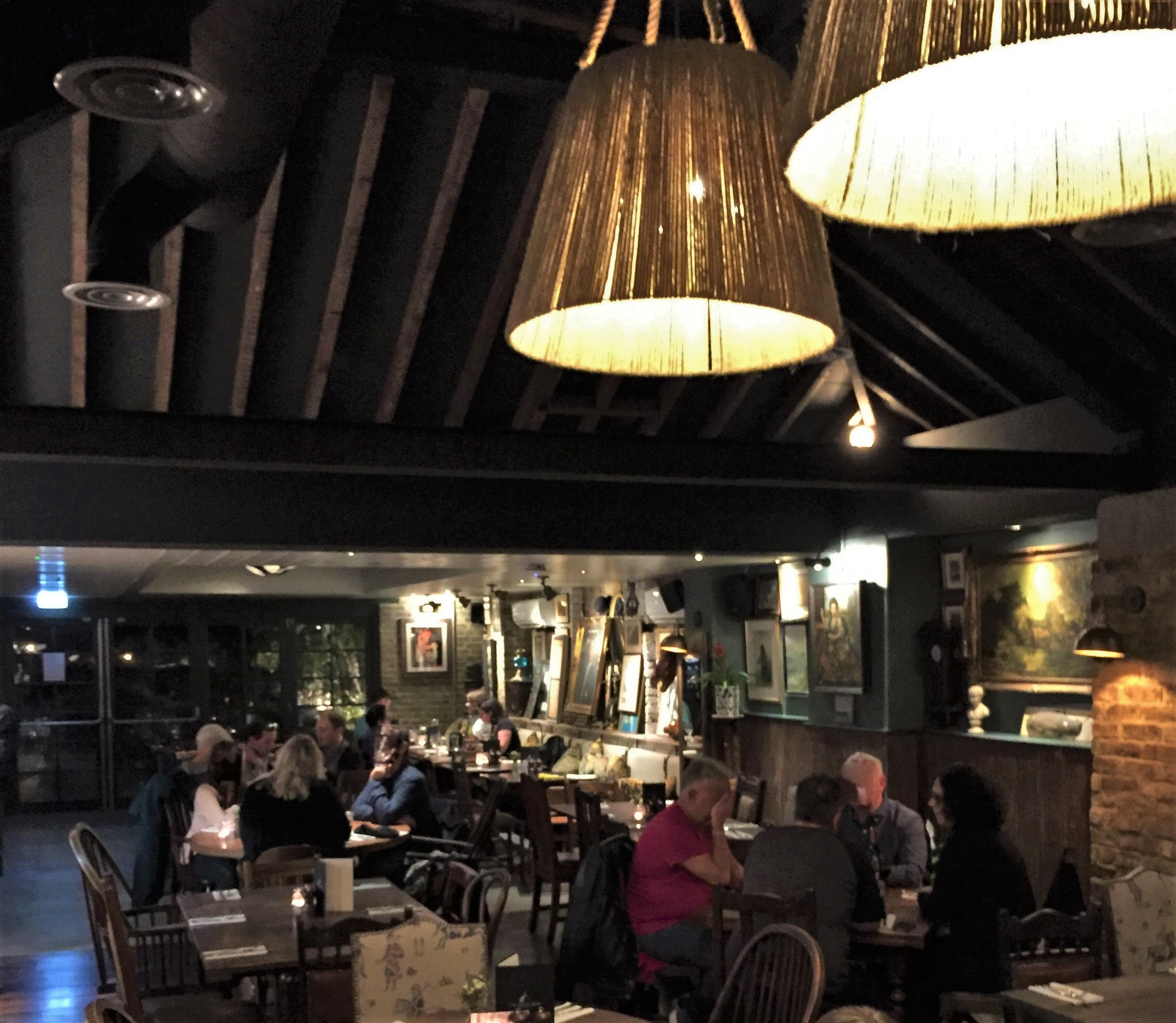 Now it's huge – Kennington's biggest pub  – with two dining areas where the theatre used to be, plus a garden stretching the width of two properties.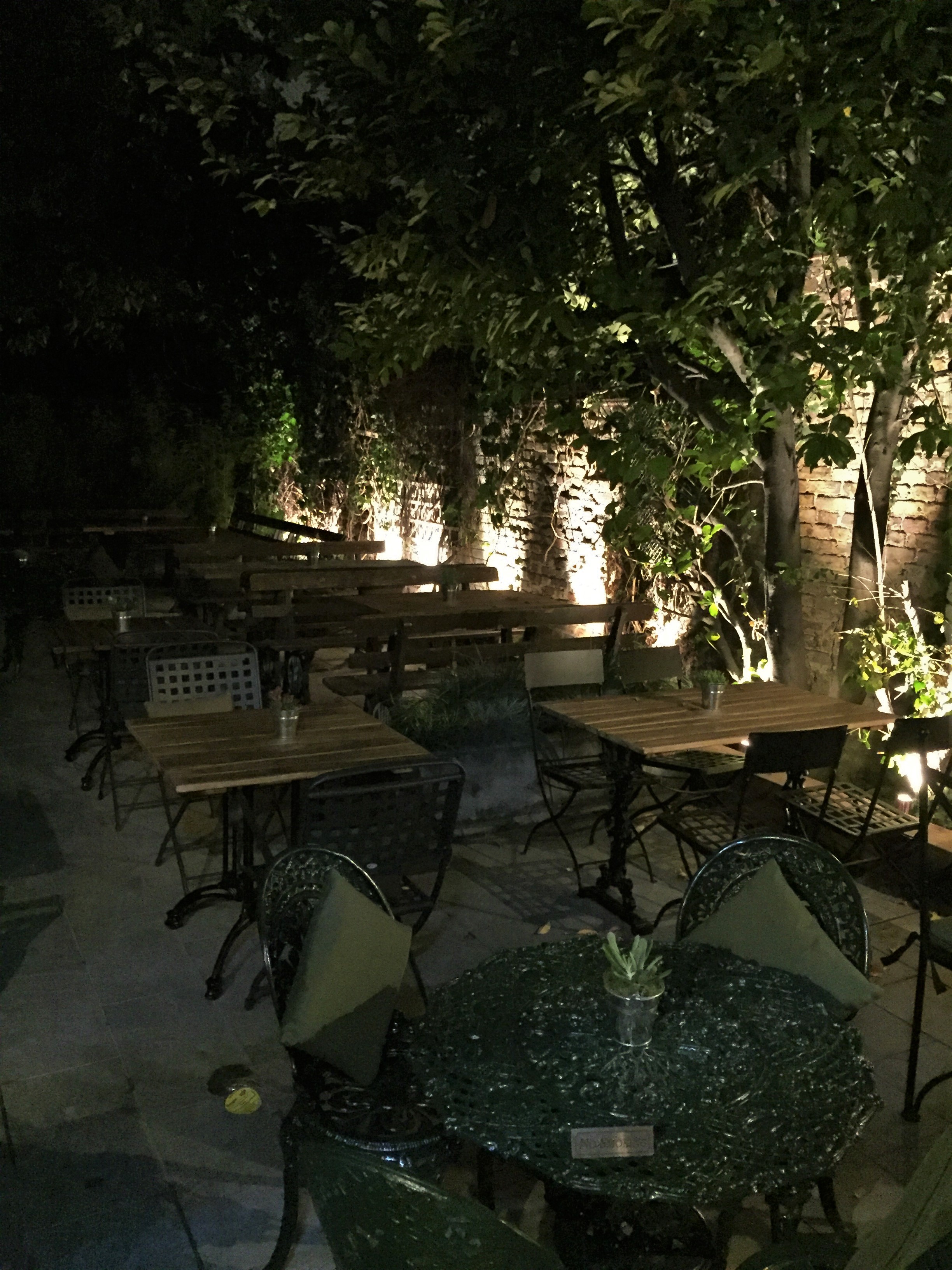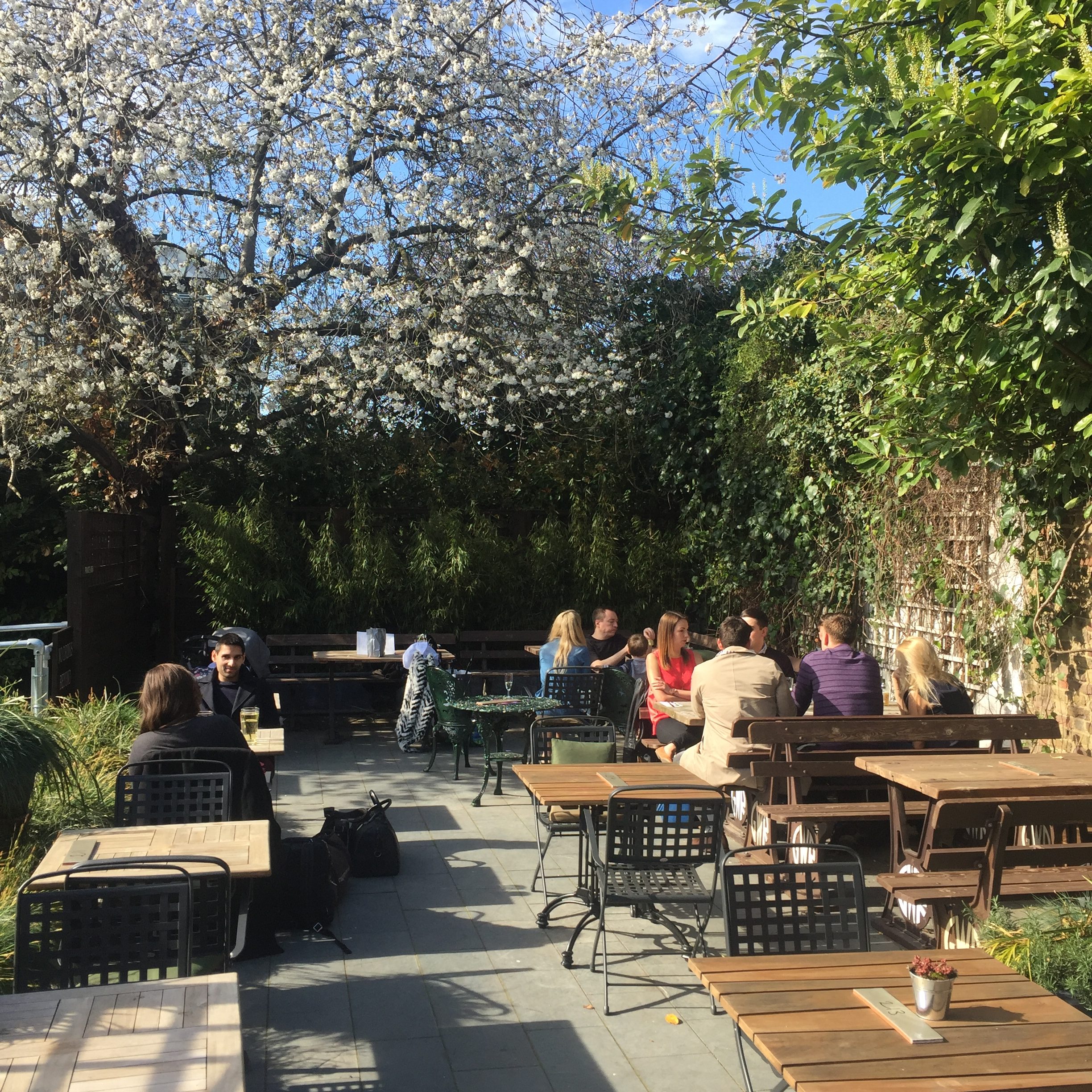 The theatre (which we've not visited since the relaunch) has relocated to the first floor – the bear will show you the way.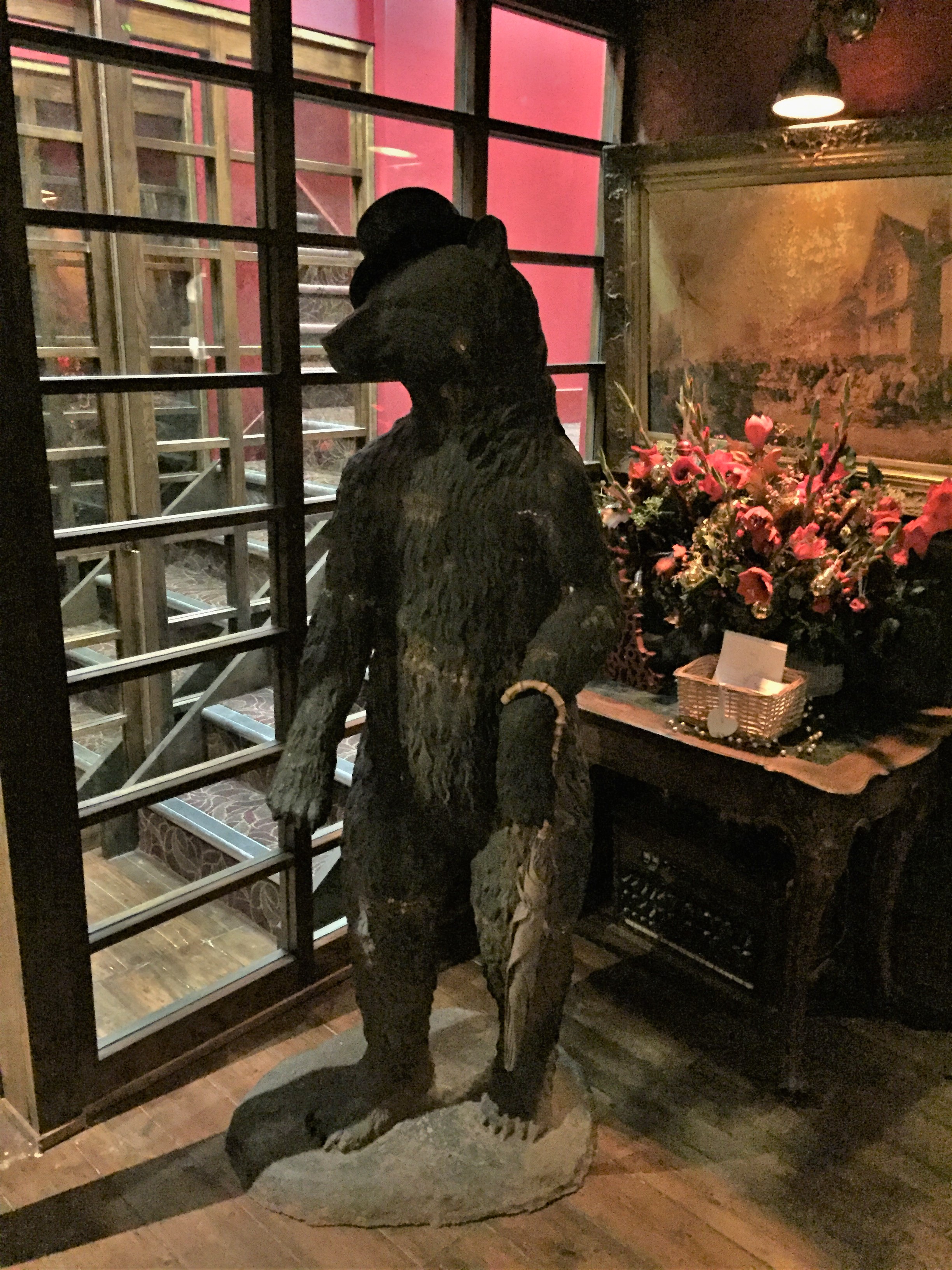 The new White Bear has the feel of a country pub, and we can't think of another like it in central London. Perfect for Kennington Village!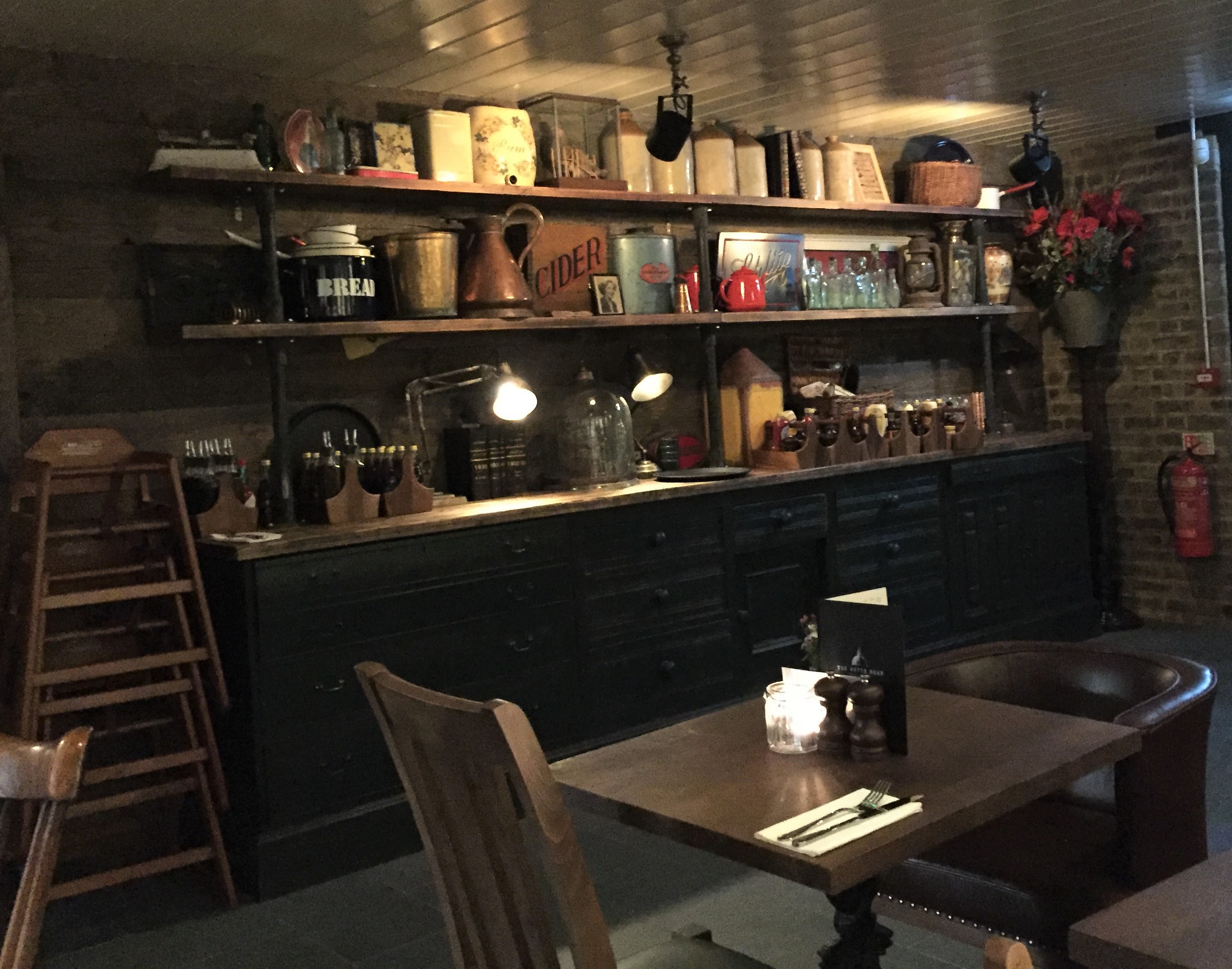 They serve food which is good if pricey. Mains at launch ranged from toad in the hole for £11 to black Angus sirloin, mushrooms and tomatoes, chips, Bearnaise sauce for £21. Being mostly vegetarian we haven't tried either of their specialities yet, which are beef Wellington, black cabbage and chestnuts (£21) and steak and kidney suet pudding, calcannon (£20). But we have tried rainbow chard, pine nut and blue cheese quiche (£13):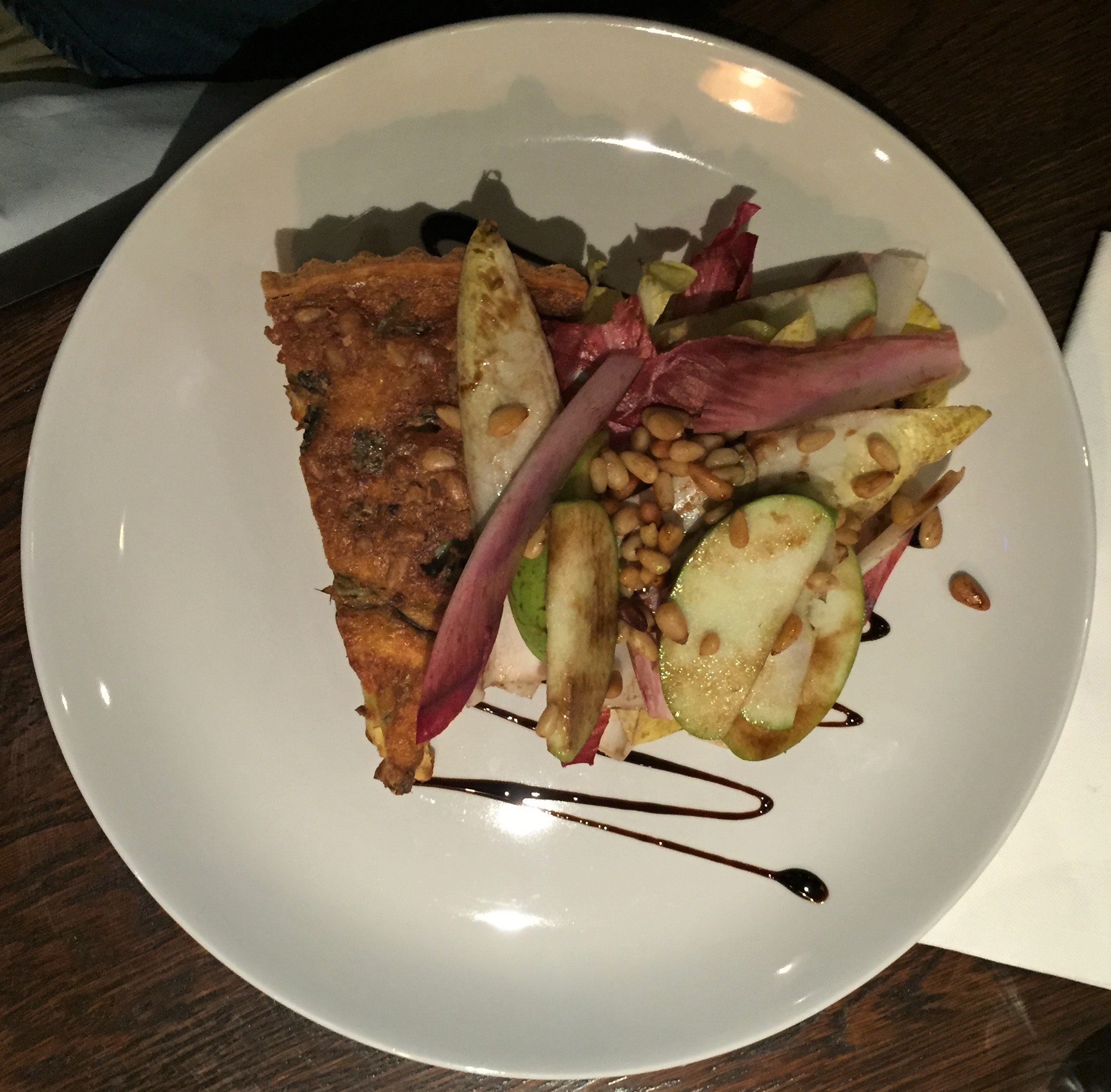 And the roasted pumpkin cobbler, purple sprouting broccoli, not entirely successful but relatively cheap at £12: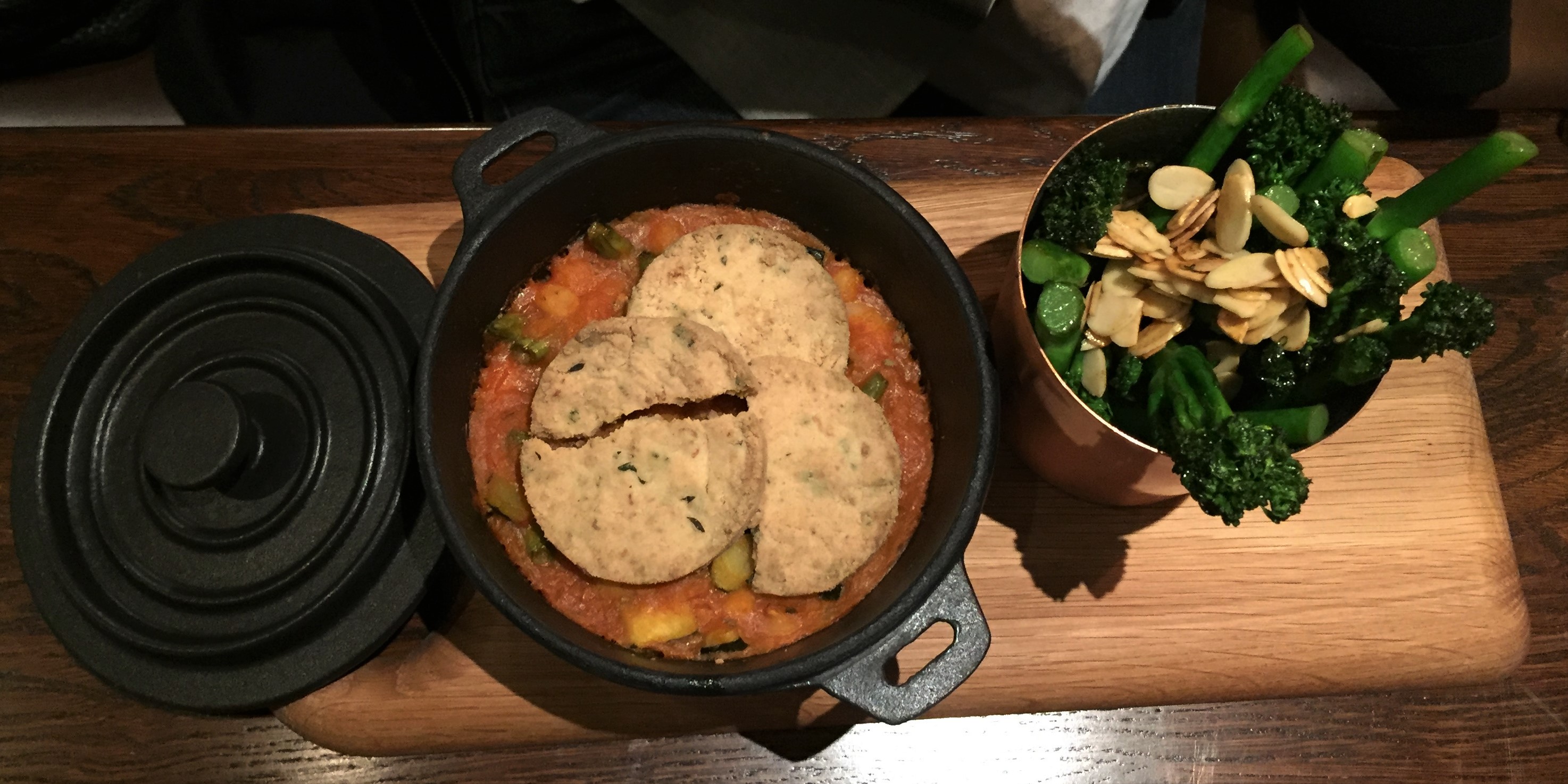 The Queenie and monkfish scampi, chips, peas cost £16.50: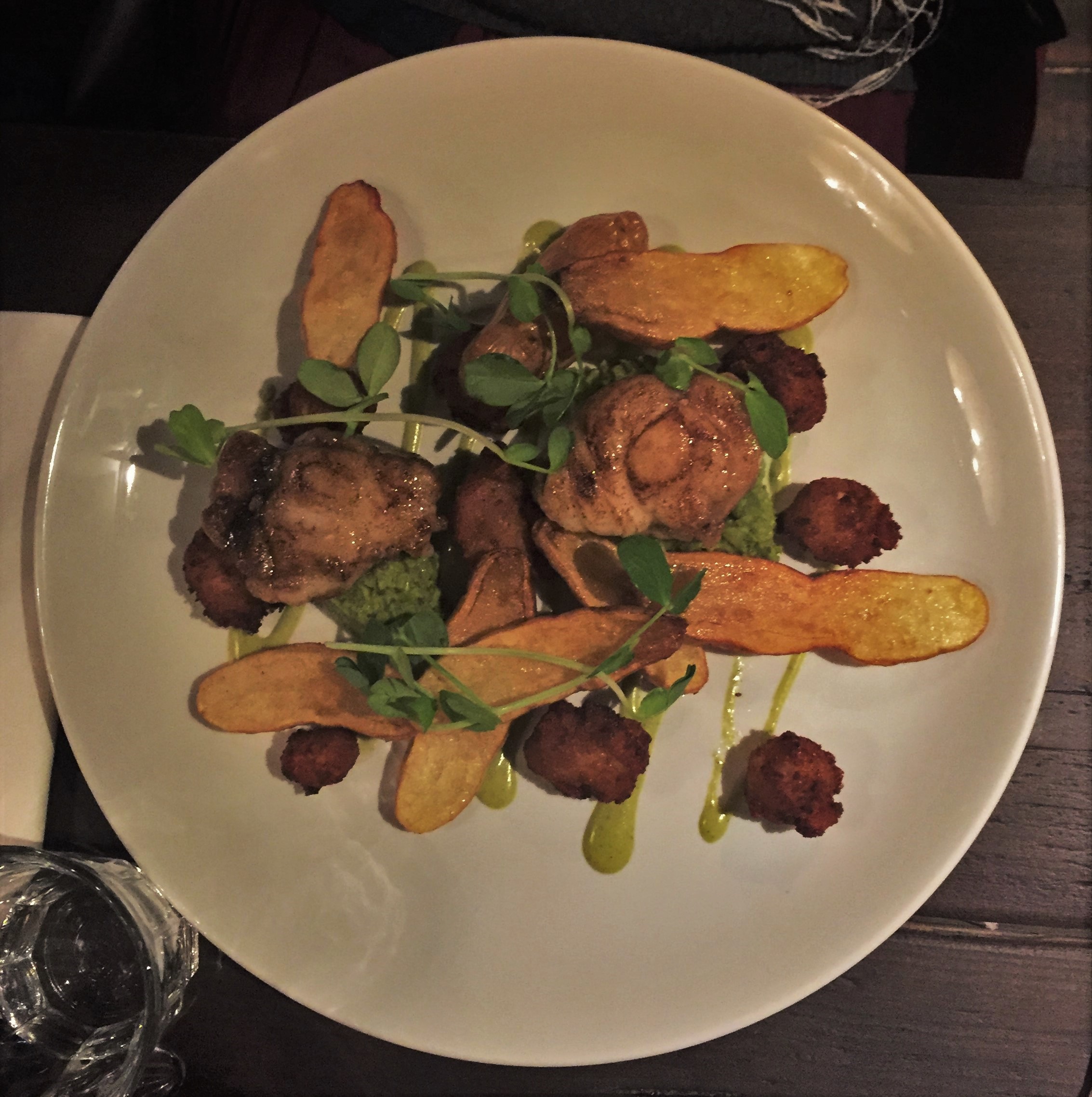 And the ale battered cod, chips, mushy peas, tartare sauce are £13, which is £2 more expensive and not quite as good as the Duchy Arms' equivalent: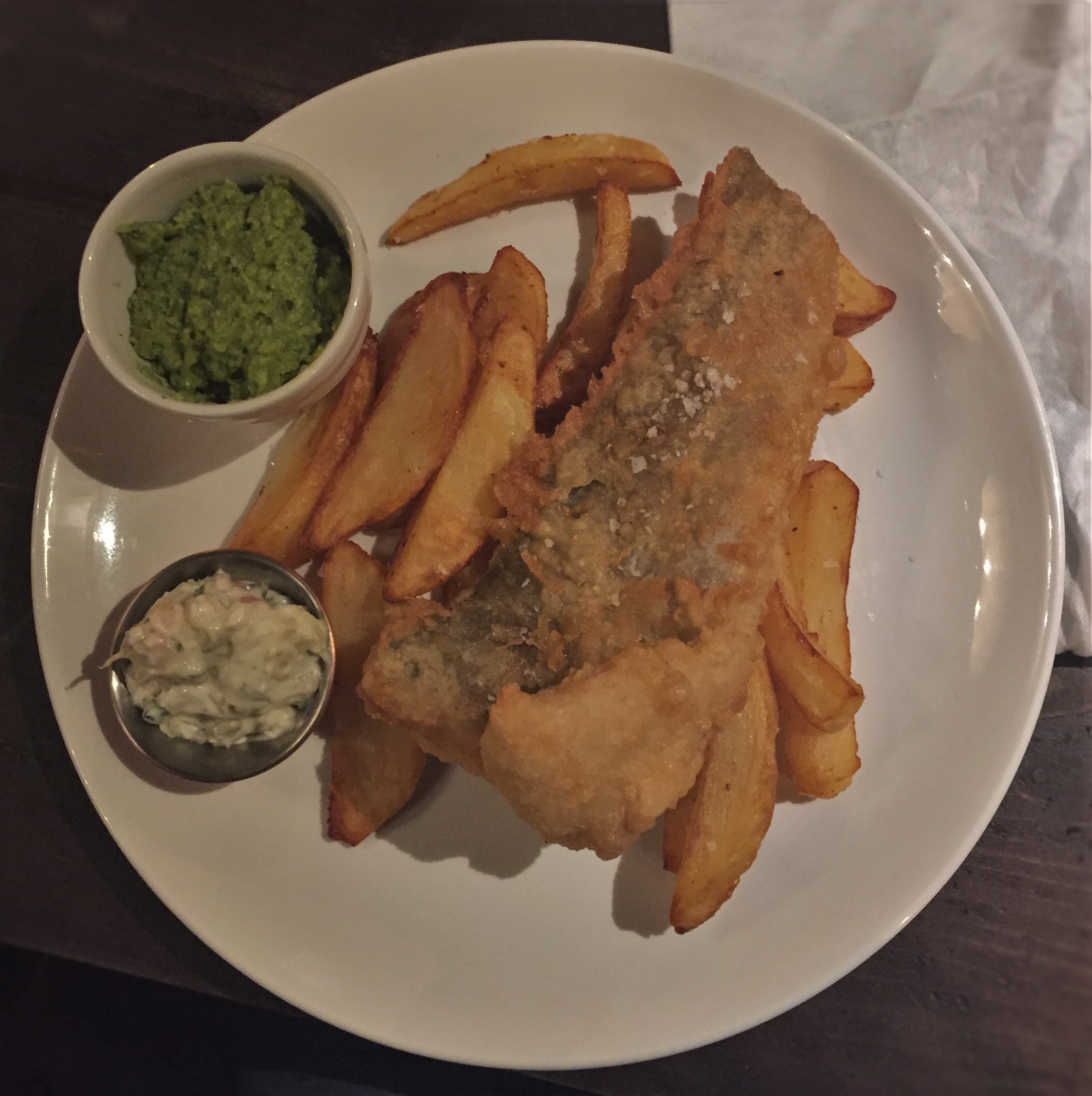 Nonetheless, we keep going back there to eat and find the service exceptionally friendly and helpful. They have a good selection of ales on tap, and it's always busy in the bar area – great to see after years of emptiness. Well done The White Bear and Young's brewery.