Marcel & Sons is one of the freshest, most exciting restaurant/cafe openings in London, but, so far, one of the most low-key.
Andy Ng and Randy Tsang used to work in advertising (Andy was a creative director at M&C Saatchi), but they quit the rat race to start a Mauritian tea room, restaurant and showroom in Artworks, the shipping container park at the junction of Walworth Road and Elephant Road in North Kennington. Theirs is the dark green entrance in the bottom left: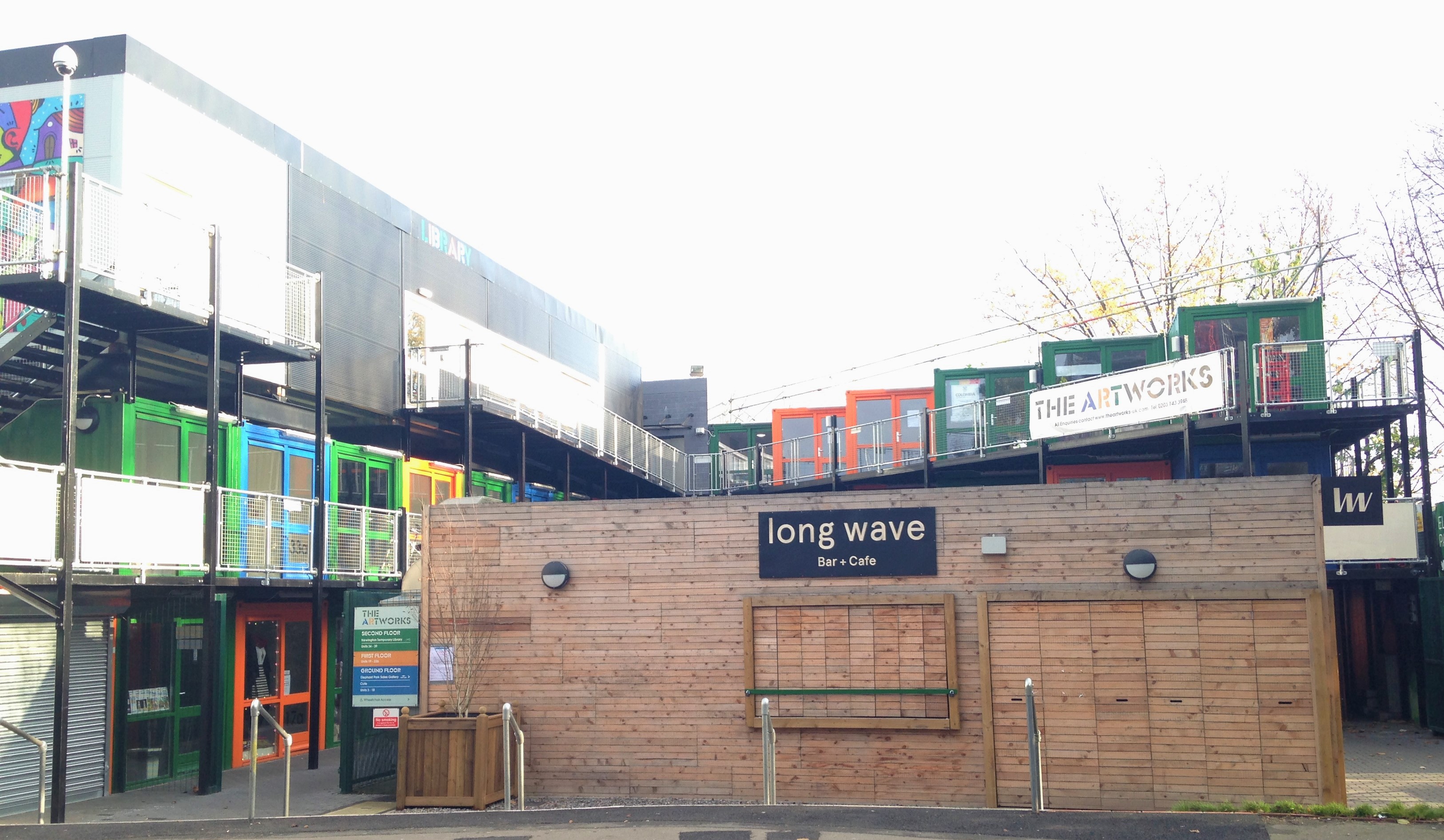 Such is their aversion to their former trade of advertising that all they've done to publicise Marcel & Sons is start a Facebook and an Instagram account. When we went, we were the only customers in there, but the food and the welcome were so great that perhaps word of mouth will be enough to fill their tiny restaurant.
Randy, on the left, is a the fully qualified Cordon Bleu chef, and Andy, on the right, is the front of house: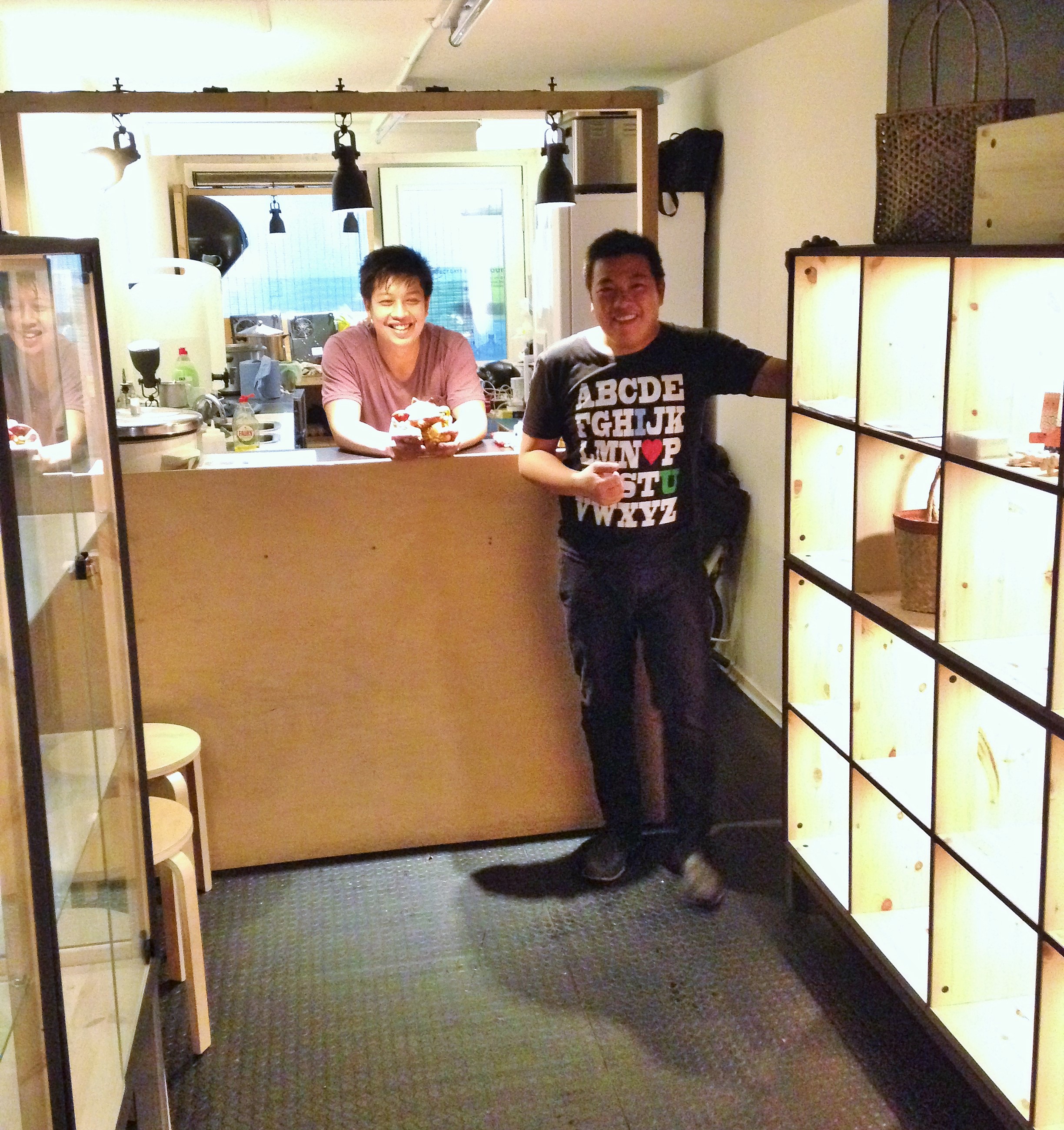 If you're wondering what the cases and shelves on either side are, that's the showroom element, but we'll leave that for another day because right now we want to focus on the wonderful food.
We'd never had Mauritian food before and we were blown away. You'll recognise elements from Japanese, Chinese, Malaysian and Korean food, and Marcel & Sons' take on it has some French Cordon Bleu influence with an emphasis on comfort food (they steer clear of certain Mauritian specialities like sea cucumber and octopus). We could see it catching on in a big way.
There are just three main courses on the menu, but they change every day. We had Bol Renversé which is a sweet yet savoury upside down bowl of rice with homemade Mauritian sausage, sweet wine, onion, garlic, choi sum, fried egg, spring onion and coriander. We liked it so much we even tolerated the shitache mushrooms. The packaging is great too: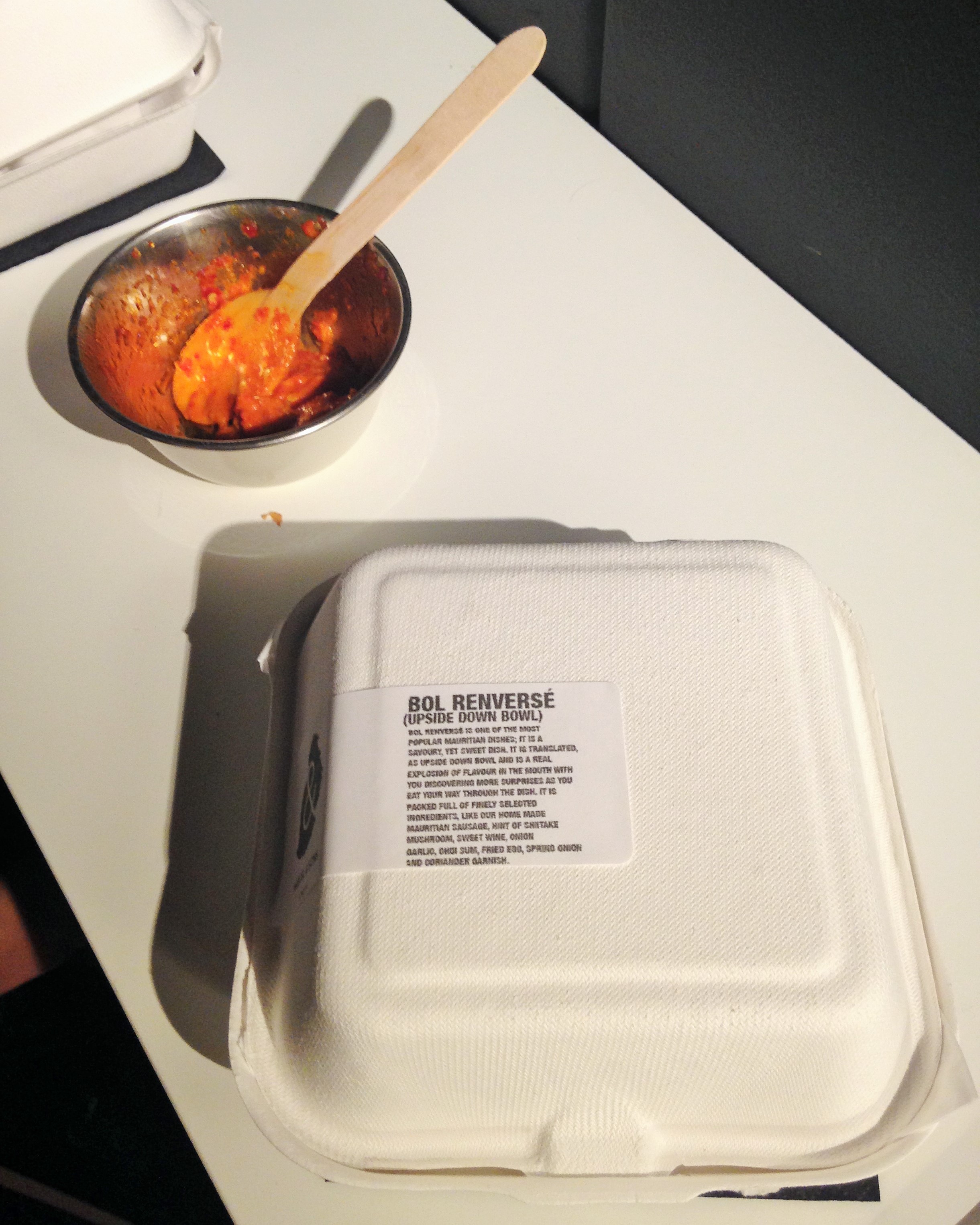 But the real star dish was Bao Pao – crunchy strips of beef, mazavaroo aioli, pickled cucumber and watercress served in a delicious soft steamed bun: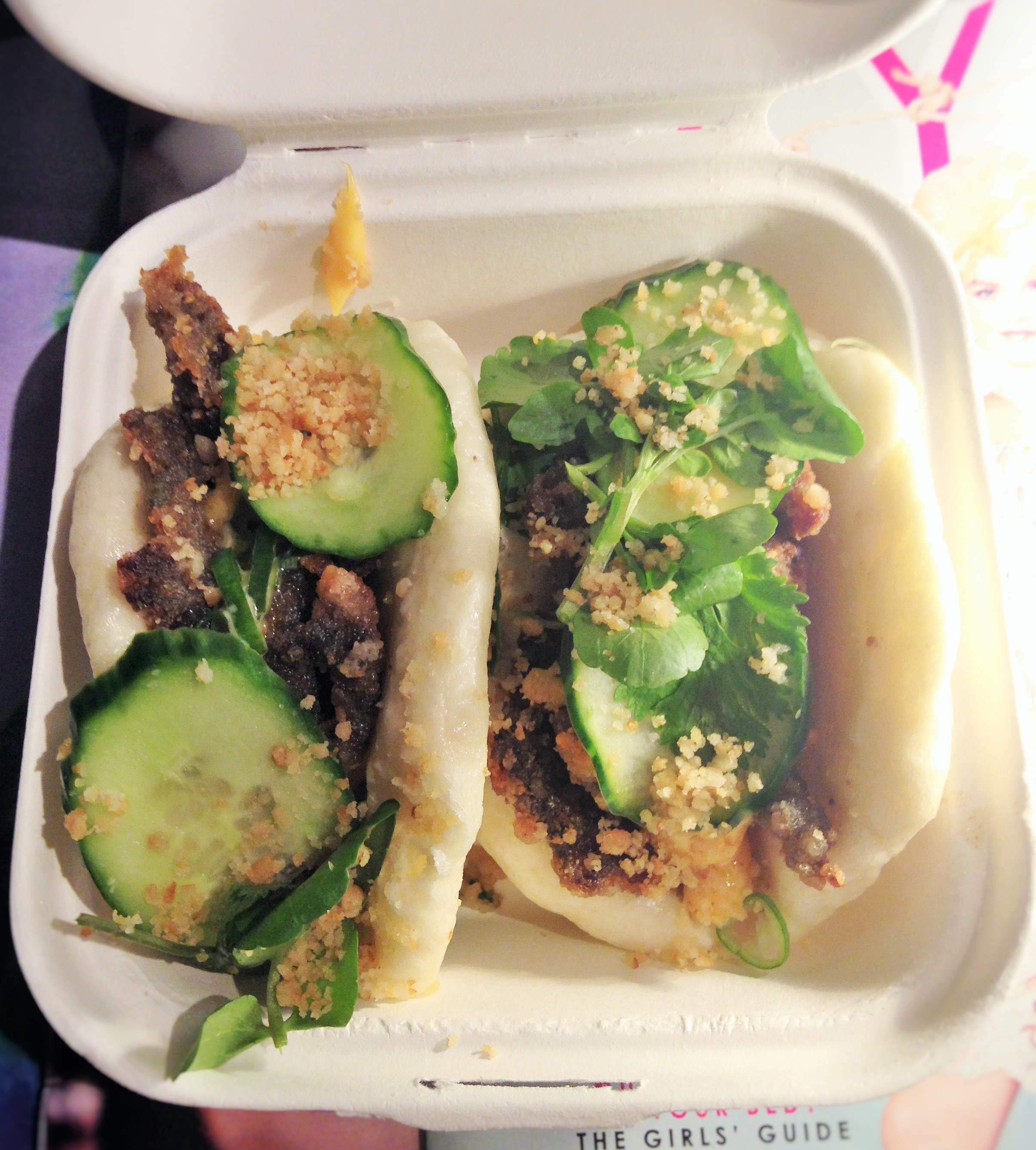 The menu was quite meat heavy but they can do a veggie version of Nouik Nain (steamed chayote dumplings).
Drinks wise, the Mauritian speciality is Alouda Vanilla, featuring Madagascar vanilla, sugarcane syrup, basil seeds, agar and milk, and yes, it's as sweet as it sounds. They don't serve alcohol but you're welcome to BYOB, or get a drink from the new Longwave bar which has just opened right outside.
They're closed on Mondays because the market where they buy their ingredients is closed, but they're open from 11am to 9pm every other day. Get along there quick before the queue stretches out of the door and they open their twentieth branch in the Westfield food hall.