Over Easter Weekend we went to Mazí Mas, a roaming restaurant that's currently resident at Ovalhouse Theatre, and we were blown away.
We'd never plucked up the courage to go to Ovalhouse before and, arriving after the performance had finished, we were pleasantly surprised by how vibey the bar is on a Saturday night (it got even busier later). And they serve Effra Ale which is no Kernel but it's pretty good.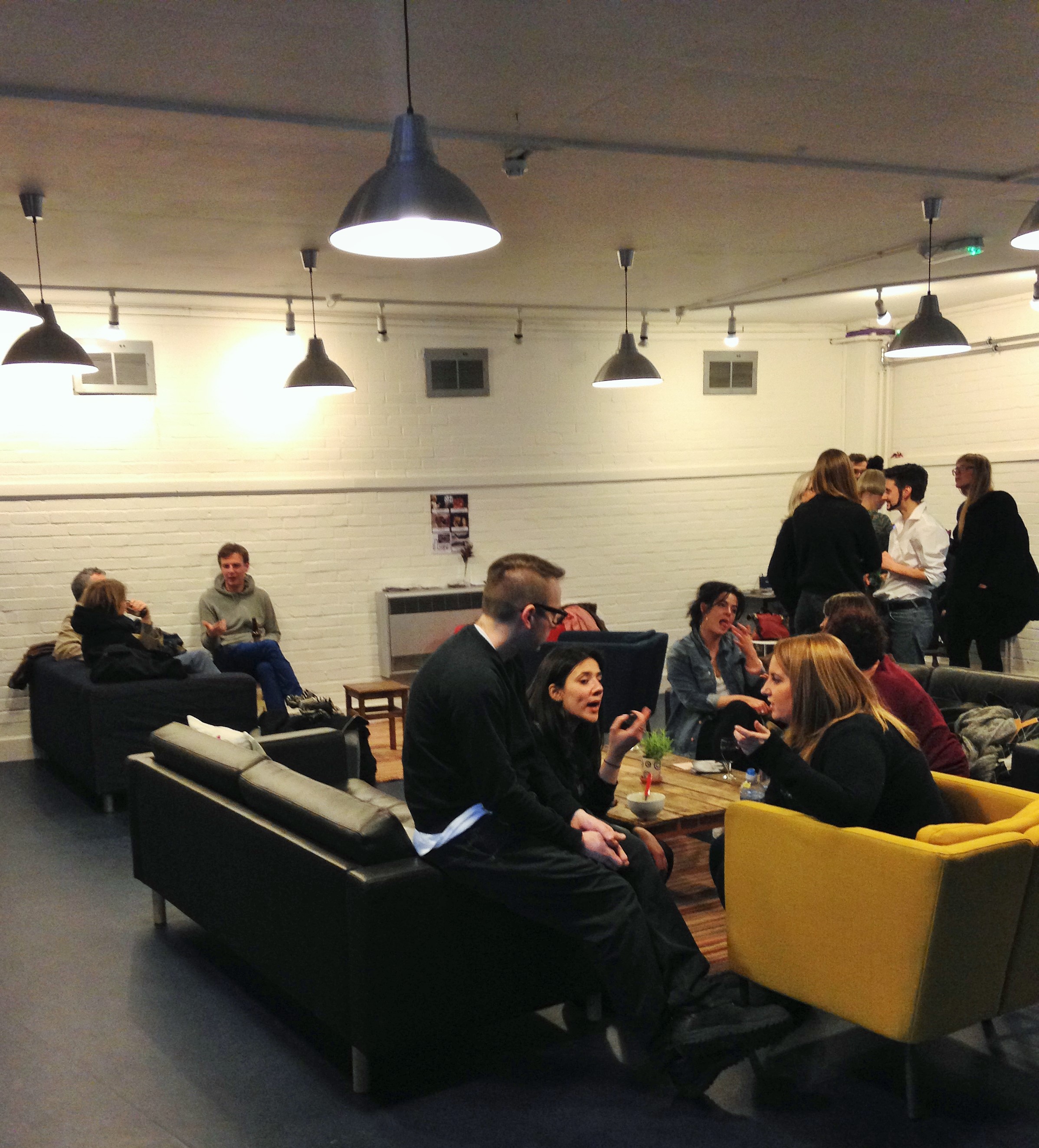 The restaurant's adjacent to the bar and was also full – they say there's no need to book but we had to share a table with another couple.
Mazí Mas is a social enterprise whose chefs are female migrants and refugees from Brazil, Iran, Ethiopia, Turkey, Senegal and Peru, cooking recipes from their home countries. When we went, Roberta from Brazil was cooking and the food was delicious.
These are Roberta's pao de quiejo (Brazilian cheese bread) and they taste as good as they look, plus they only cost £4 for five: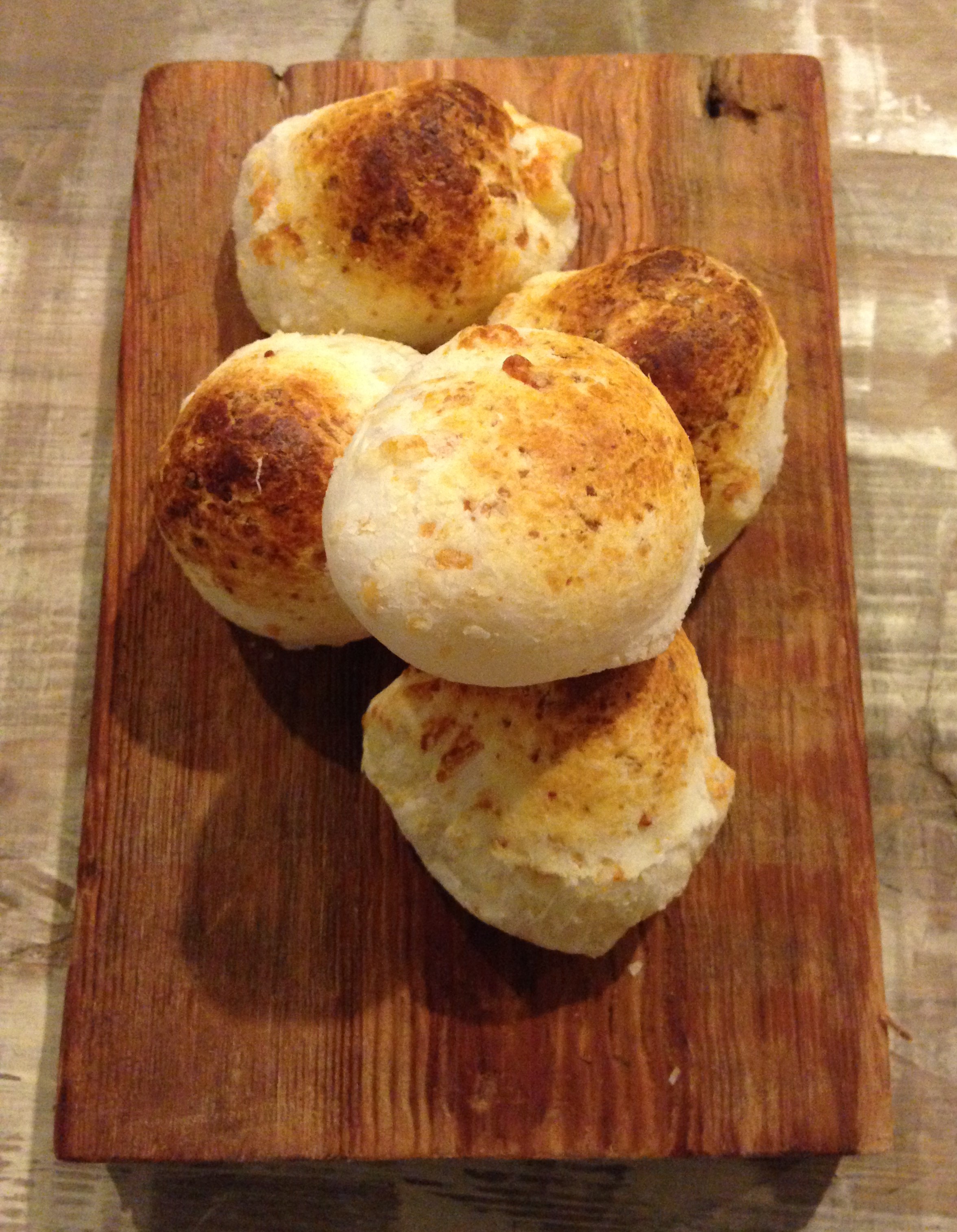 They use local, seasonal, sustainable ingredients and sure enough, everything tastes fresh and home-cooked. This is a main of pumpkin moqueca in coconut milk with lime (£7); they were also doing the same dish with white fish (£8) – both were great: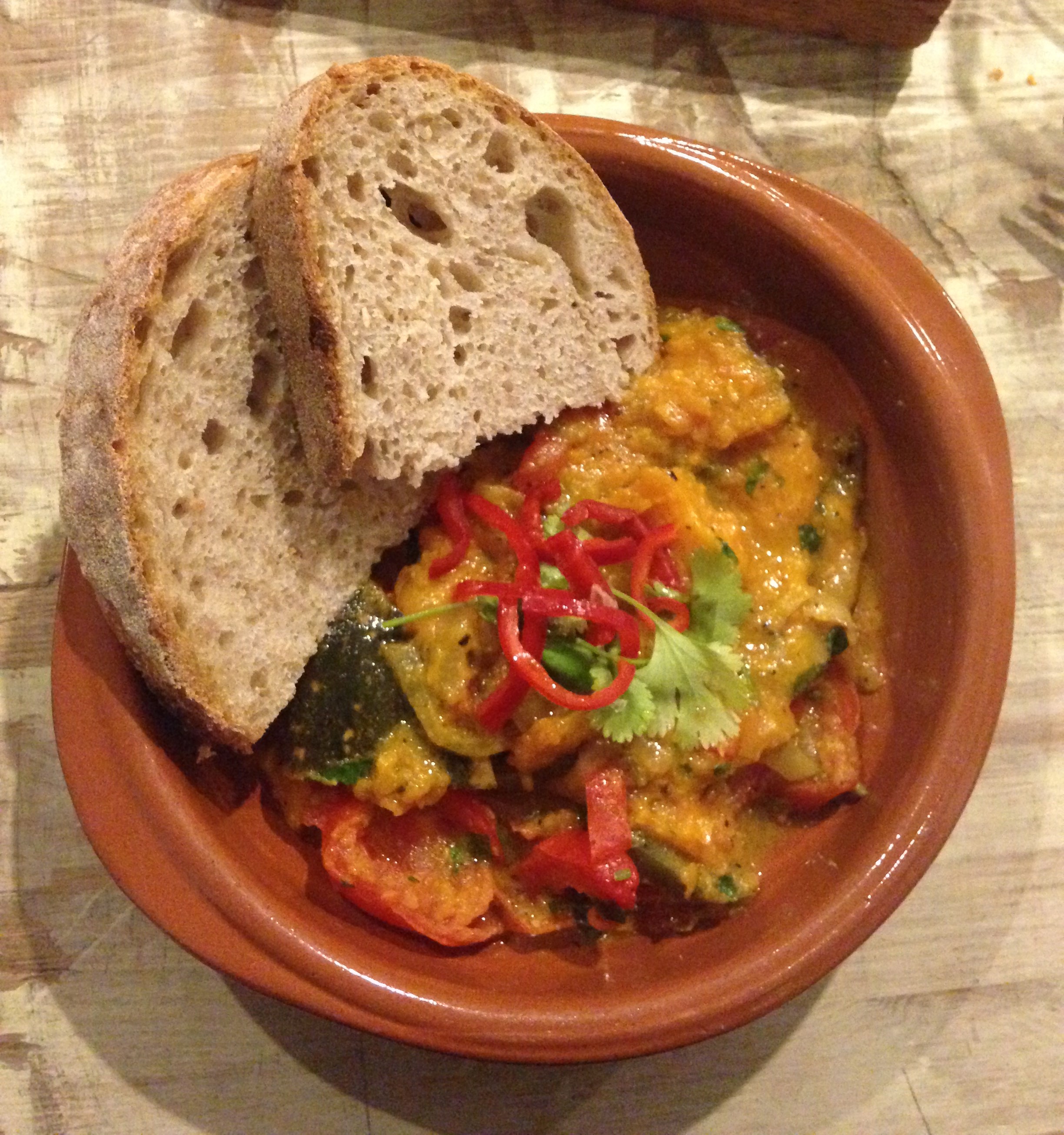 This is a dessert of passion fruit mousse for £4 (possibly not sourced locally but still):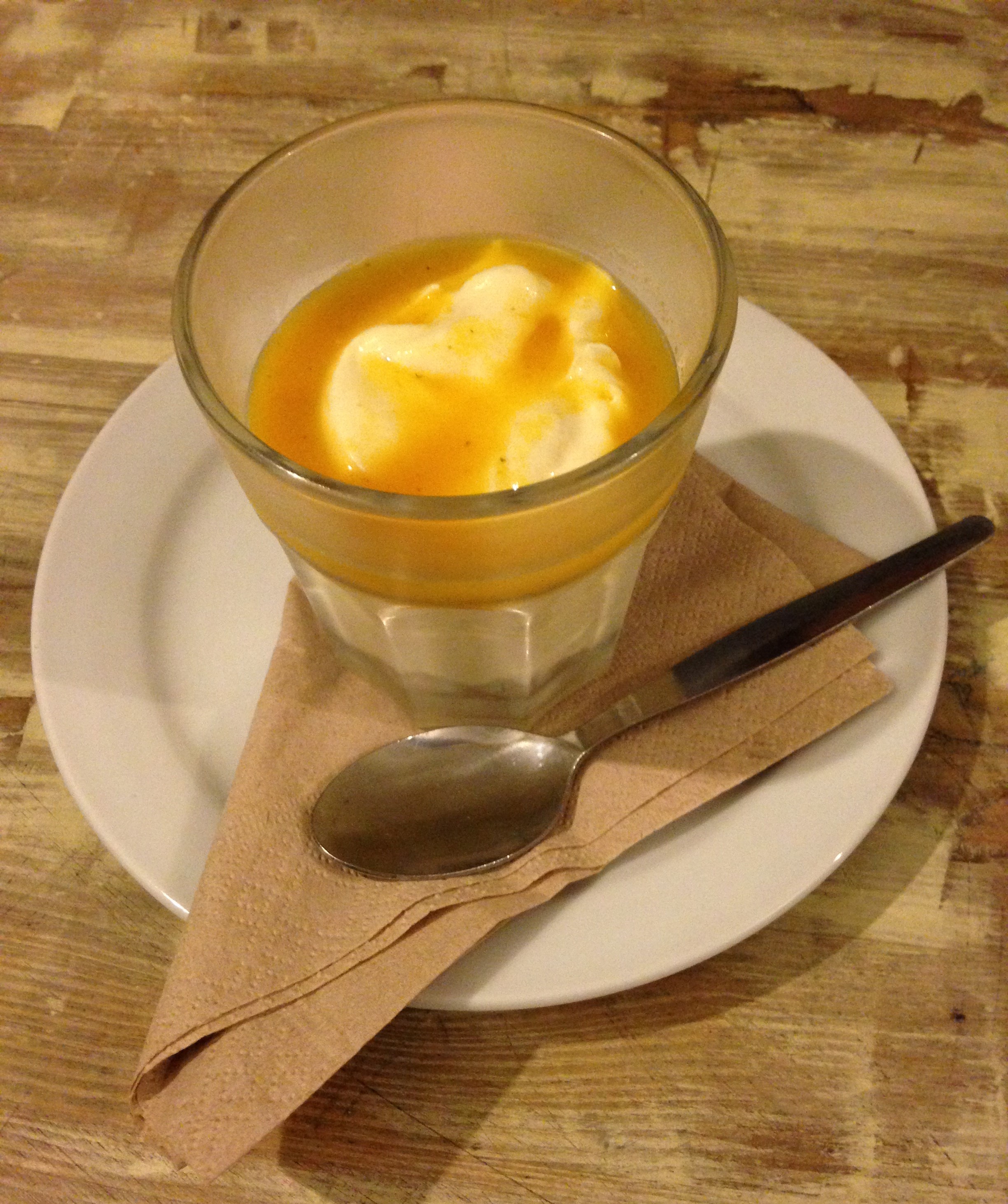 The menu changes daily depending on who's in the kitchen, although the cheese bread and passion fruit mousse seem to be permanent fixtures. Check their Twitter to find out what they're cooking each day.
Their crowdfunding campaign is about to close and one of the offers is a meal for two for £25 which would work at as good value.
They will be at Ovalhouse every Tuesday to Saturday from 6pm to 10pm until May 30th. After that, we'd love to see them find a permanent site in Kennington.
Ovalhouse Theatre is at 52-54 Kennington Oval, SE11 5SW.