There are so many interesting, little known establishments in Kennington and we're still discovering new ones. Did you know the rather unpromising looking Tiffany Bar on the West end of Kennington Lane is a karaoke bar and rather good Korean restaurant? Or at least it was when we scheduled this post, but now it's under new ownership, with a new name, Jihwaja, although still doing Korean food and karaoke, and it's opening tomorrow.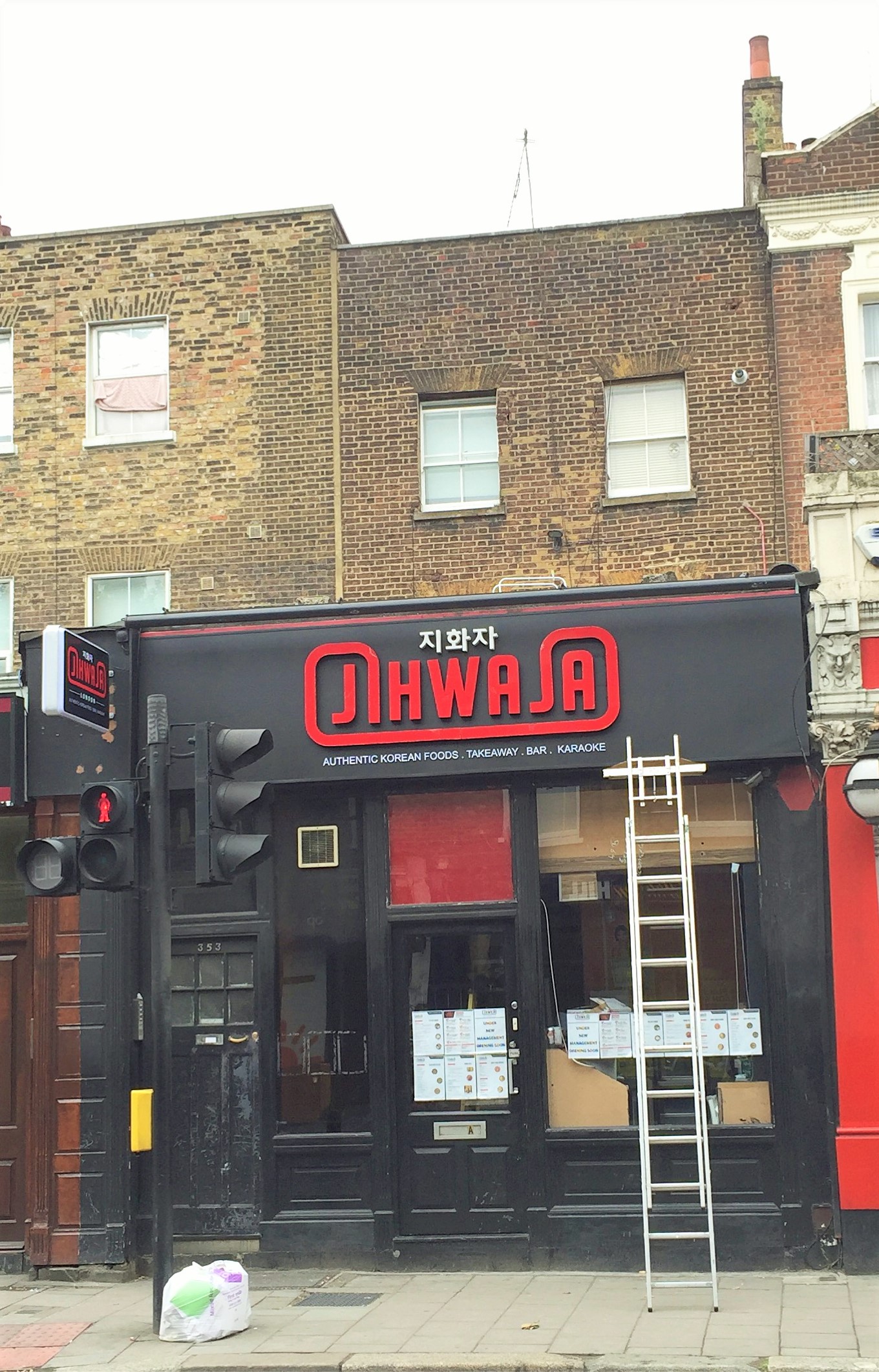 Anyway, in case you want to read about what Tiffany was like…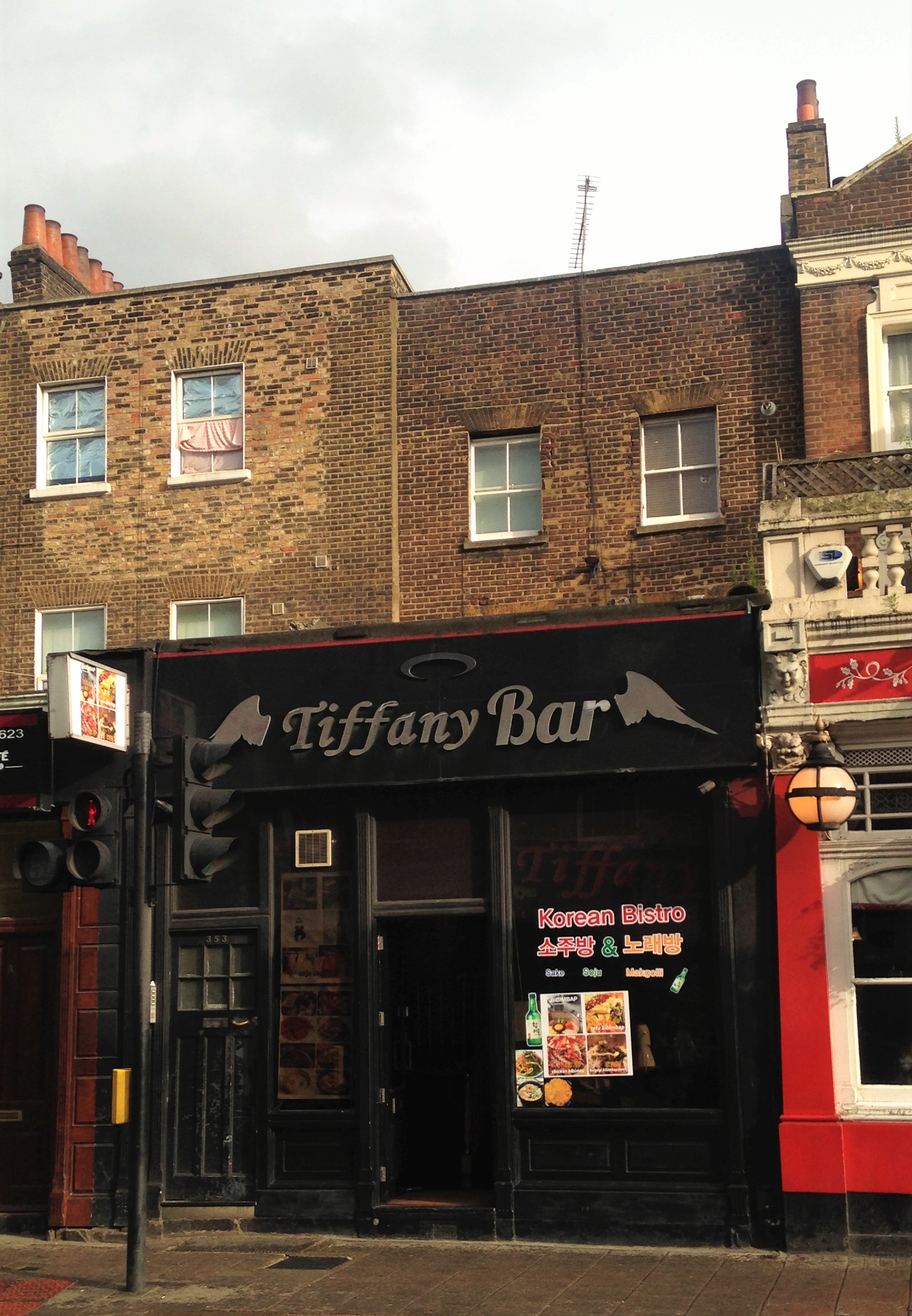 The very friendly owner is a big fan of the Audrey Hepburn film Breakfast At Tiffany's, hence the name, and an interior decoration theme that is almost as incongruous as Pop Art Sushi's.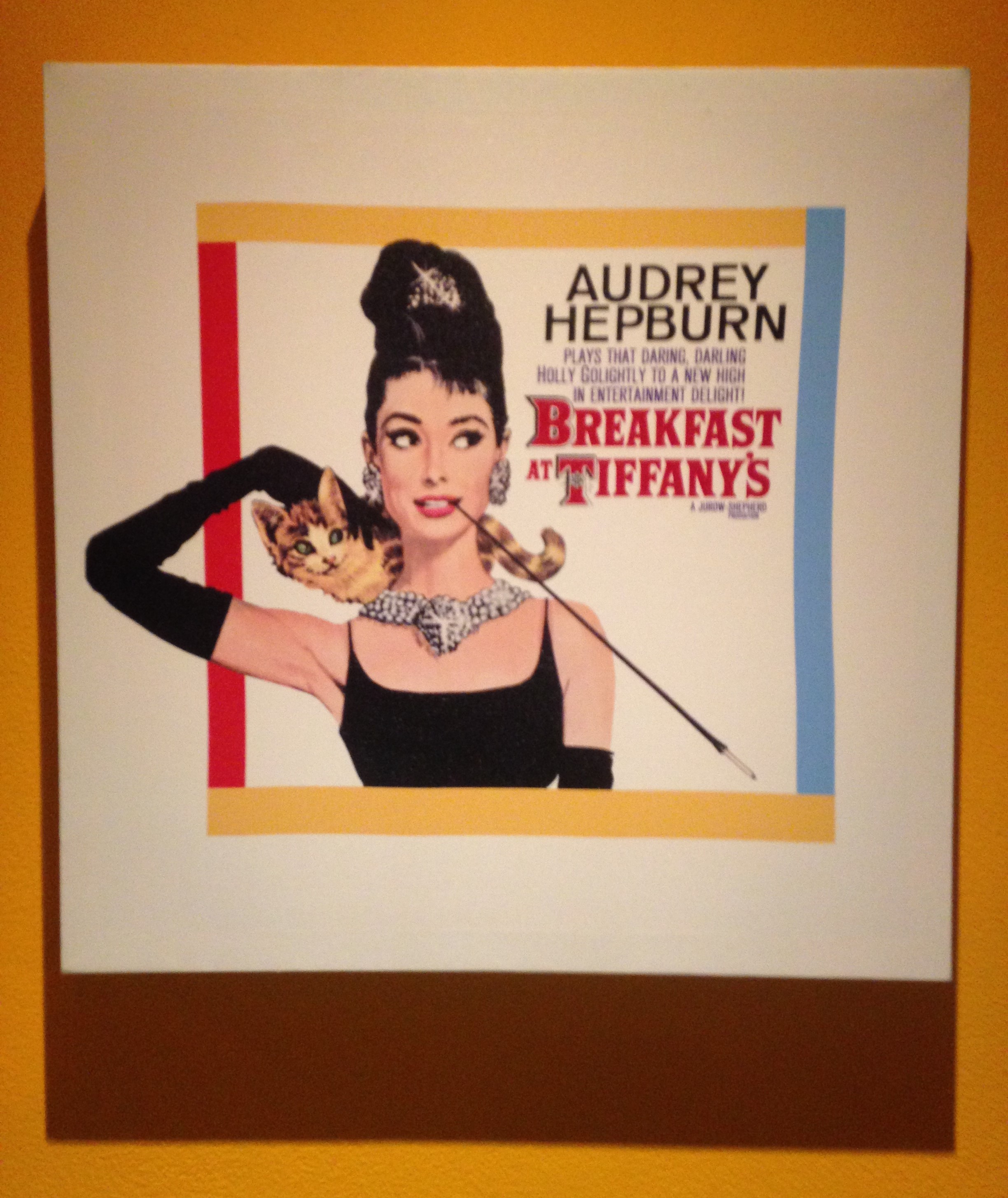 If you ask nicely and they're not too busy they will seat you in a private karaoke room for dinner, even if you're not planning to sing.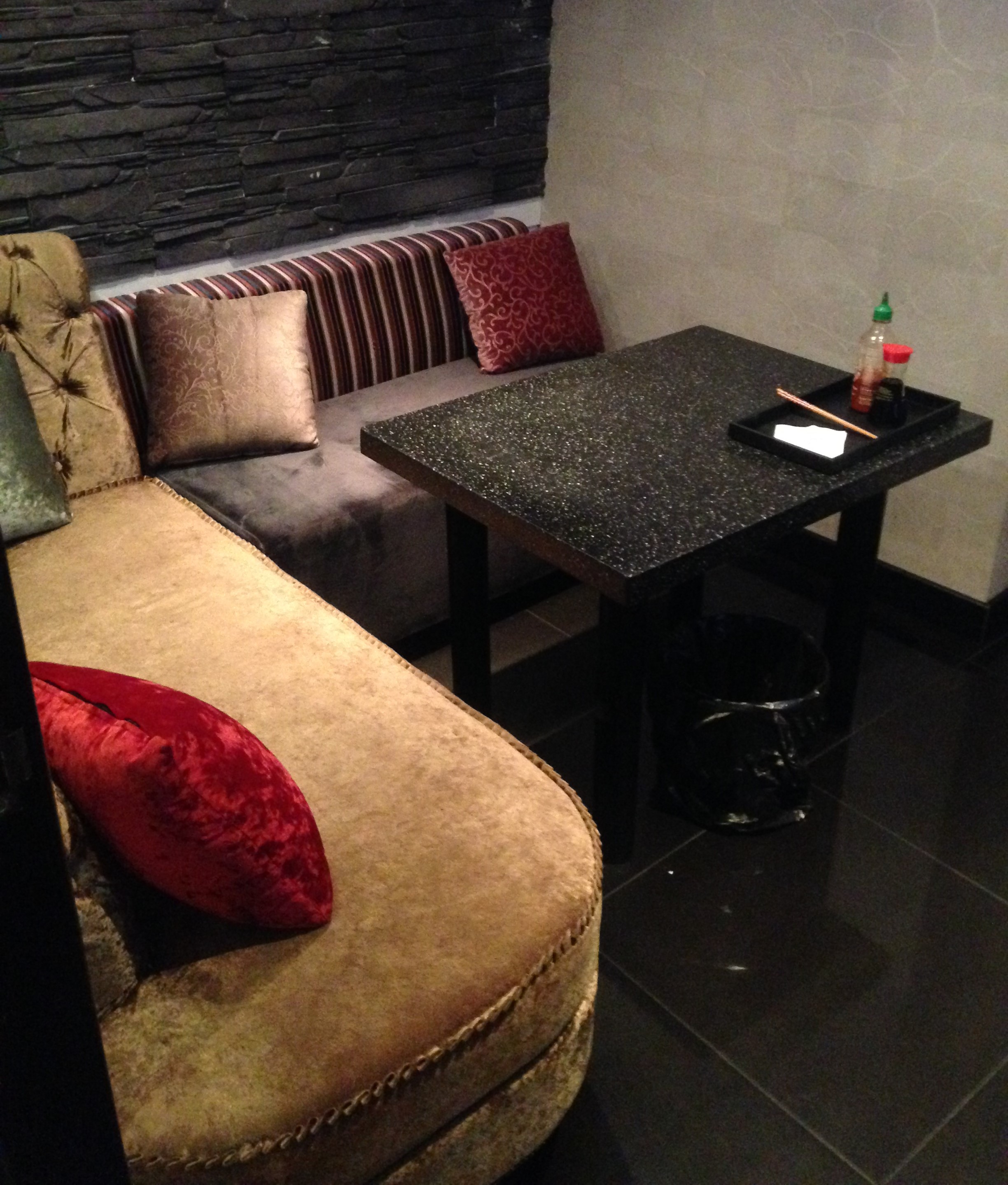 Naturally we ordered a Korean pale lager called Hite, and a sweet drink (if only we could remember what that was).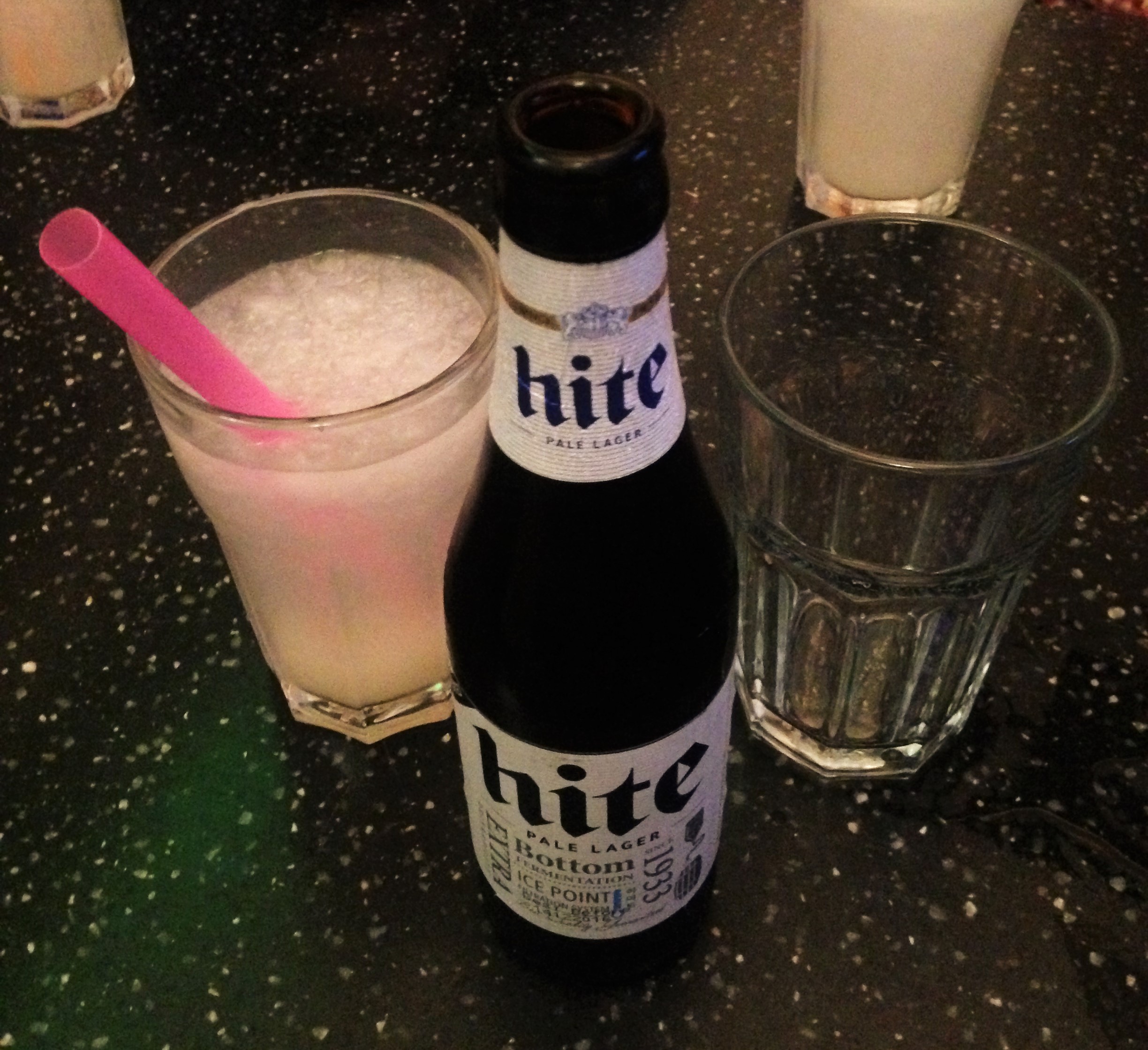 The vegetable kimchi was really good and spicy.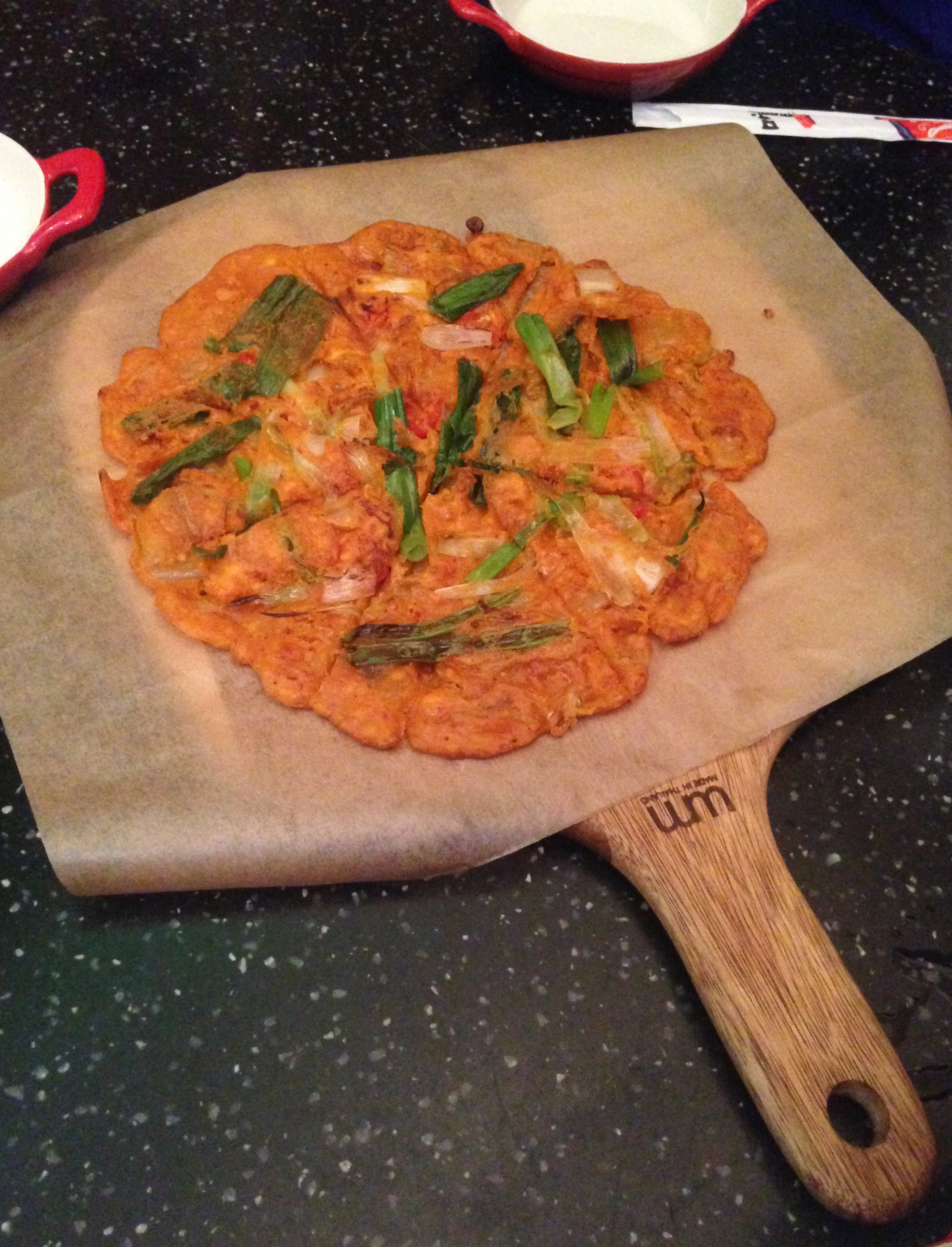 The seafood noodle soup was so rich we struggled to finish it.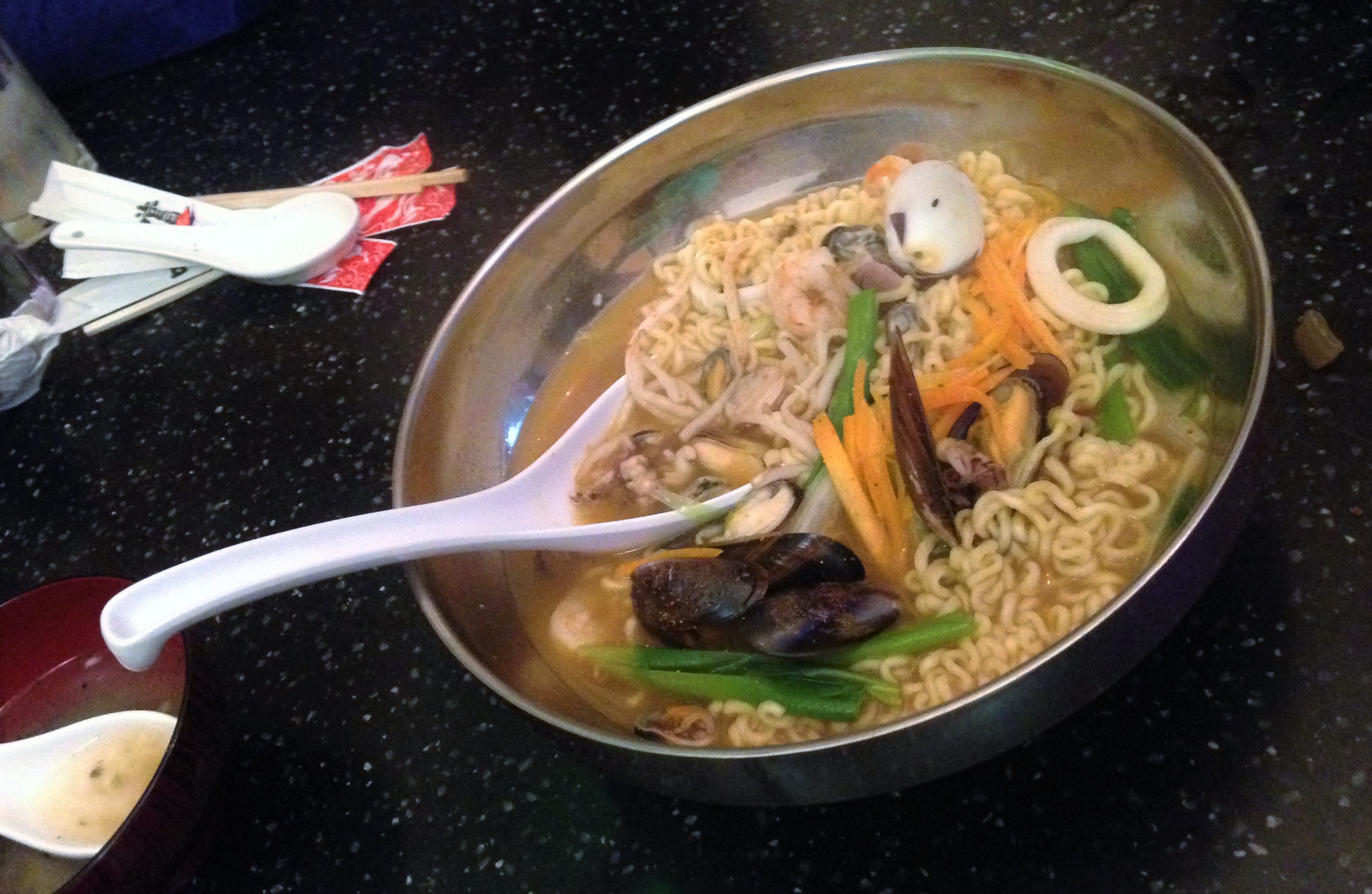 We mentioned Pop Art Sushi above and there are some similarities with Tiffany Bar – both are in West Kennington, undiscovered, rather odd as concepts, but with really superior food. Give them a try. (It's too late to try Tiffany Bar – it has closed)
Address: 353 Kennington Lane, London SE11 5QY