No, us neither, but it's worth going to visit the Garden Museum while the Fashion & Gardens exhibition is on (until April 27th) to see floral artist Rebecca Louise Law's installation called 'The Flower Garden Display'd'. She has hung over 4,600 flowers from the roof of the museum (a former church), and it's quite something.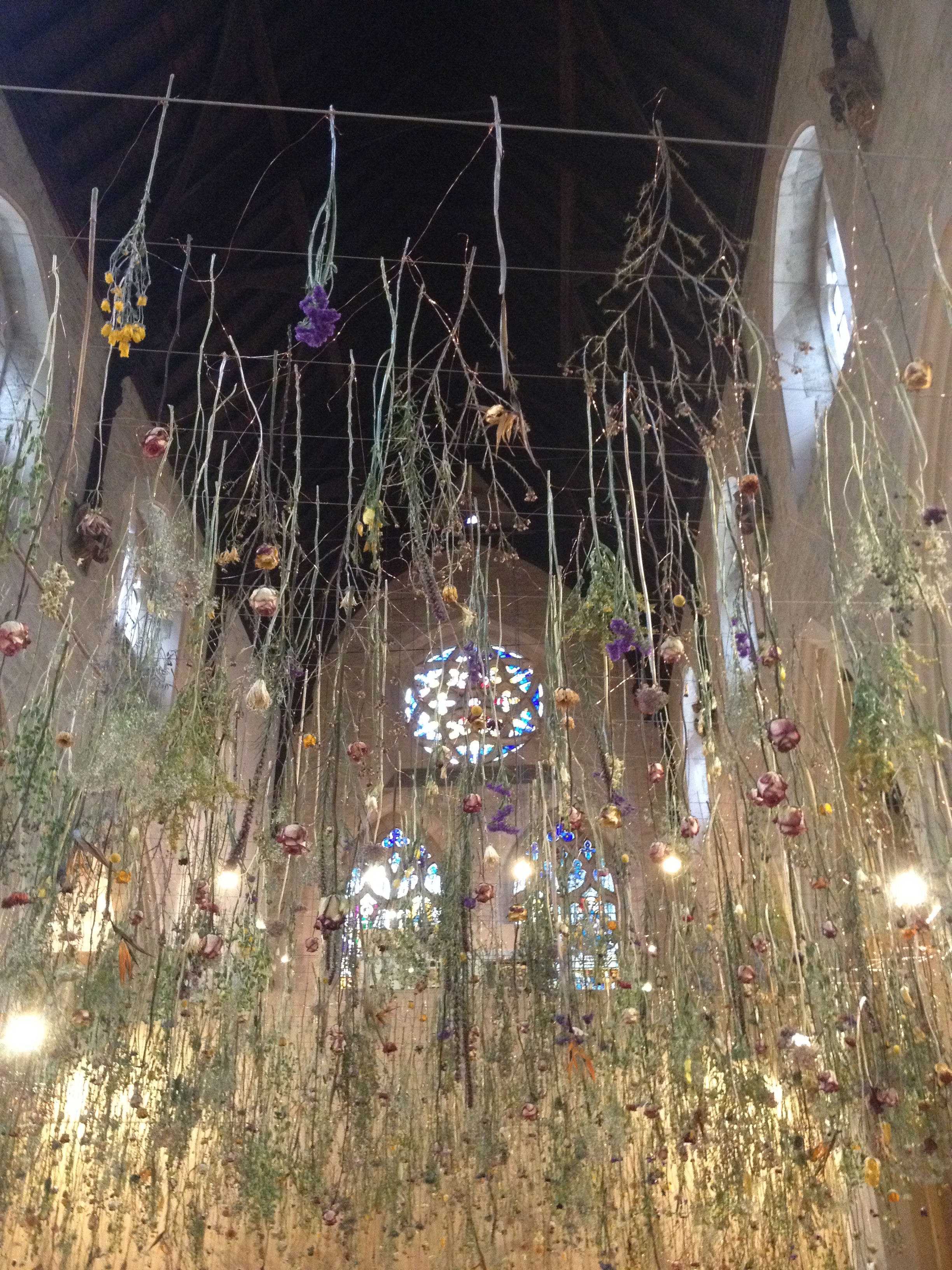 Join Rebecca Louise Law under 'The Flower Garden Display'd' for a discussion with photographer Rachel Warne about The Beauty of Decay, dying flowers and the afterlife of gardens, on Tuesday at 6.30pm (tickets £10).
The museum is open every day and admission costs £7.50 for adults, but it's free if you just want to go to the cafe, which is good and vegetarian, and you'll walk under 'The Flower Garden Display'd' on your way through.
On your way out, you can check out The Garden Museum's expansion plans, which involve re-creating part of Tradescant's Ark. Tradescant's Ark was Britain's first museum open to the public, started by John Tradescant and his son John Junior, who are buried in what is now the garden of the Garden Museum. The original Tradescant's Ark was in North West Kennington and featured a stuffed dodo, drums from Africa, weapons from Java, and a series of complaints from Walworth.