Sadly Counter closed down in June 2017. Let's hope they reopen.
Counter is the biggest, most exciting restaurant opening in the Kennington area since Brunswick House. The founder Philip Reicherstorfer, a local resident, has been working on this for three years and was initially looking at the site now occupied by Nando's, before deciding that a different set of railway arches would be better suited. The entrance to the Counter brasserie is on South Lambeth Place, next to the Sainsbury's Local that is next to Vauxhall station, in what briefly claimed to be VX1 Gallery (we never found it open).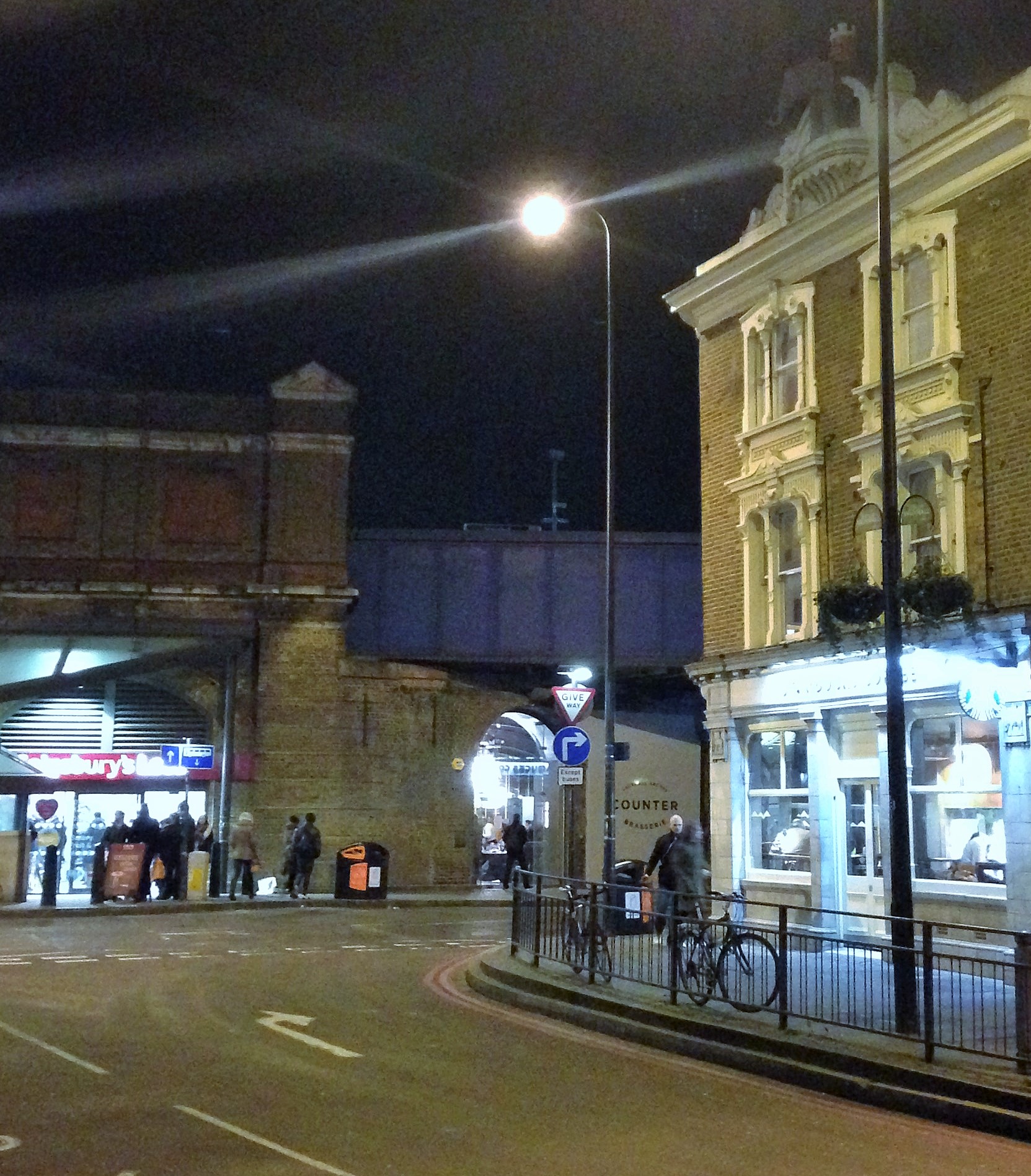 Right now the brasserie is open for soft launch with half price food (you may need to book online to take advantage of this offer, which will last until Tuesday). Their advertising says "Fully open from February 14th" but we went on Friday and it was seamless, with excellent, friendly service and delicious food.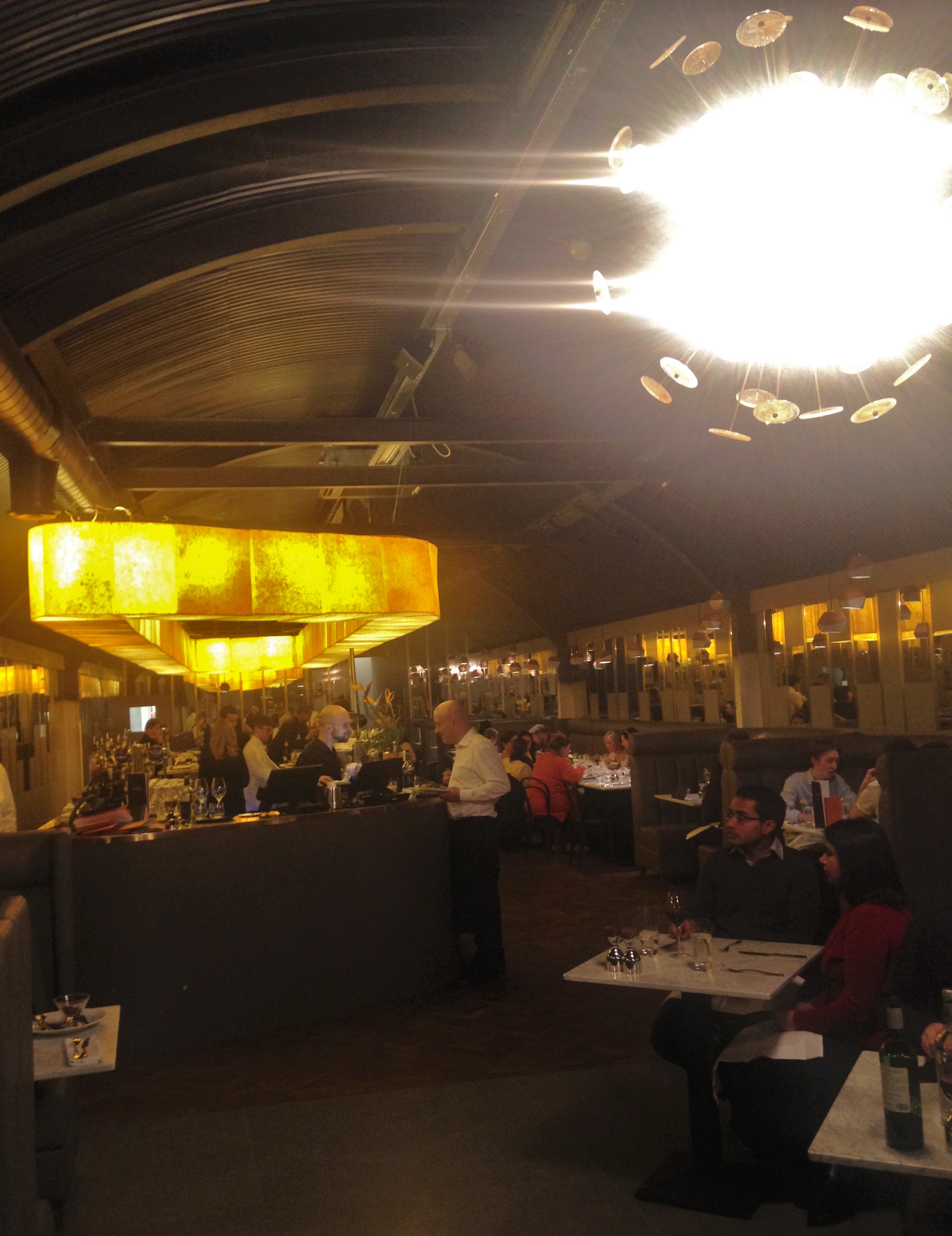 They describe the food as "New York-style French" but it's more diverse than that – we had a starter of chili blanco, warm tortillas, and avocado salsa (normally £6.50, currently £3.25) – very tasty.
The main course of sole with brown butter, capers, confit potato and spinach (normally £17, currently £8.50) was one of the most flavoursome, succulent fish dishes we've ever had – even better than The Lobster Pot's skate wing equivalent. Thank-you, head chef Dan Blucert, formerly of The Big Easy in Covent Garden.
Butternut squash hotpot, tomato and ancho chili (normally £14, currently £7) was also full of flavour, although the cornbread dumplings were rather dry.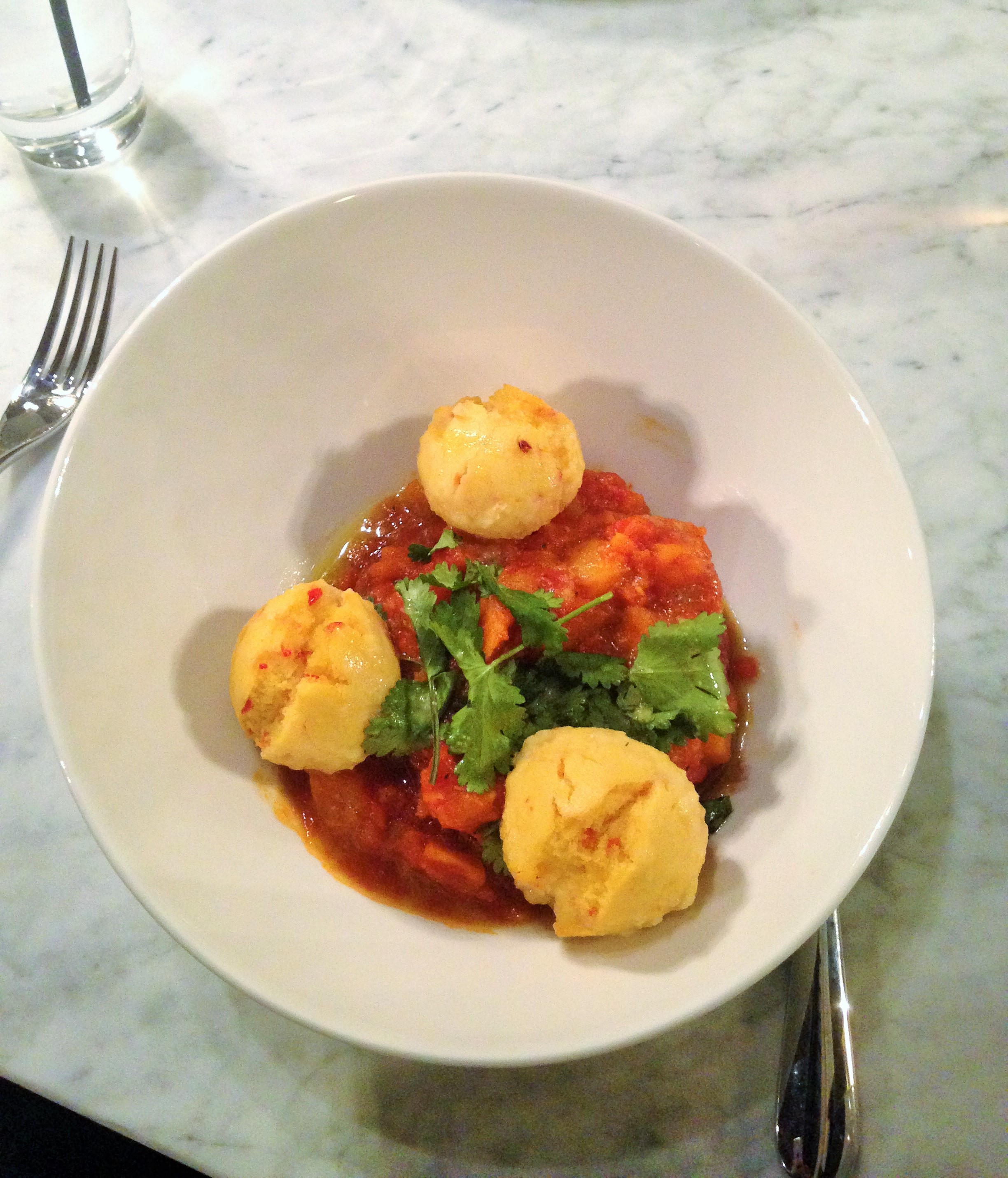 We had a decent desert of New York cheesecake with blueberry compote, and they do their own dark and sophisticated Counter lager, brewed in the Netherlands, plus a wine list that is exclusively American and French, and plenty of cocktails and mocktails.
The clientele was nicely mixed, from Friday night revellers to middle aged gay couples to a family with a toddler. The restaurant is big (175 capacity) but was already looking pleasantly full. Ask to be seated in a booth for extra privacy and comfort. The decor is "Deco meets Disco" and will not be for everyone, but if it's not for you then Brunswick House and Bonnington Cafe offer polar opposites just yards away.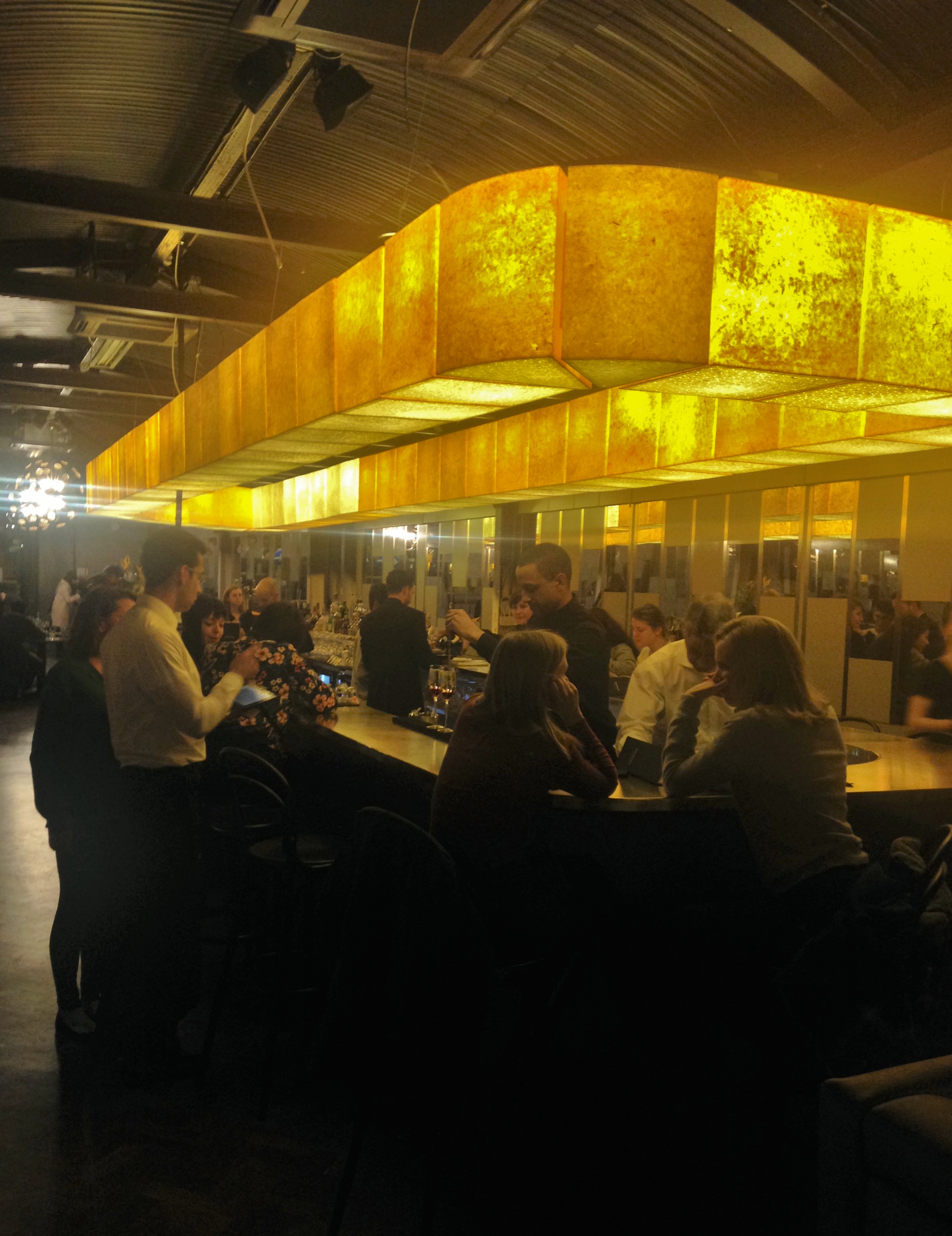 For the rest of us, Kennington finally has a quality restaurant that's open just about any time you'd want to go – Monday to Thursday 7am to midnight, Friday 7am to 1am, Saturday 8am to 1am, and Sunday 8am to midnight. They do all day brunch on Saturdays and Sundays till 5pm – more on that soon. Counter already looks like being a great success and will contribute a lot to the revitalisation of West Kennington.
Also, Counter's premises will soon stretch a mammoth 60 metres back, all the way to the other side of the arches near Dirty Burger on South Lambeth Road – BackCOUNTER will open on February 12th and will be open Thursdays to Sundays at least, plus private hire. It seems aimed at a gay pre-clubbing crowd but it's still a building site at present.
Here's an architect's sketch of the whole premises: