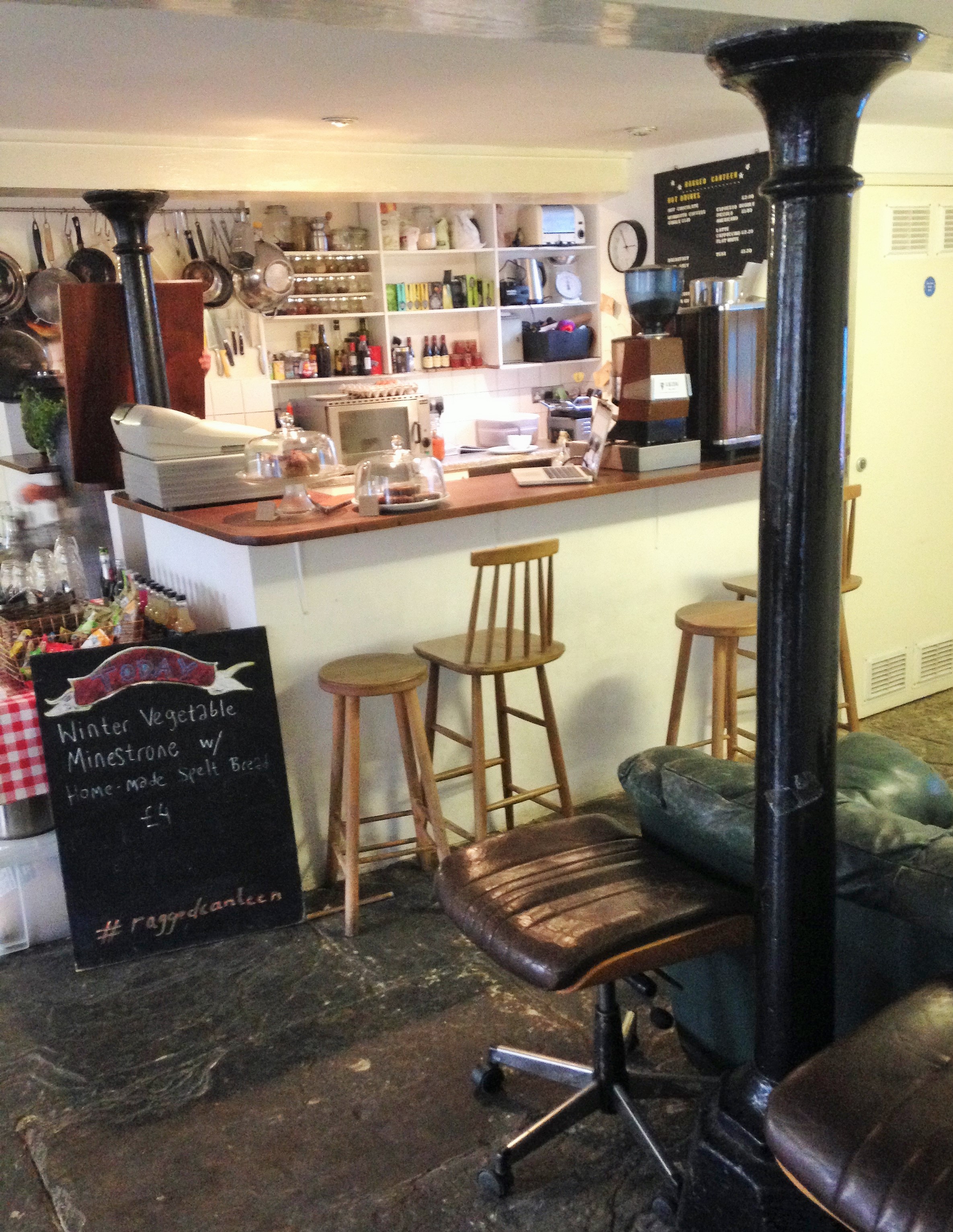 The Ragged Canteen at Beaconsfield Art Gallery featured in our Top Ten Best Restaurants in Kennington list last year for their delicious vegetarian lunches. Now they've become the latest Kennington venue to offer all-day brunch on a Saturday, joining The Tea House Theatre, Counter, and Toulouse Lautrec (The Duchy Arms don't start theirs till 12.30pm, while the Tommyfield and Brunswick House only do breakfast in the mornings).
Here's the menu from a couple of weeks back: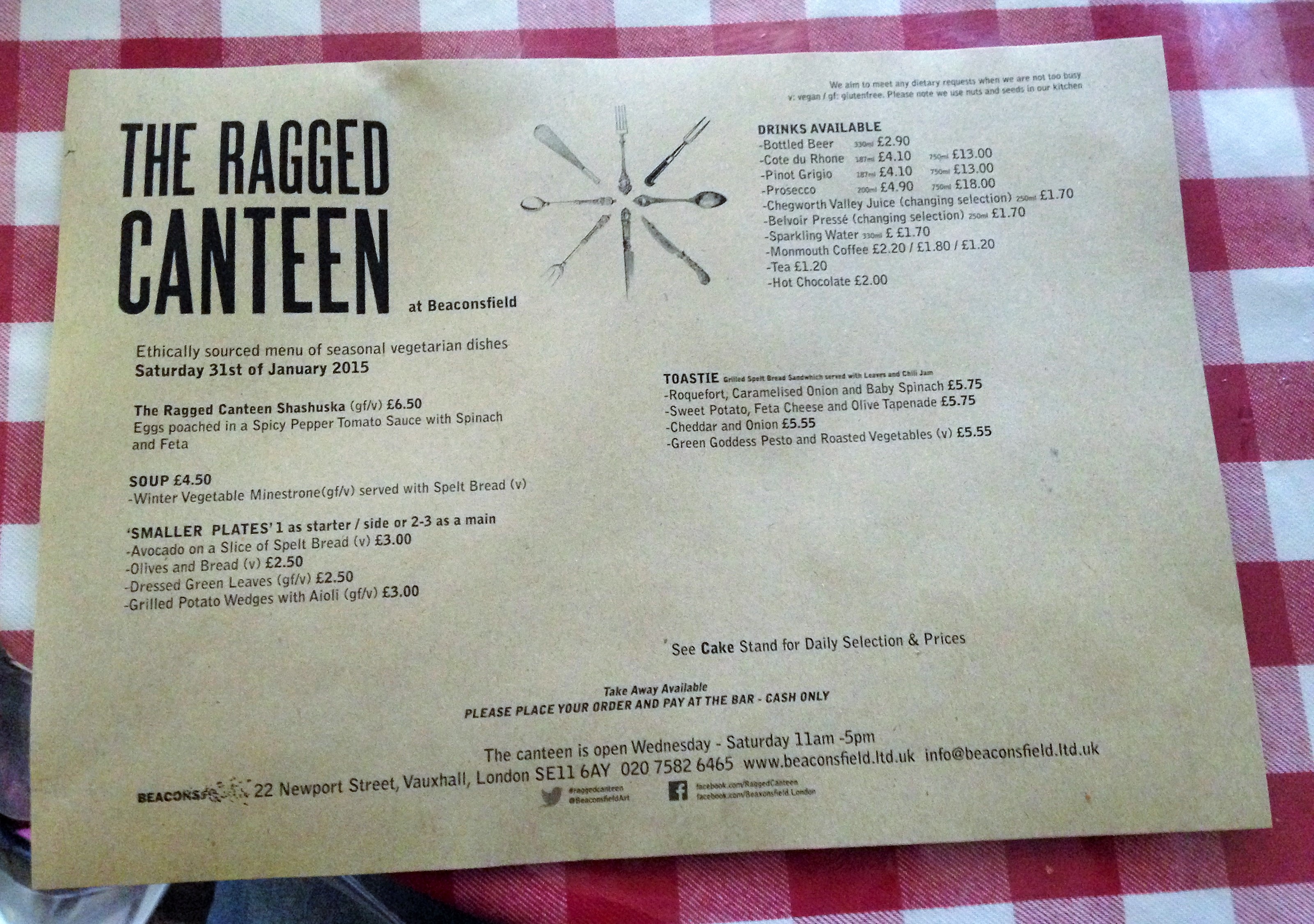 We had a green goddess pesto and roasted vegetable toastie, and this warm winter vegetable minestrone (actually more of a stew than a soup) with spelt bread, which is a typical Ragged Canteen kind of dish: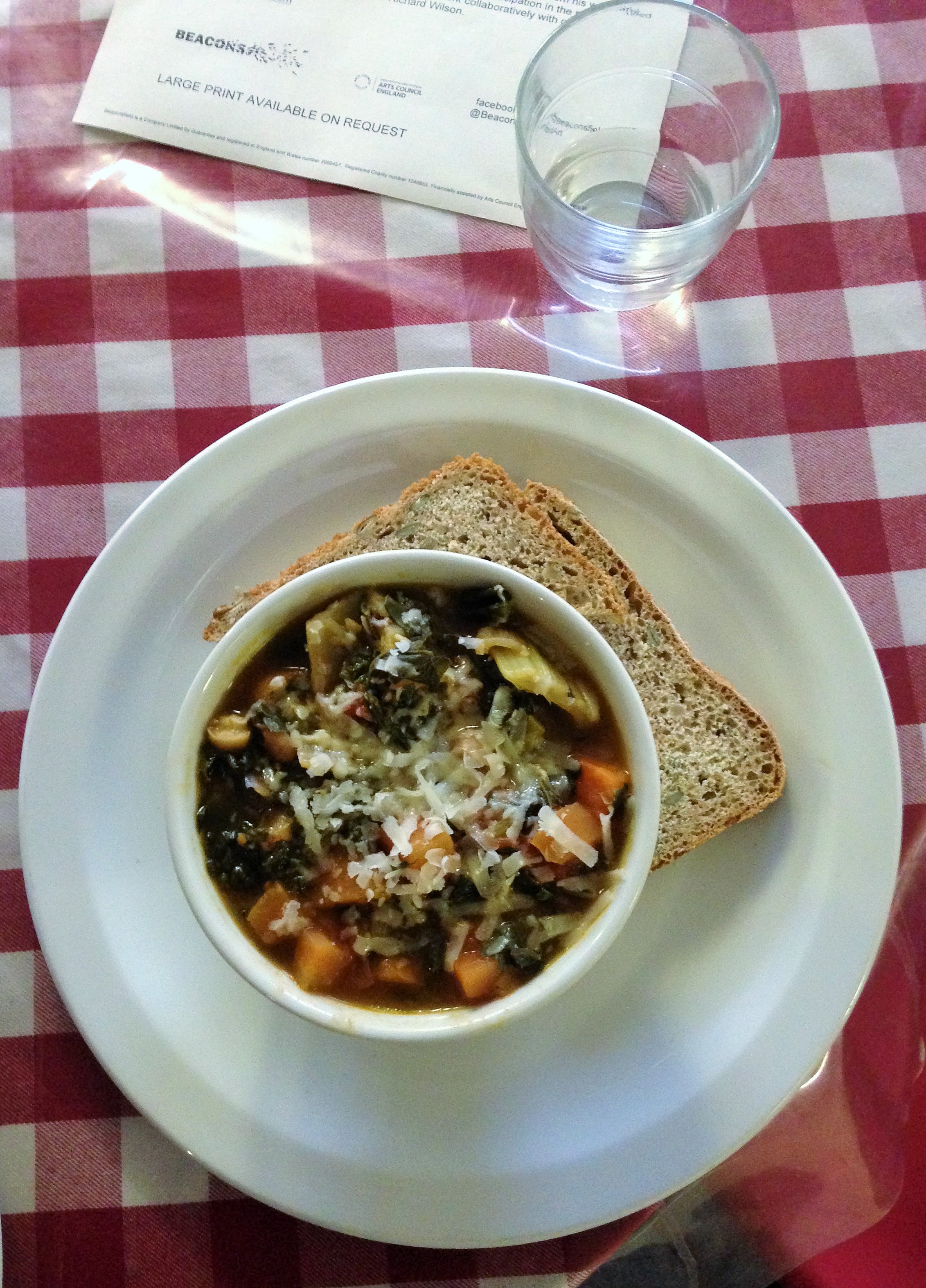 If you want Eggs Benedict or buttermilk pancakes, this is not the place for you, but if you're in the mood for something hearty and vegetarian, you won't do better than the Ragged Canteen. Plus the service is friendly, you'll have no problem getting a table, and the building is great.