Sadly Counter Termini and Counter both closed down shortly after the opening of Termini.
There's a bit of a dearth of Italian restaurants in Kennington at the moment. First of all Sirena's shut down, apparently because the office it was based in wanted something healthier and more modern. Then Amici closed for an extended refurbishment that doesn't seem to be progressing. Even Pizza Express was briefly closed due to flooding. Well, there's a new restaurant in town and to say it's the best Italian in the area really doesn't do it justice – Counter Termini serve some of the best pizza we've had.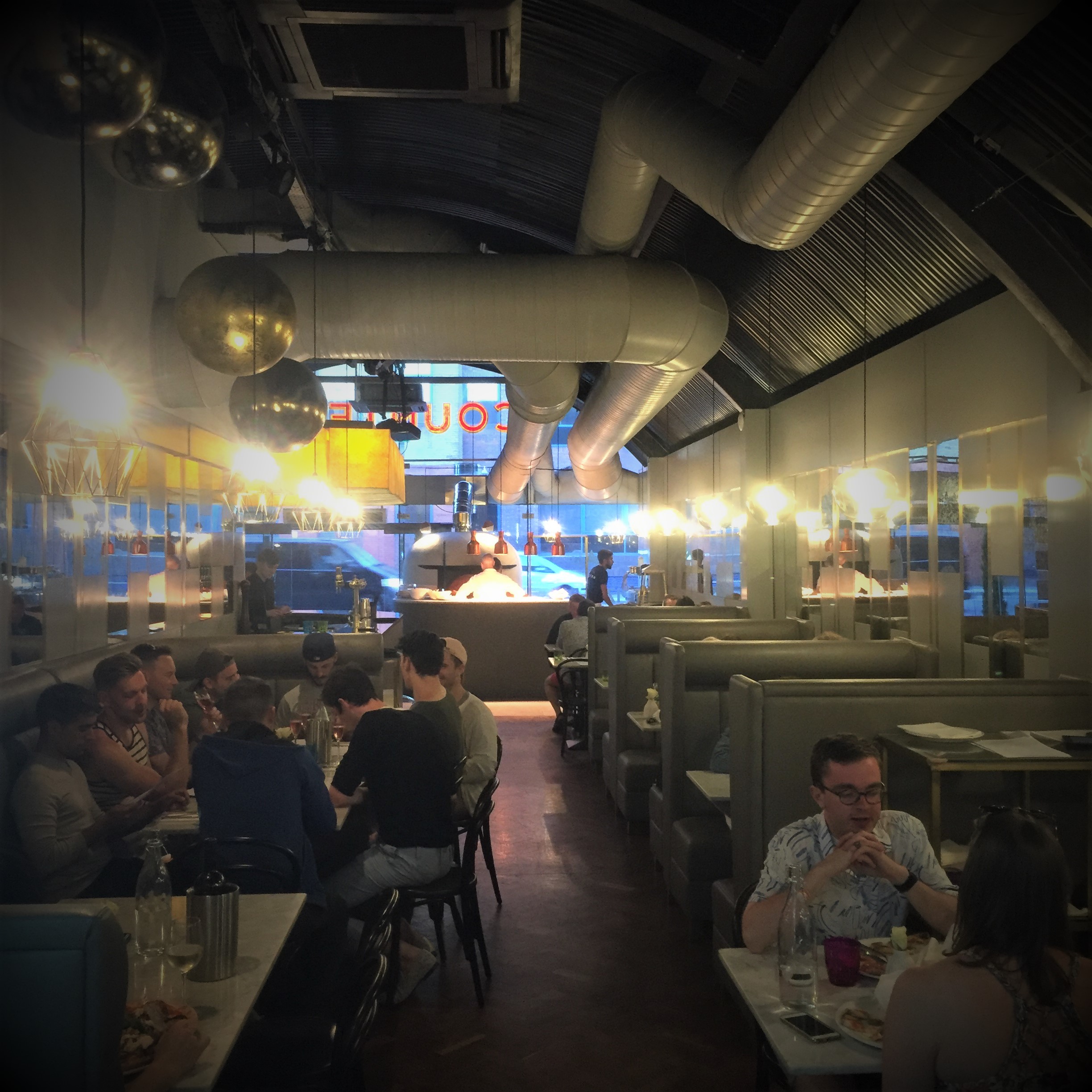 The premises used to be Back Counter, on the other side of the railway arch from Counter itself. The interior hasn't changed much, except for the introduction of a wood-fired pizza oven.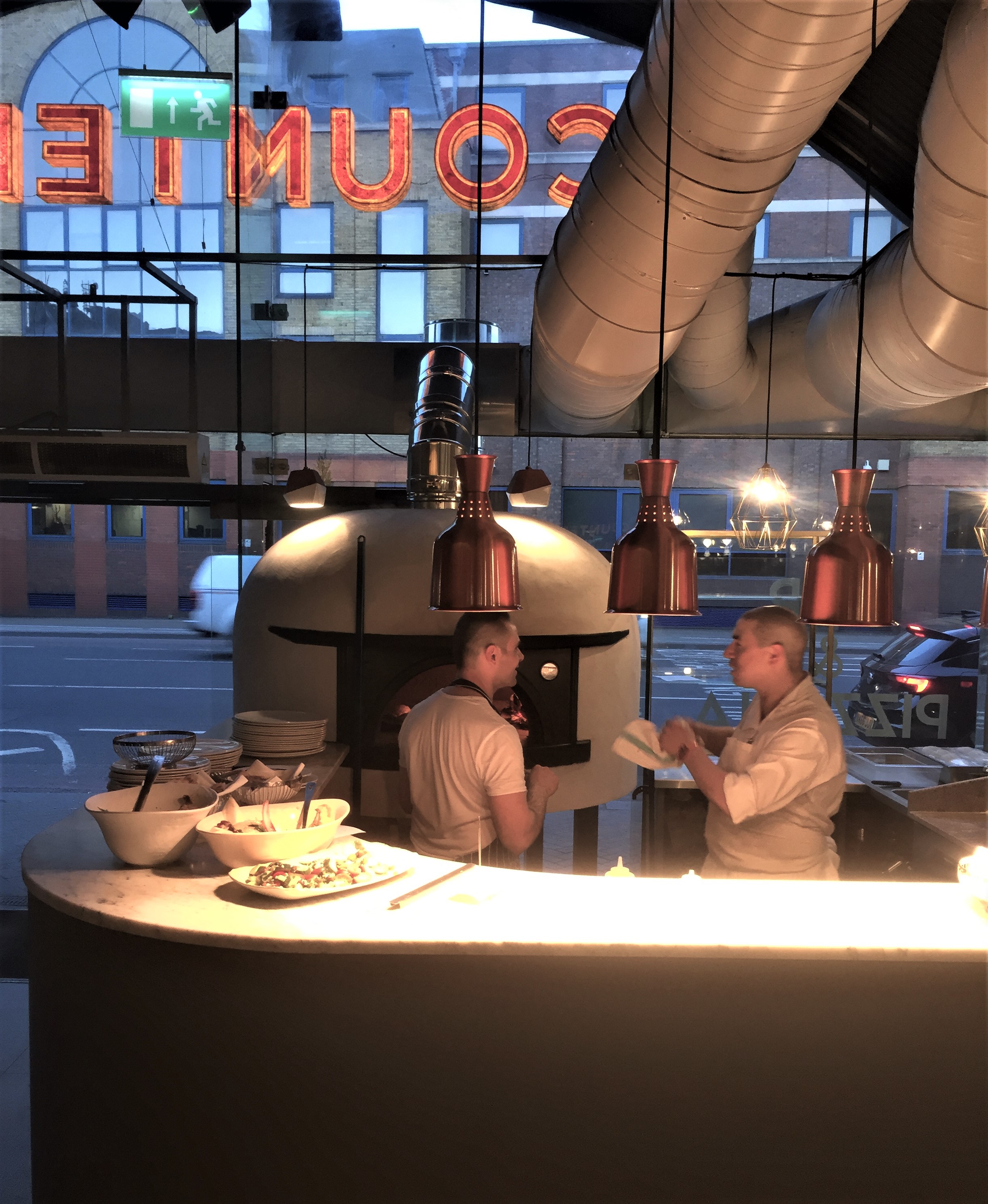 As well as pizza, they serve antipasti, salads and drinks every day from 11.30am to late. We went along to one of their 'sneak preview' nights. They're now in 'soft launch' mode, and they're offering 2-4-1 on all pizzas until June 30th (except when there's an ICC match at the Oval). If you book, quote 'Friends & Family'.
This is the Verdura pizza with cherry tomato, aubergine, artichokes, yellow courgette, ricotta, aged balsamic – fresh, flavoursome, and so good we started eating it before taking the photo. Normally it costs £9:
Equally great was the Tonno pizza with tomato, tuna, red onions, capers, oregano (you can probably guess why part of it isn't in the photo – yum yum). Normally £11: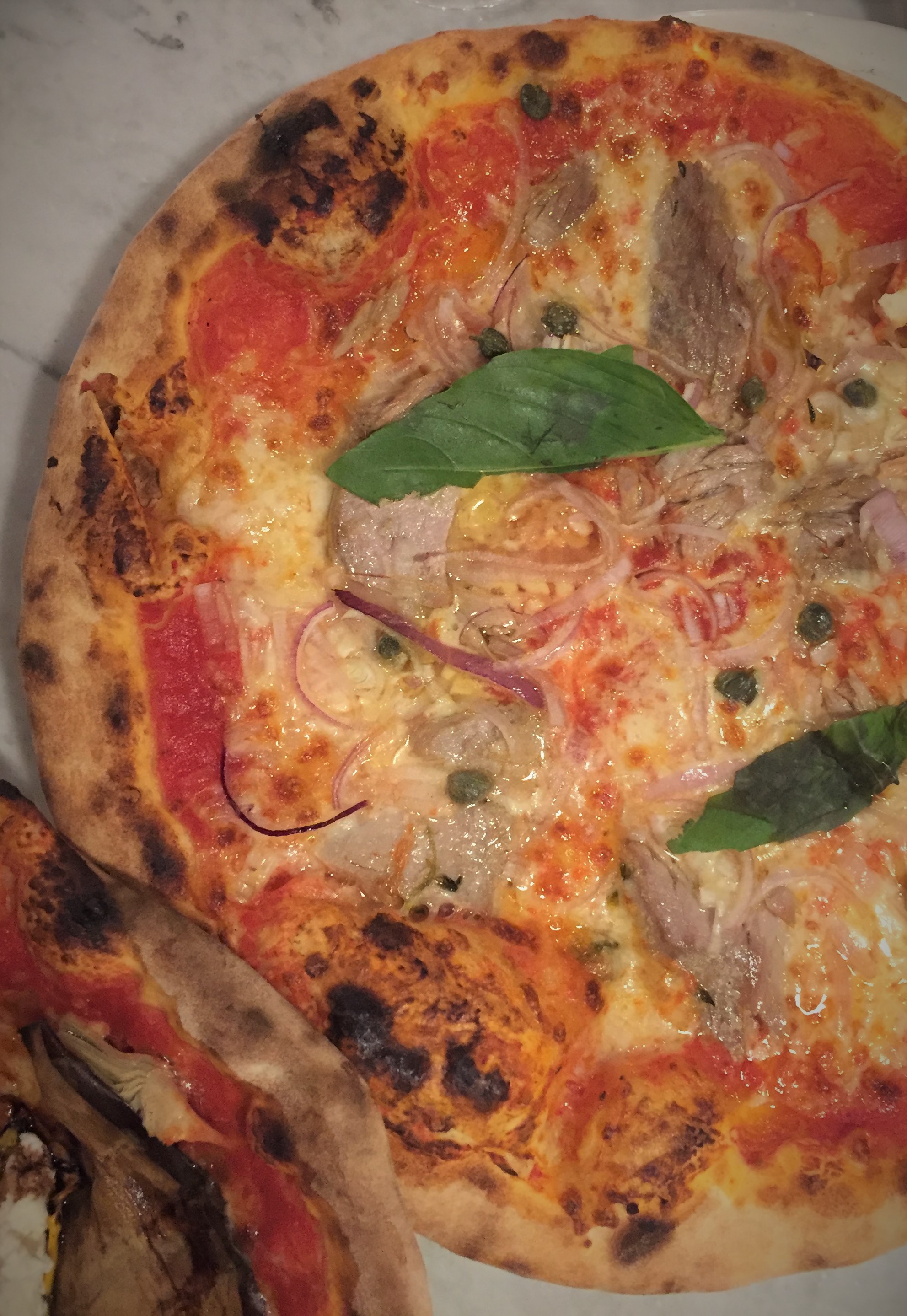 They're also rightly proud of Mahrez' Greek Salad: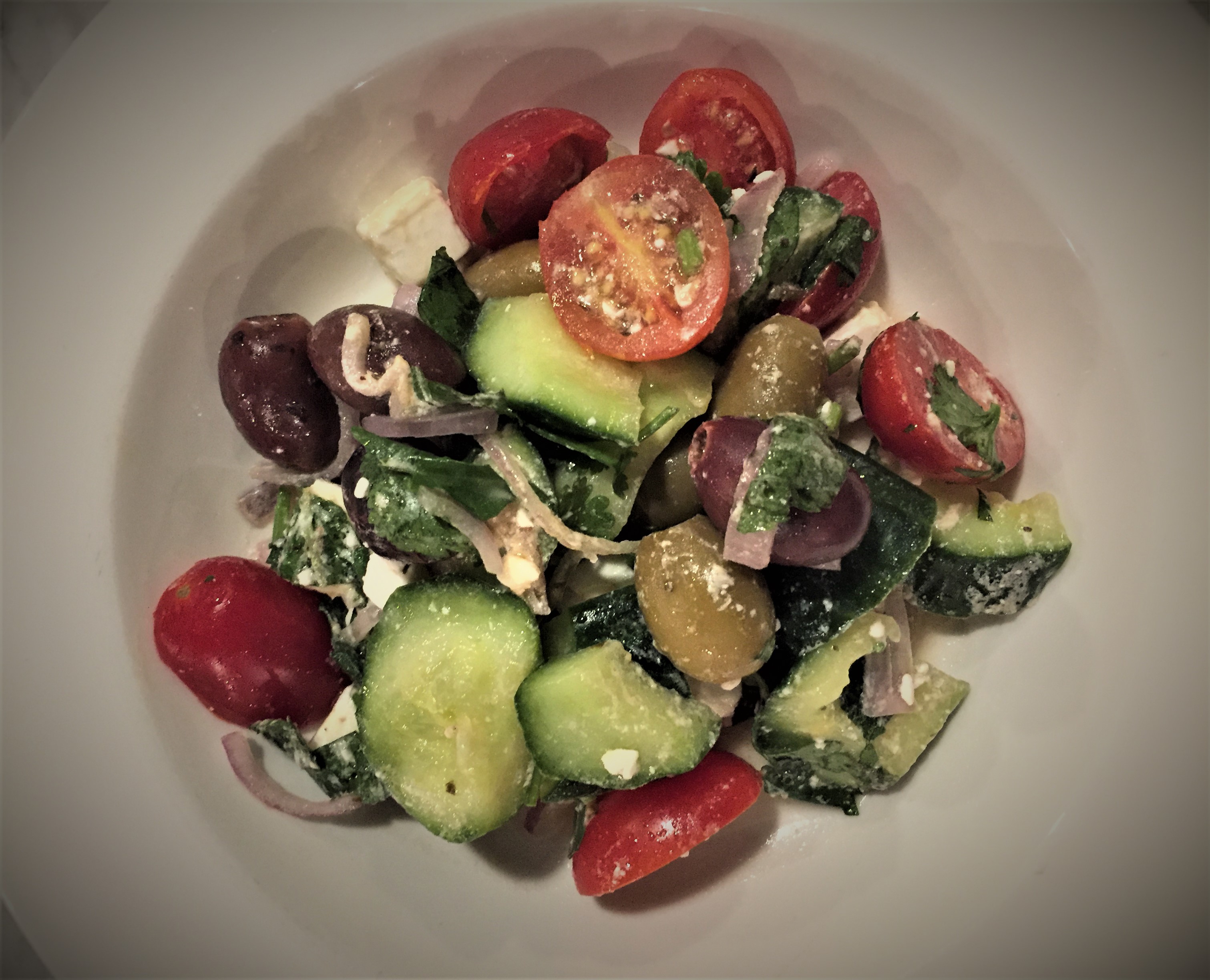 They do takeaway, and they're about to launch delivery services via Uber Eats and Deliveroo.
Counter Termini is a great addition to West Kennington and indeed to London.
Address: Arch 50, South Lambeth Road, London, SW8 1SR
T – 020 3693 9600