A wine bar seems quite a weird concept in 2015, let alone a wine bar that's also an art gallery and music venue, serving Eritrean "tapas", next door to what is probably London's best Eritrean restaurant, Adulis.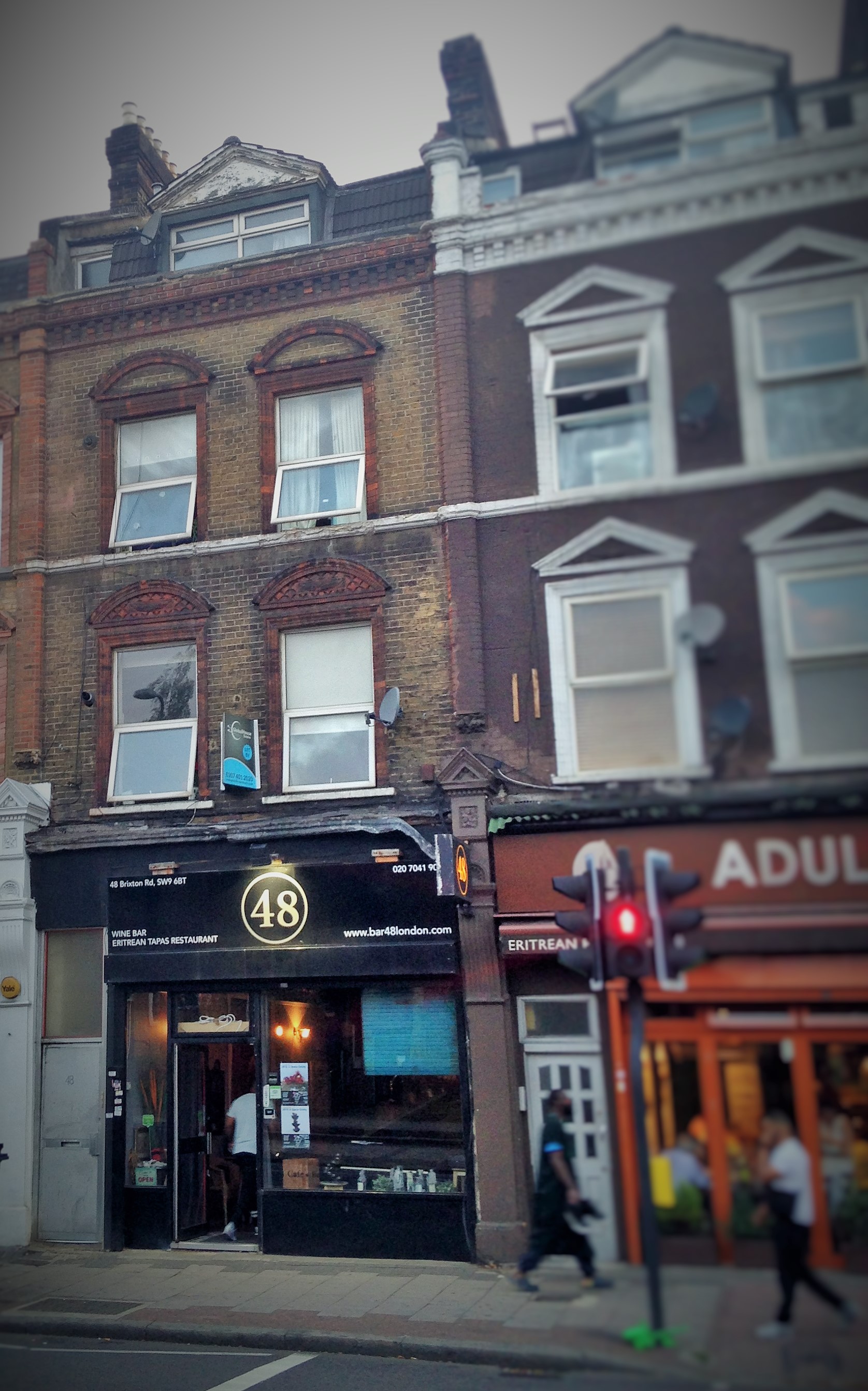 We thought Bar 48 must be a new opening from Adulis but it turns out it's neither linked to Adulis nor new – it has been going for years and has been in its present incarnation for around two years – we just hadn't noticed it till recently. It's also rather dark so excuse the photography.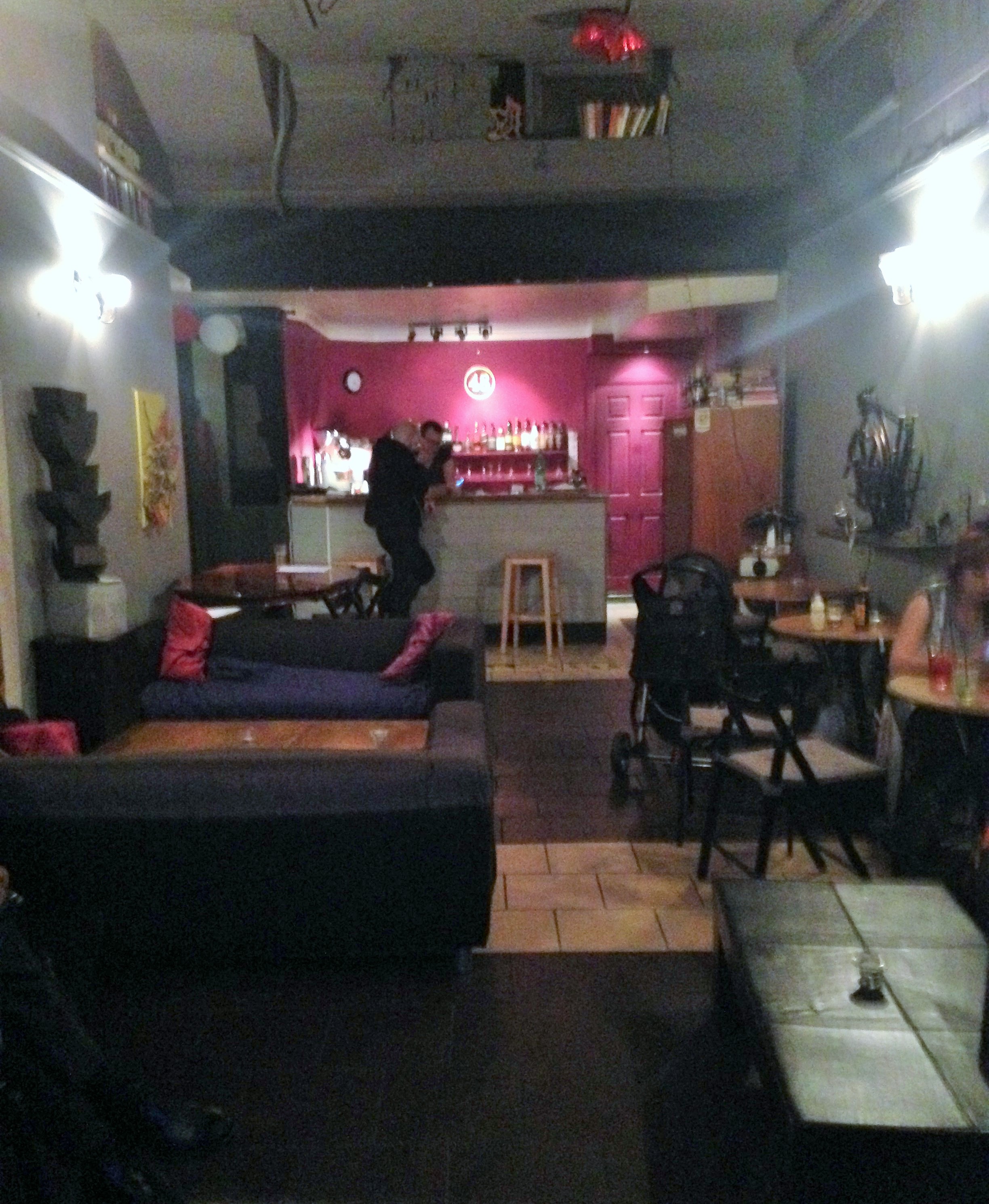 Someone on TripAdvisor says "You know how people say that Londoners are unfriendly bastards who never make conversation? Well not here! I don't know how they do it, but its the kind of place where strangers were striking up conversations with one another all night." Indeed this was our experience – both the barman and the table next door struck up conversation with us.
And there's a lot to talk about. They have the kind of events programme that is bound to see Jeremy Corbyn visit sooner or later (unless he heads to i'klectik instead). Plus a grand piano: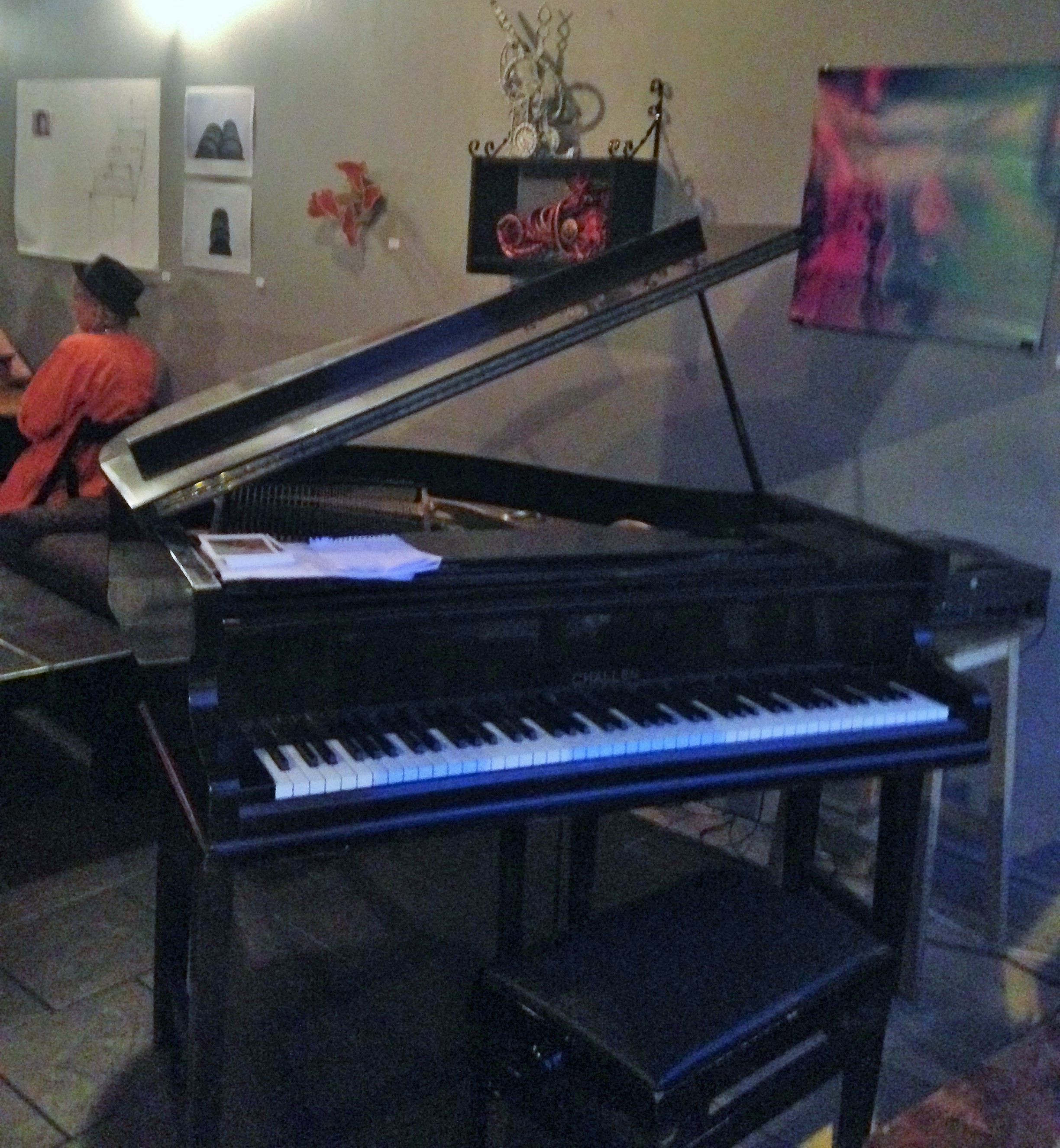 The owner Fiyori Belay has Eritrean roots and runs the kitchen, while the (bar)man behind the art gallery concept is Joshua Vaughan, who also teaches at City & Guilds. When we visited the art had rather a Dystopian, William Gibson-ish feel.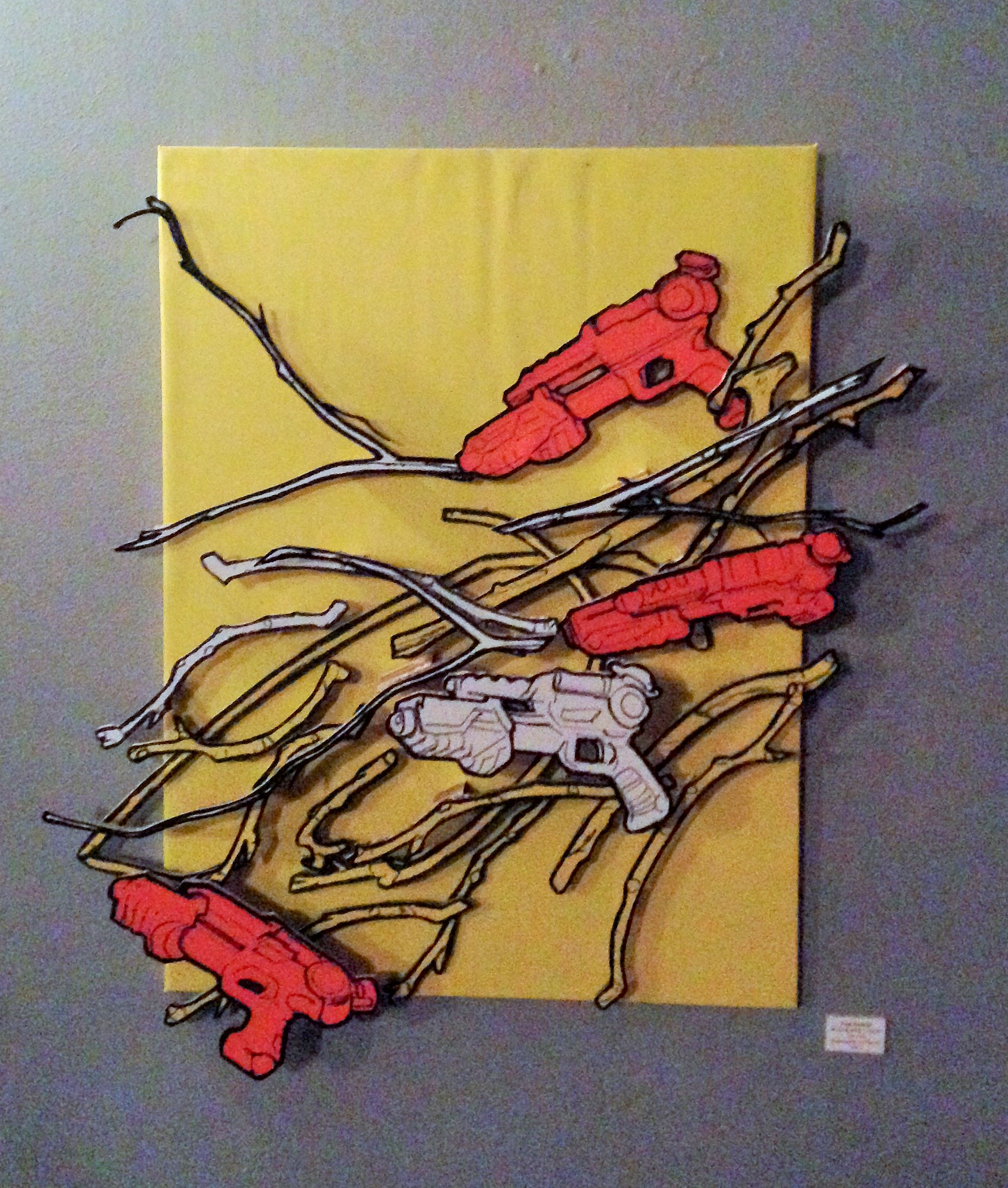 If you're only interested in the food, you should probably go to Adulis instead, which offers pretty much the same dishes (meat and vegetable platters served on injera), at least as well prepared, and many others besides. Bar 48's wine list is also quite short for a wine bar, but reasonably priced. They do serve an Ethiopian lager, St George Beer (he's the patron saint of Ethiopia as well as England), which seems more exotic than the Kenyan one they have next door, as well as Brixton beers (should have gone for Kernel, or failing that, Kennington's own Orbit).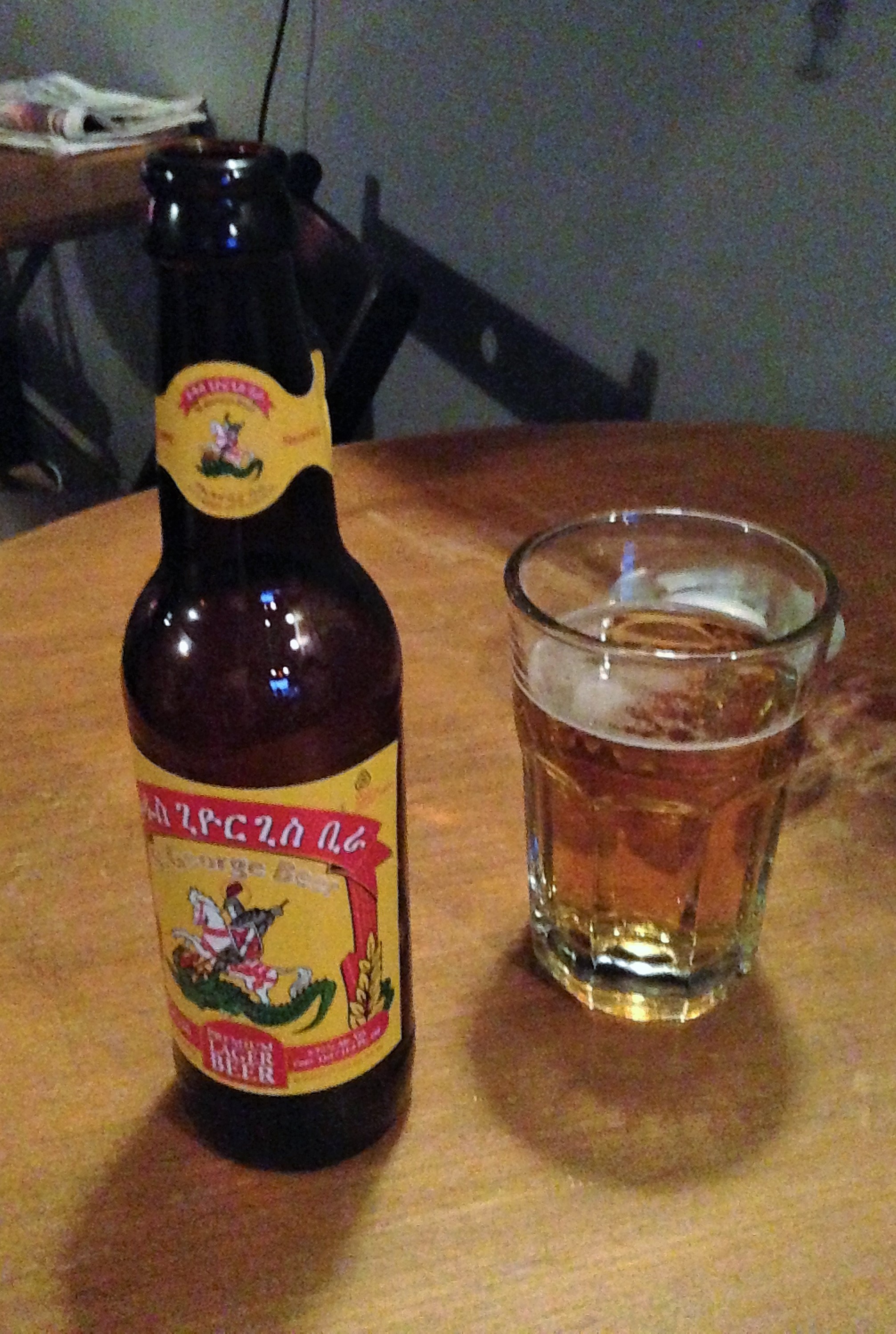 But really, you should go for the welcoming atmosphere, and because you will never have been anywhere quite like it. Tonight could be the night – they're open and have a duo playing covers and originals, then, as far as we can ascertain from their reservations tool, they're not open again till February 1st.
Address: 48 Brixton Road, London SW9 6BT