Update: i'klectik remains open as an arts and events space with a bar serving drinks and snacks, but they no longer serve meals from the kitchen
Positives: We love visiting Old Paradise Yard – it's so peaceful and calm, partly because it's a little hard to find and not many people know about it yet (it's on the North side of Archbishop's Park, yards from St Thomas's Hospital, at 20 Carlisle Lane). i'klectik is the heart of Old Paradise Yard, with a lovely outside seating area. It's spacious inside and out.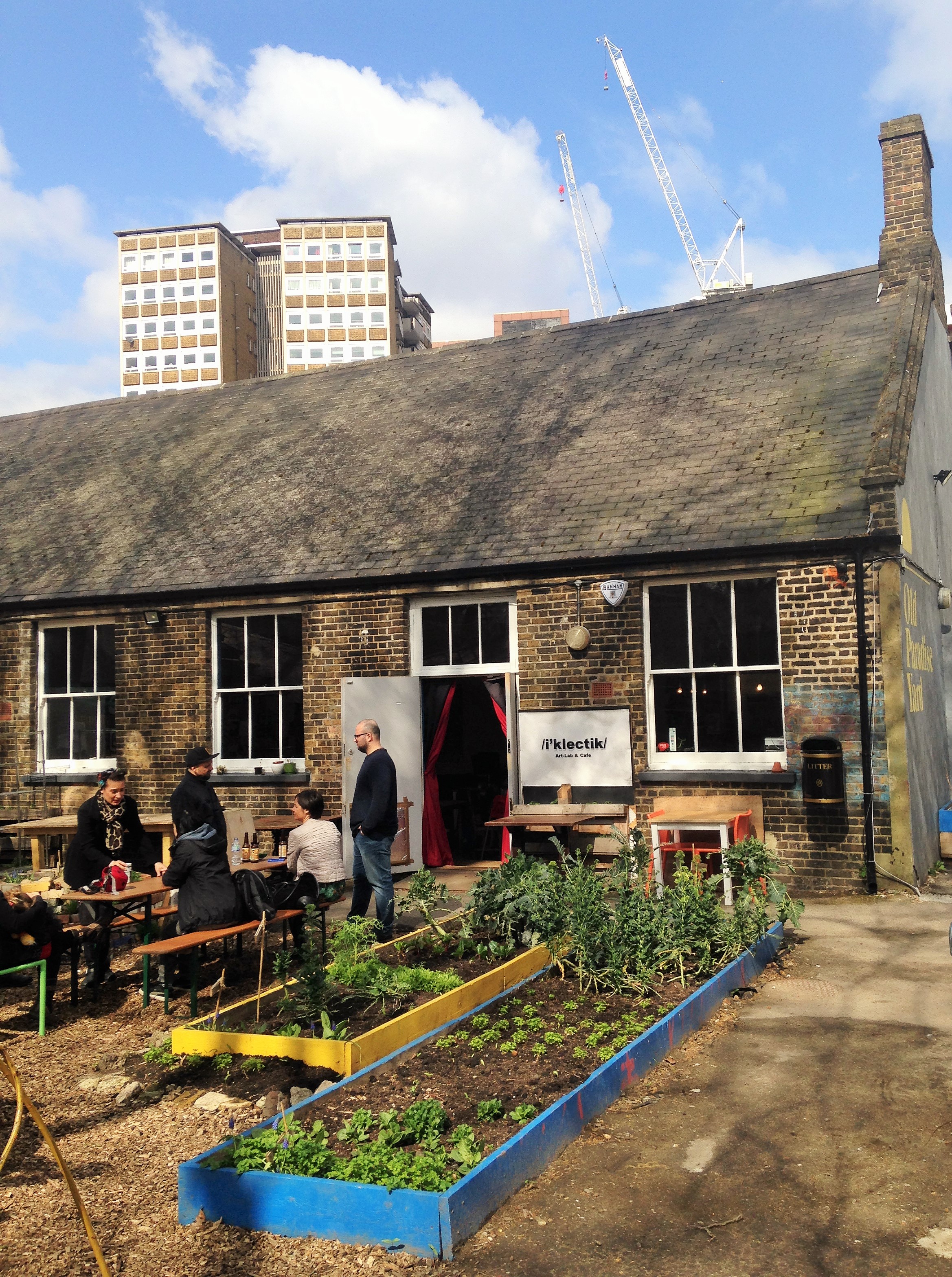 This is their weekend menu typically, sometimes with two choices of quiche, and their salads are delicious with some of the food grown on site: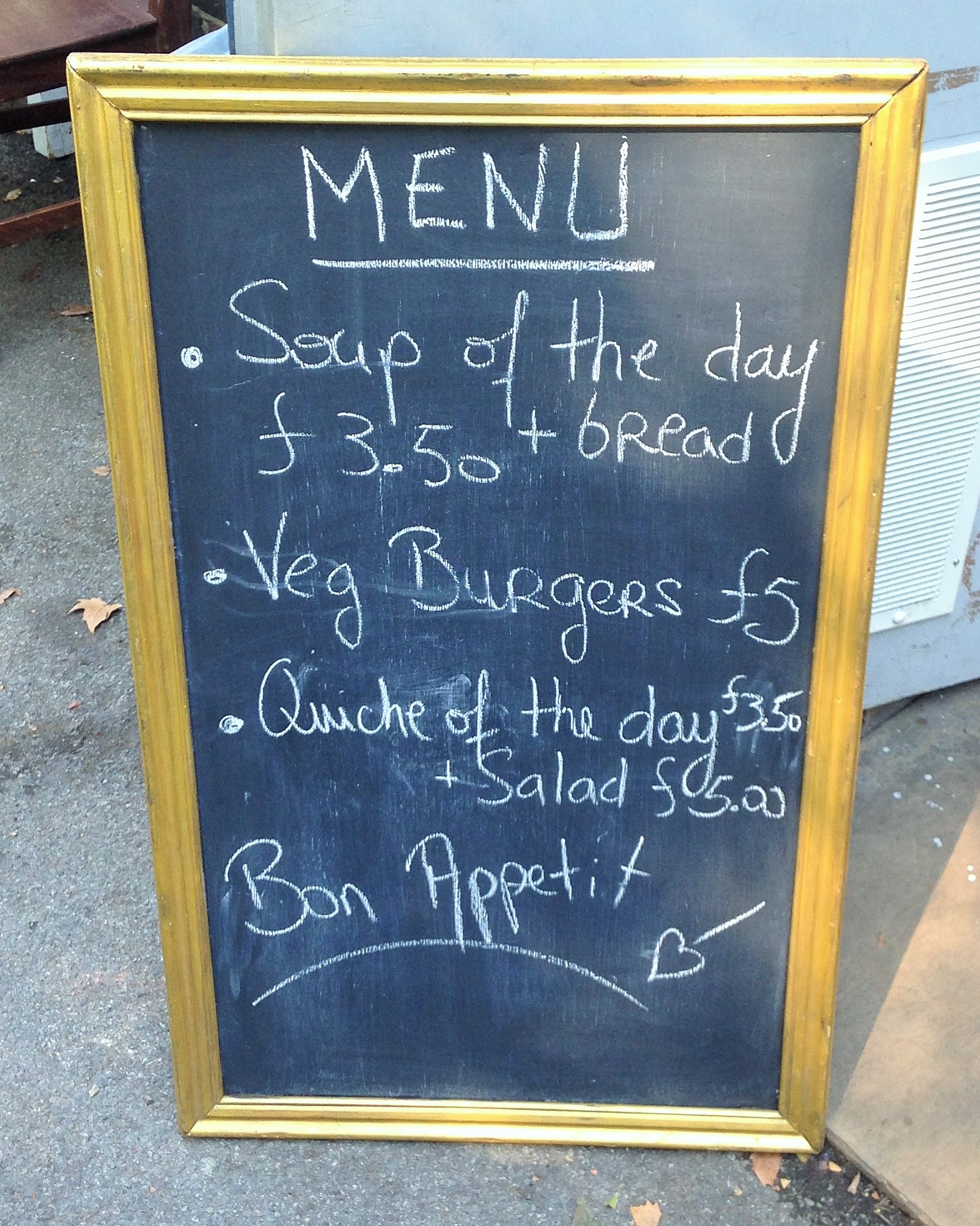 They have a, yes, eclectic range of events and exhibitions from hard rock record fairs to exhibitions on sexual violence to the launch party of the next Dark Mountain book, for those interested in literature about the possibly imminent breakdown of industrial civilisation. And how many London venues have not one but two pianos?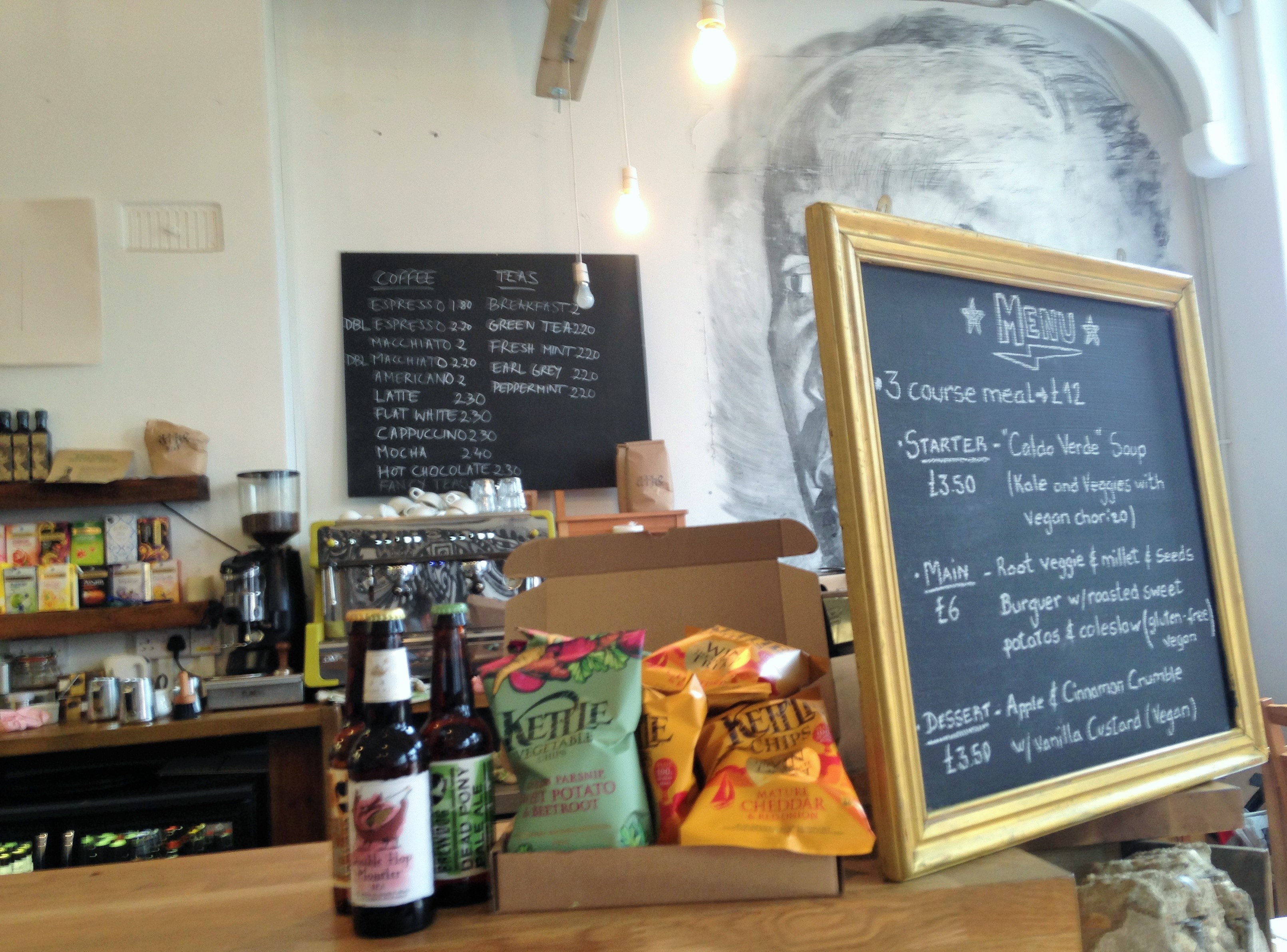 On the weekends you can visit the new Oasis urban farm, also at Old Paradise Yard, and on weekdays you can pop in to Gabriel Fine Art Gallery next door (not that we've ever found it open).
Negatives: Their name still makes us cringe. The menu is not extensive, and it is vegetarian which we approve of but might put some people off. If you're not interested in sexual violence or the breakdown of industrial civilisation, well, you can always just have a slice of quiche and sit outside.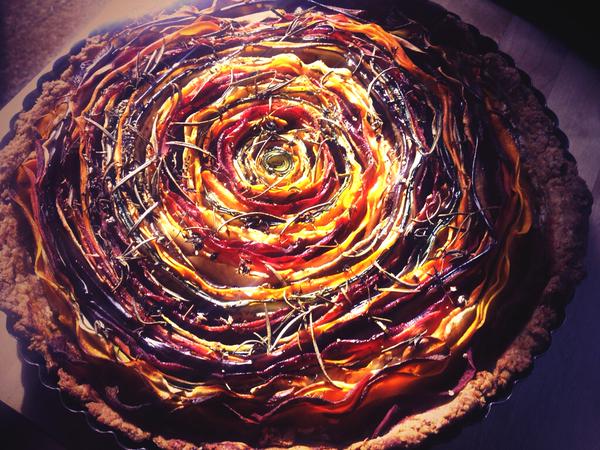 Hygiene rating: not rated yet
Address: Old Paradise Yard, 20 Carlisle Lane, London SE1 7LG
Website here but their Facebook page is more up to date
Come back next Sunday to see what's at no. 5.