Black Prince Road is the scene of much transformation right now: a theatrical carpentry workshop is in the midst of a rebirth that will see it open its doors next year as a grand Museum of Damien Hirst, an old ragged school has been carved up to become part luxury apartments, part Buddhist centre, but no building has seen such a dramatic remodelling as the Haus of Hair.
Some readers may remember a dark, Dickensian cobblers just past the Jolly Gardeners pub on Black Prince Road, staffed by a foul-tempered elderly man who would sooner abuse you than fix your shoes. It is hard to believe that this is the same place as you enter Haus of Hair, surveying the gilt mirrors, the latest copy of Vogue on a coffee table, the cappuccino on tap, the antique armoire: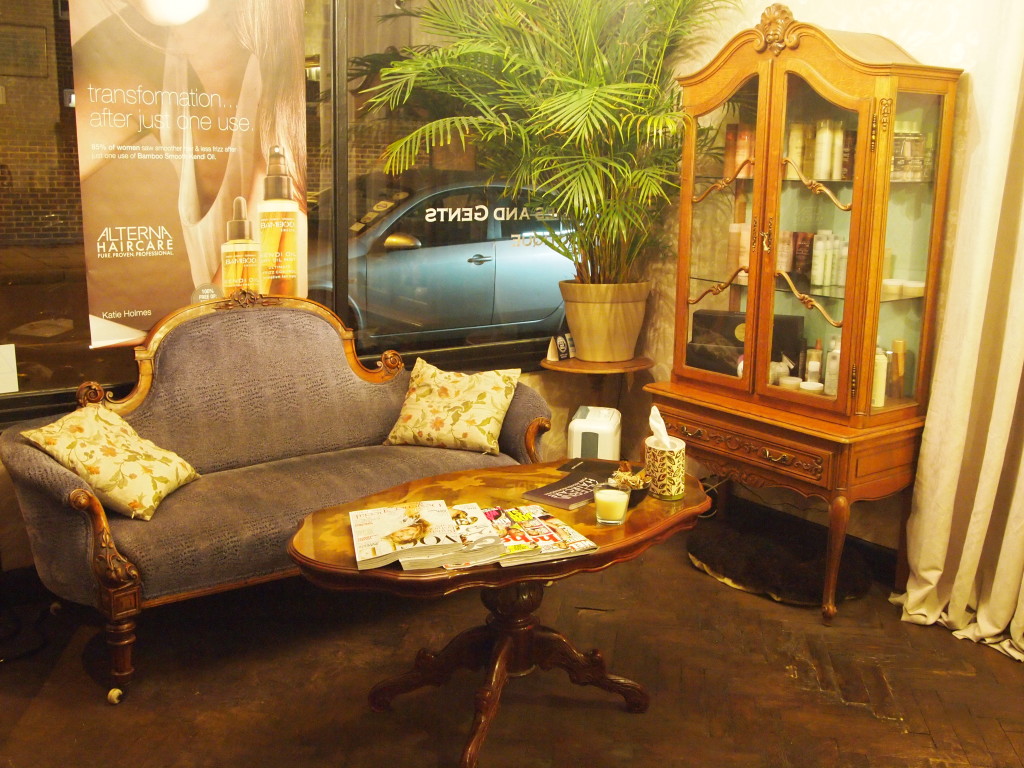 The spirit of the grumpy cobbler may live on in the form of Rupert, the in-house terrier, who likes to yap as you enter his property, but head stylist Fabian, who runs the salon with Jarmane, couldn't be more charming. He used to work at Marylebone's Michael Van Clark salon, but struck out on his own when he opened Haus of Hair. They do cuts and colours, use products from a line owned by Katie Holmes, and will be the official private view hair stylists for Damien Hirst once his gallery opens.
Here's Rupert: