Fête season is upon us.
Today from noon till 4pm is the mother of all fêtes, the Kennington Village Fête. This takes place in Cleaver Square, or St Anselm's Church if it's raining, which it won't be – the sun always shines on the Kennington Village Fête – the Friends of Durning Library see to that.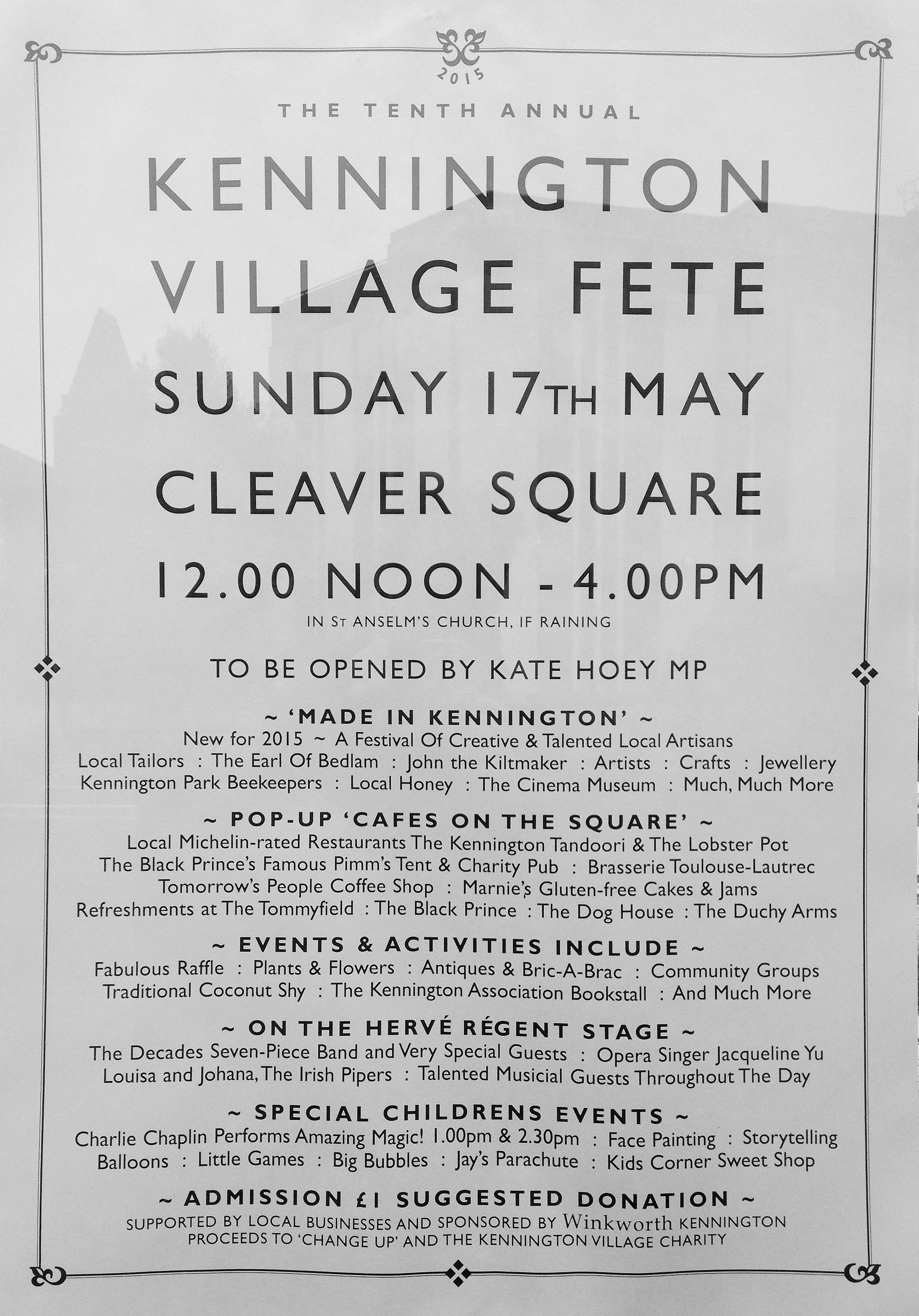 We will be there, doing a supermarket sweep past the local honey stand, staring in fascination at the human fruit machine, and keeping a low profile around Kennington Tandoori.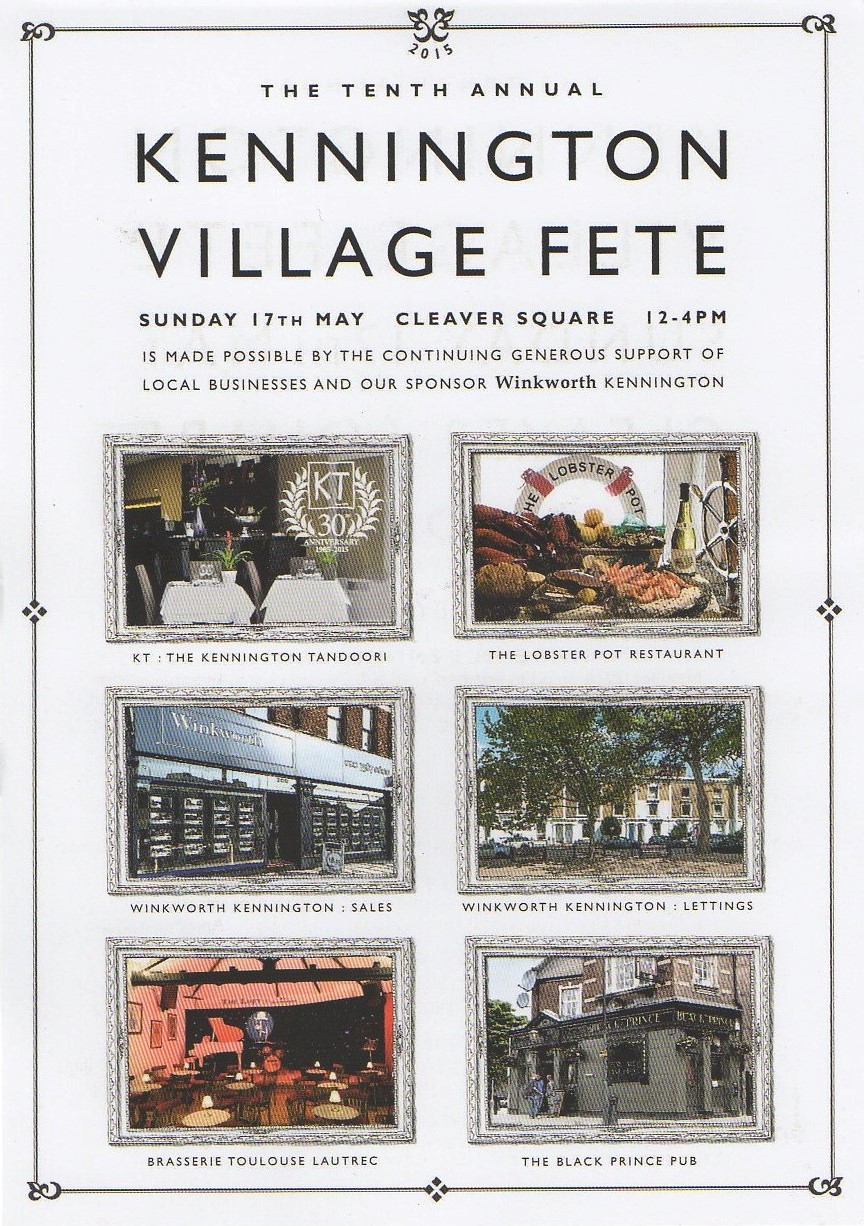 Then on Saturday June 27th, the North Lambeth Parish Fête takes place from 12.30pm to 5pm at Lambeth Palace – another opportunity to visit their grounds. We are fully expecting The Archbishop of Canterbury to set up his own human fruit machine.
North Kennington's beautiful West Square has a fête, AKA a summer afternoon, on July 4th: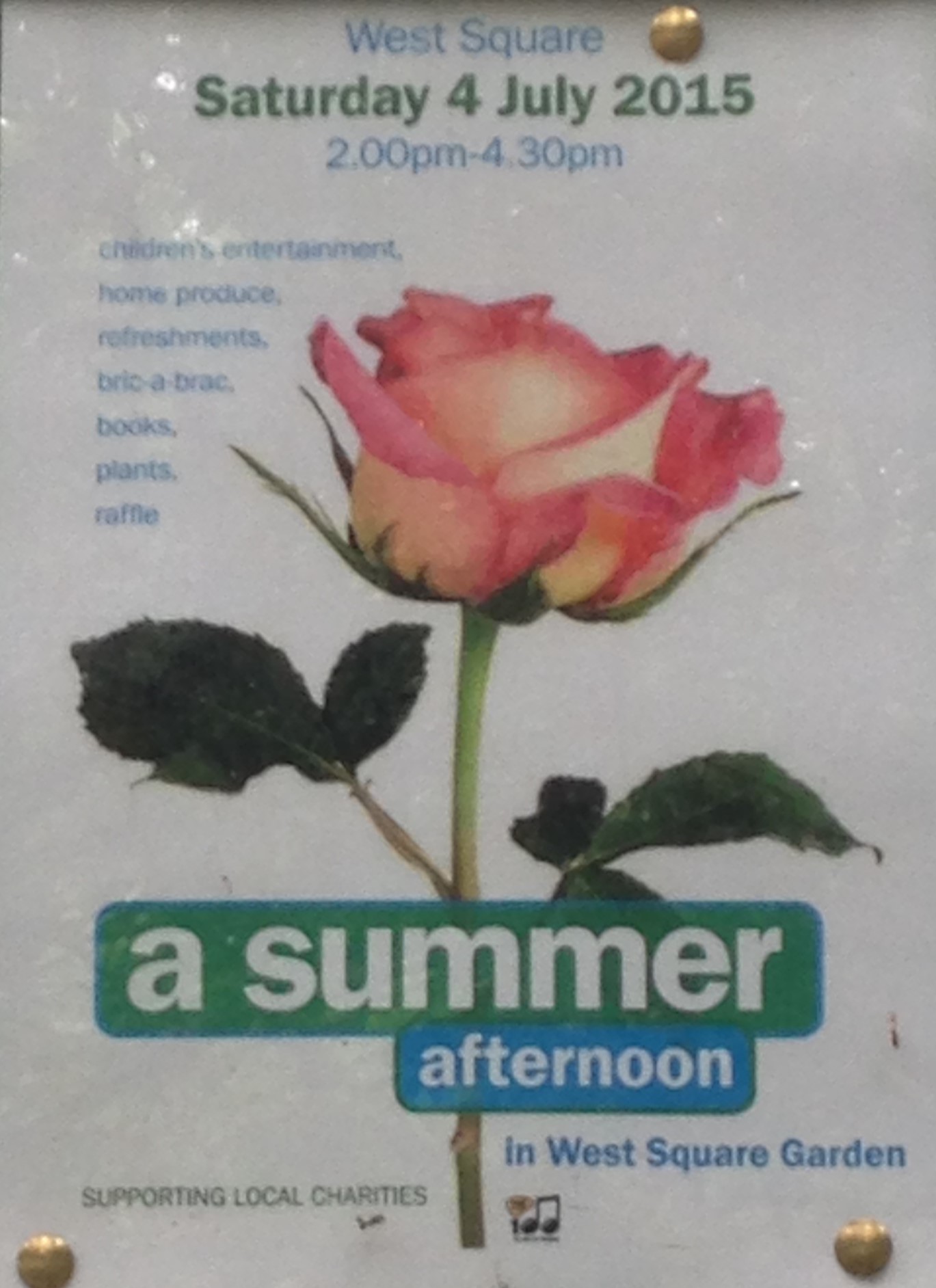 If there are any other fêtes we've missed (perhaps something in Vauxhall Pleasure Gardens?), please leave a comment below or email kenningtonrunoff@gmail.com